Ah, to be out and about. The urge to travel and leave everything behind can be so strong sometimes. But you know you can't ditch everything you have just like that. Want to travel while bringing a piece of home along with you? Campervan trip might be the perfect answer.
Traveling with a campervan allows you to enjoy nature with some luxuries on the go. Its popularity has risen with great outdoors like New Zealand and Europe. But before you hit the open road with your loved ones, make sure you go through these 10 things to ensure a fun, stress-free campervan trip.
Plan way ahead
Like any other kind of trip, a campervan trip needs thorough planning. Carrying a temporary home wherever you go is surely exciting—it also saves you some bucks since you don't need to spend on accommodation. Yet be aware that it affects the trip in a lot of ways.
There's no guarantee that your trip will go exactly like you plan it to be. However, when you plan your trip, you have a rough idea of where to go and how to reach those places conveniently. The first step is to check camper rentals wherever you go.
Some important things to include in your campervan planning are:
Safe campsite options to stay at night
Nearest public facilities (especially restrooms if you don't have one in your van)
Travel route
Nearest clean water bodies
Dangerous places to avoid
Emergency contacts
Still, be a bit flexible
As mentioned earlier, planning your trip is important. Yet it's also good to keep yourself flexible with the agenda. You might come across unexpected things during travel. Maybe your destinations are closed to the public, or maybe you get new recommendations from fellow campers.
This is definitely a huge benefit of traveling with a campervan: it allows you to move at your own pace. Want to stop at every pretty spot for some selfies? Go right ahead! Make the most of the freedom a campervan offers during your trip.
Who's the captain?
A lot of people know how to drive, but it doesn't necessarily mean they can drive a campervan. Its larger size compared to ordinary cars makes it more challenging to navigate. Discuss with your trip companion who will be the appointed driver. It needs to be someone with a relatively better driving skill compared to the others.
It's also important to have some knowledge about car maintenance. Bring the stuff needed in case of technical emergencies, like spare gas, a jack, and a spare tire. If you're going to rent the van, check its condition thoroughly before you decide. While you're at the rental center, you can also ask for advice on how to take care of it during the trip.
Don't skip the essentials
Leaving the comfort of your home can be a bit difficult but bringing the right stuff will definitely help. Try to pack things you know will come in handy during the trip. Here's a list to help you:
Personal identification. ID or passport, driving license, all that stuff.
Wardrobe. Adjust your clothes to your destinations and the season. Pack sweaters and coats when you're going to a snowy mountain range. Or ditch them for shorts and sandals if you visit some sunny beaches.
Toiletries. Personal hygiene is non-negotiable. Bring stuff like toothbrushes, toothpaste, bath soap, shampoo, skincare products, sunscreen, and the like.
Food. You will either cook in the van's kitchen, if any, or outside with limited equipment. Get food or groceries that can last for days and are easy to cook. Don't forget to pack some snacks as well.
Miscellaneous. Compass, phone charger, sleeping bag, bug repellent, flashlight, portable stove, first aid kit, and many more.
Yet don't overpack either
Preparing necessities to bring on your trip can be fun. It can also be too much fun, to the point where you overpack. Yes, you can load a lot of things in the campervan, but overpacking is just downright unnecessary. If you feel like you pack too many items, try to sort them out before the trip.
Stick to a list of things that you actually need. Although you might want to look great in your photos, bringing numerous pairs of high heels might not be the best priority. Overpacking leads to a fully-loaded campervan, leaving less space for you and the things you need.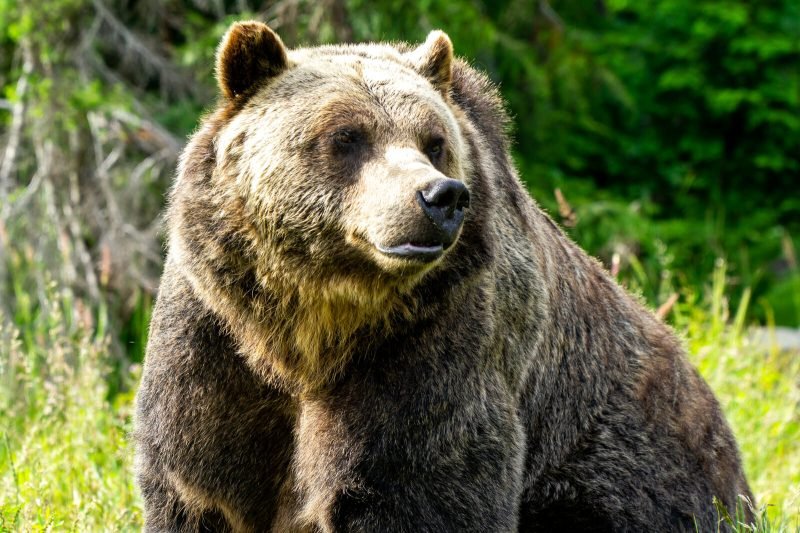 Boredom solver
The great outdoors provides you with an unlimited amount of fun you can enjoy, yet they only last until sunset. Don't forget the fact that you will be stuck inside your campervan when the night comes. Preparing a bunch of stuff to keep everyone entertained is a good idea.
You can bring any entertainment medium of your liking. For example, books are great for a quiet me-time. A deck of cards is also great for quality time with the gang. Or, if you're more into gaming, Nintendo consoles can be a fun option to kill time. But don't worry if you forget to bring anything; deep conversations with your loved ones are always a sweet pastime.
When emergency occurs
Emergencies can happen in any unexpected circumstances. Make sure you're prepared enough to handle them when they appear. The first step is to put a first aid kit in your campervan since being in nature makes you more vulnerable to accidents. It's great if you know CPR, too, in case anybody gets injured.
It's also important to keep emergency numbers on your speed dial. Contact the police, wildlife patrol, nearest hospital, or towing service when you really need them. You don't know what can happen anytime, so keep you and your loved ones safe.
Capture memories!
Precious moments don't last forever, but you can always freeze time in the form of photos and videos. While you might prefer to live in the moment, capturing memories is never a bad idea. You will be able to reminisce about the trip better if you take some photos and videos during the trip. It's possible to do this without being too obsessed to please your Instagram followers.
There are many kinds of cameras you can choose from. A mirrorless camera is lightweight and compact for capturing happy moments during the trip. Opt for a DSLR camera that you can set manually for more professional-looking photos. A camera 360 GoPro is an action camera, perfect for taking adventurous shots. If selfies are enough for you, phones with a high-quality camera will suffice.
Watch your surroundings
Going on a trip with a campervan generally leads you to destinations far from where you live. When you enter areas that you're not familiar with, remember to be extra cautious. Don't get it wrong—you don't need to be paranoid of potential dangers. Just keep yourself alert of your surroundings.
While traveling, threats can come either from people, wild animals, or the environment. Protect your belongings by locking your campervan properly whenever unused. Wild animals might be difficult to predict, so ask your local wildlife ranger about areas you need to stay away from. Dangers from the environment are generally unpredictable—just keep important emergency contacts and hope for the best.