Austria is a popular destination for travelers. From mountains to cities, Austria has it all. Discover our top picks for places to visit in this incredible country.
Austria is a beautiful country located just south of Germany. It's small and mountainous, with more than half of its area covered by forests. The capital city of Vienna, it's one of the most popular cities in Europe and is well known for its culture and art.
One of the best times to visit Austria is in the summertime. The weather is hot and sunny, and you can enjoy the outdoors in a variety of ways. You can go swimming or hiking, or just relax by the water. If you like skiing, Austria is also a great place for that during the winter months.
It's easy to travel to Austria as a tourist, as long as you have the right documents. Some travelers will soon need to complete an ETIAS Austria application, but it's a simple process.
The 7 Best Destinations in Austria #01: Vienna
Vienna is Austria's capital, and one of the most popular places to visit in the Schengen Area. It's a city that is full of life, culture, and history. It's a place where you can immerse yourself in the sounds of the past while also experiencing modern life.
Vienna has many different neighborhoods and each has its own unique charm. Some of the most popular things to see include St. Stephen's Cathedral, Schönbrunn Palace, Kunsthistorisches Museum Vienna, and the Historic Center of Vienna.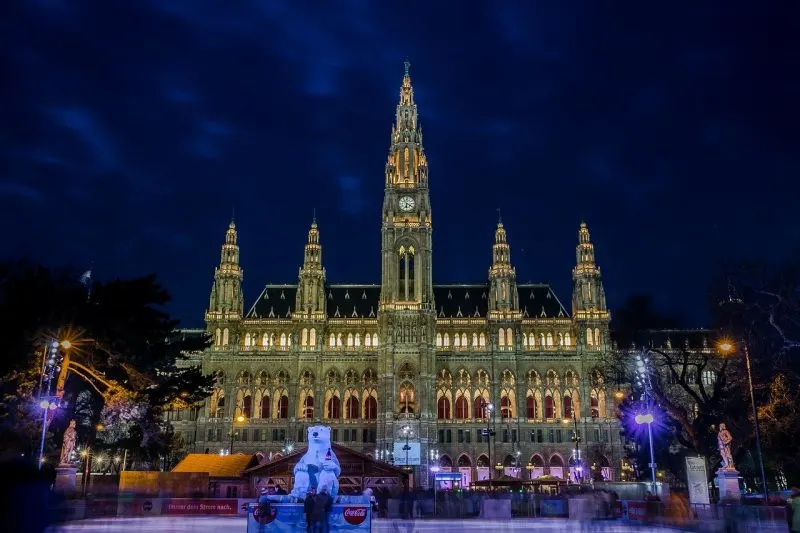 The 7 Best Destinations in Austria #02: Salzburg
This historic city is home to some of Austria's most beautiful architecture, including Mirabell Palace and Fortress Honensalzburg. The city also boasts a thriving arts scene and has several museums worth visiting.
If you're looking for something fun and active while in Salzburg, head over to Mozart's Birthplace Museum or take a walk through one of the many parks in town. If you need some rest after all your sightseeing, treat yourself to a relaxing stay at one of Salzburg's many spas or hotels.
The 7 Best Destinations in Austria #03: Innsbruck
If you're looking for a beautiful city with an equally beautiful history, Innsbruck is the place for you. With its old-world charm and stunning alpine scenery, Innsbruck is a great destination for anyone who wants to experience Austria's culture and history.
The city's original name means "bridge over the inn", so it's easy to see why the city was originally built as a fortification against invaders.
The 7 Best Destinations in Austria #04: Hallstatt
If you're looking for a place that's so beautiful it looks like it belongs in a fairytale, look no further than Hallstatt. This town is nestled in the Salzkammergut region of Austria and is one of the most picturesque places in the world.
The town is known for its salt production. Today, you can visit many of the original buildings in Hallstatt, including the town's salt mine.
The 7 Best Destinations in Austria #05: Graz
Graz is a city in Austria's Styria region. It's known for its historic center, which has been declared a UNESCO World Heritage Site.
You can take a trip to Graz's main square, called Hauptplatz (also known as Schlossbergplatz), which is home to many restaurants and bars where you can enjoy Austrian cuisine such as Wiener Schnitzel or Apfelstrudel.
The 7 Best Destinations in Austria #06: Salzkammergut
This gorgeous area of Austria is less than an hour from Vienna and Munich and has plenty of opportunities to relax and recharge while still enjoying some of the best sites in Europe.
The town of Hallstatt is one of the most popular destinations in this region. It has great views and interesting architecture that makes it a must-see on your trip to Salz kammergut.
The 7 Best Destinations in Austria #07: Zell am See
Traveling to Zell am See in Austria is a great way to explore the country's diverse landscapes. The region has a lot to offer, from beautiful lakes and rivers to incredible mountain views.
Zell am See is a great place for outdoor enthusiasts. You can take advantage of the area's hiking trails and bike paths, or simply enjoy some time on the beach. If you want to learn about local history, there are several museums in town that will give you a glimpse into Austria's past.