Travel Tips You Need for 2023: Find out how you can make your traveling easier for 2023 with these helpful tips.
Can you believe we are nearly finished with 2022? Time has flown by. This means we should be gearing up for our plans for 2023. Hopefully, these plans include some travel. There is so much to see on this beautiful planet of ours.
You can explore New Jersey or catch a romantic picnic in front of the Eiffel Tower in Paris, or ride a cable car on Table Mountain in Cape Town. There are simply so many destinations to choose from. But what we rarely consider is how we travel.
And think about what we might need for our explorations. Even seasoned travelers need advice here or there. You're in luck because we've put together a list of travel tips to help you on your journeys in 2023.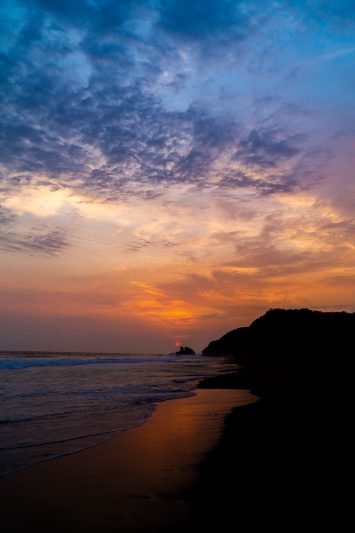 Go big or stay home
Having a plan is paramount when you are after a stress-free experience. Yes, many people are all for going with the flow and doing things on the fly. But it's for this reason that you could potentially miss out on some cool things. Here are some nifty planning tips to use:
Make a list of the destinations you wish to fly to in 2023. And make sure to check the top destination lists too.
Check the peak and off-peak seasons.
Check if there is anything special happening. For example, in Rio de Janeiro in February, you will experience the Rio Carnival.
Find your sweet spot.
Check your budget.
Check your passport – in case it expires; it happens to the best of us.
Enquire about visa requirements – if any.
Find the cheapest flights and hotel and book!
Maximize your spending
There are several ways you can truly get bang for your buck. The first one is finding a location and looking at the surrounding countries or cities. Here you can, if it's affordable enough, have a multi-trip getaway. Let's look at an example. Say you are heading to Milan, Italy, for four days. While this is still a fun trip, you might want to consider adding a few cities. So, make this trip memorable by adding other Italian cities you want to see. Or you can opt to only visit the five major cities in a country. But try your best to find a destination where you can visit more than one place.
The second way to save a few dollars is by traveling with a friend or your partner. This is great because you can split the costs of almost everything. Be sure to speak to them about this first. You can share accommodation and split the bill for the food. You can also make use of any two-for-one specials.
And lastly. Choose wisely when it comes to accommodation. If you are into luxury hotels, that is completely fine, and, in most cases, it's fun to be treated like royalty. However, it can set you back, especially if you are on a budget. Choose a budget-friendly hotel, an Airbnb, or a backpacker hostel. We often spend less time at our accommodation so you can be smart here and save on costs.
Consume all the food
For a culturally rich experience, you must eat. And when we say eat, we mean eat A LOT. Trying authentic dishes from a culture or region of the world is important.
While food is generally there to give us the energy we need to go about our days, it can also be the reason we travel.
Take Thailand as an example. Only Thai people can make Pad Thai and do it justice. Everyone else should not even be trying.
Be safe
No matter if you are heading to a developed or developing country, if you are a tourist, the locals will be able to spot you. So, you need to be aware of where you are and what you are doing and Google the vacation spot first.
But these aren't the only safety precautions you need to take. Travel insurance is equally as important. Always try to buy your travel insurance after you book a trip. There are two types. Firstly, there is medical insurance. This comes into play when you need to head to the hospital for any reason.
Then there is travel insurance that covers your assets and money; your clothing, traveler's cheques, and physical money.
A safety net is important for traveling. You don't want to find yourself in a situation where you need to have an emergency tooth extraction, and you can't afford it.
Most travel medical insurance is affordable. In some parts of the world, if you have an existing medical plan, it includes travel insurance. Be sure to make use of this.