Whether you're looking for a day trip to the beach or a stunning drive through the Texas desert, Houston offers a host of amazing road trips.
There's no better way to explore the beauty of Texas than by taking a road trip. Houston offers a wealth of opportunities for scenic drives within a short distance of the city. Whether you're looking to explore nearby towns or just take in some stunning natural beauty, there are plenty of options right at your fingertips. Here are some of the top scenic drives near Houston:
Scenic Drives Near Houston
There are plentiful scenic drives near Houston, with roads leading to picturesque towns, historical attractions, and miles of rolling hills. One great drive is along the Gulf Coast from Galveston to Corpus Christi. This route covers a variety of coastal lakes and marshes that make for an interesting journey. Further inland, visitors can explore two distinct areas – the Piney Woods and Hill Country – which offer breathtaking landscapes. Along the way, travelers can visit charming small towns, enjoy outdoor activities such as hiking, swimming, and canoeing, and explore historical sites.
Further south of Houston lies Galveston Island State Park which is popular for its fishing, camping, bird-watching, and nature trails. The park is also home to a variety of wildlife, including alligators, boars, and migratory birds. On the way back up River Road, visitors have the chance to explore historical Nacogdoches or take in a round of golf at Pine Forest Country Club.
Travelers can head north from Houston through Huntsville State Park and the Sam Houston National Forest. Here, visitors can explore an abundance of outdoor activities such as biking, horseback riding, canoeing and kayaking, fishing, swimming, and camping. In addition to its vast array of outdoor activities, this region is also full of historic sites and museums that tell stories about the area's rich past.
Beaumont & the Big Thicket National Preserve
Located a little over an hour's drive from Houston, Beaumont is a coastal city that has plenty to offer for nature lovers. You can take a hike at Big Thicket National Preserve, try out the Village Creek Paddling Trail, and indulge in some local delicacies like gumbo and crawfish.
The Big Thicket is one of the most diverse ecosystems in the state, a crossroads where coastal plains meet desert sand dunes and cypress swamps sit next to pine forests. The preserve's nine land units and six water corridors encompass more than 108,000 acres, allowing visitors to explore a variety of ecosystems in a single place.
This diversity is due to the overlap of different ecological niches, bringing together species that coexist nowhere else in the world. The preserve contains 145 tree and plant species, including 20 orchids, and is home to more than 300 species of birds.
The park is on the Mississippi and Central migratory flyways, so bird watching is excellent from mid-April to May, and less active in the fall. You can also see many different species of mammals, such as raccoons and opossums.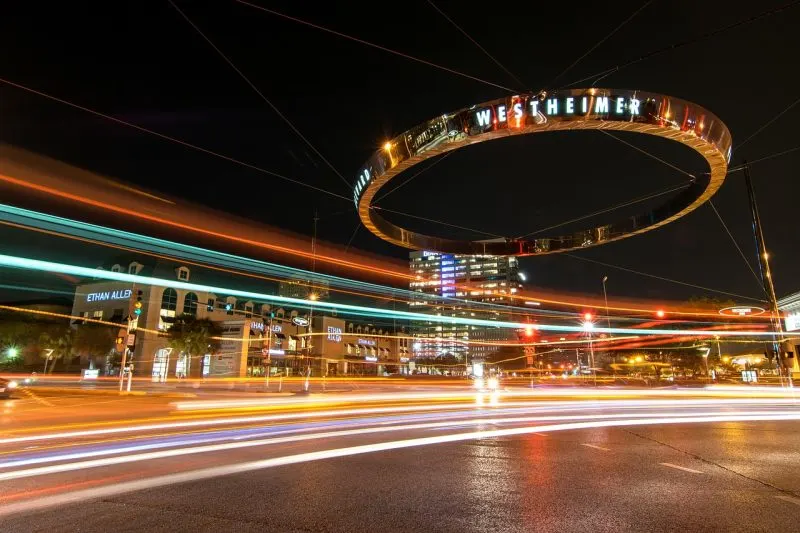 San Antonio's River Walk
The city's iconic River Walk provides a perfect setting for a variety of activities, including dining, shopping and exploring its famous historic sites. There are also several boat tours available to explore the River Walk and the surrounding area.
For those looking for something more cultural, a trip to the Missions National Historical Park is an ideal way to experience San Antonio's unique history. The UNESCO World Heritage Site features five Spanish missions, all of which are open to the public.
Another attraction worth checking out on the River Walk is the Blue Star Arts Complex, which has been drawing visitors since it opened in 1986. The complex is home to a variety of exciting restaurants, theaters and shops as well as one of the city's first brewpubs: Blue Star Brewing Company.
A great way to experience the River Walk without stepping on board a touristy boat is to kayak. The Mission Reach section of the River Walk is a popular kayaking destination, and it's an excellent way to see many of the city's sights in a short period of time.
Austin: Live Music Capital of the World
Austin is the capital of Texas and it's known for its eclectic live music scene centered around country, blues, and rock. It's also a great place to relax and cool off in the Barton Springs Municipal Pool or paddle along Lady Bird Lake.
The live music scene in Austin is so strong that you can easily fill a couple of days here without feeling bored. If you're a beer lover, head to Lazarus Brewing for a cold one, and if you're looking to learn more about the history of Texas, visit the Bullock Texas State History Museum.
If you're looking for a slightly less active day trip, you can drive a little out of the city to see Enchanted Rock in the Angelina National Forest or Boykin Springs. These are both just under two hours away from the city and make for a great way to get out of the city and experience the outdoors.
You can also spend a night or two in the heart of Austin at the famed Driskill Hotel, which was built in 1886 and is famous for its haunted vibe. Even if you don't stay there, it's worth taking the time to stroll down 6th Street and check out some of the city's best restaurants.
Dallas and its Arts District
Dallas is the perfect destination for a road trip from Houston, offering a big dose of Texas charm with a vibrant arts and cultural scene. With plenty to see and do, it's a city that attracts millions of visitors annually.
Start your day at the Dallas Museum of Art, one of the top museums in the country. Known for its free admission, it's home to an eclectic range of special exhibitions as well as many permanent collections. Then cross the street to Klyde Warren Park, where picnicking and food trucks are encouraged.
After that, take in a show at the Morton H. Meyerson Symphony Center, which is home to the Dallas Symphony Orchestra. And don't miss the Winspear Opera House, a state-of-the-art reinterpretation of an opera house that seats 2,200 in a horseshoe configuration.
If you're into modern sculpture, head to the Nasher Sculpture Center. Located right next to the Dallas Museum of Art, it's an impressive collection that includes works by contemporary artists like Harry Bertoia and Constantin Brancusi.
The Beauty of Lost Pines in Bastrop State Park
Bastrop State Park is known for its majestic loblolly pine trees that have a special history in this part of Texas. These trees were separated from East Texas during the ice age and have become permanent residents of this area.
The seven miles of trails within the park are a great way to get up close and personal with these unique trees. You'll see them growing and thriving in their new environment, and you can witness the resilience of nature as it recovers from years of forest fires.
You can also drive or bike the scenic Park Road 1C between Bastrop and Buescher State Parks for a 12-mile scenic drive through a small ecological bubble that's filled with these pines not typically found in central Texas.
Once you're done hiking and driving, head to Downtown Bastrop for charming shops, galleries, and restaurants. This town has a lot of history, and the Museum & Visitor Center of Bastrop Historical Society is a great place to learn about it.
You can also take a trip west of Bastrop and discover the beauty of McKinney Roughs Nature Park. It's a 1,140-acre park that offers hiking and water recreation. You can even go for a ride on a dual-line zip tour that takes you through four different ecosystems!
The Hill Country and its Wineries
The Hill Country is an idyllic destination, filled with rolling hills and spring-fed rivers and lakes, vibrant small towns, great food, and plenty of Texas wineries. It is a favorite vacation spot for Texans and visitors from all over the world.
The wineries in The Hill Country are producing world-class wines thanks to their unique climate and terroir. The elevation, sun, and limestone hills provide the perfect environment for southern European grape styles.
For example, Viognier is a relatively new addition to the wine scene in Texas, and some Vintners have mastered the growing conditions here to make excellent whites.
If you're in the mood for a splurge, consider staying at one of the many gorgeous rustic cottages near the wineries in the area. For example, the Vineyard Trail Cottage in Marble Falls is a great option for couples and families.
Another great place to visit on a road trip from Houston is the charming city of Fredericksburg, known for its German heritage and beautiful parks and gardens. The city also boasts a variety of delicious restaurants, shopping, and more.
New Orleans: A City of Many Cultures
A trip to New Orleans is an experience in itself, a city that is the product of a blend of Creole, French, Spanish and African American cultures. This unique combination of cultures creates a one-of-a-kind experience that can't be replicated anywhere else in the world.
This historic Southern mecca boasts stunning architecture, boisterous energy, and a one-of-a-kind bar scene. Try flavorful gumbo, crispy-fried catfish combos, and, plump-seared scallops.
The city's infamous Mardi Gras celebration is held in February and March, so it's best to plan your trip during this time. This is also the peak tourist season, so hotel prices are likely to be higher than during other months of the year.
If you're looking for an adventure that will delve into Louisiana's historic past, this road trip is a must. It features a mix of historic sites, forests, and preserves. It also includes a visit to Baton Rouge, which is well worth staying over for a night or two.