If like many US citizens, you are contemplating a move to Mexico then there is plenty to consider. While you may have enjoyed somewhere as a holiday destination, taking that step to uproot and actually live there is quite something else.
You're likely to experience a mix of nerves and excitement at the thought of starting your new life. While those nerves are quite understandable, we want to try and help you to hold them at bay.
In this article, we're going to cover all that you need to know about living in Mexico as an expat. From opening a bank account to looking at healthcare, we want to make sure that you're as fully informed as possible.
This knowledge will mean that you can focus on the excitement with none of the associated worries. Read on to find out more.
What is Mexico like to live in?
You have no doubt made inquiries, and perhaps you have already made several visits to this great country, but what is it really like to live here?
The truth is that Mexico can be quite an adventure. It has a vast landscape that offers so many opportunities to explore. What's great about this vast landscape is that it offers a great climate and views that are simply stunning.
You will soon see that Mexico attracts a variety of nationalities. There is a great mix of those from the US, the UK, Spain, and other countries across Europe.
One of the keys to making your move as easy as possible is to get involved with other expats. You will find that there is a great community.
Mexico is, perhaps, more developed than many would think. It is quite easy to live a standard of life with all of the luxuries that you would find in the US and the UK. However, if you are looking for a somewhat simpler, maybe rustic, life, then you can find that in Mexico too.
How do I open a bank account?
Of course, if you are going to live in Mexico, you will need to get yourself a new bank account. This can be used for being paid any wages, making purchases, and even sending money back home to family. To open an account, you will need to physically attend a local branch and take with you:
Visa
ID
Proof of address in Mexico
Your initial deposit
You will find that the majority of banks won't allow you to open an account with a tourist's Visa. Once you have a Visa to show that you are living in the country, the process of getting a basic account up and running is just as simple as it is back home.
As mentioned, if you are going to send money to your family back home, your new bank account will allow you to do this. However, you will probably find that this is a slow process and the fees can be high. Instead, we recommend that you check MoneyTransfers.com to see which provider gives you the fastest service with the lowest fees if you need to send money immediately.
What are the healthcare provisions in Mexico?
Mexico has a public healthcare system. This is funded via Seguro Popular and the Instituto Mexicana de Serguro Social (IMSS). If you work in Mexico, you will automatically be enrolled in the latter and you will see deductions being taken from your wages. The healthcare system covers almost all prescriptions and the majority of medical services.
If you are an expat not working, you can choose to pay an annual fee and be covered by the IMSS. The current fee is around $370. There is a chance that the IMSS could reject your application. This is often due to pre-existing medical conditions. If this is the case, then you will need to exile private healthcare.
Private healthcare could be a better option whether you are accepted by the IMSS or not. The public system is all carried out and run using Spanish. Unless you are fluent in the language then you are going to struggle. You really don't want any misunderstandings where your health is concerned.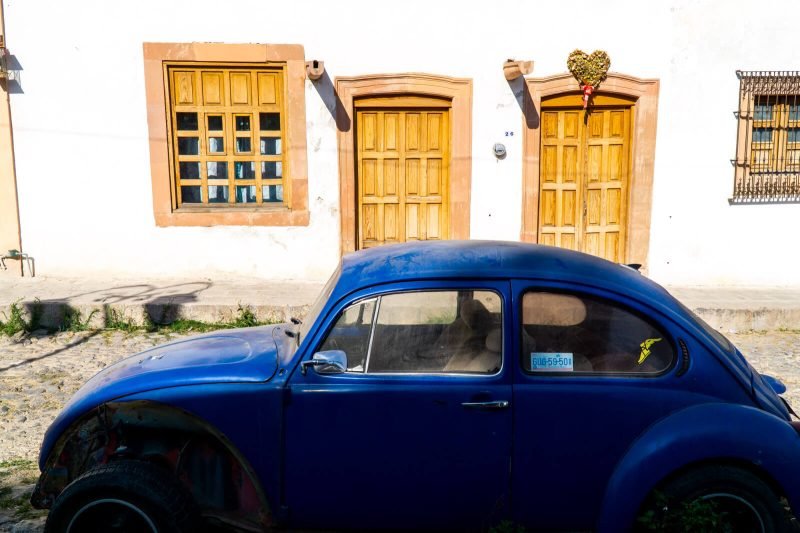 What taxes will I need to pay in Mexico?
As soon as you have a home in the country where you spend the majority of the year, you will be classed as a Mexican resident and this means that you will be subjected to the country's taxes. The first of these is income tax. Depending on how much you earn, this can range from 1.92% up to 35%.
You may decide to set up and run a business in Mexico. If this is the case then you will be subjected to Federal Corporate Income Tax. The current rate for this is 30%. You will also find that there are taxes related to property in the country. There is a 2% acquisition tax, as well as an annual property tax, and capital gains if you sell a property.
Although the number of property taxes may be alarming, there is some good news. The taxes are based on an assessment of the property's value. It is extremely common that this assessment is significantly lower than the true market value.
The Cost of Living in Mexico
How much it will cost to live in this country will depend on which area of Mexico you have decided on, as well as the lifestyle that you lead. That being said, most expats find that they can lead a comfortable life earning around $1,500 a month. This covers the likes of rent, bills, internet, food, and other common living expenses.
You will find that bills such as gas and electricity are generally cheaper than you would find at home. Internet packages are reasonable at around $20 a month and prepaid mobile phones are certainly on the cheap side. Managing your money well will see it going further than it did at home and this removes some of the pressures centered on earning.