Ready for some hungerlust? Check out the Best 7 Unmissable Mexican Dishes to try in Puerto Vallarta my wonder friends! Who wants tacos???
Puerto Vallarta is the popular resort town located in the Mexican state of Jalisco which is famous in Mexico for being the birthplace of tequila and mariachis, two iconic staples of Mexican culture.
While Puerto Vallarta is not the capital of the state (that honor goes to Guadalajara so be sure to check out my guide to the best day trips from Guadalajara my friends!) it is one of the most visited cities.
Tourists both foreign and domestic flock to to Puerto Vallarta to spend time on the local beaches, which are known to be some of the most gorgeous in the country.
But what about the food? No vacation is complete without some epic meals to go with it. In this post we will dive into some of the most popular dishes you can find in Puerto Vallarta.
7 Unmissable Mexican Dishes to Try in Puerto Vallarta
Birria
When many people think of Mexican food they probably think of tacos, nachos, and quesadillas. And while these dishes all have Mexican origins many people are likely thinking of the Tex-Mex versions. If you want real Mexican food, give birria a try.
Birria is a spicy Mexican stew that originated in Jalisco and is typically made with goat meat but you can also find versions made from beef or chicken.
Birria is oftentimes served at celebrations such as weddings or holidays like Christmas and Easter. My family would oftentimes have birria after a big night out as many people regard it as a hangover cure! It is typically served along with corn tortillas and limes can be pretty spicy as it's made with (at least) three kinds of chilis.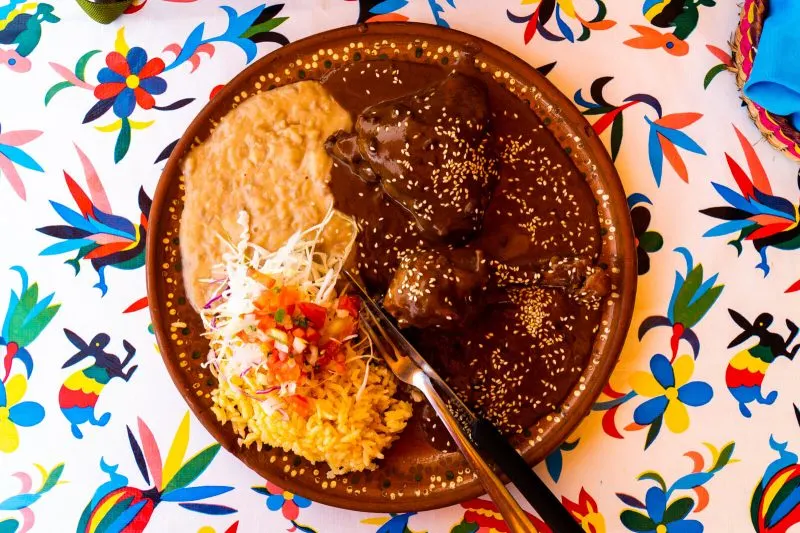 Pozole
Pozole is another very typical dish that is now served throughout the year but initially, as corn was sacred, pozole was only served during sacred or religious celebrations. In fact, scholars say pozole was first made with a sacrificed human prisoner for the meat! But rest easy because now the soup is typically made pork, but sometimes chicken.
There are many ways to make pozole however the three most popular are red, green, and white. Red pozole which is spicy, green pozole which is milder or white pozole which is broth-based and not spicy at all.. All versions contain hominy and are served garnished with chilis, shredded lettuce, radishes, onion garlic, avocado, and lime.
Ceviche Tostadas
Ceviche is a popular dish found all over Mexico that actually originated in Peru. Ceviche is a seafood dish, usually fish, shrimp, or scallops or some mix of the three "cooked" in lime juice and salt with chili peppers. Ceviche is topped with onion and cilantro and also sometimes avocado.
In Puerto Vallarta you can find ceviche served on crispy fried corn tortillas, or tostadas.
Tortas Ahogadas
Tortas ahogadas, or drowned sandwiches, are another dish that is very typical to Jalisco. In fact, they are known as the signature dish of the state.
You start with a torta, or sandwich, on a thick, crusty roll and fill it with slow roasted pork marinated in garlic and citrus. Then, the sandwich is covered, or drowned in a spicy chili sauce.
You can also usually find a tomato based sauce if you're not a fan of spicy dishes, however I recommend the spicier version if you're up for it.
The sandwich can be made as messy to handle as you like with sauce options being half-drowned (partially covered) or well drowned (drenched in sauce). The dish is as heavy as it sounds which is what makes it known as a local hangover cure.
Tamales
You can find variations of tamales all over Mexico, this being the country they originated in. In this area of Mexico they are made with white corn dough wrapped in corn leaves before being steamed and can have either savory or sweet fillings.
Savory versions are filled with meat, usually pork and a red or green sauce. You can also find tamales filled with chicken, beef and beans.
The sweet versions contains fruits such as pineapple or guava served without salsa or chilis.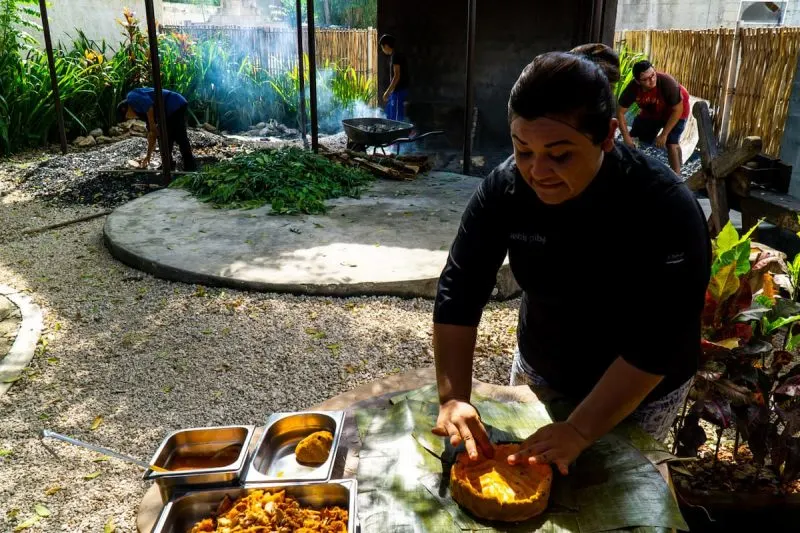 Elotes and Esquites
Elotes and esquites are one of the most popular snacks you can find on the streets of Puerto Vallarta.
Elotes is corn that has been grilled on the cob before being covered in mayonnaise or butter, sprinkled with crumbly cheese, salt and chili powder and hit with a squeeze of lime juice.
Esquites is the same dish, but the corn has been removed from the cob and is instead served in a cup and eaten with a spoon. Esquites is a less messy dish to eat but I have to admit eating the elotes off the cob is a lot more fun!
Gorditas
Gorditas literally translates to "little chubby girl" in Spanish. This likely has to do with the fact that gorditas are stuffed inside what is basically a thick tortilla. Gorditas are usually filled with cheese and meat before being either baked or deep fried and served hot.
In the fried version the vendor will leave a small slit in the side of the gordita for steam to escape and so that lime juice and salsa can be added.
Where to Stay in Puerto Vallarta, Mexico
Puerto Vallarta is a bustling Mexican city with a very beautiful historical area (come back in a few weeks to check out the best things to do and see in Puerto Vallarta!!!) and luxurious all inclusive resorts.
Some of the best rated destinations to stay at Puerto Vallarta include Palacio 199, Casa Velas, Vallarta Shore, Costa Sur Resort & Spa and Marriott Puerto Vallarta Resort & Spa.
You can make a booking for this and more properties via our Booking.com Affiliate Link of Wonders! Same price for you and a small pocket money commission for this website of yours.
Sweet deal, uh?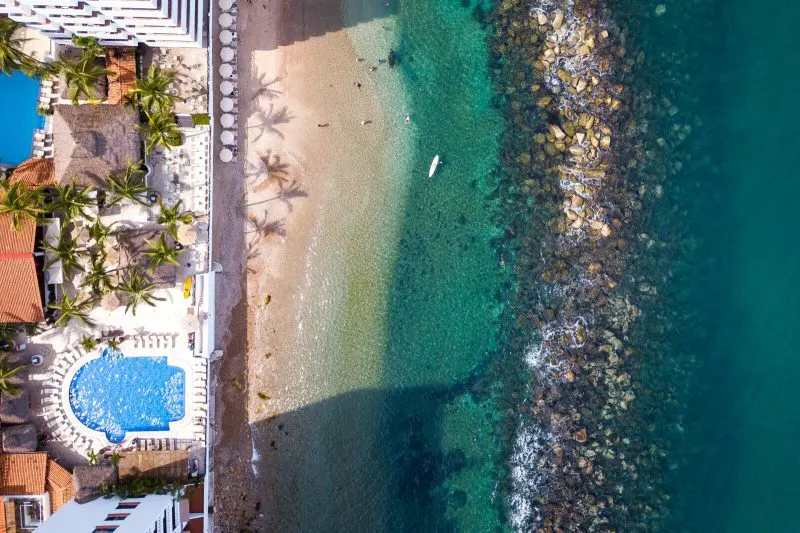 I hope you have enjoyed this article about the 7 Unmissable Mexican Dishes to Try in Puerto Vallarta, Mexico. Don't forget to subscribe in order to get more awesome updates and tips straight to your e-mail!
Have you ever visited Puerto Vallarta? Would you like to? What are some of your Must Try Mexican Dishes? Share your thoughts and let me know what you think!
Until next time, my friends!