Have you imagined living without your favorite social media for one week? Last year I experienced this at Beijing, the imperial capital of China. Here's the story of how I survived one week in Beijing.
Was it hard to adapt? Not as much as I expected. It was actually refreshing to be without Facebook, YouTube and Google for one week.
Having already visited Moscow, Russia, it was nice to see its Cold-War era former comrade in arms, the Soviet influence can really be felt in China, specially at Tiananmen Square, probably the most patrolled square in the whole world.
Did you know that you have to through underground access (where your bags will be examined and you'll be frisked) to enter? How extreme.
My First Impressions of China
Upon arrival to the airport, you could already feel the political influence that the Chinese government has on all aspects of life. It was curious to see how one of the airport terminals was clearly labeled "International Departures, Hong Kong, Macau and Taiwan".
For those who don't know, Hong Kong and Macau are autonomous provinces of China…Taiwan is not, but the Chinese government sure wants you to know that they think it should belong to them.
I stayed at a traditional Courtyard Hotel located at a Hutong, one of Beijing's highlights; these are little narrow streets where people live.
Surprisingly enough (although maybe not THAT much), the English of the hotel staff was fairly limited so I had to write everything down on a piece of paper, after which the staff would use their cellphones to translate it.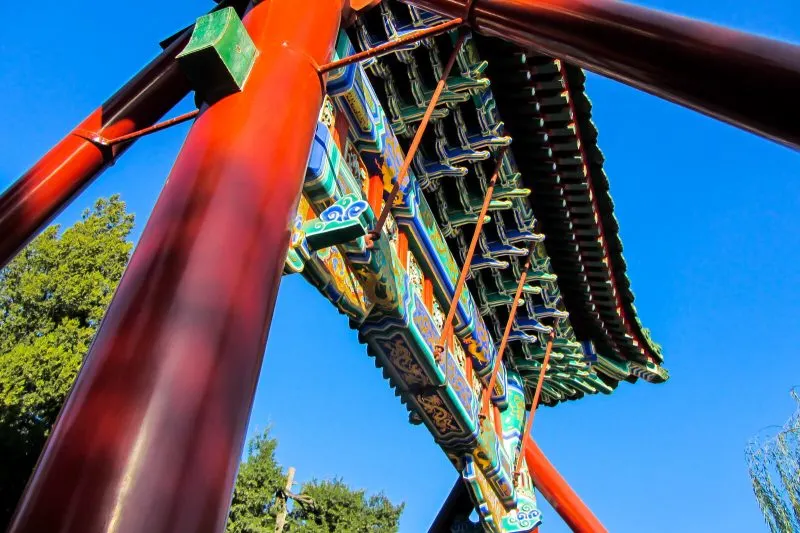 This was almost the same at most places where tourists aren't really common, including the shady hardware store where I bought a replacement charger for my laptop.
Hassle in China is not as extreme as it is in Egypt or India, it is mostly reduced to people offering to take your picture at Tiananmen Square, overpriced rickshaw rides being offered at the exit of the Forbidden City and Beihai Park, as well as random people (drivers?) offering to take you to the Great Wall.
I never encountered any of the scam-artists often described in guidebooks such as the art student who wants to practice his English (and leads you to an expensive art gallery) or the man who invites you to a teahouse (and expects you to pay the exorbitant bill afterwards).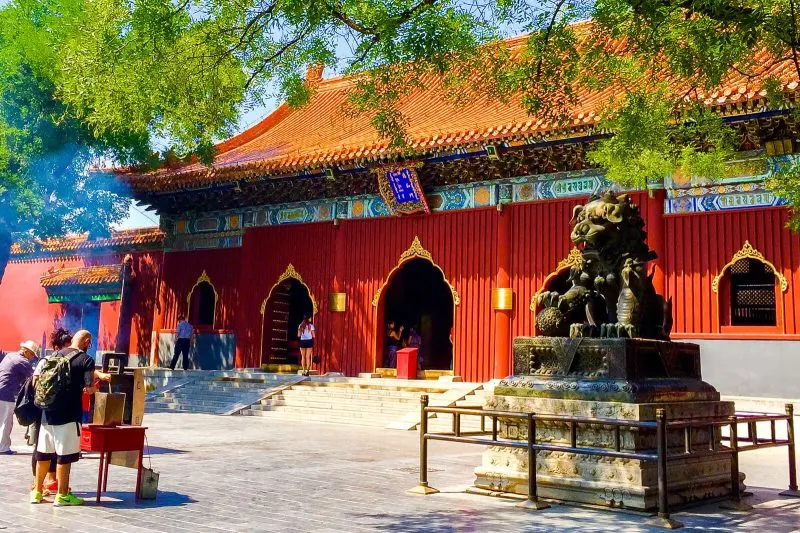 Culture Shock…or Maybe Not?
I was surprised to find out how normal China seemed to me after the first day, my theory is that this happens because every major city in the World has its own version of a Chinatown, thus, it is quite easy to be aware and even experience the atmosphere of China's streets before (and without) even visiting China itself!
The only instance where I felt out-of-place was at this traditional restaurant that served Beijing's specialty: Roast duck!
Not only was the waitress extremely quiet (mainly due to the fact that in China's service industry, only about 20% are fluent English speakers) but she interrupted my mother and I during the middle of our meal, quietly put on some sanitary gloves and started to give us a strange glares as she corrected our way of eating it!
Yes, I guess the fact that we used the Asian pancakes as tortillas had something to do about it. The waitress went so far as showing us step-by-step the traditional way of putting the duck in the pancake and folding it afterwards like a lotus flower.
The whole procedure took about five minutes in which she didn't muttered a word. At all. Strange times, indeed.
Is Beijing Worth Visiting? The Best and Worst of Beijing
While the Great Wall of China and the Forbidden City (called the Palace Museum in China in order to ensure the mysticism of its name is long gone) rank among the most important landmarks in every person's itinerary, I must say that I found them either overrated and extremely crowded or just plain repetitive.
After spending thirty minutes at the top of any section of the Great Wall (read about my misadventures at the Great Wall here!), you get the feeling that you have already seen them all, same with the uniformly consistent (and yet, remarkably beautiful) architectural style of the Forbidden City.
In fact, out of the new Seven Wonders of the World, I would go so far as to say that the Great Wall barely surpasses Christ the Redeemer and the Colosseum in terms of the "awesomeness factor".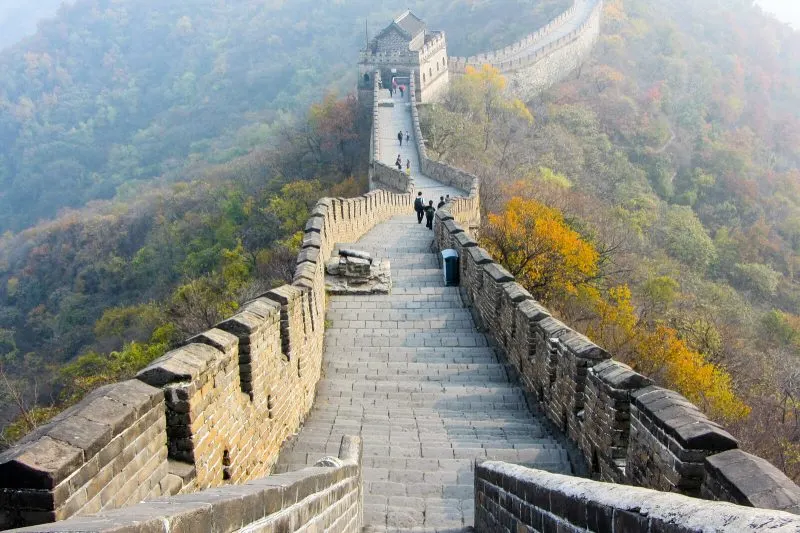 The hidden gem of Beijing is without any doubt its many Imperial Gardens, now turned into public parks. They all charge a small admission fee (going from 2 to 15 RMB) but it is very well worth it.
My favorite ones are the Jingshan Park, just opposite of the Northern exit of the Forbidden City, offering panoramic views of it from atop one of its magnificent Buddhist temples and the Beihai Park, from where you can take scenic boat rides and enjoy a series of activities such as jogging and hiking.
PS. If you're interested in knowing more about what to do and see in Beijing and China, feel free to check out some of these amazing tours offered by Bookmundi.
The Best Season to Visit Beijing:

Autumn at Beijing
Of all the mainstream attractions, the two that truly live up to the hype are the Temple of Heaven (and it's park) as well as the Summer Palace, I visited them during the weekend so the ratio of Chinese Tourists to Foreign ones was 100 to 1, which is amazing since it let me see enjoy some good ol' people watching.
I found it extremely funny how Chinese shout and yell at each other in order to get the perfect photo of their companions.
I was lucky enough that during my Beijing Week, the air quality was relatively good and the sun shone every single day, thus allowing for some very good photo opportunities.
The weather was unsurprisingly cold with temperatures from 4 to 15 degrees Celsius and yet, visiting Beijing during autumn provided for some unique and interesting sights, especially at its beautiful parks.
If those parks were good enough for Emperors, then they are good enough for everyone, right? Want to see more of China? Check out this awesome itinerary for backpacking in China yo!
Last but not least, don't forget to use our Booking.com Affiliate Link of Wonders for making hotel reservations.
Same price for you and a small pocket money commission for this website of yours.
Sweet deal, uh?
Have you ever visited Beijing? Would you like to?