Costa Rica is an excellent destination because of its pleasant weather throughout the year, including the rainy season. Also, Costa Ricans are typically very hospitable and warm. In addition, Costa Rica is home to more than 5% of the world's species, even though its territory only makes up 0.03% of the planet.
Costa Rica is renowned for its incredible national parks. Visitors may engage in exhilarating pursuits like zip line, canyoning, river rafting, and cave tubing.
It's also one of the greatest locations for nature enthusiasts to see fascinating animals, like cute sloths, sea turtles, monkeys, and macaws. The stunning nation has long been a fantastic place to travel, home to beaches, river valleys, rainforests, restaurants, bars, and opulent hotels.
However, it has become even more well-known in recent years as an incredible location. This popularity makes sense given that there is something for everyone when you decide to go on vacation there.
San José, the nation's capital, is swiftly developing into a hub for foodies and shoppers, particularly as young chefs are opening new eateries and bars. And if all you want to do is unwind, there is nowhere better to go than a luxurious beachfront resort or a five-star spa next to one of the nation's many hot springs.
There are many things to do in Costa Rica; if you want to learn more about the top five reasons to visit, keep reading!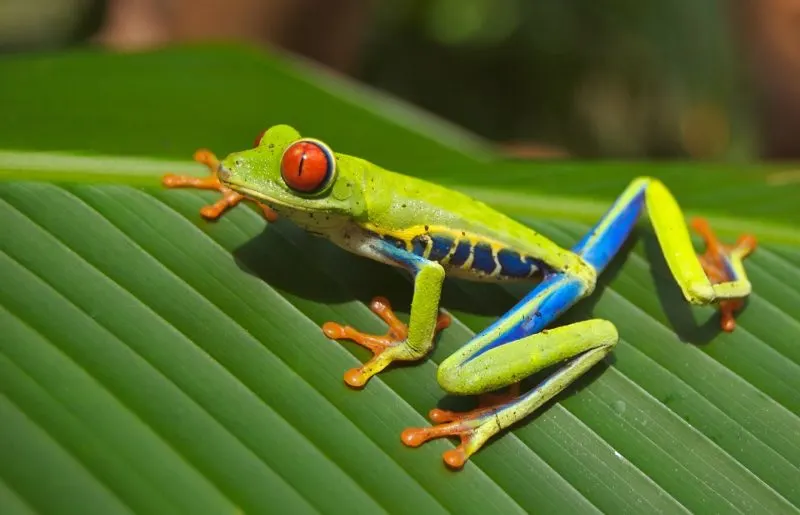 Thrill-Seeking Outdoor Activities
Where do we even begin? For the more adventurous traveler, Costa Rica offers many thrill-seeking activities. You can go bungee jumping over some of the most gorgeous drops or get a bird's eye view— literally —while skydiving.
You can go canyoning, river rafting, cave tubing, and more! And let's not forget that Costa Rica is the birthplace of the modern zipline tour.
You can go jet skiing, snorkeling, or scuba diving near the shoreline. Horseback riding, hiking, surfing, swimming…the list goes on and on, all set against the beautiful backdrop of Costa Rican locales.
World Class Resorts
Resort-class spas and private beachfront villas offer a luxurious stay. Rent a villa with a gourmet chef to experience the best Costa Rican cuisine without waiting for a table— or even changing out of your pajamas. Relax under the expert touch of a masseuse or lounge on your own private section of coastline to soak in the sun. Costa Rica also has several fine dining establishments, including exquisite seafood restaurants.
Soak in the sun or soak in a private pool to stay cool. A private villa could be just what your romantic getaway is calling for. Let the concierge or vacation planner help you lay out an itinerary during your visit and arrange transportation. You can come as a group or solo.
And if you just want to Netflix and chill, just activate your trusted VPN, such as VeePN, and stream your favorite shows from your A.C. room after a sweaty day of exploring the outdoors, my wonder friends!
Delicious Fresh Food
Costa Rica is a foodie heaven. From strong coffee to healthy and fresh traditional dishes, there is no shortage of delicious cuisine. If you've heard that Costa Rican food is 'spicy,' this isn't wrong. However, it's referring to the flavor and not the heat. Fruits and grains are in high demand, and there is a plethora of options for vegan and vegetarian eaters. Don't miss the most famous dishes, like Araz con Pollo, Casado, and Gallo Pinto.
You can also try peach palm fruits called pejibayes, arreglados, and vuelve a la vida. Beans and pinto are staples, and let's not forget the famous Costa Rican coffee! Any adults shifting through the options should note the growing popularity of craft breweries and be sure to try some of the local cocktails.
Don't miss out on the cacique guaro, a sweet liquor made from sugar cane juice with a high alcohol content— drink responsibly! You can have it chilled with sugar and lime or mixed into a cocktail. Trust us, you don't want it in shots unless you have had it many times.
Breath-Taking Volcanoes and Hot Springs
National Parks, Volcanoes, and Hot Springs await scattered throughout Costa Rica. Luscious jungles and white sandy beaches are calling your name. And let's not forget the rich biomes under the water as well. Costa Rica has 27 national parks featuring cloud forests, coral reefs, dry forests, rainforests, and swamps.
In addition, there are 6 active and 60+ dormant or extinct volcanoes, offering rugged terrain and soothing hot springs. Over 800 miles of coastline, some on the Caribbean side and others on the Pacific provide ample opportunities for water sports, swimming, and exploring. Don't forget to watch for sea turtles!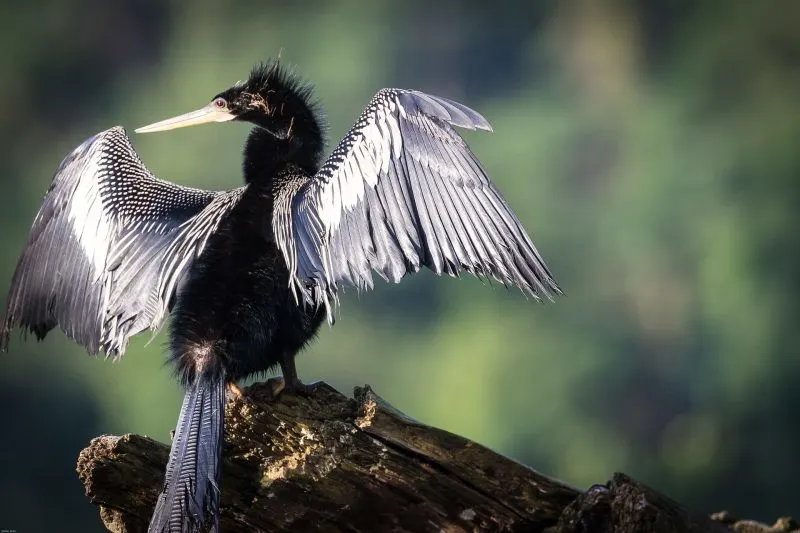 Rich Biodiversity Everywhere You Look
Costa Rica offers rich biodiversity across various biomes and locales. It's a paradise for bird watchers, especially when searching for the 50 species of hummingbird scattered throughout. You can also find coppery-headed emeralds, magenta-throated woodstars, violet saber wings, and more. But feathery friends aren't the only wildlife skitting about.
You can find sea turtles and all manner of aquatic life when snorkeling and scuba diving, or head into the jungles for a glimpse of chittering monkeys. Howler monkeys, butterflies, iguanas, and humpback whales are just a taste of the 500,000 species native to Costa Rica.
A Final Word on Why You Must Visit Costa Rica
Sure, most people can't jump on a plane and fly down to Costa Rica on a whim. But if you start planning now, you can have the ultimate vacation calling your name. We haven't even mentioned the fantastic museums and vibrant nightlife. If you want to escape everything, just imagine those white sandy beaches, warm waves, and luscious jungles waiting for you. Costa Rica awaits.
Costa Rica's motto is Pura Vida, or "pure life"; the people there take this to heart. Costa Ricans welcome visitors with open arms and friendly faces.
They are incredibly accommodating to tourists, and many speak English if you struggle with Spanish. So come experience the pure life for yourself and see why Costa Rica is considered one of the happiest nations on Earth.