Are you ready to embark on a journey to paradise, where relaxation meets adventure, and cocktails by the pool are the order of the day?
Well, buckle up, my wonder friends, because choosing the right resort can make all the difference between an unforgettable vacation and a soggy disappointment. Fear not, for I'm here to spill the beans on 7 sensational tips that will lead you straight to the oasis of your dreams!
Match Made in Heaven: Define Your Vacation Vibes
Before you dive headfirst into the shimmering sea of resort options, take a moment to daydream about the vacation of your wildest fantasies.
Are you craving a tranquil beach escape, complete with powdery sand and turquoise waves tickling your toes? Or does your heart long for a thrilling mountain adventure, where hiking trails lead to breathtaking vistas?
By defining your vacation vibes, you'll be one step closer to finding the resort that makes your heart skip a beat! You can read about my wonderful time in the Riviera Maya including the 13 Best Things to do And See in the Riviera Maya here my wonder friends!
Location, Location, Vacation!
Picture this: you're lounging poolside, fruity drink in hand, soaking up the sun's warm embrace. But wait! Suddenly, the resort's surroundings are not as idyllic as they seemed in the brochure. Avoid this resorting to disaster by researching the location.
Check out the nearby attractions, weather conditions, and how close it is to the airport (because ain't nobody got time for hours of travel after a long flight!). Remember, the right location sets the stage for your unforgettable performance!
Snoop Around: Investigate Reviews and Ratings
You wouldn't buy a car without checking its reviews, would you? The same rule applies to resorts! Trawl through the treasure trove of online reviews and ratings to uncover the juicy details of past adventurers.
Look for glowing gems and sparkling endorsements, but also keep an eye out for any red flags or hidden boulders. After all, a resort's true colors reveal themselves in the words of those who have journeyed before you.
Budget Wisely: Don't Break the Piggy Bank!
Ah, the all-important budget – the dance of finding luxury without breaking the bank. Assess your vacation fund and set a budget that won't give you post-vacation blues.
Keep in mind that budget-friendly resorts can still offer top-notch experiences and even a little extra pizzazz! The goal is to find that sweet spot where your vacation is a treat without becoming a trick on your wallet.
Amenities and Activities: A Buffet of Fun!
Say "hasta la vista" to boredom, and "hello, adventure!" Check out the resort's smorgasbord of amenities and activities. From blissful spa treatments to adrenaline-pumping water sports, make sure your chosen resort serves up a delectable feast of fun.
For family travelers, look for resorts with kid-friendly entertainment to keep the little explorers happy and energized! For example, if you travel to Mexico and you want to explore the archeological ruins without a hassle, you can book a tour to Chichen Itza from your Cancun resort very easily.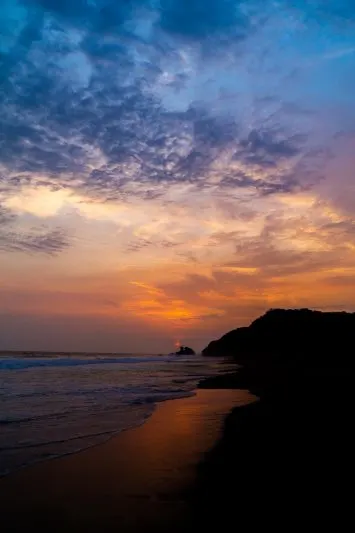 Sleeping Beauty: Comfortable Accommodation
After days of exploring, adventuring, and feasting, a cozy sanctuary awaits you to rest your weary head. Choose accommodation that not only rocks the style but also delivers the comfort you need to recharge.
Whether you opt for a snug room, a sprawling suite, or even a swanky private villa, remember that a good night's sleep can transform your vacation into a fairy tale.
Say "Safety First!"
Adventure is all fun and games until someone gets a sunburn. Prioritize your safety by checking out the resort's security measures and health protocols.
A safe environment is a key ingredient for a worry-free vacation, allowing you to focus on having the time of your life without any nagging concerns.
Conclusion:
Choosing the right resort is like finding a hidden treasure chest overflowing with magical memories. By defining your vacation vibes, nailing down the perfect location, budgeting wisely, investigating reviews, reveling in amenities, embracing comfortable accommodations, and prioritizing safety, you'll unlock the door to an epic vacation you'll cherish forever.
So, get out there, fellow adventurers, and make your dream vacation a reality – it's time to paint the town (and the resort) red with unforgettable experiences! Happy travels my wonder friends!