If you are interested in embarking on a holiday that mixes glitz and glamour with gorgeous beaches, amazing sights, and towers that soar above the heads of its tourists, you need to go and visit Dubai.
The buildings in the United Arab Emirates (UAE)'s most populous city are practically art and are incredibly unique, so they are really worth seeing! That is why we would recommend that you make Dubai your next holiday destination.
There are so many sights to see in Dubai. But before you plan on seeing any of the tourist hotspots, you should think about what hotel you are going to stay at.
That way, you will be able to decide whether you want to stay in the city itself or find a luxurious beach that you can relax on. There are even amazing hotels in the desert!
With that said, these are some of the hotels that you should consider booking if you are planning to holiday in Dubai during the coming year.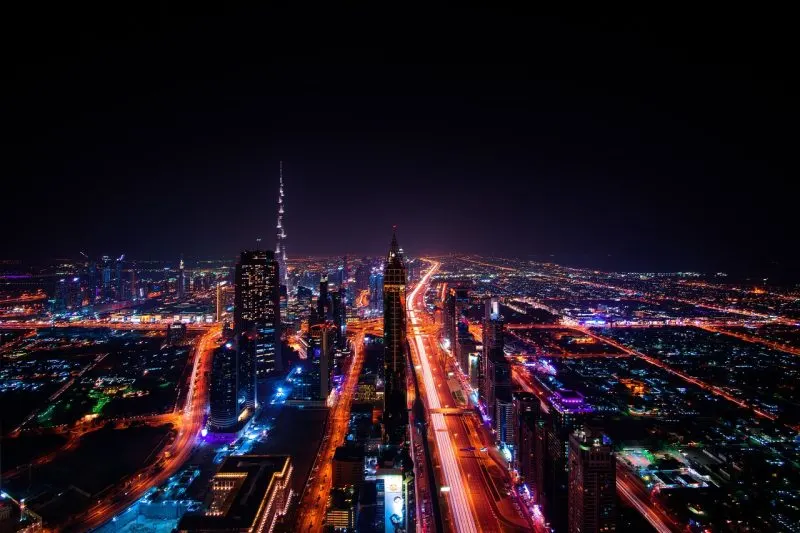 Four Seasons Resort Dubai Jumeirah Beach
Do you desire a luxurious hotel that will thoroughly pamper you on your holiday? Well, in that case, you should consider the Four Seasons Dubai Jumeirah Beach.
This resort is perfect for travellers who want to access Jumeirah Beach, the heart of Dubai and Dubai's downtown area. It also has a wide variety of rooms available, some even with a suite that can let you relax comfortably in front of the ocean.
Not only is the Four Seasons Resort a great hotel for explorers who need somewhere to stay for a night or two, but it can also host families with their family-friendly programme named 'Kids for All Season'.
This amazing resort has its very own spa, meaning you will be able to relax the day away, but it also organises its own trips. For instance, guests staying here can take advantage of safari trips and tours to the Burj Khalifa, the Grand Mosque, the Emirates Palace, and the Louvre.
Bab Al Shams
For a truly unique experience, you should look to the desert hotel, Bab Al Shams. This splendid resort has a distinctive design that is based on Arabic culture, and it is the perfect place to stay if you are interested in exploring the dunes in the desert.
It is also a great place to learn more about Dubai's culture, as it has activities including camel riding, falconry, and horse riding.
Atlantis, The Palm
If you will be visiting Dubai with a young family in tow, you will want a hotel that can keep your children entertained while you relax. For a family-themed holiday, you should take a look at Atlantis, The Palm. This luxury hotel has three beaches that are all private, its own waterpark, and even an aquarium.
The hotel itself is completely unique and looks like an underwater castle! There is also a wide variety of restaurants, with some being Michelin stars, to try. If you stay here, you can be sure that you will never be bored.
Al Maha
Couples who are looking for a place to stay and relax may want to try the luxury resort, Al Maha. This hotel is located in the desert and offers excellent views of the dunes. It offers a tranquil environment and even has private pools for residents if they want to cool off!
It is a lovely place, especially for a honeymoon or a special anniversary. Al Maha is also very close to the downtown area of Dubai. It is only an hour away, so you should make sure to visit it.
Al Seef Heritage Hotel
Created by the Hilton, this residence is next to Dubai Creek and is an excellent place to stay if you are looking for a hotel that feels like it is surrounded by traditional buildings. Although these buildings are not as old as they appear, the architecture around the hotel is truly immersive.
It is an excellent spot for relaxing, especially as it has a pool on its roof and a fantastic view of the creek itself. It is worth staying there if you want to enjoy the culture of Dubai Creek.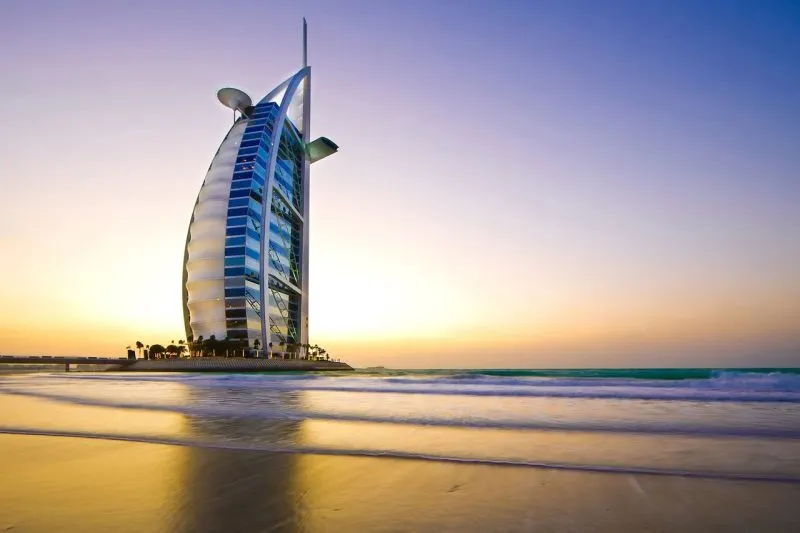 Things to Consider When Visiting Dubai
With so many beautiful hotels to choose from in Dubai, you might find it a tricky process to decide on the right accommodation option for you in Dubai.
So, you should take some time to consider your options carefully and to think about what you will want to do during your holiday. If you are interested in sunbathing and diving into the beautiful ocean, you may want a hotel that is on the beach; if, on the other hand, urban "hustle and bustle" is more your thing, you might have a much greater desire for your accommodation to be in the very heart of Dubai.
Take your time, then, to research the available hotels. That way, you will be able to make sure your chosen accommodation is near the attractions that you wish to see. And that, in turn, will leave you well-placed to make the most of every moment you spend in Dubai.