Whether you're traveling for the holidays or going on a vacation, many pet owners prefer to take their fur baby along for the ride.
Unfortunately, traveling with a pet can be a stressful task, especially if it's your first time.
Fortunately, we've compiled some easy-to-follow tips to ensure a fun and memorable experience.
Know the Difference Between ESA and Service Dog
Traveling with your furry companion will differ if you've got a support animal alongside you. Bringing an ESA or service dog can make your trip infinitely less stressful. However, depending on the type of support animal you have, you'll have different accommodations available.
Service dogs are allowed in most public locations and receive more accommodations. However, they're much harder to get since you must have a severe physical or emotional disability to obtain one.
Emotional support animals are easier to obtain since you'll only need to prove that a pet can provide therapeutic solutions such as relieving symptoms of depression, anxiety, panic attacks, PTSD, and panic attacks.
Once you've received approval from a licensed mental health practitioner and received an ESA letter, you'll need to complete the ESA registration process.
While airlines and hotels are obligated to serve an ESA owner, they're more likely to make accommodations if you show them your ESA letter. It's important to check with the airline or hotel in advance to understand their specific policies and requirements.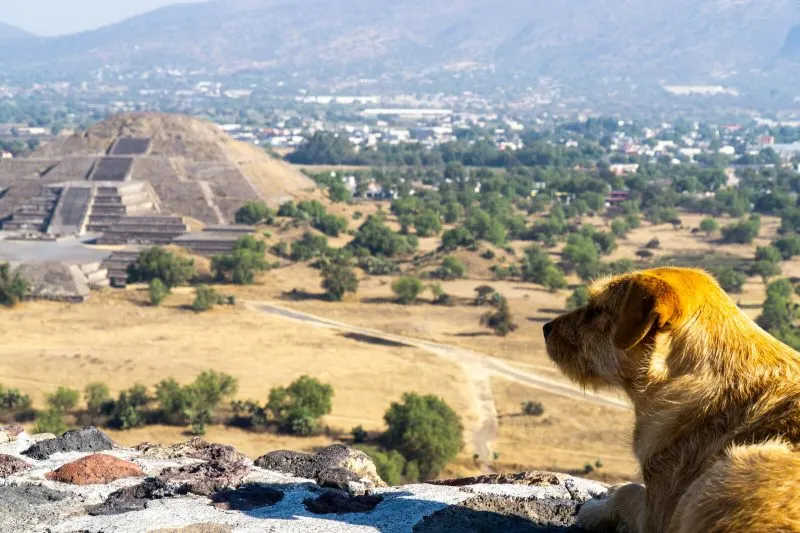 Make Copies of Important Documents
Capture images of your pet's medical records and store them on your mobile device. In case of a health emergency, these records can be useful for the veterinarian treating your furry companion.
Keep in mind that some states have specific document requirements, such as a Certificate of Veterinary Inspection, Official Health Certificate, or rabies vaccine proof, so a visit to the vet may be necessary before travel. For those who frequently travel within Europe, obtaining an EU Pet Passport for your pet may be a wise choice.
Choose Pet-Friendly Accommodations
Finding pet-friendly accommodation can be a challenge. Some hotels advertise themselves as "pet friendly" but still impose significant pet fees and restrict your furry companion's access to most parts of the establishment.
Before settling on a location for you and your pet, it's crucial to conduct thorough research. The most effective way to gather information is to call or email different hotels and ask directly, rather than relying solely on their website.
Pet-specific amenities are also a significant factor to consider when traveling. Ask the staff about nearby options for your pet. Your hotel may have an outdoor area designated for pet relief, or there may be a dog park, pet-friendly beach, or restaurant in the area.
Wrapping It Up
Traveling with your pet is an adventure! With the right preparation, you and your furry friend will be ready to take on the road, sky, or great outdoors with ease and confidence.
So, don't let the worries of travel hold you back. Embrace the journey and make lasting memories with your four-legged companion by your side.