The 5 best Tips to Rent a Car in Mexico. Cancun Car Rental Tips and more for your upcoming trip to Mexico.
If you are planning to travel to Mexico and you're not sure if you need to rent a car to get around, here are my best tips so you can make the best decision.
The most important thing is that you enjoy your trip to the fullest.
Below is my complete guide on How to Rent a Car in Mexico, covering:
Is it necessary to rent a car in Mexico?
What do you need to rent a car?
Is it difficult to drive in Mexico, is it safe?
What type of car is the most common?
How much does it cost to rent a car?
Best platforms to rent a car
What's the Mexican car rental scam?
Is it Necessary to Rent a Car in Mexico?
Mexico is the fourteenth largest country on the planet, so getting around can be complicated as a tourist.
The distance between cities can be quite long, and there are few trains in Mexico, like the Chepe in Chihuahua, so to get around you can use these options: bus, rental car, or plane.
It will also depend, of course, on the budget you have and the type of trip you want to make.
If you are thinking of renting a car during your trip to Mexico, here are some things to consider:
Purpose of the trip. It is important to know what activities you plan to do and where they are. If you have a schedule and routes planned, a road trip by rental car can also be a very good option to consider. And also, you can be flexible and open to discovering unplanned places.
Cover several places, if you're planning to visit the Riviera Maya you can jump around multiple locations such as Puerto Morelos, Playa del Carmen, and Tulum.
What Do You Need to Rent a Car in Mexico?
Passport: In order to rent a car, you will need to have your passport as an identification document.
Driver's license (or international driver's permit): If you have a valid U.S. driver's license or one that uses the Roman alphabet you can rent a car in Mexico with your country license but if you live in other countries, you'll need an International driving permit.
Credit card or debit card: they will swipe your credit or debit card to have it on file in the event you damage the car. The amount of money that is usually charged is $1.000 USD.
You must be 18 years old to rent a car in Mexico: For drivers ages 18-24, you'll want to double-check each company's policy before booking and ask them for all associated fees.
A tourist card/entry permit: You can obtain your permit online up to 3 months before your trip.
A tourist auto insurance policy in Mexico: You must have Mexican Insurance to legally drive there, and some car rental companies won't let you take their cars unless you purchase it from them. But you can also buy your own insurance, there is no rule that does not allow it, you just have to talk to the person in charge inside the office, the worst that can happen is that they do not rent you the car and you have to look elsewhere.
Before your trip starts planning and organizing everything you need:
Documents and driving route: Plan ahead for your trip by gathering existing documents that you need to rent the car, driver's license, and passport. Next, consider your driving route and how long you plan to drive and stay in Mexico. This information is necessary to obtain your FMM card, according to the State Department.
Buy car insurance: you will need to purchase a Mexico tourist auto insurance policy for your trip. If you are renting a vehicle, the State Department says you can purchase insurance directly from most car rental agencies.
Prepare for your road trip: try to spend some time familiarizing yourself with Mexico's traffic laws, road signs, and current travel recommendations. Having a car emergency kit and a written list of emergency contacts on hand can be helpful if you run into problems.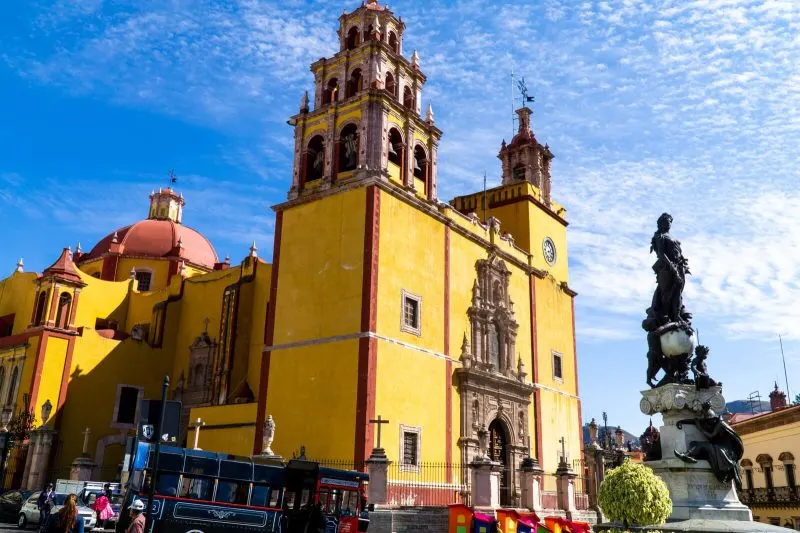 Is it Safe to Drive in Mexico?
Driving in Mexico is usually safe, but you should always be careful to avoid driving by night, especially in places with little traffic. Also when you travel during the day and you run out of gas or your car breaks down, you are more likely to get help from a local.
In addition, I recommend that you don't drive on secondary roads as it can be dangerous. Always carry your passport and do not carry a lot of cash with you.
Ask at the hotels where you are staying, which is the best route to get there as sometimes GPS or Google Maps can take you to other roads. If you're looking for ideas for a road trip, check out some of the Best 5 Day Trips from Mexico City you can take.
What Type of Car Should you Rent in Mexico?
The most common types of rental cars in Mexico are Nissan, Chevrolet, Volkswagen, and Kia. You can also rent a Beetle for the drip, they're really good cars and very gas effective too!
Transmission Type. Manual vs Automatic
A very important thing you need to know is that most rental cars in Mexico are automatic, so if you really want a manual car, be sure to search in advance since supply might be low compared to automatic cars.
Fuel choice. Diesel, Gas, or electric
In general, most cars in Mexico use general gasoline and those are the ones available at the rental offices. Electric cars are still not as common in Mexico but this might change in the following years.
Also, in Mexico, people use the right side of the road to drive so if you're coming from the UK you should be aware of this.
How Much Does it Cost to Rent a Car in Mexico?
Car rental rates vary from one company to another, but all have rate ranges that are calculated based on the size and equipment of the vehicle.
On average, renting a car in Mexico costs $200 USD per week ($30 per day) when we include insurance and other fees.
Some car rental companies will ask you for either a security deposit or a refundable credit card fee when you rent a car in Mexico.
Do I Need to Have Insurance for Renting a Car in Mexico?
When renting a car in Mexico, you may see rates as low as $5 – 10 USD per day. This base cost doesn't factor in a whole slew of fees, taxes, and the legally required Mexican car rental insurance, all of which you have to pay for.
To avoid these issues, simply double the price you see online listed as the base price for the car if you're taking the minimum insurance. If you're taking the full coverage, you may even want to triple it. this amount should be closer to what you end up paying.
Remember that accidents happen when we least expect it and having insurance is very important to avoid having to pay extra in case someone damages your car while you're parked (which actually happened to me once).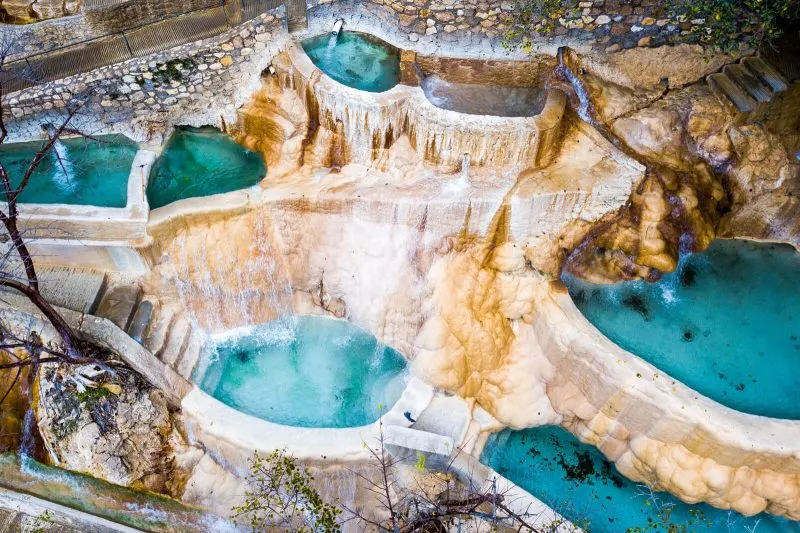 Best Platforms to Rent a Car in Mexico
If you are searching for Cancun Car Rentals to Rent a Car in Mexico, the best option I recommend is Discover Cars. They are a multinational company that facilitates car rentals in multiple countries with a very easy-to-use interface.
Renting a car online in advance is the best way to have ease of mind when you arrive at a new destination since you'll save a lot of hassle and I definitely recommend renting a car in Cancun to explore the many wonders of the region.
I hope you have enjoyed this article about the best tips to rent a car in Mexico this 2023. Don't forget to subscribe in order to get more awesome updates and tips straight to your email!
Have you rented a car in Mexico? Would you like to? Share your thoughts and let me know what you think.
Until next time, my friends!!!