The Best Tips for How to Travel in India by Bus including How to Book a Bus in India and more!
Buses are a common medium of transportation in India because of so many different reasons. Buses are economical, eco-friendly, pocket-friendly, faster, efficient, and safe.
You can attain a unique experience every single time you travel by bus as it lets you become a part of the outside world and it allows you to interact with the people whenever the bus stops for some refreshment.
Buses are also the trusted and reliable mode of transportation as the bus tickets are not too hard on your pocket. You also get to have the most authentically amazing experience on the streets of India.
It is safe to say that if you want to know more about this diverse country, just travel by bus!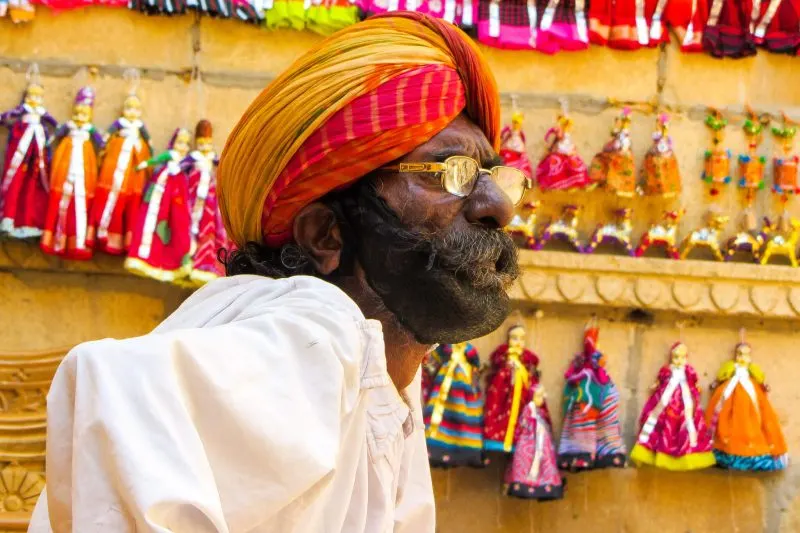 Is it Better to Travel India by Bus or by Train?
Well, to be honest, if you have the money and the distance is big, traveling by plane is my best advice since you can save a lot of time and sometimes the airfares are not so unreasonable.
For example, a few years ago, I got a flight from Mumbai to Kerala for under 40 USD since I bought it very well in advance. A train or a bus would have taken over 12 hours!
However, for relatively short distances, bus travel can be more comfortable than train level at the same price range unless you go for a Luxury Indian Train like the Deccan Odyssey. The reason is simple: better seats, A/C (a must in the hot regions of India), and less crowded.
You can even ask the driver to stop for a toilet break at a gas station if you ever need one. What's not to love?
How to Book a Bus in India
So now that you're convinced to Travel India by bus, the next question should be obvious: how do I book a bus ticket in India?
Well, worry not, because the process is actually quite simple. You basically have 3 options: in person, via a travel agent or tour company and to book it online.
Here are the pros and cons of each one.
In Person at the Bus Station
A very convenient way is to just show up at the bus station a few days before your trip to book it directly there.
The main disadvantage is that most of the time, bus stations are located far away from any tourist attractions so you might end up wasting valuable time.
You will also waste money in paying for the taxi to the bus station and back so I wouldn't recommend a direct booking unless you can't avoid it.
Use a Travel Agent
Travel Agents and Tour Companies can make all bookings in India for you including buses, flights, trains, and hotels. For a fee.
This is a very convenient option for those who are short on time and who don't mind paying extra to have someone manage all their bookings for them.
But lately, I vastly prefer the experience of doing everything by myself so I very rarely used this option in India except for going off-the-beaten path into very remote places like Ladakh.
Book Online
In my experience, the best alternative is to book online via app or website. This allows you to save money on travel agent fees and it saves you time since you don't have to go to the bus station in person.
What's best is that you can do all your bookings from home before you even travel to India to prevent routes from being sold out on popular holidays such as Holi.
For example, you can use Bus ticket booking procedure at the Zingbus app to book your bus tickets in just a few minutes. There you can also find several exciting deals and discounts to make your trip a lot cheaper.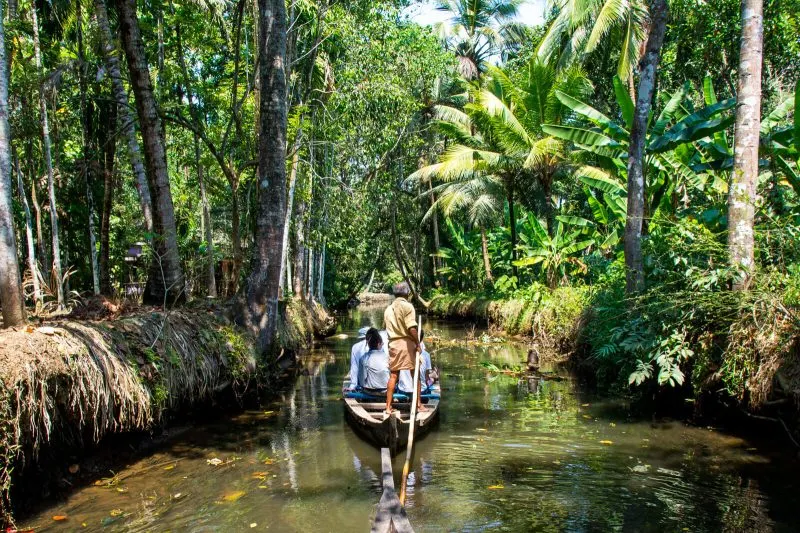 Is it Safe to Travel India by Bus?
As a wise man once said, safety and danger can be found anywhere you go. Including back home.
Keep your wits and use common sense and everything will be fine. Some safety precautions include keeping your valuables always with you and to use a padlock for your carry-on luggage.
If you're traveling solo, make sure to seat at the front near the bus driver. Last but not least, have fun and talk to the locals, the stories they tell will make a boring bus journey into a journey to the depths of India's heart itself.
A Final Word on Traveling India by Bus
As cliched as it sounds, India is a place filled with contrasts. And traveling India by bus is one of the best ways to see them.
From small humble villages to bumbling metropolitan cities, a bus journey in India will take you trough many different sights that you never imagined.
What are you waiting for? Start planning your trip to India today!
I hope you have enjoyed this article about India Travel Tips to Travel India by Bus. Don't forget to subscribe in order to get more awesome updates and tips straight to your email!
Have you ever traveled India by bus? Would you like to? Share your thoughts and let me know what you think.
Until next time, my friends!!!