This is an article about how to expand your Netflix catalog when you travel. Learn how to access more Netflix films and TV Shows here.
Picture the following scenario: you just arrived at your hostel after a very long flight and are looking forward to watching the last few episodes of your favorite series.
The problem? The Netflix catalog of the country you just arrived to doesn't have it but the catalog of your home country does!
When this happens, I recommend you to use a VPN (Virtual Private Network) since this will "convince" the streaming site into thinking you are back home.
And yes, I know you're asking yourself "What does VPN mean, Raphael? How do I get one?"
Well, worry not my wonder friends, I'm about to explain it all to you in easy non-technical terms so you can start streaming your favorite shows right away.
How to Use a VPN during your Travels?
Most VPNs, like Surfshark, for example, are apps you can download and then subscribe to for a monthly fee (some are as low as 2 USD per month) in order to access its services.
And no, I won't bore you with the super technical details (frankly, I barely understand them myself) so instead I'll explain exactly how you can use it.
It's as easy as just opening the app and selecting the country in which you would like to "convince" your device into thinking you are currently in.
What's best is that there are some shows that aren't available on Netflix USA so with a VPN you can have a way bigger catalog of TV Shows and Films to watch while you're waiting for your next flight or when you're on a really long train journey.
Most VPNs are really hassle-free and even a non-tech expert like me can enjoy them with a simple click. Just open the app, select the country and that's pretty much it.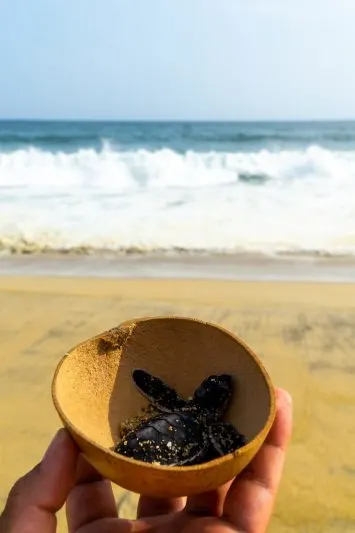 Outside of Netflix, What Else is a VPN Good For?
Netflix streaming aside, a VPN is one of the best tools a Traveler can use to have a way better experience during their travels.
Here is a non-exhaustive list of the many advantages that a VPN can offer you:
Why You Should Use a VPN When You Travel #01: Get Discounts When Buying Airplane Tickets
Ever since Dynamic Pricing became the new normal for pricing goods and services, companies have designed the most aggressive algorithms to maximize profit at the expense of their customers.
For example, did you know that the exact same flight has many different pricing tiers depending on the country you're accessing the website from?
You can try going to Skyscanner and searching for a Chicago to Paris flight. There is one price if you access the website from a USA server, another if you access it from a French server, another if you access it from an Indian server, etc…
If you have the time and the dedication to save money to travel more this 2023, a VPN is the best investment so you can country-hop and find the best price for the flight you want.
Why You Should Use a VPN When You Travel #02: Access Country-Banned Websites and Apps
In certain countries, such as China (read my One Week Beijing Itinerary here), Governments forbid the websites and apps that can be accessed from within the country.
Luckily, you can bypass these restrictions with a VPN in order to access Facebook, Instagram, Gmail and more essential sites and apps.
You can take a look at the many websites and apps that are banned in China here, definitely buy a VPN before ever setting foot in places that restrict your internet access!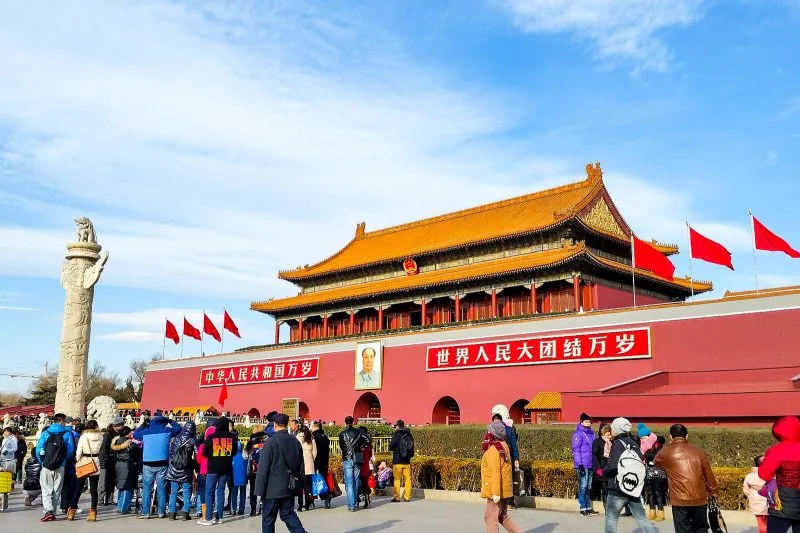 Why You Should Use a VPN When You Travel #03: A Secure Internet Connection
Last but not least, your online security matters.
Even if you're not a Digital Nomad or a Crypto Bro who deals with financial transactions daily, everyone benefits from a more secure internet connection.
As technology advances, hackers have new tools to infiltrate your data when you use Public Wifi.
With a VPN, your data is encrypted. And this means, according to my tech-savvy friend, that your information will harder for the hackers to find out since it will pass through many filters (much like coffee, basically!).
So, by the time the hacker accesses your information, the hacker will be left behind with a scrambled unusable mess of data that they won't be able to use against you.
Pretty cool, right?
I hope you have enjoyed this article about the benefits of using a VPN during your travels. Don't forget to subscribe in order to get more awesome updates and tips straight to your email!
Have you ever used a VPN during your travels? Would you like to? Share your thoughts and let me know what you think.
Until next time, my friends!!!