72 Hours in Beijing is the ideal time to explore the highlights of this wonderful city. Check out this 72 Hours in Beijing Itinerary of Wonders by Guest Poster Claire of Claire's Footsteps. The floor is all yours my dear friend!
Visiting China? You'll no doubt want to see its capital, the colossal Beijing. With over 21 million inhabitants and millenniums of intriguing history, there's so many things to do in Beijing, from exploring the Great Wall of China to buying a VPN to overcome the great firewall of China (check some China First Timer Tips here).
If you're spending 72 hours in Beijing (which you can totally do Visa-Free if you have an onward flight to another country), you'll no doubt want to uncover some of the city's finest attractions.
Here's a pick of the best!
Tiananmen Square
On your first full day in Beijing, your goal will be to explore some of the most famous landmarks within the city starting with Tiananmen Square.
Trust me, you have to see it to believe it: Tiananmen square is huge. It's a culturally significant part of China; it is where Mao Zedong used to address the nation and has been home to many celebrations and tragedies, many of which have had a pivotal role in the development of the country.
There's nowhere that tells the story of Beijing quite like Tiananmen Square, and a trip to the most famous part of Beijing is a must for any visitors to the city.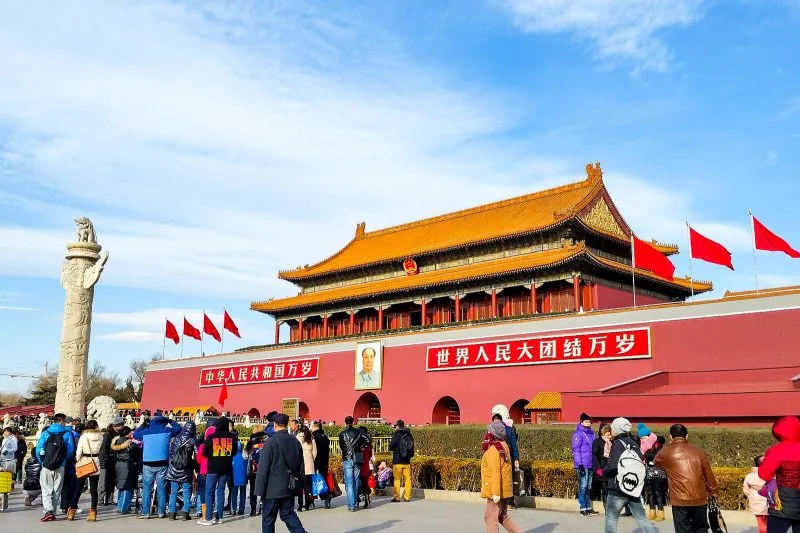 National Museum of China
A sprawling beast of a building, the National Museum of China is famed as one of the world's largest museums. It's actually the fusion of the Museum of the Chinese Revolution and the National Museum of Chinese History.
Despite its size, it's a bit of a bloodbath to get tickets every day – a certain amount of free tickets are allocated, and if you have little experience of crowds in China you may be a tad overwhelmed at the ticket booth!
Nonetheless, the attractions of the museum make it still a worthwhile place to visit. Popular exhibitions include Ming and Qing furniture, Buddhist statues, coins in ancient China and the significance of jade in China. There are also lots of temporary exhibits which are often worth a look around.
Mao's Mausoleum
It's very debatable why thousands of people queue for hours to visit the open casket of Mao every week; the guy has been dead for over 40 years, and outside of China he's considered a very tyrannical leader.
But it's an interesting place to visit to understand the colossal impact that this ruler had and still has on the country.
If you want to enter the mausoleum, get there before it opens at 7am to beat the crowds.
The Forbidden City
Luckily nowadays it's not so forbidden – this ancient emperor's complex is located just behind Tiannanmen Square.
It's the largest ancient palace in the world and has 14 million annual visitors, with 9,999 rooms filled with ancient artifacts.
There's definitely a lot to explore, and the rooms of the Forbidden City will demonstrate the compel and intrigue that Chinese culture has had on the world for centuries.
The Lama Temple
The Lama Temple, or Yonghe Temple, is the largest lamasery in China. First the residence of Emperor Yongzheng, it evolved into a lamasery in 1744. It's one of Beijing's most beautiful buildings, and contains a Drum Tower, Hall of Heavenly Kings, Hall of Everlasting Protection and Pavilion of Ten Thousand Happinesses.
Visitors are given complimentary incense and invited to offer it to the gods. It's the kind of place where you can't help but feeling zen while walking around!
Now, time to sleep and get mentally ready for tomorrow's big hike: The Great Wall of China.
The Great Wall of China
Going to China without visiting its great wall should be illegal. The wall was built to keep out Mongolian tribes, and although it wasn't all that crucial to Medieval Chinese military development, it's nowadays one of the world's most renowned tourist attractions.
Standing at one of the watchtowers and gazing at the spine of the wall traverse the green hills is a phenomenal experience. While it's a few hours away from the capital, the day trip is one of the best things to do in Beijing.
The closest area of the wall to Beijing is by far Badaling, which can be accessed by train – making it an easy option if you're traveling solo in China. However, the fact that it's easily accessible makes it the most crowded.
Mutianyu has less daily visitors, but still a considerable amount meaning that you might see more people's heads than actual wall.
If you don't mind traveling a bit further and want a more unique Great Wall experience, try visiting Jinshanling, Huanghuacheng, or maybe even Jiankou or Zhuangdaoko, where you can even camp on the wall.
You can read more information about how to get to the Great Wall of China from Beijing here.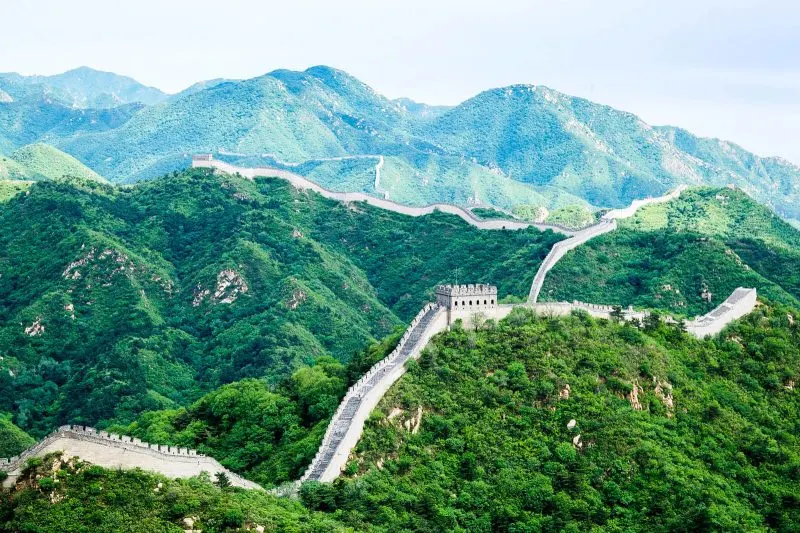 The 798 Art District
The 798 art zone is a fantastic place to absorb contemporary Chinese culture; it's home to a quirky gallery of modern artworks (and sometimes the artists themselves!).
It is without a doubt Beijing's most creative space and attracts artists from all over the world. If you're there in May or October, you might be able to attend one of 798's events; the 798 Art Festival is held every Spring and the 798 creative art event every Autumn.
The Temple of Heaven
On day 3, it is time to finish off Beijing's best places to visit starting with the beautiful Temple of Heaven. This medieval complex of religious buildings, located in the south-eastern part of the city, is a wonderful place to spend some time.
Visiting the temple early in the morning means you'll be able to spot locals doing tai-chi and other exercises within the grounds. Early is also a perfect time to explore the temple (before bus loads of tourists show up!).
The temple was built in 1420 and is China's largest sacrificial religious building. Its most-photographed part is the Hall of Prayer for Good Harvests which is said to be the exact point where heaven and earth meet.
It's a fascinating place to walk around and without a doubt one of the best things to do in Beijing!!!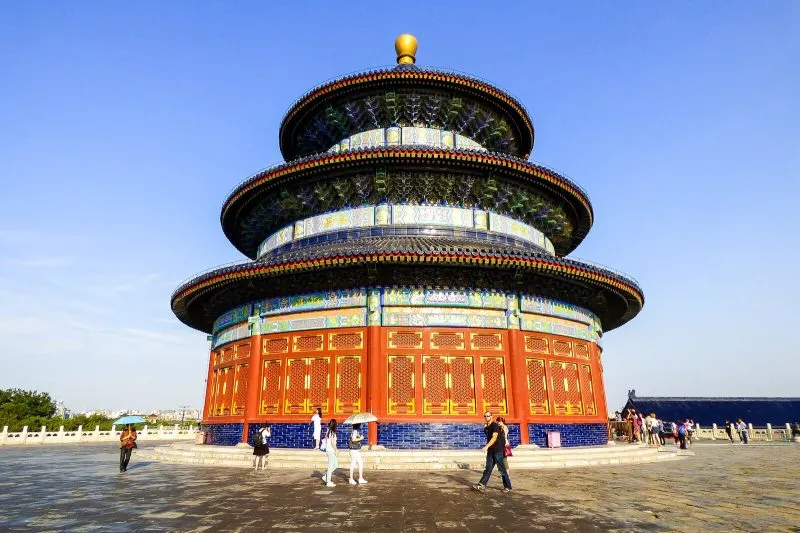 Beijing's Olympic Park
Beijing is in many ways, a traditional city. Most of the attractions of the capital involve temples; but the Olympic Park showcases futuristic China. The Olympics were held in Beijing in 2008, and a glitzy Olympic Park was built for the event.
The iconic Bird's Nest is a great spot to snap a photo, and elsewhere in the park there's interesting statues, the Former Sports Centre and the China Ethnic Culture Park Museum.
The Summer Palace
The Summer Palace is to Beijing what the Eiffel Tower is to France. It's a royal complex of pagodas, lakes and parks; and is thought the best preserved imperial garden in the world.
There's loads to do within the grounds of the summer palace; visitors can enjoy traditional shops, explore the rooms that are open to the public, take a boat to an island temple or watch a traditional performance in the restored theatre.
The Summer Palace is a place to enjoy a slice of tranquillity and peace close to Beijing; it feels worlds away from the busy city while still being located on a metro line.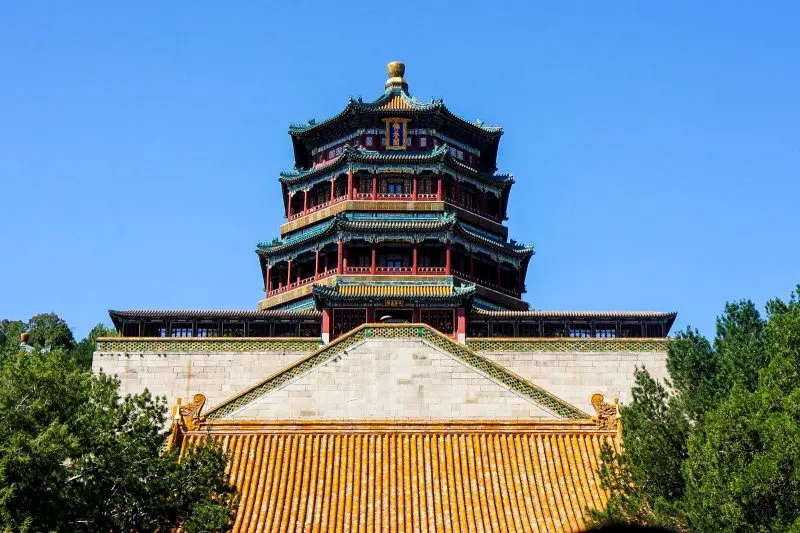 Where to Stay in Beijing, China
Beijing is a very big city with plenty of accommodation options, from budget hostels inside of China's iconic hutongs to luxury hotels that will showcase the best of Chinese hospitality. Here's some of my best recommendations for all types of budget.
If you're traveling on a shoe-string but still crave comfort, look no further than the King's Joy Hotel and the Happy Dragon Saga Youth Hostel during your next visit to Beijing.
However, if Luxury Hotels is what you seek, then your best choice is either the Oriental Garden Hotel or the Legendale Hotel Beijing. You'll fall in love with them for sure!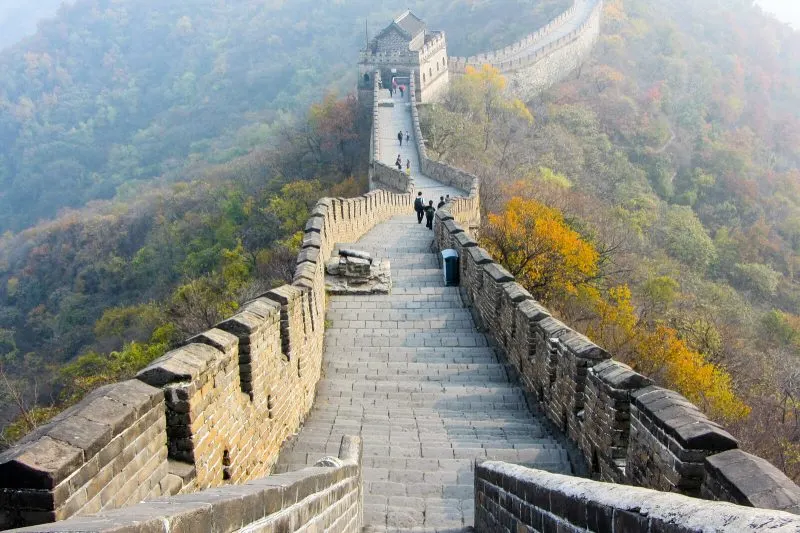 I hope you have enjoyed this article about the Ultimate 72 Hours in Beijing Itinerary of Wonders. Don't forget to subscribe in order to get more awesome updates and tips straight to your e-mail!
Have you ever been to Beijing? Would you like to? What are some of your best things to do and see in Beijing? Share your thoughts and let me know what you think!
Until next time, my friends!
Claire is a British travel blogger on a mission to get to the heart of places by overland adventures. She writes about eco-travel and travelling with purpose, by slow travelling and adventuring overland, on her blog Claire's Footsteps. She's spent lots of time in the UK, Guatemala and China and she is currently road tripping through Australia. Keep updated with her adventures over on her blog, Facebook and Instagram.