Is Angkor Wat all there is to Siem Reap? Tired of Temples? These alternative things to do and see in Siem Reap are definitely going to open your eyes!!! Who's ready for adventure?
Are you tired of temples and looking for some alternative things to do in Siem Reap? You see, Angkor Wat is the biggest archeological complex in the world and a place that you need to visit at least once in your life (read my Angkor Wat Travel Guide here).
It is also a very overwhelming destination and many travelers find themselves in the need for a break after seeing so many awesome temples in a row.
Luckily for you, here's a list of some alternative things to do in Siem Reap that have nothing to do with temples (pinky promise!!!). Enjoy my friends and feel free to write down your own suggestions!
Note: You do not need to have a valid Angkor Wat pass for any of these alternative things to do in Siem Reap even though some of them take place in the proximity of the archeological ruins.
The 4 Best Alternative Things to Do and See in Siem Reap
Vespa Countryside Life and After Dark Foodie Tour
Riding a Vespa in the countryside of Hoi An, Vietnam was one of my favorite experiences so when given the opportunity I decided to try out the same in Siem Reap.
The experience was out of this world! Exploring the dusty yet charming countryside on the back of a Vespa (check out some of the best dirt bike riding apparel here) was an eye opening experience featuring the real Siem Reap that many travelers never had the chance of knowing.
PS. the Vespa Countryside Life Tour will give you a traditional scarf as a present so you can protect yourself from the dust so worry not my friends!
Some of the highlights include learning how to make sugar palm juice, being #blessed by a Buddhist monk, getting to know local families with their adorable Cambobabies and yes, being amongst the first foreigners to explore an ancient temple that is currently being restored.
Talk about a real Tomb Raider moment, uh? To make things even more spicier, you can also embark on the After Dark Foodie Tour if you're bold enough to try out some of the best that Cambodia has to offer in the company of culinary experts.
Fancy a fried Scorpion my friends? I promise it won't sting you!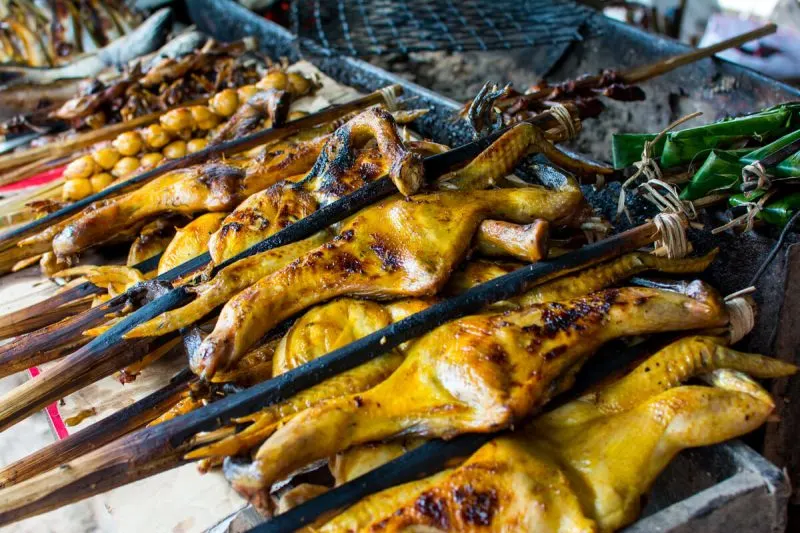 Flight of the Gibbon Zip-lining in Siem Reap
The jungle that surrounds Angkor Wat Is the perfect place to unleash your inner Tarzan spirit and jump from lane to lane as you shout until your lungs are empty.
Alternatively, you can always zip-line with the safety and protection of the experts at Flight of the Gibbon.
Similar to its branches in Thailand, the Flight of the Gibbon Experience consists in a system of zip-lines that will test your bravery and physical condition.
With a free pick up from your hotel/hostel in Siem Reap and lunch included in the price, this is the perfect option for those suffering from Templedom (that is, boredom caused by visiting way too many temples in a short period of time).
Are you ready to fly like a gibbon and feel the adrenaline rush?
You can even attach your GoPro to the helmet or the harness without affecting the zip-line safety system!
The Phare Circus, a Cambodian Cultural Experience
When I told my friends that I was going to a Cambodian Circus, I could feel their gaze of terror and disappointment. "Really, Raphael? Don't you know anything about animal abuse?"
And yes, I totally see where they're coming from but guess what? The Phare Circus has no animals. At all.
What they do have is young Cambodian men and woman who perform acrobatic stunts in a narrative that represents a traditional folk tale of the rich Cambodian culture.
Each month the story changes so you can be sure that there's always going to be a new surprise waiting for you at the Phare Circus.
Be sure to buy your tickets in advance since some performances tend to sell out at least one week before the show. The Phare Circus performs every night at 20:00 with ticket prices ranging from 18 to 35 USD depending on the seating.
Also, if you're visiting Battambang, feel free to check out the sister of Siem Reap's Phare Circus for a double show of wonders!
A Day Trip to Battambang
Located some 3 hours away from Siem Reap by bus, it is here in Battambang where you can experience the real non-touristy side of Cambodia while still enjoying some interesting cultural sights that are part of the country's rich history.
Other than the Killing Fields located near the capital Phnom Penh, the Killing Cave of Battambang is one of the saddest places to visit in order to learn more about an important aspect of Cambodia's history: the Khmer Rouge.
Be prepared to get angry. Be prepared to get sad. Be prepared to emphasize with what Cambodians have to endure and live with every day of their lives…
If you only have one day in Battambang, I really recommend you to hire a private driver and have him take you to the old train tracks (pictured above) as well as to the countryside area in which the Killing Cave is located.
On the way you will experience a glimpse to the real life of Cambodia outside of the capital, the idyllic beach towns/islands and the touristy Siem Reap.
Quite an eye opener, isn't it? Don't forget to enjoy the sunset parade of bats that emerge from the cave located at the bottom of the rock and get ready for the return trip (alternatively, just stay one night in Battambang, it's worth it!).
Where to stay in Siem Reap, Cambodia
The best accommodation in Siem Reap is often found a few minutes outside of the touristy Pub Street and Night Market and yes, you should totally try to find an accommodation with a pool.
Trust me, you'll need it after hours of exploring the Angkor temples!!! Some of my recommendations for Siem Reap include: Viroth's Hotel, The Living Quarters Hostel 543, Resort The Privilege Floor and Hostel Funky Flashpacker.
You can make a booking for this and more properties via our Booking.com Affiliate Link of Wonders!
Same price for you and a small pocket money commission for this website of yours.
Sweet deal, uh?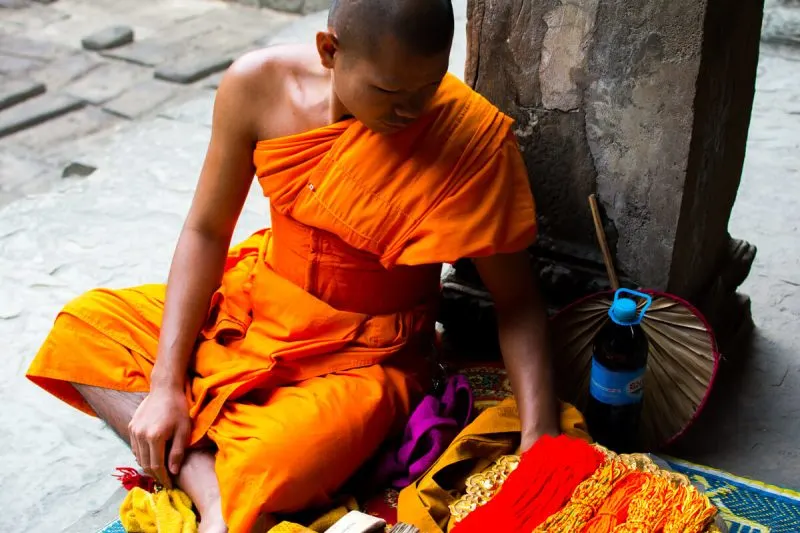 I hope you have enjoyed this article about what to do and see in Siem Reap. Don't forget to subscribe in order to get more awesome updates and tips straight to your e-mail!
Have you ever been to Siem Reap? Would you like to? What were some of your favorite activities? Share your thoughts and let me know what you think!
Until next time, my friends!