Exploring Costa Rica's national parks is like being in the middle of a Pokemon game. You never know what wildlife you might find and you certainly don't know what wildlife might find you.
Two weeks ago I had to pleasure of visiting the Manuel Antonio National Park in Costa Rica and well, let me say you that the whole experience was unbelievable. For both the right and the wrong reasons.
Here's the some of the best Do's and Don'ts of Costa Rica's National Parks. Enjoy!
Don't #1: Assume that the wildlife is there for your entertainment
People visit National Parks believing they are in a Zoo and start to behave irresponsible against the animals without realising that this is actually their own home. No, doing monkey and bird sounds (or even worse, using recordings for the real deal) is definitely NOT cool since you're actually upsetting the fragile natural balance of the area.
Yes, I know that you want to see that sloth move but imitating the sound of a hawk in order to scare him is cruel and morally wrong. Bird sounds are even more worrisome since you'll be affecting their mating cycles and there's a chance you might contribute to the extinction of a species.
Common sense should always prevail.
Do #1: Bring a good lens…or hire a telescope guide.
This was, hands down, my biggest mistake when visiting the Manuel Antonio Park. You see, my camera had died out weeks ago after falling at the Lake Atitlan so I had to rely on my GoPro and my iPhone to take some great photos. The results were…let's just say not up to the standard of my previous travel photography.
Luckily, there are guides that you can rent for 20 USD per hour and they'll use their telescope to show you all of the amazing wildlife that is far above in the threes. Yes, you can even take a photo of the telescope's LCD screen with your phone camera.
I wish I had thought of that before…
Don't #2: Try to feed the animals
For all that is sacred, please do not give a Big Mac to the White-Face monkeys. I was in shock when I saw a family of four American fannypackers (copyright pending!) doing that at the Manuel Antonio park. The saddest part is that the kids were constantly laughing and taking photos of the monkey!
Look, I get it. Animals are cute and feeding them might seem like an innocent gesture but remember that they are not pets, these are wild animals that are used to hunt for their own food. The moment you upset that balance is the moment that the complete eco-system will start to crumble!
Can you imagine what would have happened in the Lion King if instead of hunting hyenas, the lions just shopped at MacDonald's?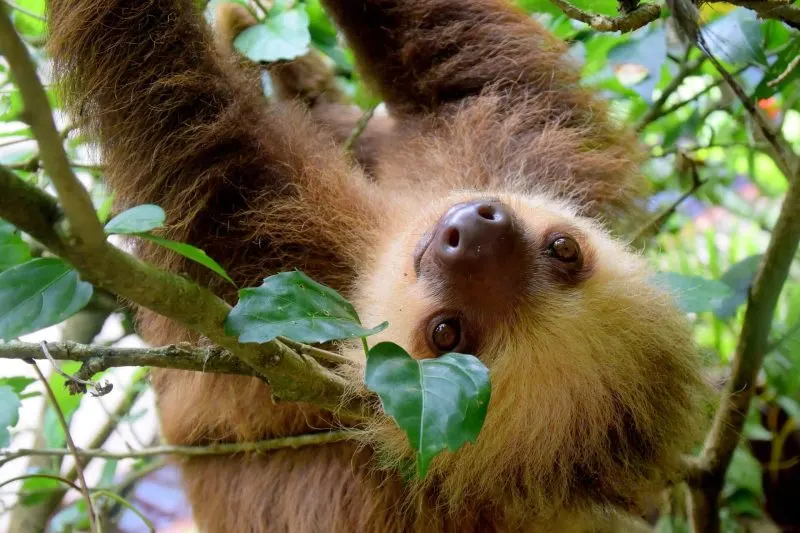 Do #2: Enjoy the off-beaten tracks
The main track of Manuel Antonio National Park is fairly small since you can go and come back in less than one hour and a half. However, the real beauty lies in the far-away tracks that you can enjoy you without the noise of hundreds of visitors. Do you want to know who loves silence also? Mammals.
While you'll find tons of white-faced monkeys in the main track, if you want to see ant-eaters, sloths, raccoons and capybaras, the off the beaten tracks are your best choice by far!
Don't #3: Eat/Drink out
As Costa Rica's second most popular attraction (number 1 is the Arenal area), Manuel Antonio is extremely expensive. The cheapest meal will set you back at least 6 USD (in the rest of the country you can expect to pay half of that). My best choice? Shop for fruits and try to eat as much at the hotel/hostels buffets.
If you want to drink, the best option is to buy cheap rum and then have a drinking game at your hotel/hostel with your friends and THEN go to the bars.
Alcohol and food is certainly the number one expense is Costa Rica by far!
Do #3: Find a hotel/hostel with a pool
The heat in the Pacific regions of Costa Rica is unbearable so you'll definitely have to invest a little dime in finding accommodation with a pool for refreshing after a long day of exploring. There are three main areas for lodging:
Quepos, the small town where the bus terminal is located; Manuel Antonio, the main park with the beach and the souvenirs; The Cerro, an elevation that connects Quepos and Manuel Antonio and where the luxury hotels and cheap budget hostels are located.
The sunset views are amazing from this area!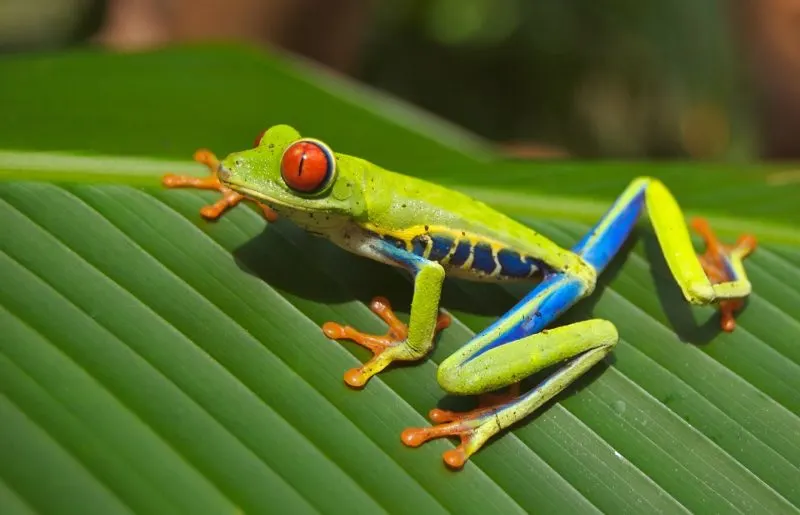 How to reach Manuel Antonio National Park
Visiting the Manual Antonio National Park is one of the best things to do in Costa Rica, however, getting there after dark is extremely tricky if not downright impossible.
You see, most backpackers will arrive to Costa Rica coming from Nicaragua via Tica Bus and so they will end up arriving to San Jose late at night, being stuck there since there's no such thing as inter-city night buses in Costa Rica.
Buses torwards Manuel Antonio depart frequently from San Jose, Jacó and Punta Arenas. If you want to arrive to Manuel Antonio on your first day in Costa Rica, you have to get off at Barrancas (between Libera and San Jose), take a bus to Punta Arenas and from there take the bus to Manuel Antonio (last departure 16:30). The last departure from San Jose is at 18:00.
Be aware that departure times AND departure terminals change constantly in Costa Rica so your best choice is to always ask the hotel/hostel staff. After all, you want to enjoy every moment of your Costa Rica Family Vacations, right?
Where to stay in Manuel Antonio National Park
There's quite a few budget hostels in Manuel Antonio but to me, this is one of the few places where you should definitely consider splurging some money in order to get the best out of your stay. I was hosted at the Mariposa Hotel and well, let me tell you that it is definitely one of the hotels that I miss the most.
I don't know if it was the infinity sunset pool, the incredible sunrise view from the balcony or the buffet with unlimited bacon (alright, it was probably the bacon) but this is one of the best hotels I've ever set foot on!
You can make a booking for this and more properties via our Booking.com Affiliate Link of Wonders!
Same price for you and a small pocket money commission for this website of yours.
Sweet deal, uh?
Have you ever visited Costa Rica? Would you like to? Share your thoughts and let me know what you think!