"Aye there, my good lad. Are you ready for a story that will make you glad?
This is the tale of Hogmanay, the Scottish Festival of New Year's Day.
Let this party begin as we put on our kilts.
Let the bagpipes be heard since we came here to stay.
This is the tale of Hogmanay, go and pop that Chardonnay!"
Edinburgh's Hogmanay: An epic tale of Vikings, Fireworks and Kilts
"Our story begins in Edinburgh, land where legends are born.
It's a special place to drink beer and maybe plant some corn.
But my friend beware, for in Edinburgh Vikings roam.
They smell of old wear and in their mouths there's foam."
"The Vikings carried torches, of that I am sure.
They screamed and they shouted, they knew how to endure.
At the end of the march, the sky was on fire.
Shades of white and blue symbolized desire.
It was the 30th of December and Hogmanay began.
With the torchlight procession and fireworks of man."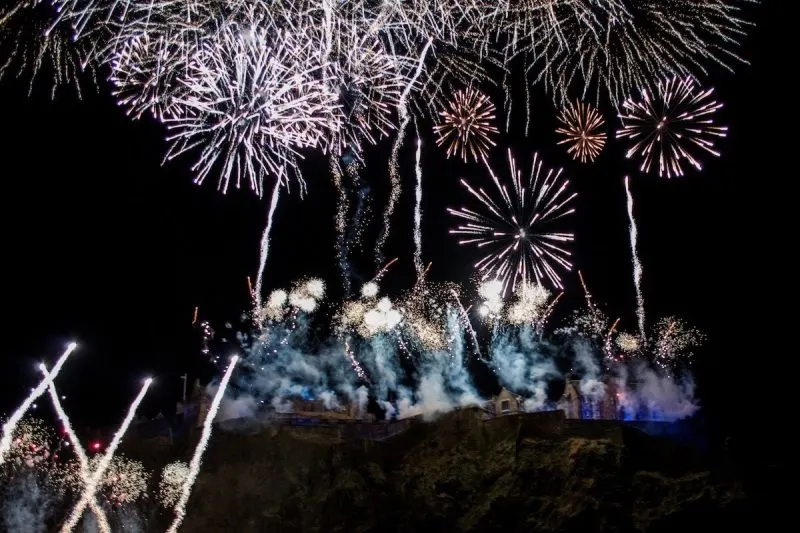 "Whisky is the water of life and its taste it's quite rife.
They say it's best enjoyed without your dear wife.
A few bottles we drank as the sun said goodbye.
2015 was upon us, time sure knows how to fly."
"It was the night of the 31th and the countdown had started.
I was dancing in my kilt when my heart just halted.
The wind blew my garment as the crowd kept on watching.
"He's a true Scotman", the ladies kept shouting…
There are many things that happened in that cold December night.
But I shall not forget Hogmanay with all of my great might.
Long live Scotland, long live the Kilts…
Next time I'm there, I'm wearing some stilts."
-An ode to Hogmanay, Raphael Alexander Zoren
Practical information about Edinburgh and Hogmanay
This is it folks, hope you had enjoyed my prose narrative for Edinburgh's Hogmanay, the craziest festival for New Year's Eve in Europe and the World.
Edinburgh's Hogmanay takes place every year from the 30th of December to the 1st of January and it is a series of events that lead up to the fireworks at the midnight of the 31st.
Of course, the fun doesn't ends there since the 1st of January you have many activities such as the Loony Dook (basically, taking a cold dip in the river Forth to celebrate that you survived last year) and Scots Lands (cultural events around Edinburgh to showcase the Scottish heritage such as the Ceilidh Dances).
Would you like to attend Hogmanay this year? I sure you hope you do, it's totally RAD! You'll love it, yo!