An article about the best things to do and see in Langkawi including the best beaches, the best viewpoints, and more.
Langkawi is one of South East Asia's most underrated destinations. Sure, the island hopping doesn't compare to the one of El Nido and its beaches hold no candle to Port Barton's white sand beaches but there's something very special about Langkawi that makes it an amazing destination of wonders.
Conveniently located between Georgetown, Penang in Malaysia and Koh Lipe in Thailand, Langkawi is the perfect choice for going from one country to the next one via boat my friends.
Ready to explore the Best 5 Unmissable Things to Do and See in Langkawi, Malaysia? Here we go!!!
The 5 Best Things to Do and See in Langkawi
Visit the World's Largest 3D Interactive Museum
The most essential of the things to do and see in Langkawi is to take a Grab(Asia's answer to Uber) to the Cable Car Station located some 20KM away from the downtown area where all the hostels and hotels are.
The most basic ticket to the Cable Car includes entrance to Sky Dome (meh), Sky Rex (double meh), and the 3D Art Langkawi Museum where you can play tourist and take photos in front of very detailed 3D artworks. I mean, who doesn't want to be a little mermaid???
Price: 55 RM.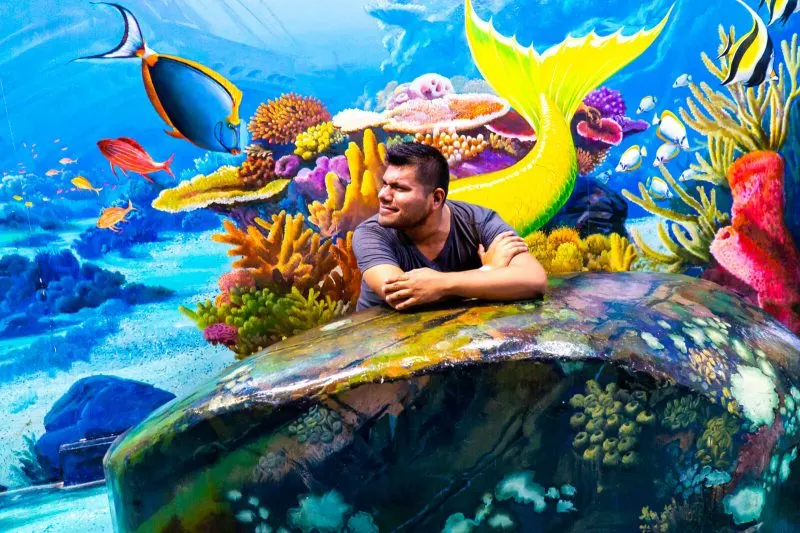 Go Up the Cable Car and Walk the Sky Bridge
The main attraction of the combined Cable Car Ticket is obviously the cable car ride that will take you to the skies and mountains above Langkawi from where you can get a 360 degree view of the entire island of wonders.
Optionally, you can pay an extra 5 RM to walk the Sky Bridge, a 125 meter bridge (with glass floor sections!) that hangs 100 meters above ground. Not for the faint of heart my friends!!!
Price: 55 RM + 5 RM for Sky Bridge.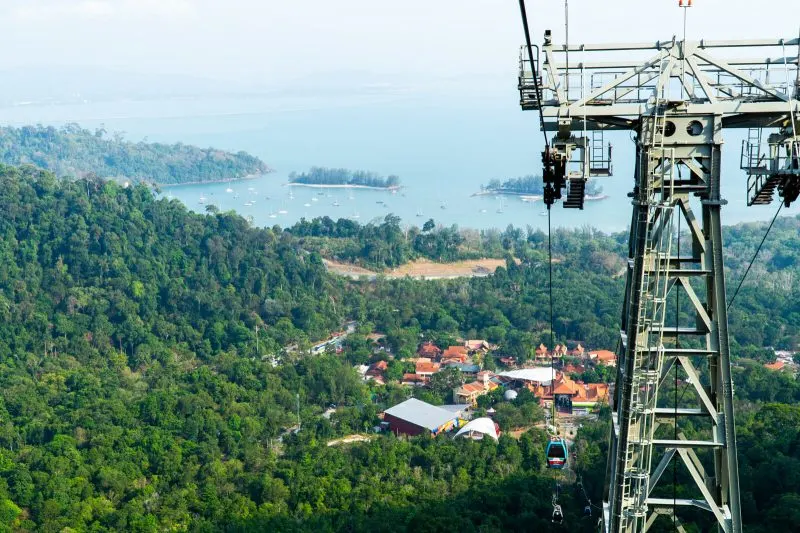 Party Like Crazy with the Cheap Alcohol Prices of Langkawi
Langkawi is where the party is at in Malaysia and the reason couldn't be simpler: because of its status as a duty free island, alcohol prices are extremely cheap when compared to the rest of the otherwise conservative country.
In fact, it is not uncommon to see backpackers buying bottles and bottles for their upcoming Malaysian travels. If you're looking for a proper night club however, look no further than the Marrakesh Club, one of the few clubs in Langkawi with a dance floor and a DJ my wonder friends!
Price: 20-50 RM per person. Sometimes free of charge.
Go Parasailing and Watch the Sunset at the Beach
Most hostels and hotels in Langkawi are located in the West side of the island making them perfect for watching unforgettable sunsets of wonders all around making it one of my favorite things to do and see in Langkawi.
Want to add an extra adrenaline rush to your sunset, how about parasailing at Pantai Cenang beach? This is probably the cheapest parasailing price you'll find anywhere in Malaysia so be sure to give it a go my friends!
Price: 50 RM.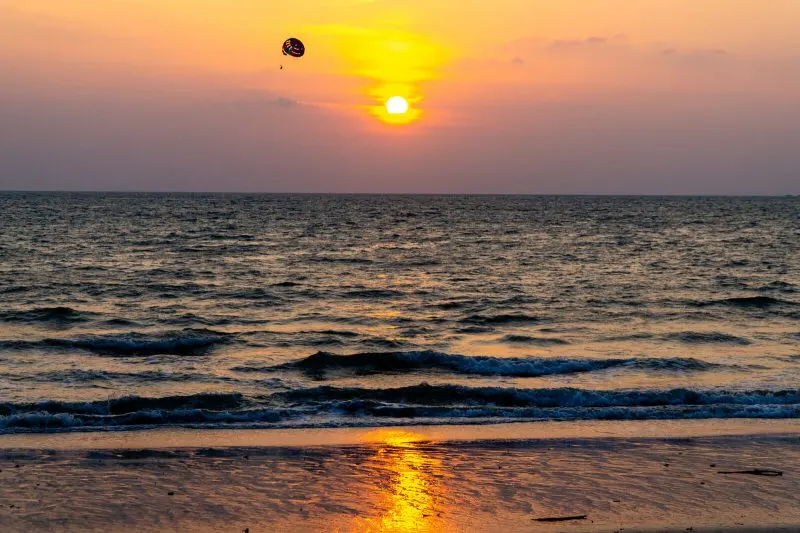 Cultural Dance Show and Dinner at Aseania Resort Langkawi
Every Monday, Wednesday, Friday and Saturday, from 19:00 to 22:30 you can enjoy a buffet dinner of traditional Malaysian food at the pool restaurant of the Aseania Resort while you experience a beautiful cultural dance show showcasing Malaysia's history.
From the Indian, Chinese and Malay influences to the tribes of Borneo, this show is your quintessential introduction to Malaysia's rich heritage. Plus, did I mention how tasty the food is? Unmissable my wonder friends!
Price: 85 RM.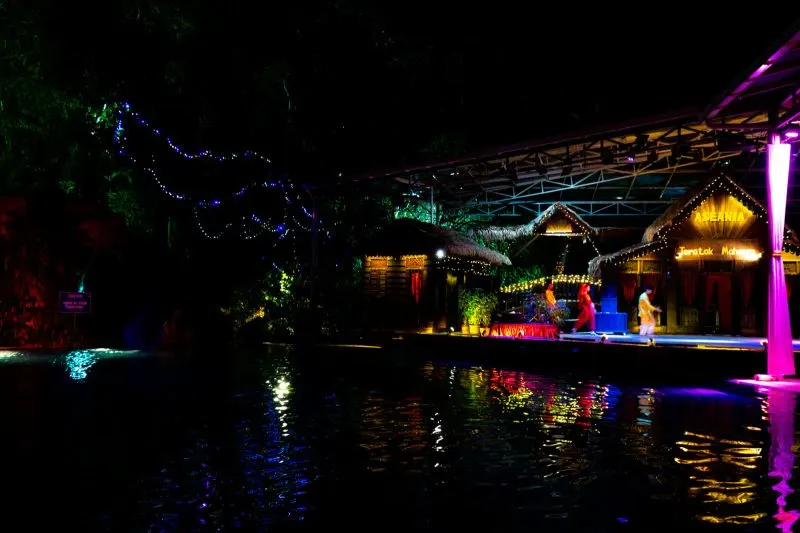 How to Get to Langkawi from Georgetown, Penang
From Georgetown, the easiest and cheapest way to reach Langkawi is to take the ferry from Georgetown for 55 RM. The ferry leaves at 8:30 and 14:00 daily from Georgetown with Langkawi departures at 10:30 and 15:00.
Time is approximately 3 hours.
If you want to travel to/from Koh Lipe, there's 2 daily departures from November 1 to May 31 with a fare of 118 RM. The ferry leaves Langkawi at 09:00 and 14:00 and it leaves Koh Lipe at 11:30 and 16:30.
Time is approximately 1 hour 30 minutes.
For those traveling in the off season (June-October), your best option to reach Koh Lipe is to take the ferry to Satun and from there take another ferry to Koh Lipe. Price is 35 RM with departures from Langkawi at 09:30 and 17:15.
Time is approximately 1 hour 15 minutes.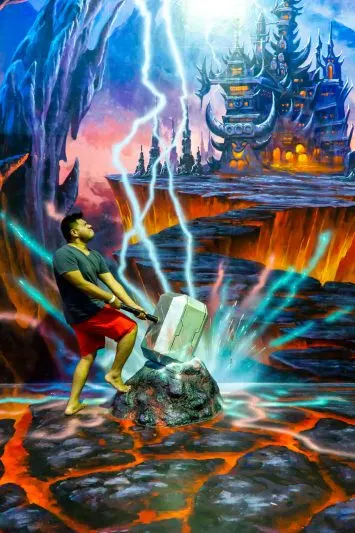 Where to Stay in Langkawi, Malaysia
During my most recent stay, April 2019, I was hosted to stay at the Aseania Resort Langkawi, a beautiful all-inclusive property located just 5 minutes away from the beach on foot.
The resort has multiple restaurants and activities such as the Cultural Dance Show detailed above so definitely consider staying here during your next visit to Langkawi. The best part? It has the largest swimming pool in all of Langkawi, how cool is that?
You can make a booking for this and more properties via our Booking.com Affiliate Link of Wonders! Same price for you and a small pocket money commission for this website of yours.
Sweet deal, uh?
I hope you have enjoyed this article about the Best Things to Do and See in Langkawi, Malaysia. Don't forget to subscribe in order to get more awesome updates and tips straight to your e-mail!
Have you ever visited Langkawi, Malaysia? Would you like to? What are some of your favorite things to do and see in Langkawi, Malaysia? Share your thoughts and let me know what you think!
Until next time, my friends!