We've all been there. As soon as you arrive to a new city, pushy tour salesmen begin to approach you and try to convince you to take an organized tour with them (and a bunch of strangers) to explore the city/museum/ruins/castle arguing that it's the best and most economical way of exploring said places.
Of course, a well-seasoned traveler is quick to brush aside those "deals" and decide to explore everything on his own and yet…after 26 months of traveling, I have learned that sometimes, just sometimes, organized tours are definitely worth it and here's why:
They allow you to see places that you wouldn't normally be aware of
One of my best experiences of the "Mexican Independence Route" tour taken at Guanajuato was the chance of seeing how five women of a little town called Santa Rosa improved their economy by grouping their resources together and taking the initiative of making jam and selling it in bulk to a very famous Mexican chain of restaurants.
Also, we were able to visit the grave of one of Mexico's greatest Mariachis at a graveyard located out-of-town. If I had decided to take a regular bus from Guanajuato to Dolores, I would have missed seeing this unique attractions.
You hear about the sights from the point of view of a local
Sure, I always read Wikipedia to know more about the sights I will visit and yet, hearing them from a local its a totally new experience.
Even when it leads to awkward moments such as the time at Vietnam's "Hilton" Hotel (which is in fact, a former prison) where a local Vietnamese guide ranted for 20 minutes to a group of Americans about how their country destroyed his! I couldn't help but eavesdrop and look at their shocked reactions!
It saves you the hassle of having to negotiate prices
This is specially true at places such as the Giza Pyramids of Egypt, I decided to go there by myself and got targeted at the entrance where a couple of Egyptians chased me and begged me to ride their camel for "whatever you want to pay afterwards". Suffice to say, they were scammers.
With an organized tour you don't have to worry about that. Except for the premium price of course, each guide has to make his commission after all!
Sometimes, organized tours are the ONLY way of visiting a place
When I was investigating for alternatives to explore the Colca Canyon at Peru and the Salar de Uyuni in Bolivia, I was shocked to find that there were no other alternatives other than taking an organized tour. The first one it's because it is very costly to go there and come back to Arequipa/Puno (and impractical because of your luggage) so the tour of going from Arequipa to the Colca Canyon and ending in Puno (near the Titicaca Lake) is the best option money and time-wise since you can leave your luggage at the tour bus.
And the Salar de Uyuni? Well, unless you want to rent an used-up Bolivian car and risk getting lost in the vastness of the salt desert, a tour is your only option.
You can actually meet other interesting people
This is true, specially in places like the ones mentioned in #4, where all travelers, from backpackers to luxury-travelers meet up since there is no other option available. I've met even some of my good online friends in organized tours, actually.
So hey, it's a money well-spent, specially because all of those funny unique photos taken at the Uyuni Salt Desert.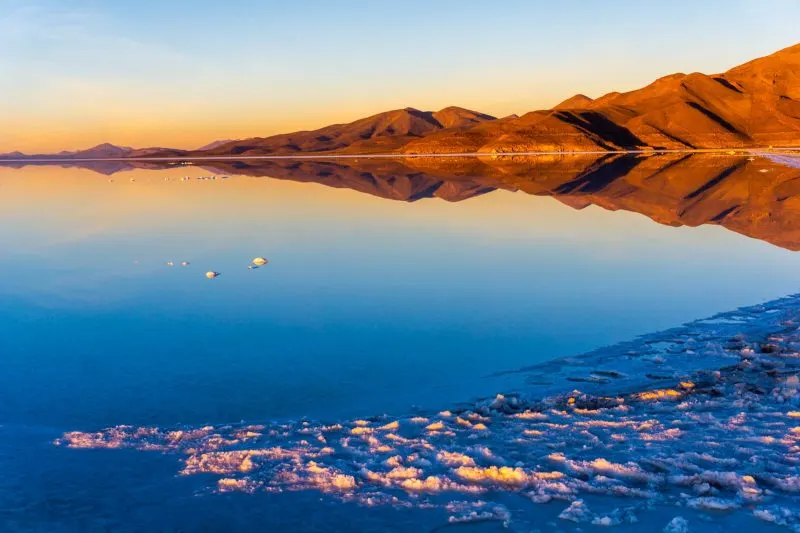 It wastes your time at over-priced souvenir shops.
Every single time a guide says "Now, we're going to have a demonstration of how the locals make textiles/candies/alcohol/jewelry/stone carvings/silver/whatever", I just roll my eyes by instinct. Extra points if the guide elaborates a complex history about how the owners of the craft shop at Agra are actually the descendants of the guy who did the decoration of the Taj Mahal or how the Papyrus workshop at Luxor is actually an interactive museum where you can buy the works of art.
The worst part? People actually fall for the trap and the guide will hate you forever if you decide to share your knowledge to warn them.
There is a pre-set itinerary and most of the time, it starts later than usual.
Most organized tours start around 9:00 to 10:00 am in order to ensure that everybody has enough time to have a breakfast and a shower. Sadly, it is not uncommon to wait up to 20 minutes for lazy people who couldn't be on time.
This annoyance increases at souvenir shops and restaurants since the guide has an incentive to keep you there while always limiting your time at the cultural attractions, where he receives no fee at all. And of course, there's no way the tour will leave without the late tourists. Sadly.
The danger of group thinking means that there's a chance you won't be able to see/do everything.
When the daily tour of Guanajuato's haunted houses and mines was coming to a close we were already behind schedule so the guide had the "amazing" idea of convincing us that the Mummies of Guanajuato Museum, the main attraction of the city by far was not worth it because only 60 of the 120 mummies were on display and the entrance fee was high (4 USD).
At this point I had more than enough and decided to rebel against the guide and convince my fellow tourists to vote yes and visit the museum. When we arrived the guide told us that we had only 20 minutes but, because it was already the last stop before taking us to our hotels, I told everyone inside to take our time. After all, the tour couldn't leave without us. We came out almost one hour later.
You will have to adapt to people who might not be as outdoorsy as you.
When I visited Machu Picchu I was very glad to see travelers of all ages enjoying the place. As usual, I eavesdropped to learn what the tour guide was saying (after all, it's a free world!) and I was saddened to hear that he put it to a vote to decide whether to climb Huayna Picchu or not.
Since the tour group consisted of senior citizens mostly, the young people got left out and the guide told them to either come back to the city or go on their own and arrange their own transportation back. Is it just me or some tour guides are extremely unethical?
Organized tours are less rewarding than individual solo travel.
This is actually a very controversial topic. In my opinion, you are less likely to encounter true amazing rewarding experiences with organized tours. It's not the same to explore Paris on foot and getting lost than to take the Tour Bus or a private car.
Organized tours do not test your abilities to adapt in the same way that solo traveling does, after all, there's nothing like sleeping on a train station during the cold European winter because you missed the last train and there were no hotels available. But hey, that's just my point of view, what's yours?
Have you ever taken organized tours? What are your good and bad experiences? Share your thoughts and let me know what you think!