Chefchaouen is without any doubt the best city in all of Morocco and a must-see stop in your itinerary. Here are 5 Wonderful Things to Do and See in Chefchaouen.
In the north of Morocco lies the city of Chefchaouen, the blue pearl of the country and my favorite destination so far in this new journey of mine. If you're a fan of the color blue, this city will definitely amaze all of your senses.
You see, all of the medina (old city) area of Chefchaouen is painted in many different shades of blue that serve as the backdrop of little town perched between the mountains of northern Morocco.
Want to know why this is my favorite place in Morocco? Come and join me!
Why Is Chefchaouen Blue?
The city of Chefchaouen (or simply Chaouen as the locals call it) was painted blue by the Jewish refugees of the 30's. The reason for this (besides the religious one) was to cool down the heat of the summer months and also as a mosquito repellent.
When sleeping in one of the many rooftop's hostels, it is very important to choose one that is painted blue since you don't want your stay to be ruined by mosquito bites!
The medina (old city) is fairly small and you can go from one end to the other in less than 20 minutes (even less if you go north to south since it's a trek down). While most people only stay one night in Chaouen before getting bored and going elsewhere, I spent 4 days relaxing and chilling out in this amazing city.
The reason why I love Chefchaouen so much?
It's the most peaceful Moroccan city I've ever visited so far. Other than the persistent kief (cannabis) salesmen, all Moroccan inhabitants of this town are friendly towards tourists and would never think of pulling the schemes that are common in Fez and Marrakech.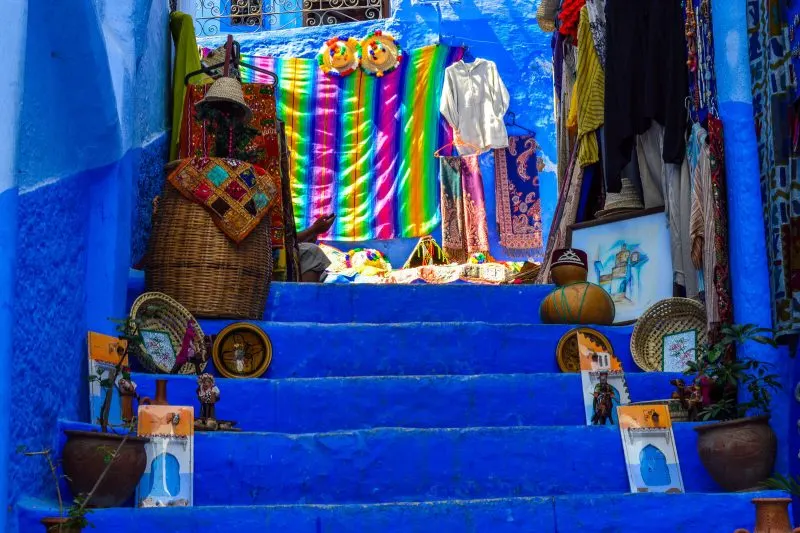 The 5 Best Things to Do and See in Chefchaouen
Get Lost in the Medina
The best way to explore every corner of Chefchaouen is to actually get lost in Chefchaouen. There's nothing like walking in circles for hours only to realize that you never left the center of the medina.
The fact that the streets are the same color doesn't really helps a lot to be honest! How cool is that?
Befriend the Locals
Contrary to Marrakech and Fez, the local people of Chefchaouen are friendly people without any evil intention in their hearts. If you ever get lost or are in the need of something, just ask a random local and he'll help you with a big smile on his face.
If you want to experience the real Moroccan hospitality Chefchaouen is the place to be.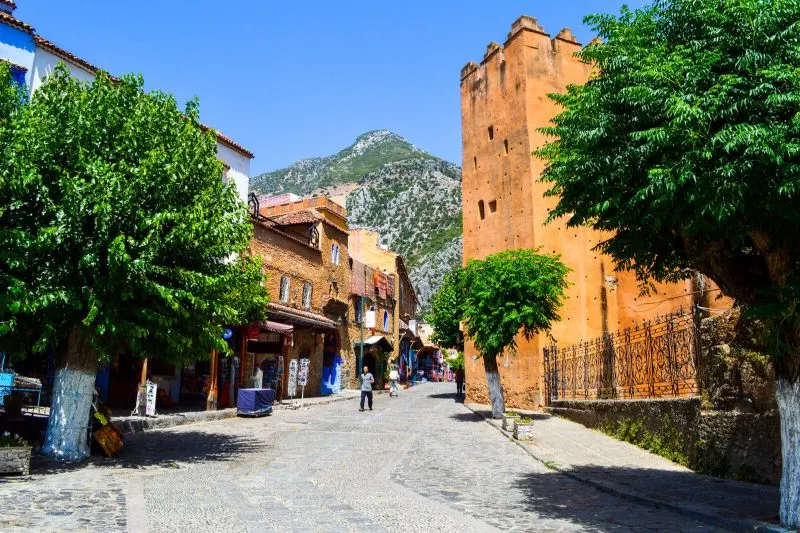 Go to the City Walls Outside the Medina
For one of the best panoramic views, go north of the medina and enjoy the view from outside the old fortifications that once protected the city from invaders. The best part? You'll find tons of goats, dogs and sheeps that you can actually befriend.
This is an extremely local spot so I would definitely recommend it for escaping the main parts of the medina.
Have Lunch at the Main Plaza
Options for food during Ramadan are kind of limited so your one and only choice will be to have lunch in one of the similar looking restaurants in the main plaza. Prices and quality are the same from one to the next one so at least pick one with a nice terrace view.
Also, you can enter the kasbah (castle) to get some nice views but it's definitely not worth the entrance fee (10DH) since you can get similar views from any hotel/hostel.
Enjoy the Waterfalls of Chefchaouen.
Be warned, these aren't real waterfalls such as the ones of Ouzoud. Instead, this is more like a basin where women wash clothes and carpets while the men play football soccer and take a dip in the water.
If you want to make some real loyal friends, try playing football with the Moroccan kids.
You'll be surprised to find out that they will not ask you for money.
Visit the Blue Graveyard
If you know me, you'll know that I'm a big fan of picturesque graveyards so when I was walking along the highway, you can understand my great joy at finding a bunch of blue tombs that overlook the old city. The fact that they were unmarked only increased my curiosity and fascination.
Who was worthy enough to be buried facing such amazing view? Sadly, it seems this is a secret lost to the sands of time now.
Enjoy a Sunset of Wonders
Last, but certainly not least, you can take the 20 minute hike from the waterfalls to the so-called Spanish Mosque to enjoy the sunset of this fascinating blue city. Sunset takes place roughly at 19:45 during the summer so you can actually hear the lovely sound of the mosques as the last shade of orange vanishes in the city of blue.
If you ever are in the need of finding a place that will inspire you to wonder about life itself, there's no other place as the blue city of Chefchaouen.
Trust me, it's hard not to fall in love with a place like this one.
How to Get to Chefchaouen from Marrakesh
The only way to reach Chefchaouen is by bus. There are many daily connections to and from Morocco's main tourist destinations such as Marrakech, Fez, Rabat and Tangier. Also, you can take a Tour to the Sahara Desert of Morocco from here.
You can either take the tourist bus company (CTM) or take the local ones in order to reach your destination, just remember to wake up early since most CTM buses leave Chefchaouen at 07:00.
In the end, I departed Chefchaouen with a big hole in my heart. This is the real Morocco.
This is the real place where you can stay forever and be sure that you are in a land of kindness, smiles and yes, excellent food.
Last but not least, don't forget to use our Booking.com Affiliate Link of Wonders for making hotel reservations.
Same price for you and a small pocket money commission for this website of yours.
Sweet deal, uh?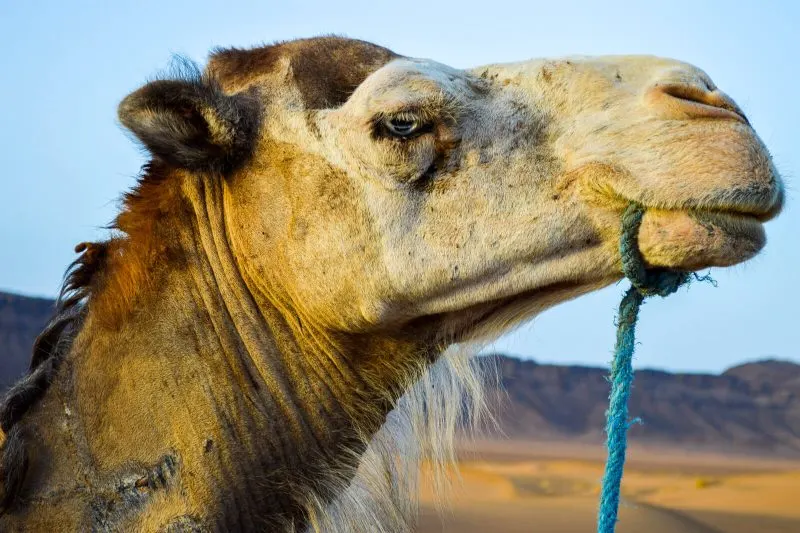 I hope you have enjoyed this article about things to do and see in Chefchaouen, Morocco. Don't forget to subscribe in order to get more awesome updates and tips straight to your e-mail!
Have you ever been to Chefchaouen? Would you like to? What other things to do and see in Chefchaouen do you recommend? Share your thoughts and let me know what you think!
Until next time, my wonder friends!