Interested in what happens when you put Travel Bloggers in a 11:30 am wine tasting in Thrace, Turkey? Read all about this and more here!
"What we are drinking is not just wine. What we are drinking are drops of Turkey's history. We are drinking the dreams, the hopes, the achievements of those who came before us. We are drinking the mosque, the sun and the sea. We are drinking life itself…" I proclaimed after our fifth glass of wine at 11:30am.
It is said that wine is to Turkey what potatoes are to Malta: a source of national pride that not many people outside of the country are aware of (have you watched the Malta's potatoes commercial? It's epic!).
Interested in knowing more about Thrace and the wine culture of Turkey?
Enjoy this article about the best things to do in Thrace (besides drinking wine) my wonder friends!!!
Wine in Turkey? Isn't Turkey a Muslim majority country?
And yes, even though Turkey is technically a Muslim majority country, it is estimated that at least 8 out of 10 Turks drink alcohol (after all, raki is the national drink of the country!!!) and it is in the Thrace region of Turkey where some of the best wine is produced.
Thrace? That name sounds familiar, isn't it? Well, Thrace was an ancient Kingdom and it is best known in popular culture for being the birthplace of Spartacus, the warrior turned slave turned gladiator who led one of the greatest slave revolts in Roman times.
And yes, of course I shouted "I AM SPARTACUS" from the highest tower of them all.
Located 3 hours away from Istanbul, close to the Greek border, the region of Thrace and its main city Edirne are the silent witness to the vast history of the country that we now know as Turkey.
Normally, Edirne wouldn't be on the map of any traveler to Istanbul but thanks to the World Tourism Forum, a few bloggers and I were invited to explore this wonderful unknown destination for a couple of days.
Sure, Edirne it's not as awesome as Istanbul (let's be honest, no city in the entire country can compare to Istanbul) and yet, there's this outwardly charm that makes it a must-see destination in your Journey to Turkey.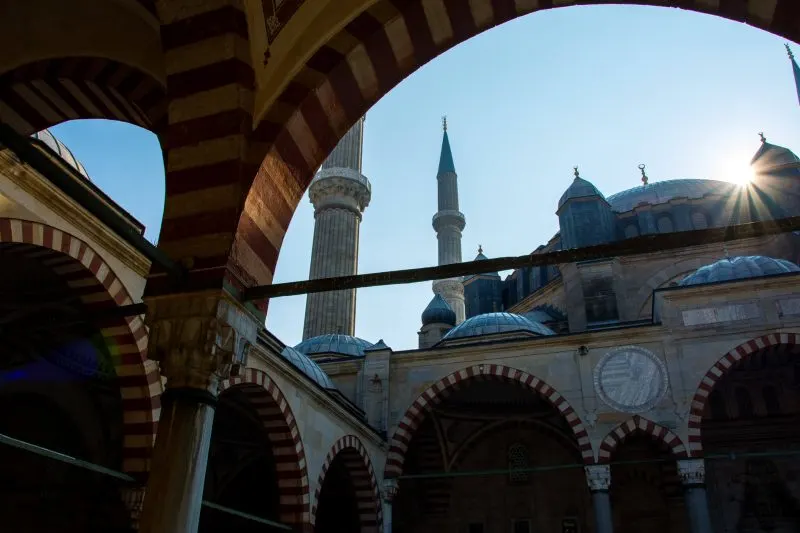 What to do and see in Edirne, main city of the Thrace region
I would be lying if I told you that Edirne is one of my favorites cities of Turkey but what I must admit is that before my trip to Edirne, I didn't know that it was possible to climb a mosque's minaret (those spiral towers) unless you were the professional prayer singer.
And yes, it was kind of a claustrophobic experience but the views from the top made it totally worth it!!!
The main mosque of Edirne, the Selimiye mosque was designed by the same dude who did the Suleymaniye mosque in Istanbul (my favorite one) so at times you might get a feeling of repetitiveness.
Nevertheless, the decoration of the dome's interior is a wonder by itself!!!
Other than the main mosque, our trip consisted of a visit to the biggest synagogue in Turkey as well as a museum of medicine and a popular shopping street with many interesting coffee shops where you could try a big variety of Turkish desserts.
We had a bloggers' lunch at the Tulipa Restaurant and as you can imagine, 75% of our time there consisted of taking photos of food.
The main dish, the most photogenic of the bunch, was a vertical bone surrounded by sliced cuts of meat: a true boner kebab if I had ever seen one.
Afterwards, we continued our journey to the Bakucha Vineyard Hotel where we would be staying for the night and where we would have a wine tasting session the next morning.
You can make a booking for this and more properties via our Booking.com Affiliate Link of Wonders!
Same price for you and a small pocket money commission for this website of yours.
Sweet deal, uh?
The 11:30 am wine tasting and why everything is better when you're surrounded by friends
As you can imagine, putting many Travel Bloggers in a room surrounded by wine was a very epic idea….
Our morning started by a visit to the vineyards and I would like to say that I wasn't the only one disappointed to find out that wine is no longer made by having people stepping barefoot on grapes since now it's all done my fancy machines.
Nevertheless, the very friendly owner educated us in the history of wine in the Thrace region after which we proceeded back to the hotel for our 11:30 am wine tasting of wonders.
Wine before lunch? Sure!!! Wine not?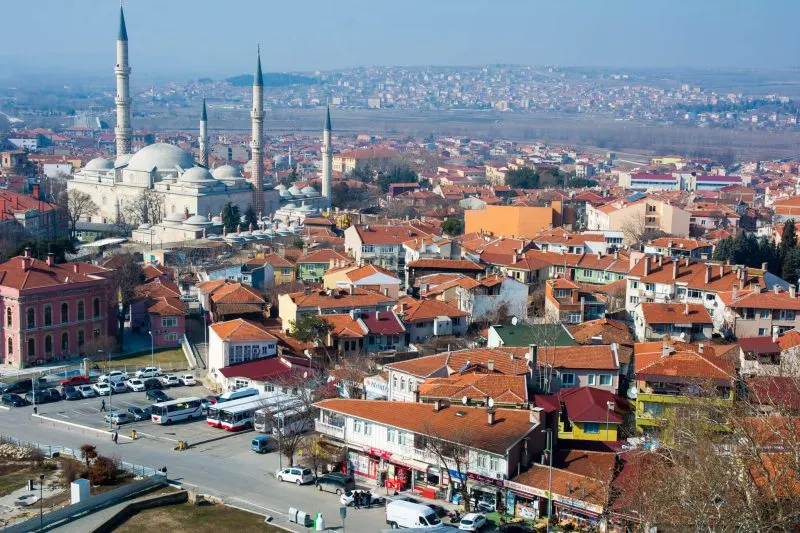 As some of you already know, I'm more of a favela boy who enjoys the simpler things in life so generally I get bored quite easily with things such as wine tasting and gourmet food.
Luckily, I was very blessed to be in the company of free souls like mine in this wine tasting and well, let's just say that what started as a group of Bloggers going on a Press Trip together ended up becoming a true Brotherhood of Wonders.
You see, the best work in the world is the one where you have the most fun and this trip is a true example of that.
Thanks to Travel Tom Tom, Coffee With a Slice of Life, The Travel Manuel, AdventureFaktory, Cheryl Howard, A Broken Backpack, My Travel Affairs, Kokla Dunyayi, The Travel Vlogger, Alex Cheban and of course, to Tugce from Gezimanya, for making this trip a very awesome one.
PS. I wasn't supposed to share this photo but I couldn't resist!!!!
I hope you have enjoyed this article about the wine region of Thrace in Turkey. Don't forget to subscribe in order to get more awesome updates and tips straight to your e-mail!
Have you ever tried Turkish wine? Would you like to? How was your experience like? Share your thoughts and let me know what you think!
Until next time, my friends!