The Xochimilco cannal with its colorful boats is one of the best day trips to take from Mexico City. Here's an article detailing how to visit Xochimilco without a tour. Enjoy my friends!
If you're visiting Mexico City (check out my Mexico City's Best Day Trips Article for more details), a Xochimilco day trip is definitely a good idea. Located one hour away from the city center, this beautiful area contains the last remnants of the canals that once surrounded the ancient city of Tenochtitlan.
Today, the canal is fairly small but you can still fully enjoy it by taking a ride in a Trajinera and enjoy the Mexican folklore that will soon delight your senses.
Wait, what? A Trajiwhat? A Trajinera is a wooden boat painted in colorful colors and that has a traditional Mexican name to honor a family member of the owner. Although in recent times, it is quite common to find Trajineras named after celebrities such as Beyoncé.
Shocking, uh? You can hire one for you and your friends or join a shared one to explore the canals. If you're on a Xochimilco day trip, hiring your own might seem the best idea since it's not that expensive.
Xochimilico Day Trip Without a Tour
A Xochimilco day trip is a very good way to be fully immersed in the fascinating Mexican culture and folklore. From Mariachis to souvenirs salesmen, there is definitely something for everyone's taste.
The best thing to do? Enjoy the music of Mariachis. At a price of 100 pesos (7 USD) per song this might sound very expensive but if you're in a big group, it's not a big deal.
Just sit back and enjoy this Mexican tradition. There's nothing like exploring the canal at the tune of "México Lindo y Querido".
Alternatively, you could just download traditional Mexican music to your iPhone and play it along the ride. Warning: Mariachis will hate you for it!
If you're in the mood for horror stories, ask your boat captain to tell you the story of the Island of the Dolls (La Isla de las Muñecas).
Who said that your Xochimilco day trip had to be expensive? Goin to Xochimilco without a tour sure is refreshing since you won't have a tour guide pressuring you into buying anything.
Yes, I could tell you all about right now but I really don't want to give you any nightmares tonight. Let's just say that the photos can literally speak for themselves. I literally couldn't sleep for days afterwards! I kid you not!
Similar to the ones found at Thailand, these floating vendors cook the food inside their small boats and approach you in case you signal them.
The Trajineras of Xochimilco: Restaurants, Bar and Transportation All in One
If you're hungry during your Xochimilco without a tour visit, how about eating from a floating restaurant?
I don't know if it was the hunger or the low price, but the Elotes (corn on the cob) of Xochimilco are definitely some of the best ones that can be found in all of Mexico! Of course, you can also bring your own food…and booze!
Last but certainly not least in your Xochimilco self made tour, you can visit the Invernadero (GreenHouse) of Xochimilco to see a vast array of pretty flowers, river turtles and, if you're lucky, the rare and endangered Mexican Axolotl (no photos here, sorry), one of the weirdest salamanders in the world!
Can you believe that some people eat this ugly guy as an aphrodisiac?
How to Get to Xochimilco from Mexico City
The average Xochimilco day trip involves a tourist agency overcharging you (100 USD ? No way, José!) and wasting at least four hours of your time in the traffic of Mexico City.
My best advice? Ditch them in order to visit Xochimilco without a tour and take the subway (Metro) up to the Tasqueña station (end of the blue line) and from there take the light train all the way to the last stop.
It shouldn't take you more than one hour and you'll end up spending only 10 pesos (less than 1 USD in total) in transportation. Just be on the watch for pickpockets and you'll be totally fine.
The Mexico City metro ain't scary at all!
Once you're in Xochimilco, you can take a cheap taxi to the main Embarcadero or walk 10 minutes to reach the nearest one. Official prices are the same but there's a very common scam taking place in the Embarcadero that is near the exit of the light train:
A young boy in a bicycle will offer to escort you to the Embarcadero, claiming that you don't have to pay him since he works on commission (this is true).
However, he will lead you to an alternative entrance in order to stop you from taking a look at the board with the official prices. His friend , the boat captain, will then try to overcharge you for a Trajinera ride and split the illegal extra profit between him and the young boy.
Just quote the official prices and if he's still pushing it, walk away until you find the official board. As of 2018, the hourly price is 350 pesos per Trajinera, regardless of the number of persons boarding it.
When I pointed it out, the boat captain became so frustrated! But of course, at the end of the ride he still had the nerve to ask for a tip! You know what I did? I gave him 50 cents of a peso. Yes, let that sink in for a moment.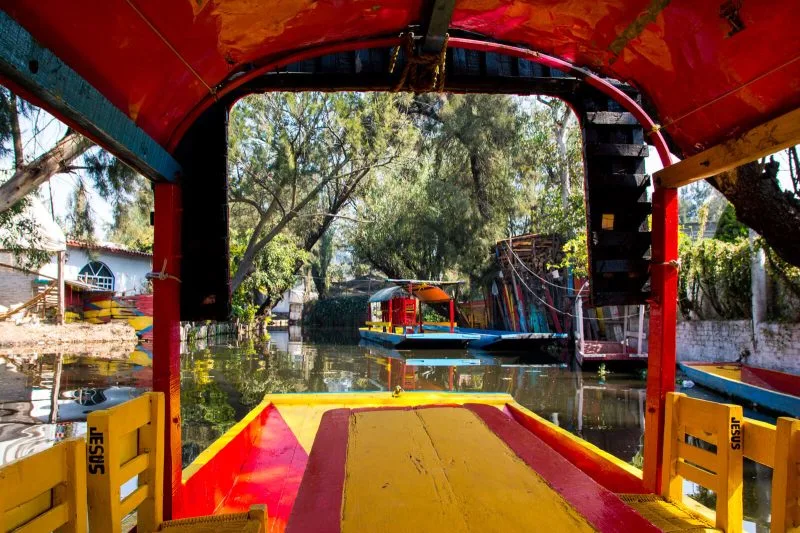 Where to stay in Mexico City
To say that Mexico City is HUGE would be an understatement and for sight seeing purposes, your best bet is to find an hotel that is near a metro station in order to avoid being stuck in traffic for hours.
Luckily, there are many properties that are not only convenient but also very luxury such as the Holiday Inn Mexico Buenavista, a beautiful property with a gym and a heated swimming pool located just 5 minutes away on foot from the Buenavista Metro.
You can make a booking for this and more properties via our Booking.com Affiliate Link of Wonders! Same price for you and a small pocket money commission for this website of yours. Sweet deal, uh?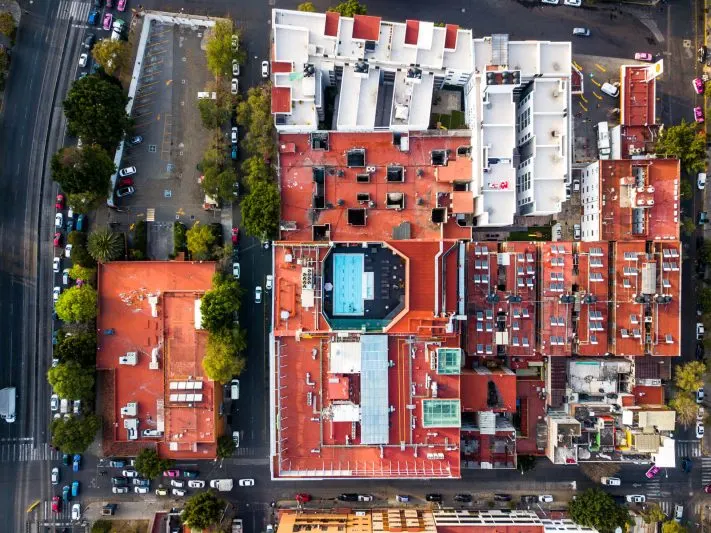 I hope you have enjoyed this article about the best things to do in Xochimilco. Don't forget to subscribe in order to get more awesome updates and tips straight to your e-mail!
Have you ever visited Xochimilco without a tour? Would you like to? Share your thoughts and let me know what you think?
Until next time, my friends!!!