Looking to get a bespoke suit in South East Asia? Here are some tips to avoid scams and to find the best tailor in Hoi An my friends!
Want to know how to find the best tailor in Hoi An, Vietnam, and get a bespoke suit without getting scammed?
If you're a gentleman of the world, you probably know that having a bespoke suit jacket is a must in every gent's wardrobe even if they only get to wear it once every year like me.
However, finding the right person for the job might be a difficult task because of all the scam artists that plague this part of the world but don't worry, The Man of Wonders is here to help you to find the best tailor in Hoi An.
Read all about it here in this exposé about the tailoring industry of South East Asia my friends!
The tailor industry of South East Asia: What to expect and what to avoid
Having a bespoke suit made in most parts of the world is extremely expensive (prices start at 1000 USD and keep going up) and that's why finding a good tailor in South East Asia is starting to become a very popular alternative for all travelers.
The reason why prices are lower have nothing to do with the quality of the work but rather with the low cost of living (and therefore wages) of South East Asia.
However, you should always be on the lookout for shady tailors that will try to scam you by presenting you with low-quality fabrics or worse.
That being said, you should totally leave your prejudices at home and understand that just because something is "Made in Thailand/Vietnam/Cambodia" it doesn't automatically means that it's a low quality product since there are tons of professional tailors in every single country of the world although the number of shady tailors is greater.
Shady tailors have become quite good in their craft of scamming that if you search online you will find tons of horror stories about tailors planting "seeds" in hotel receptionists and friendly foreign strangers in cities such as Hoi An and Chiang Mai with the purpose of recommend you a tailor after chit-chatting with you for a couple of minutes.
Eventually, you'll end up hearing the same tailor's name popping up from more and you'll get the impression that he's totally legit. Trust me, he won't be. You'll end up overpaying for a product that simply won't be worth your time nor money.
You can read all about this tailor scam here.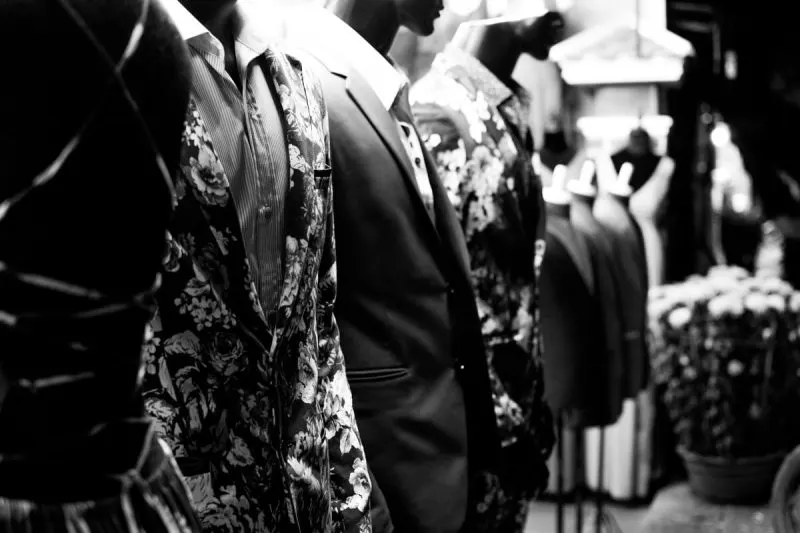 How to find the best tailor in Hoi An, Vietnam
The Vietnamese town of Hoi An (read all about the charming countryside of Hoi An here) is known for its more than 700 tailors that offer their services to travelers and locals alike.
However, only a dozen or so of these tailors are legit in the sense that they produce their clothing In-House so finding the best tailor in Hoi An can be a very difficult task.
To make matters worse, some tailor shops will actually outsource your order and therefore won't be able to provide you with enough fittings while the shadiest of them all will simply display a well-constructed suit with good quality canvas and promise the world…
However, once the customer makes a purchase, these shady tailors will get creative and use paper glue to construct the suit. Most of the time customers actually cannot tell so they'll leave for home thinking they look like George Clooney while in fact they're not even up to the standards of Rowan Atkinson.
How do these companies still remain afloat? you might be asking.
The answer is that they pay unethical companies to remove the negative reviews from Trip Advisor and then flood the tailor's business with fake positive reviews.
A sad world, isn't it?
Luckily, my faith in humanity was restored when I was approached by an ethical tailor company called Vanda Tailors whose owner contacted me and invited me over lunch to open my eyes to the many malpractices of the tailoring world of Vietnam and South East Asia in general.
"The bad ones are ruining the industry for us. Soon, people will avoid having a bespoke suit in Vietnam after all the many experiences with these shady tailors" he said.
After our lunch we proceeded to his shop where I got my measurements taken for 1 business shirt and 1 bespoke suit jacket. The best part of this was that Vanda Tailors do In-House tailoring and if you ask for it, they will invite you to see the entire process in which your bespoke suit is made.
And yes, I know what you're thinking "Raphael, why does a nomadic person like you needs a bespoke suit?" and well, the reason is mostly because every once in a while I think it's good to treat ourselves to a little bit of luxury in our lives and it never hurts to actually look the part.
Players gotta play, right?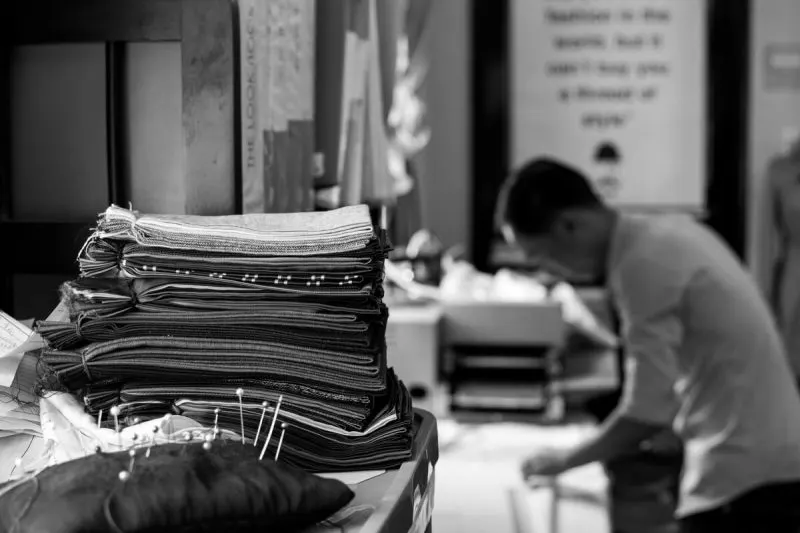 After two more fittings, my clothes were ready and I looked sharper than a Swiss knife. Truth be told, I had bespoke suits made in Mexico during my student years back when I was obsessed with the corporate world and the quality of them wasn't even remotely as high as the one I found in Vietnam.
Good quality, good prices and more importantly, good costumer service are only some of the reasons why I definitely recommend them as the best tailor in Hoi An. Whether you want a bespoke suit, a business shirt or a dress, I'm sure you'll find what you look for here.
Last but not least, don't forget to use our Booking.com Affiliate Link of Wonders for making hotel reservations.
Same price for you and a small pocket money commission for this website of yours.
Sweet deal, uh?
In this age, it is hard to compete ethical when your business rivals will do their best to get to the top using whichever means they can. The only way to stop them? Word of mouth my dear friends.
Support good companies with your money and your time because otherwise these companies will disappear and all that will be left are going to be the shady ones.
Who's ready to suit up my dear friends???
Disclaimer: This article was brought to you in collaboration with Vanda Tailors. All opinions are my own. You can find Vanda Tailors at 17 Huynh Ngoc Hue, Vietnam. Feel free to contact them by e-mail (vandatailors@gmail.com) or phone (+84 0984 488 811) to set up an appointment.