Traveling from El Nido to Coron on a multi-day island-hopping journey is one of my favorite experiences by far. Read all about it here!
El Nido and Coron are two of Palawan's most famous tourist attractions alongside the Puerto Princesa Underground River and one of the main struggles of most travelers is to find the best way to go from El Nido to Coron (and vice-versa).
While going by ferry (more on that later) is the fastest and cheapest option, there is a very fun and exciting alternative that few people know about: a multi-day sailing expedition from El Nido to Coron stopping in some of Palawan's best virgin islands.
Interested in knowing more about one of Palawan's best-kept secrets? Here's all you need to know before embarking on a sailing expedition from El Nido to Coron (and vice-versa) my friends!!!
El Nido to Coron Sailing Expedition
The main appeal of the El Nido to Coron sailing expedition is that you'll get to visit islands that are outside of the classic A, B, C, D tours of El Nido as well as outside of Coron's Ultimate Tour giving you a whole new experience that many people completely miss out.
The feeling of being literally the only group in the entire island is something that you will never ever get by doing the normal tours in either El Nido (read the best things to do and see in El Nido here) or Coron so that's always a win!!!
I mean, look at this photo, isn't this just plain wonderful?
Activities to Do From El Nido to Coron
While specific activities vary from boat to boat, you can certainly expect snorkeling, island hopping, beach bumming and yes, tons of unforgettable bonding moments to take place in all sailing expeditions tours from El Nido to Coron.
If your group is small enough, you can actually ask the captain or tour leader to focus on a specific activity catered to your taste. For example, everyone in my group preferred to snorkel instead of just laying on the beach so the tour leader was kind enough to tweak the itinerary a little bit.
You couldn't believe the amazing colors of the corals we saw under the colorful Philippine ocean!!!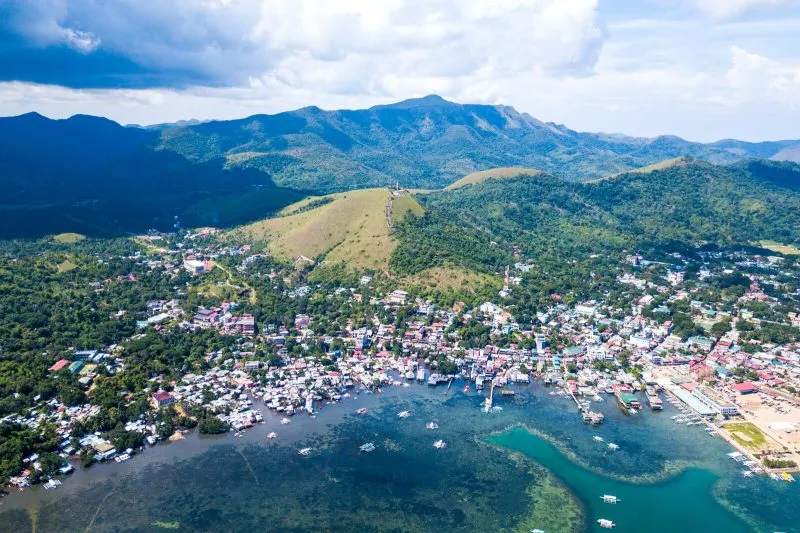 The Food of El Nido to Coron Sailing Expedition
If you're looking for fresh and delicious food, look no further my friend for a foodie paradise awaits for you!!! Fresh catch of the day plus a variety of locally sourced vegetables make for some unforgettable dinners and lunches aboard.
No matter how hungry you are and how the group is, I guarantee that you won't be able to finish it all no matter how delicious it tastes like. And of course, if you have any food allergies, be sure to fill out the form before the tour begins so everything can be yummy for your tummy.
Don't listen to those haters that dislike Philippine food, they clearly have no clue of what they're talking about!
The Hospitality of the People of Palawan
Filipinos are amongst the kindest people I've ever met during my travels and if you're worried about any language barriers, worry not! One of Philippine's official languages is English so you'll be able to communicate with all staff members at any point during your trip.
What's best is that they're always willing to help you, whether it is by kayaking you back to safety if you get carried away by a strong current (been there, done that !!!) or by helping you take photos of you, the staff of our expedition was always there to make sure all of our needs were fulfilled and beyond.
I can't wait to get back to the Philippines !!!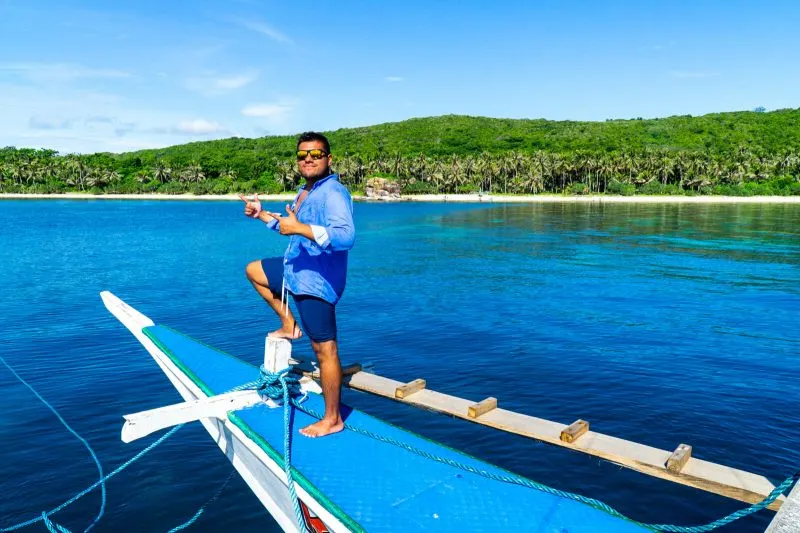 Sleep on Your Own Private Island in Palawan
The accommodation is, in my opinion, where the real difference between choosing companies is the most significant one. While some companies set camp on a different island every day making you constantly have to move around, others offer more attractive choices to their clients.
For example, Keelooma, the company I chose for my El Nido to Coron sailing expedition, has its own private island in Linapacan where you can leave all of your luggage before island hopping with them. Private bungalow for the win!!!
Sailing in stormy waters (genius me chose the rainy season to travel in the Philippines) without having to worry if your computer will sink in the ocean was such a big relief for me!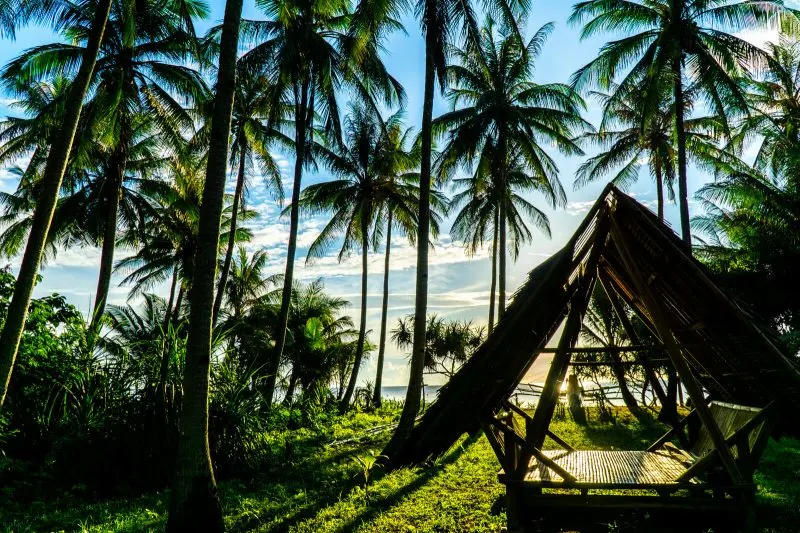 El Nido to Coron Sailing Expedition: The Verdict
During the 3 Days that I was sailing with Keelooma Expeditions, I had the absolute best time of my life and it's impossible not to recommend them to everyone that I come across. Amazing sights, activities, food, hospitality, and accommodation: what's not to love?
The only "negative" aspect (and I hardly count it as a negative if I'm being totally honest but your mileage may vary) is that the price is a little bit steep and not really backpacker-friendly.
The cheapest tour (3D2N) will set you back 300 USD but if you consider that EVERYTHING (except flights of course) is included this is actually an EXCELLENT value for your money.
If you have the money, DEFINITELY go for it, I have been to the Philippines multiple times and to this day, the El Nido to Coron sailing expedition I did with Keeloma remains as one of my all-time favorite experiences in the Philippines!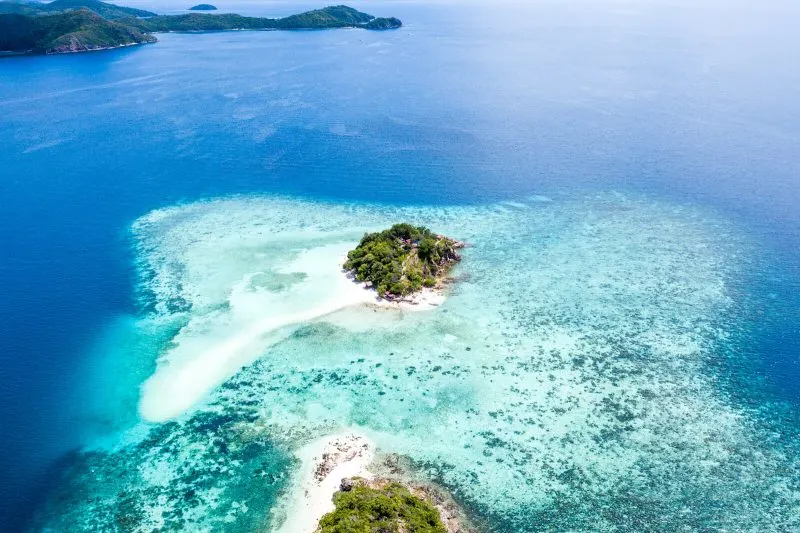 What If I Don't Have Enough Money or Time for a Sailing Expedition?
Luckily, for those that do not have enough money or time to go on a multi-day sailing expedition from El Nido to Coron, you can always take the ferry that connects both cities in Palawan.
There are two ferry companies that do the El Nido to Coron route daily: Montenegro Lines (35 USD, 06:00 to 10:00) and Phimal Fast Ferry (35 USD, 08:20 to 12:20).
If you're doing the opposite way (Coron to El Nido), the schedules are the following: Montenegro Lines (35 USD, 12:00 to 16:00) and Phimal Fast Ferry (35 USD, 13:20 to 17:20)
You can book your ferry tickets here with Go 12 Asia.
Where to Stay in El Nido, Philippines
El Nido has a diverse offering of accommodation both for luxury and budget. My best suggestion? Enjoy the social life at Frendz Hostel El Nido, a new boutique hostel with a rooftop pool and tons of events going on making it easy to meet new friends to share adventures with.
Frendz Hostel El Nido has both shared and private rooms, a bar, a rooftop pool, and the best part: hot showers with amazing water pressure. I swear to you this was my best shower in all of Palawan island!
You can make a booking for this and more properties via our Booking.com Affiliate Link of Wonders! Same price for you and a small pocket money commission for this website of yours.
Sweet deal, uh?
I hope you have enjoyed this article about El Nido to Coron: A Sailing Expedition of Wonders. Don't forget to subscribe in order to get more awesome updates and tips straight to your e-mail!
Have you ever traveled from El Nido to Coron? Would you like to? Did you take the ferry or you took the sailing expedition? Share your thoughts and let me know what you think?
Until next time, my friends!!!
Disclaimer: This article was brought to you in collaboration with Keelooma. All opinions are my own.