The Puerto Princesa Underground River is a true wonder of nature. Here's what to expect and all you need to know to plan your visit. Enjoy!
In the picture perfect island of Palawan, you will find a natural wonder like no other. You see, instead of being located above ground, this wonder of nature is an underground one that will take you a lot of effort to reach but trust me, the reward will be worth it.
Read all about the Puerto Princesa Underground River here my wonder friends including my best tips as to how to plan your visit on your own without a tour.
Are you ready to explore this wonder of nature? Here we go!!!
The Puerto Princesa Underground River Without a Tour: How to Plan Your Visit
Of all the Wonders of Nature (read all about my adventures at Iguazu Falls, Halong Bay and Komodo Island!) that I've visited so far, the Puerto Princesa Underground River is the only one to require a very tedious bureaucratic process. In order to get a permit for the Underground River, you have to apply for it at the Puerto Princesa's City Colisseum.
The number of permits sold each day to walk-ins is quite low (the rest go to the local tour companies) so it is recommended that you apply for it at least one or two days in advance.
Price of the permit fee for international tourists is 250 PHP plus 85 PHP of the mandatory audio guide. In addition to this you have to pay 40 PHP for the environment fee and 200 PHP for the roundtrip boat ride from Sabang to the Puerto Princesa Underground River's entrance.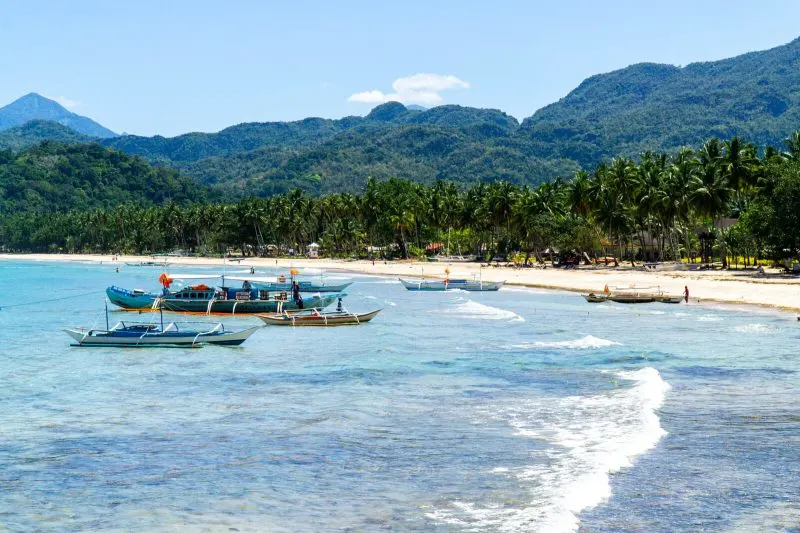 However, be warned that despite its name, the Puerto Princesa Underground River isn't actually on Puerto Princesa itself. The nearest town to the Puerto Princesa Underground River is Sabang which is located 90 minutes away from Puerto Princesa.
In order to get there, you need to take a 200 PHP (one way) shared van from Puerto Princesa's Lexxus Terminal so the grand total of visiting the Puerto Princesa Underground River without a tour is 250 + 85 + 40 + 200 + 200 + 200 = 975 PHP which is roughly 18 USD.
If you want a hassle-free experience on the other hand (or if you were too late and you didn't manage to get a permit) you can hire a tour from Puerto Princesa. They usually cost around 1900 PHP (36 USD give or take) and include a surprisingly good buffet lunch.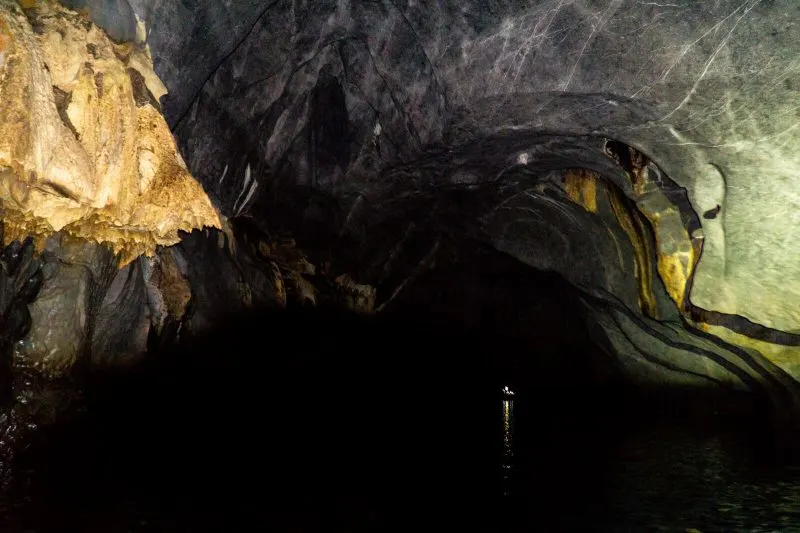 Sabang, the Gateway to the Puerto Princesa Underground River
Puerto Princesa was my first destination of my Philippines trip and as I was feeling jet-lagged I decided to just hire a tour from my hostel instead of being adventurous and embarking on the bureaucratic process of getting the permits.
All tours have the same pick up time (8:00 am) and will spend close to 30 minutes picking up people from many hostels and hotels before starting the journey to Sabang.
And well, I really hope that you enjoy Sabang as much as I did because you'll be spending many hours here waiting for the tour guide to get the permits for everyone.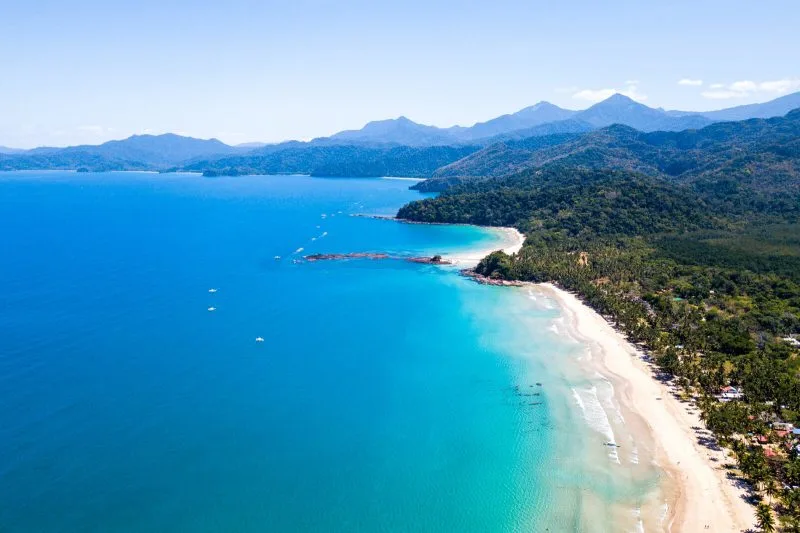 The way that the Puerto Princesa Underground River Tours operate is that the tour leaders will take a photo of your ID (passport, driving license, etc…) then upon arriving to Sabang, they will go and get clearance in order to secure your group's access to the Underground River.
The problem? EVERYONE is doing the same so if by some reason your group arrived a little bit late (which is common thanks to travelers that aren't ready during pick up time), you will be at the end of the queue and will have to wait close to 3 hours before boarding the motor boat to the Underground Rivers' entrance.
Luckily, there are many side activities you can do in Sabang while you wait including visiting a mangrove forest and zip-lining across the beautiful Sabang beach.
The Puerto Princesa Underground River: What to Expect
After having a very delicious buffet lunch, we finally boarded the motor boat that would take us to the entrance of the Puerto Princesa Underground River.
The boat journey is a very short and smooth one (less than 20 minutes) but I really recommend you to put your valuables inside your dry bag in case the water splashes you due to the speed of the boat.
You can read about some of my best packing suggestions here: RTW Packing Guide.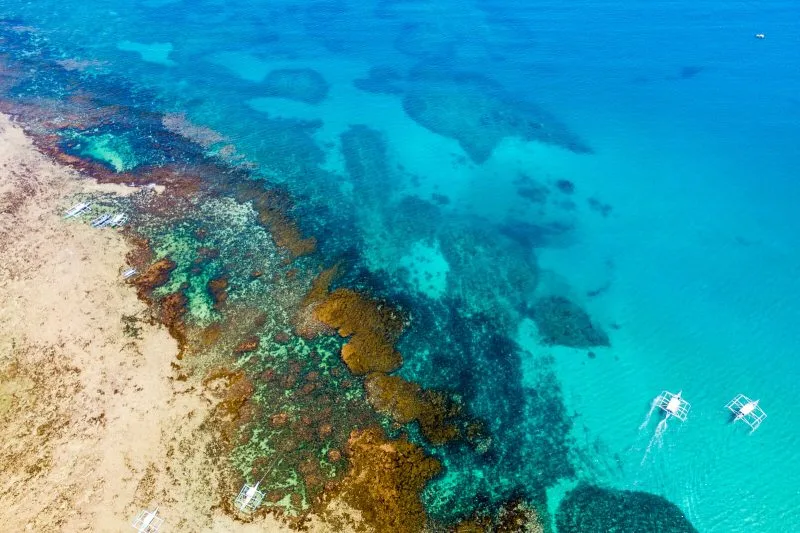 Once you disembark from the boat you will proceed to a wooden pathway from where you'll have to walk 5 minutes to the entrance of the Underground River.
Be on the lookout my friends! Along the way you can spot monkeys, monitor lizards and more fantastic and friendly animals so be careful not to step on them!
Also, don't bring any plastics bags with you. Not only it is harmful for the environment but monkeys have the habit of stealing them thinking there's food inside. You don't want your valuables to be spread all around the island do you?
Upon finally arriving at the Puerto Princesa Underground River proper, you will be forced to wear a life vest and a helmet in order to be allowed inside.
They will also give you an audio guide which includes an interesting narration about the natural processes of the Underground River as well as some funny insights about the names of certain rock formations.
It is forbidden to speak loudly inside the Underground River (to avoid disturbing the bats) which is why the Government decided to implement the audio guides in order to have a virtually silent tour. If you ask me, more natural sites should do this as well!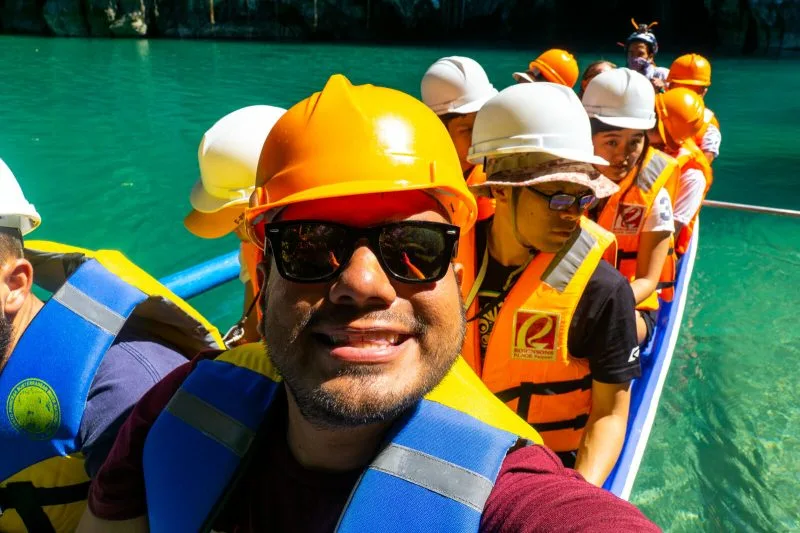 The Puerto Princesa Underground River is more than 24KM long although only 4KM of those can actually be navigated by boat.
And well, words cannot really begin to describe the otherworldly beauty of the sights you will encounter during your journey. My best advice? Turn off the audio guide after a while and just contemplate in total silence the masterworks of Mother Nature.
That being said, don't look up with your mouth open or a bat might drop a little present for you!!!
Traveling to more Palawan destinations of wonders? Check out my articles of the best things to do and see in El Nido and the Ultimate El Nido to Coron Travel Guide!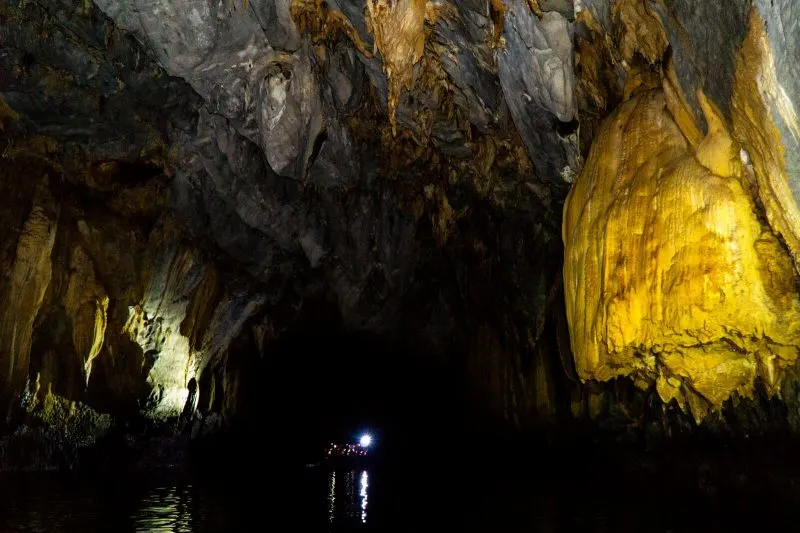 Where to Stay in Puerto Princesa, Philippines
While some people chose to stay in Sabang itself, truth is that Puerto Princesa has more things to offer (including its closeness to Honda Bay) so my recommendation is for you to spend at least 2 nights there.
Puerto Princesa has its fair share of budget hotels, party hostels and luxury hotels so there's a little bit of everything for everyone.
Personally, I can recommend Shebang Hostel, a boutique hostel located a few minutes away from the airport, the customer service was amazing and they were very helpful in booking the Puerto Princesa Underground River tour for me. Be sure to check them out!
You can make a booking for this and more properties via our Booking.com Affiliate Link of Wonders! Same price for you and a small pocket money commission for this website of yours.
Sweet deal, uh?
I hope you have enjoyed this article about the Puerto Princesa Underground River. Don't forget to subscribe in order to get more awesome updates and tips straight to your e-mail!
Have you ever visited the Puerto Princesa Underground River? Would you like to? What is your favorite wonder of nature? Share your thoughts and let me know what you think!
Until next time, my friends!