The Ultimate Round The World Travel Packing List for Men. Are you ready to dress and travel like the Stylish Gentleman that you are?
Good evening, ladies and gentlemen, how is your week so far? One of the compliments I get the most from my dear readers of wonders is the fact that I always seem to have the right outfit for each occasion.
You see, ever since I left the comforts of ordinary life to embark on an extraordinary RTW (Round the World) journey, I made a commitment to myself: no matter the situation and no matter the budget, I would never lose my unique style and so far I'm glad to say that I accomplish that.
Here's my ultimate RTW Packing List for the Stylish Gentleman. Enjoy it and remember to share it with your loved ones, my friends!
One Big Backpack and One Sturdy Carry-On
Since you're going to be traveling for a long time, it is important to have a good quality backpack and/or suitcase on your packing list to stay smart on the road.
You will also need a small carry-on to store your valuables such as electronics and camera gear.
Choosing the right gear is hard since you want something that will last for your entire trip (don't ask me how many times I had to change my carry-on wheeled suitcase!) since getting a last-second replacement is a big inconvenience.
Right now I'm traveling with a 55 LT Numinous Pack (an Anti-Theft Backpack) I got last July (read my review of wonders here) plus a 20 USD red carry-on that I ended up buying last-minute in Bucharest, Romania after my last one died. (Check out here to see some carry-on essentials!!!).
Alternatively, I really recommend investing in a wheeled backpack that can incorporate the best of both worlds.
If I'm looking for a short trip, however, I put all my belongings in the stylish Cabin Zero which makes for the perfect carry-on backpack.
Shirts, Trousers, and Shorts that Can be Easily Mixed and Matched
If you're a narcissistic traveler like me, having your photo taken in every new place that you visit is a must. The main problem? You probably don't want to wear the same clothes since it will look incredibly boring and that's why it's important to always mix and match different combinations.
For me, the best balance is to have 4 t-shirts, 3 dress shirts, 3 pairs of trousers and 2 pairs of shorts. This creates 35 different types of combinations which is more than enough for a couple of months (don't forget to buy some packing cubes too!!!).
Of course, you can always buy new clothes during your travels and donate your old ones. Some of my favorite clothing shops include H&M, second-hand shops, and local bazaars.
Plus, you can always buy some traditional clothes of the places you visit such as the time I wore a kilt in Scotland.
3 Types of Socks and Footwear: Sport, Hiking, and Fancy.
For a standard RTW trip, you need a pair of flip-flops, a pair of hiking shoes, a pair of fancy shoes and a pair of sport shoes. Of course, depending on your travel style, you can forget about the sport shoes and instead use the same hiking ones.
When it comes to socks, you cannot go wrong with buying cheap ones for your sport and fancy shoes (after all, mortals cannot tell the difference between a 5 USD H&M dress sock and a 500 USD Hugo Boss Sock).
For hiking, I recommend you to invest in good quality compression socks such as TravelSox since there's nothing worse than having swollen legs during your hikes.
Winter Gear for Sub-Zero Temperatures
If your RTW trip involves snowy countries then you definitely need to invest in a good quality Winter gear in order to avoid dying of hypothermia. Trust me when I say that nothing can mentally prepare you for the shock of -40 Degrees Celsius!
Last January I traveled to Lapland, a very cold region in Finland where you can see the Northern Lights and befriend Huskies. The Winter Gear I used was a Arcteryx Windproof Coat plus a pair of Sorel Boots.
Winter hats are optional but they look really cool so you should definitely buy one or two to bring out the Christmas spirit of the places you visit. Winter gear is quite heavy to carry so I recommend you ask a friend to store them for you once winter is over.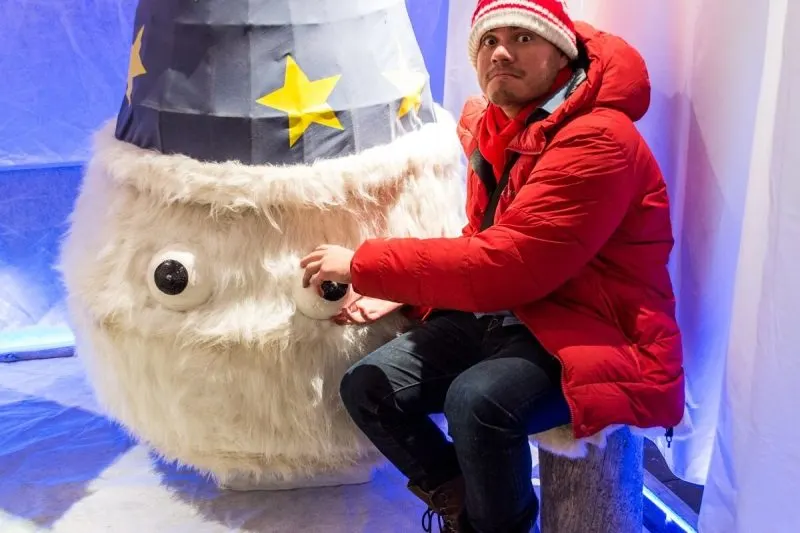 Shampoo, Shower Gel, Sunscreen, Razor, Toothpaste, Deodorant, and Perfume
If you're normally staying in Hostels, you will definitely need to carry your own shampoo and shower gel bottles since it's extremely rare to find a hostel that will provide them to you. You will also need shaving cream and a razor for a clean shave or a beard trimmer (check out some of the best body hair trimmers for men here!) .
A swiss knife is handy since you have many things in one although I must say that I bought one only because of the wine opener, the scissors, and the nail cutter. A combo of toothpaste + toothbrush is needed for that million-dollar smile plus deodorant and perfume to boost your game with the ladies.
Normally, I always go for the most convenient option when it comes to toiletries with the exception of perfume since I'm a firm believer that every worldly gentleman should have his own signature smell. Mine is Carolina Herrera 212 VIP Men. What's yours?
Also, do not forget to bring all your essential travel accessories, whether it is a universal adapter, earplugs, wine opener, hidden money belt, or even an inflatable neck pillow that is easy to store away. The sky is the limit, my wonderful friends!
Finally, check out some of my best-hiking accessories here and make sure to visit Mira Safety in case you need a hazmat suit to visit dangerous zones like Chernobyl
Good Quality Photo Equipment to Capture Your Journey
Even if you're not a professional photographer, I believe that it is quite important to have a photographic journal of your travels in case you hit your head while doing extreme sports and loose some of your memories (trust me, it has happened to me more than once!).
Ever since 2012, I always travel with a Tripod plus a remote control since I'm a creative soul who wants to have absolute control of his photos. Another option, of course, is to travel with a smartphone or GoPro camera plus a selfie stick.
The Tripod I'm currently using is a lightweight Benro that I acquired in Athens last year after my previous one committed suicide in Rome. When it comes to cameras, I'm currently shooting with a Nikkon 7100 and a 18-50mm lens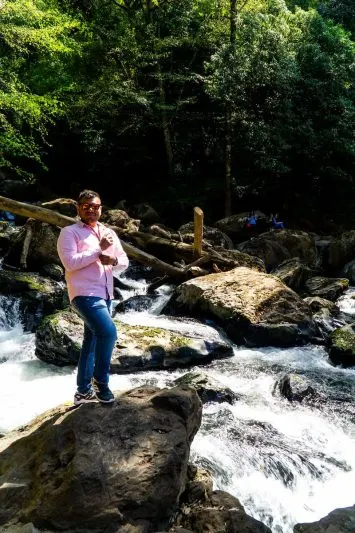 A Disposable Laptop and an Unlocked Smartphone
Digital Nomad or not, the need for a laptop is essential in every RTW journey. Alternatively, you can always opt for a tablet but a cheap disposable laptop is probably the best option to communicate with your family, watch TV Series on those long bus rides and of course, for planning your next adventures by reading this blog.
However, the most important electronic that you need is an unlocked smartphone since you can just straight up buy any local SIM Card and enjoy the many perks included. Did you know that for 5 Euros per month I enjoyed unlimited 3G in Romania for one month? Crazy, uh?
Right now I'm traveling with a beaten up 13′ Macbook Pro that has definitely seen better days plus an unlocked iPhone 7. The good thing about them being so old is that no one in their right mind would think about stealing them!
Playing Cards, Books and other Forms of Entertainment
A RTW Journey usually involves being in buses and trains for hours and what better way to entertain yourself than to read some books in order to be a more enlightened gentleman?
My favourite way of cultural immersion, however, is to watch movies about my next destination such as Ridley Scott's Exodus and Elizabeth Taylor's Cleopatra. Who said history shouldn't be fun?
I also normally travel with a deck of playing cards for fun drinking games at hostels. Have you ever played the King's Cup? Trust me when I say that the morning hangover won't be a fun one!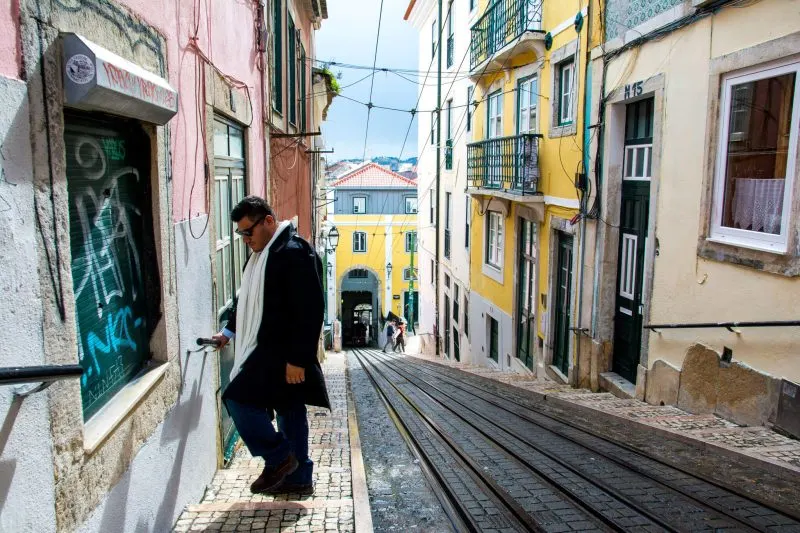 Sunglasses to Protect You from the Sun
I'm a big fan of sunglasses not only because they protect you from the UV rays of the sun but also because they are your best weapon against unwanted attention from touts, scammers, harassers, and more.
When I was in Morocco in the month of Ramadan, it seemed as if everyone wanted to scam me in the big touristy hubs (read all about Morocco's Top 7 Travel Scams here) and a shiny pair of sunglasses were my best weapon since the scammers could see their own reflection and remind themselves that deep down we are all good people.
During the last 11 months, I have had about 5 different types of sunglasses mostly because I always end up losing them in many random places. My latest sunglasses of wonders are a pair of aviator sunglasses that I bought in the bazaars of Egypt for 1 USD.
Don't forget to also pack a travel sun hat as well to be fully protected from those UV rays!
A Charming Smile to Conquer Everyone's Hearts
Last but certainly not least is the best item you can ever have on your packing list: Yourself. More specifically, your charming smile.
You see, the power of a charming smile is one of the most underrated assets in male travelers and you'll be surprised to know how many secret doors can be opened just by asking for them with a smile.
Remember to always smile and be happy in order to conquer everyone's hearts (huskies included!), my dear players of wonders!!!
Disclaimer: This article was brought to you in collaboration with some of the companies mentioned by name in the text. If you're a clothing/gear company and you have an interesting product that is a good fit for my RTW Packing List, feel free to send me an e-mail so we can talk about future collaboration opportunities.
Until next time, my friends!