As you already know, this January has been a month of ups and downs. Of success and failures. Of doubts and assurances. Of happiness and sadness.
And yet, there was this special moment where all the problems in the world seemed to disappear. It was that special moment when I looked upon the sky and I listened to the calling of Mother Nature: This is the story of the day I saw them for the first time.
The green lights from heaven. The Aurora Borealis.
It all began in a small cabin in the woods…
I needed a break. I needed to escape. I needed to seclude myself in a remote area in order to find myself once again. The Seven Fells of Akaslompolo (try pronouncing THAT!) were my salvation. This small town is located in northwest Finland in the wintery region known as Lapland.
From Helsinki, it took me 15 hours to get there using a combination of trains and public buses. Seeing how Finnish children travel for miles and miles in order to attend school in the cold wintery morning really brought a smile to my face since children are the only hope this world has for salvation.
Eventually, my friend Marysia and I reached the town of Kolari from where we were picked up by the staff of the 7 Fells Hostel. They rent cabins and shared dormitories making it a good alternative for people wanting to experience the hospitality of the people from Lapland.
It was in this little cabin in the woods that wounds began to heal and I started to enjoy the smallest things in life once more. One of the happiest moments was going to the one and only supermarket in town after walking for 20 minutes and enjoying the sights of white Christmas trees and beautiful reindeer prancing in the snow.
I was so lost in the excitement of the moment that I even forgot to take a reindeer selfie!
You can make a booking for this and more properties via our Booking.com Affiliate Link of Wonders!
Same price for you and a small pocket money commission for this website of yours.
Sweet deal, uh?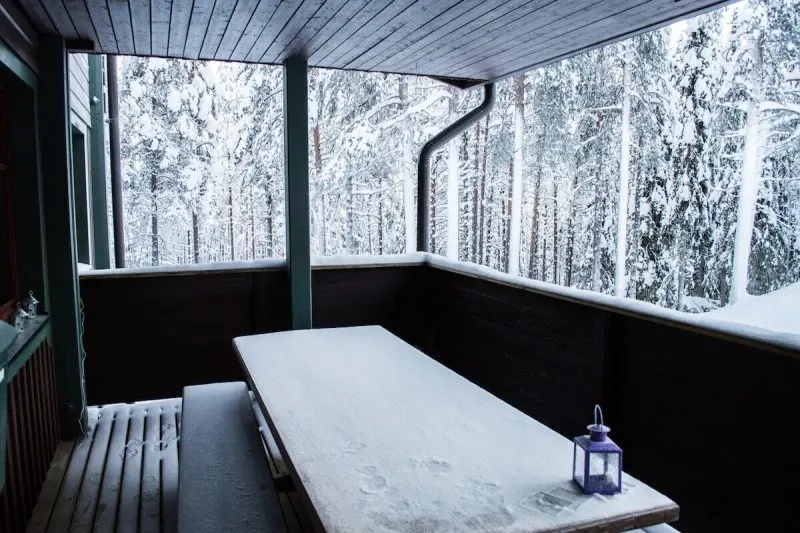 Akaslompolo is known for its ski opportunities which rival those of nearby Levi. However, the charm of the place is the small town vibe that can be felt as well as the seclusion of the cabins in the woods.
From Victor Hugo to Ernest Hemingway, all of my favorite writers have found their true inspiration in secluded places and I was no exception.
In fact, it was during my evening sauna session that I finally set in stone my plans for 2015. It was time for a change and the hot steam emerging from my body as I jumped into the snow helped me realize that.
And then nightfall came…
That night I had a dream. I dreamed that I was floating outside of our galaxy as I communed with the symphony of the cosmos. The starry skies, glimpses of galaxies located light years away from us, were reaching out to my little cabin in the woods.
"It's time" they said. "Go out and listen to Mother Nature." I awoke then from my sleep and stepped outside my cabin. To this day, this remains the most beautiful starry sky I've ever seen.
"The sky is trying to speak to us" I said.
It's hard to describe what followed after. It is said that even if ten persons watch the Aurora Borealis at the same place at the same time, you will end up with ten different stories of what unfolded before their eyes.
For me, it was a spiritual journey as the white ray of light began to slowly move from one side of the horizon to the other. Then, as it got faster, it began to change colors from pale white to a vibrant shade of green. It was the voice of Mother Nature and I had a front row seat to listen to Her words.
Those green lights from heaven…the Aurora Borealis.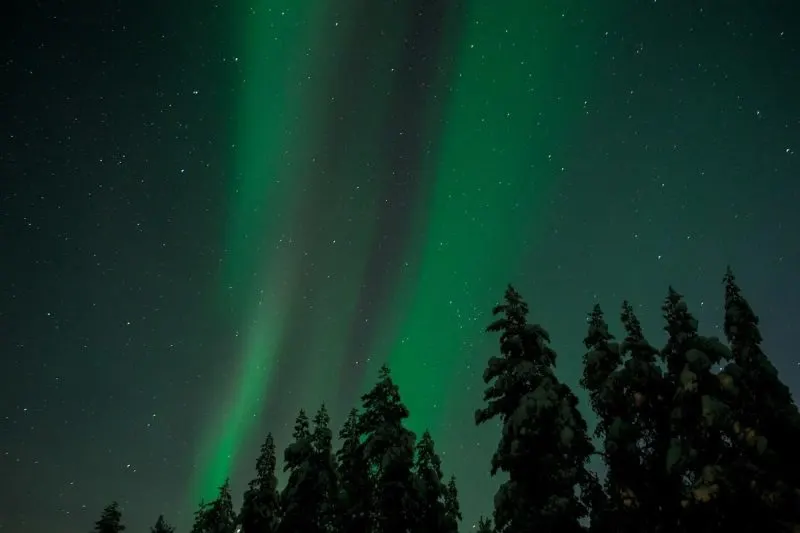 There are many things that happened during those three magical days at my little cabin in the woods. Some of those experiences will be shared in future articles while others will remain as special memories locked within my mind.
Life and death: Isn't it funny? In the end…there is no end. Nothing truly ends, not really, no. And that's what makes every journey so especial.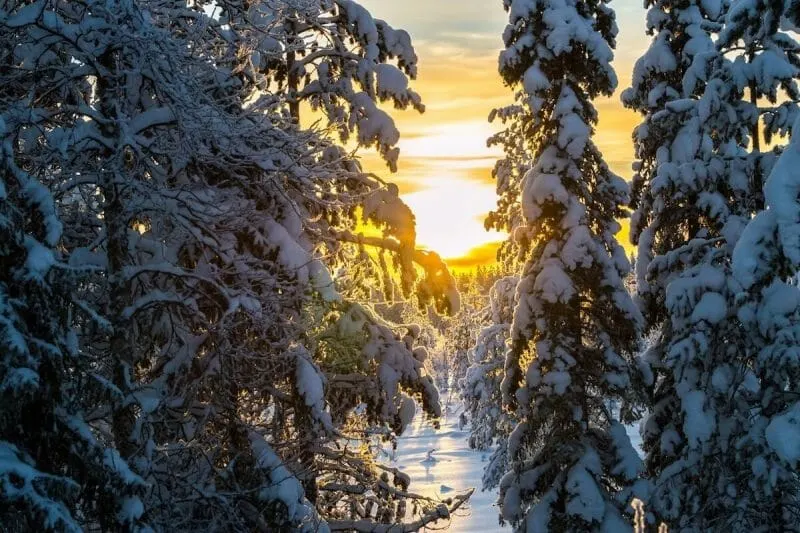 As I watched the sunrise in the snowy hills of Lapland I finally understood the message that Mother Nature told to me that night:
Live. Enjoy. And never look back.