Whoever told you Disneyland was the happiest place on Earth was obviously lying since nothing can ever compare to the joy of Copenhagen.
Ranked as the happiest people in the world, the Danish sure know how to always look at the bright side of life (feel free to whistle now). Read all about the contagious happiness of Copenhagen and the meaning of the "hygge" here at Journey Wonders!
Are you ready to know what it feels to be a local of Copenhagen?
Why are people of Denmark the happiest ones on Earth?
"Is it because the water?" Is it because of the Viking women? Is it because of the beer? Come on, tell me the secret, spill the beans, player!" I asked my Danish friend.
"Not at all. But that always helps hahaha" he replied. You see, Denmark is a very curious country when it comes to the way that the government takes care of its citizens at the same time that it encourages them to take care of themselves.
Taxes are really high but so is the wealthfare: Free healthcare, free university (in fact, you get paid money in case you're a university student. Wait what?) and free selfies. If only beer was free too!!!
So what's the secret of Denmark? It's not capitalism. It's not communism. It's something else entirely. Something awesome: It's the hygge.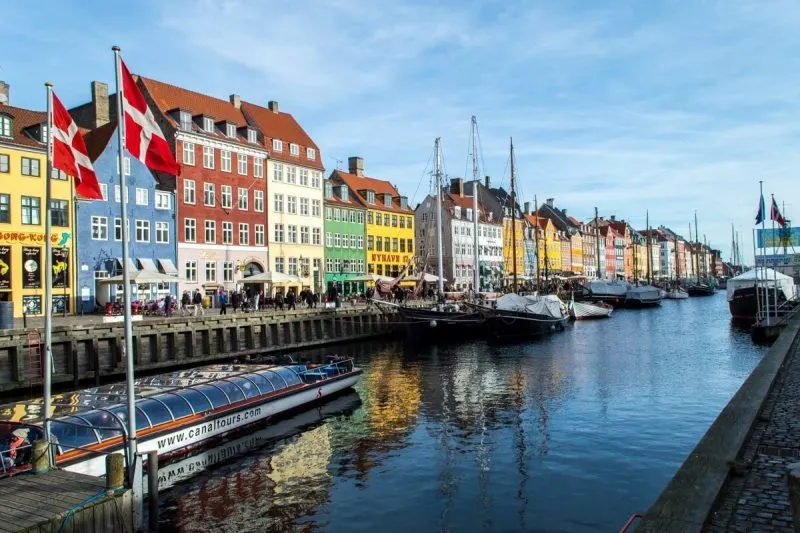 What is the Hygge? Can I eat it?
Hygge is something that cannot be literally translated. Yes, most dictionaries will have it classified as "coziness" but the truth is that it goes way beyond that. Hygge is a style of life, Hygge is Hakuna Matata, Hygge is what lies at the end of the rainbow. Hygge is the pursuit of happiness itself.
And no place represents Hygge more than Copenhagen's old harbor: Bright colored buildings, locals drinking beer in the morning while they socialize, families taking a walk with their children, tourists snapping photos left and right and puppies trying to figure out how to use the selfie stick.
Despite being some of the most sophisticated, wealthy and educated citizens of Europe, the Danish understand that hygge is all about living a humble and non-pretentious life and that's why most of Denmark's names are actually an humble inside joke (after all, it's called the Little Mermaid instead of the Awesomely Epic Mermaid).
In a nutshell, that's basically the mantra of Hygge: No worries. Everything will be alright. The universe will provide. You already know that you're awesome, why broadcast it to the winds? Just relax and enjoy life with a cold beer on one hand and a nice Viking woman (or men) on the other. Live, drink, eat, laugh and yes, take a nice selfie.
You only have one life and it's up to you how to enjoy it the best. That's what Hygge is.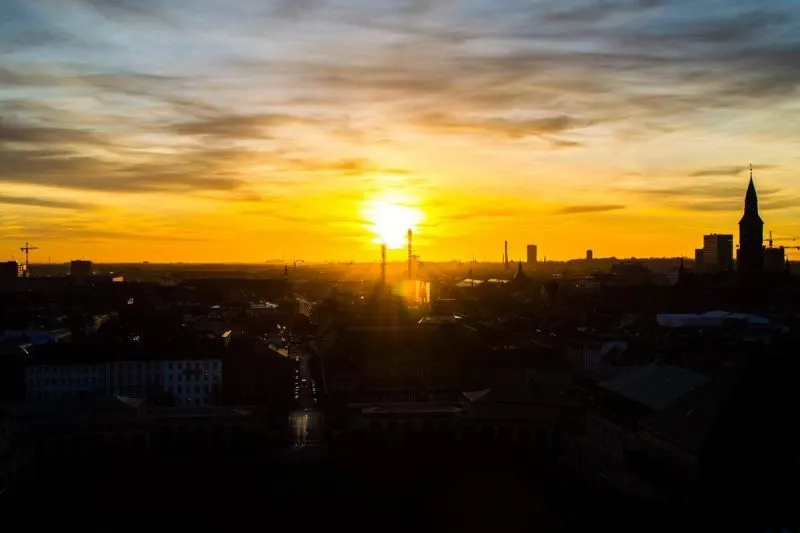 Exploring Copenhagen like a Cozy Local
This time in February, I only had one full day to explore Copenhagen and since it was Winter, the Tivoli Gardens (Copenhagen's number one attraction) are closed down until April so my number one question was: "What to do and see in Copenhagen?".
Luckily for me, there is this new Travel App called "Like a Local Guide" which works basically in the same ways as Trip Advisor in terms that it recommends the best places to visit in a certain city. The main difference? Unlike Trip Advisor, here the advices are not form other travelers but rather from qualified locals who have enough experience to know what's best.
Pretty cool, uh?
You'll be glad to know that even though prices in Copenhagen are high (is it just me or is it more expensive than Stockholm?), most attractions in the city are usually free. In fact, it was thanks to the "Like a Local" app that I found the best place in the city to watch the sunset.
You see, most people who visit Copenhagen make the mistake of assuming that the sun sets behind the sea and so they go to the harbor only to be disappointed when they don't see anything. Others go to lookout towers and restaurants where they need to spend money in order to watch the last ray of sunlight of the day.
So what do locals do? They go to the Parliament of course! Not many travelers know this (can I trust you to keep a secret?) but people can actually go up the main tower of Copenhagen's Parliament for free!
The tower opens at 11:00 and closes down at 21:00 hours but you better calculate at least 10 minutes for the two elevators, the security check and the small staircase you need to climb in order to make it to the top.
But hey, isn't this view something to kill for? Other local places recommend by the app include the Cocks & Cows restaurant for burgers with style, the Brass Monkey Tiki Bar with skulls & limbo as well as The Candy Factory, an underground alternative cultural center.
The locals of Copenhagen sure know what's best, don't you think?
Practical information about traveling to Copenhagen, Denmark
Copenhagen is very well connected to both Sweden and Germany by an efficient network of trains. This time I took the SJ Train from Stockholm to Copenhagen (5 hours) and the ICE Train from Copenhagen to Hamburg (4 and a half hours).
The main old town area of Copenhagen is entirely walkable including the largest pedestrian street in Europe stretching 2.5 KMs. Alternatively, you can explore the city by boat in order to get more in tune with the Danish seaside history.
Finally, make sure to visit the autonomous town of Christiana to see an alternative take on what it means to be a happy Danish (just remember not to bring any camera with you!). Also, be sure to check out this epic 48 Hours in Copenhagen Itinerary yo!
Where to stay in Copenhagen, Denmark
The best accommodation in Copenhagen can be found near the Train Station and the Tivoli Gardens area. Here's a list of my recommendations for all types of budgets:
When it comes to luxury and boutique hotels my best choices are the Nimb Hotel and the Andersen Boutique Hotel. If you're looking for budget hostels and guest houses I recommend the Copenhagen Downtown Hostel and the Urban House Copenhagen.
You can make a booking for this and more properties via our Booking.com Affiliate Link of Wonders!
Same price for you and a small pocket money commission for this website of yours.
Sweet deal, uh?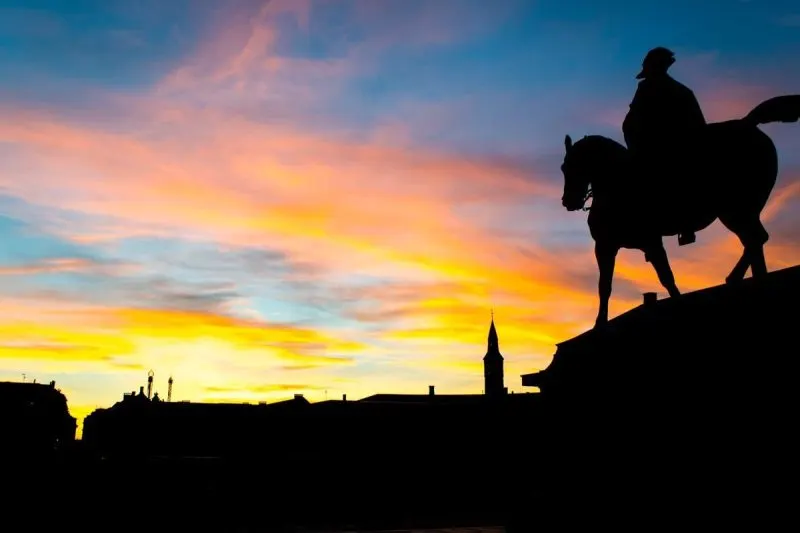 I hope you have enjoyed this travel guide to Copenhagen's top attractions. Don't forget to subscribe in order to get more awesome updates and tips straight to your e-mail!
Have you ever been to Copenhagen? Would you like to? Would you like to date a Viking? What does hygge mean to you? Share your thoughts and let me know what you think!