For lovers of colors, food, and culture, Mexico will surely enchant you. When you plan your next getaway, Mexico should be on the top of your list. This country will enliven your senses and capture your heart with the warmest hospitality.
There is so much to explore, so be prepared for all sorts of landscapes; mountains, deserts, colorful pueblos magicos, beaches, canyons, and more.
As you dream of margaritas at the beach or a café de olla in a historic city square, don't forget an essential step before leaving—you need to know how to get a visa!
Some of the questions you may want to ask yourself before you research the best things to do in Oaxaca are: "What are the visa requirements to enter Mexico? Do I need a tourist visa? How many days can I stay in Mexico?"
This article will provide you with information on obtaining your visa and providing resources to clarify exactly what you need to do based on your nationality.
You soon will have all the information you need for your next vacation to my beloved Mexico my wonder friends!
Do you need a Passport to go to Mexico?
Everyone needs a valid passport to be able to enter Mexico. Your passport must be valid for at least 6 months from the day of travel.
This applies to all visitors. Many people don't pay attention and don't make sure about having at least 6 months left until their passport expiration date.
These unfortunate travelers end up not even being able to check-in for their flight.
Who needs a Visa to enter Mexico? How long can I stay in Mexico?
Visa requirements are very clear and they will depend on your nationality. Usually, every single person who enters Mexico with a valid visa (or visa exemption) will get a 180-day entry.
One easy site to find the most up-to-date visa requirements for Mexico is Byevisa. Byevisa will allow you to focus on packing and trip planning and eliminate any worries you might have about crossing borders.
Who Doesn't Need a Tourist Visa for Mexico?
If you are a citizen, permanent resident, or visa-holder of Canada, the United States, United Kingdom, Japan, or any Schengen nation, you automatically get a visa exemption so you can enter Mexico without a visa.
Also, you can enter Mexico without a Tourist Visa if you have a Work Visa for Mexico but be aware that you cannot work in Mexico if you hold a Tourist Visa.
All travelers, however, need a Tourist Card to enter Mexico.
How Do I Get a Tourist Card for Mexico?
To enter Mexico, you will need to present a Forma Migratoria Multiple (FMM), which is basically a Tourist Card to Mexico.
Everybody will need an FMM to enter regardless of nationality or type of visa. The Tourist Card is free although you will have to pay a penalty should you lose yours.
Normally, an FMM card will be given to you by the airline or you can request one at the airport in Mexico upon arrival. To save time, you can even get your Mexico Tourist Card online before your trip.
Remember to keep this form with you at all times. When you leave Mexico, you will have to return the FMM card to the airline staff upon your exit.
If you lose it, you will have to pay a penalty which is not the best way to end any trip.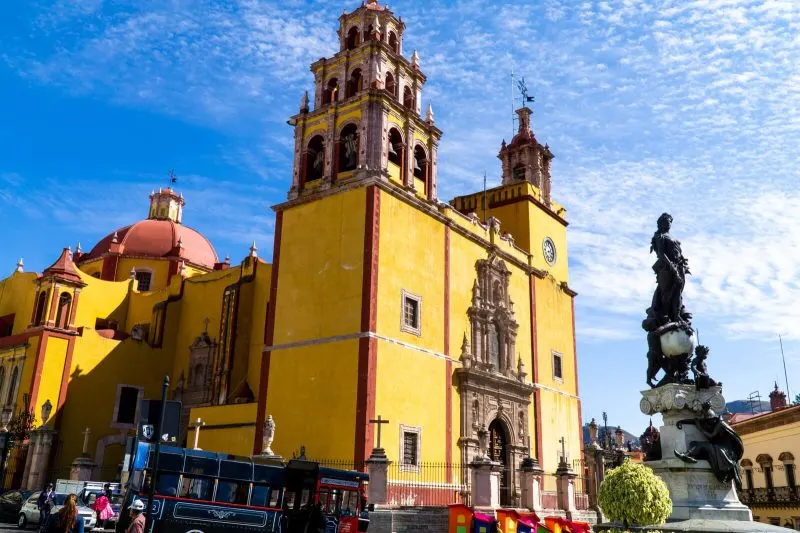 How Do I Get a Tourist Visa for Mexico?
As of 2021, only three countries can apply for a Mexico Visa online: Russia, Ukraine and Turkey.
All other nationalities must apply at their embassy in person.
Mexico Tourist Visa Fees
The fee for a Mexico Visa is about 40 USD, however, this will depend on the country in which you submit your visa application.
Processing times also vary so be sure to do get it at least a few weeks before your trip.
Usually, it takes between 2 to 10 working days but it could take more time depending on the volume of applications.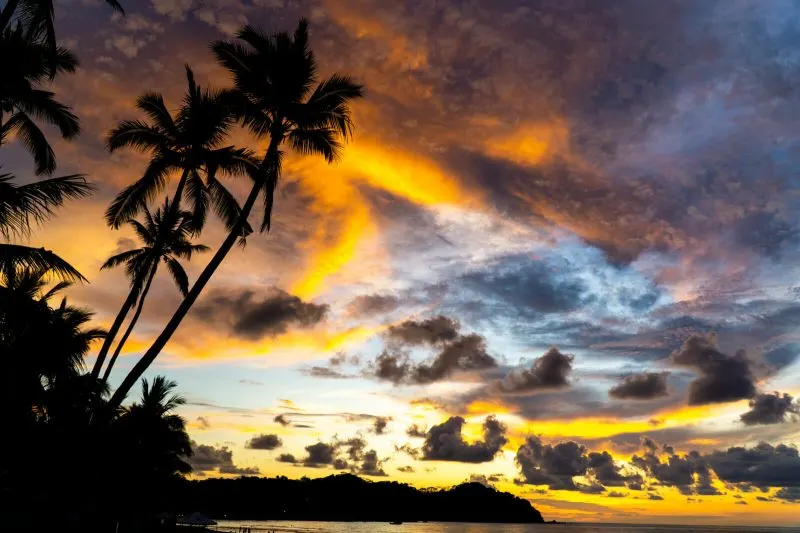 What Happens if I Don't Get a Tourist Visa?
Simply put, you won't be allowed to enter the country.
A few months ago, I witnessed a very sad scene of a couple, a Mexican girl and a Turkish guy, who were flying to Mexico to meet the girlfriend's family and formalize their engagement.
They checked-in online and went to the gate. Unfortunately, he did not research his visa requirements since Turkey is one of the countries that need a visa for Mexico.
It was unfortunate and heartbreaking to see the girl crying while his fiancé missed his flight. Had he researched the visa process prior to leaving, he would have happily been vacationing in Mexico without any worries.
Additional Tips for Traveling to Mexico
Now that you have your Mexico Tourist Visa, all you need to do to avoid any hassle upon entering Mexico is to be sure to have a return flight (or a flight to another country), hotel/hostel accommodation for the first few nights, and enough funds for your stay in Mexico.
The former is enforced by most airlines and you'll be refused boarding if you don't have a return/onward flight while the latter is enforced at the discretion of the border agents upon arriving in Mexico.
I hope you're ready for your trip to Mexico my wonder friends and don't forget to check the following resources to make your journey an unforgettable one:
Mexico Travel Guide: The Best Destinations in Mexico
5 Reasons You Should Visit San Miguel de Allende
COVID restrictions in Mexico: What it's like to travel in Mexico in 2021?
The Best 13 Things to Do and See in the Riviera Maya
Have a wonderful trip everybody!