All about the entry regulations and COVID-19 restrictions for travelers in Mexico this 2022.
Thinking of traveling to Mexico this 2022?
Here's all you need to know regarding entry requirements and COVID-19-related restrictions for traveling to Mexico in these unprecedented times as well as my own personal experience and recommendations.
Enjoy and remember to travel responsibly my wonder friends!
Entry Requirements for Mexico During the COVID-19 Pandemic
It might be shocking to know but Mexico is one of the few countries in the world that never closed off its air borders and never required quarantine upon arrival nor negative COVID tests.
Today, everyone with a valid tourist visa (as well as citizens from visa-exempt countries) is allowed to arrive in Mexico without the need for quarantine or tests.
Having travel insurance that covers COVID-19 related expenses (check out some travel insurance options here) is also not required but it is highly advisable to have one just in case.
When it comes to the land borders, the Mexico-Guatemala border crossing, as well as the USA-Mexico border, are currently open.
The land border with Belize remains closed for now.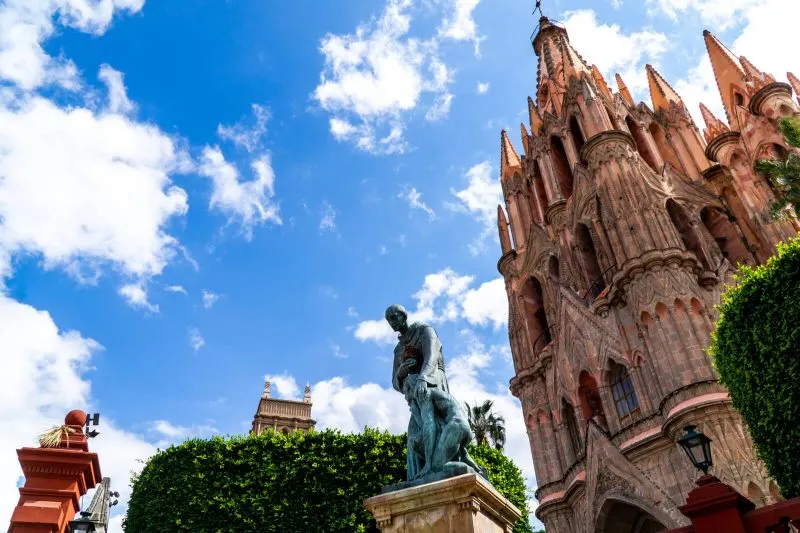 Are Pyramids and Other Tourist Attractions Open in Mexico During the COVID-19 Pandemic?
After months of being closed, all archeological sites and museums are starting to gradually re-open in Mexico this September although with reduced hours and a limit to the number of people who can visit per day.
Some, such as Tulum, require you to put on your face mask at all times while others like Teotihuacan (read all about the Best Mexico City Daytrips) don't allow you to climb the pyramids anymore.
To avoid disappointments (and long waits under the scorching sun), arrive as soon as the sites are open since there's a chance that you won't be allowed to entry if a lot of people are already inside.
Be respectful to other visitors and follow the rules of every site, remember that every archeological site and museum has its own rules so restrictions vary even within the same city or state.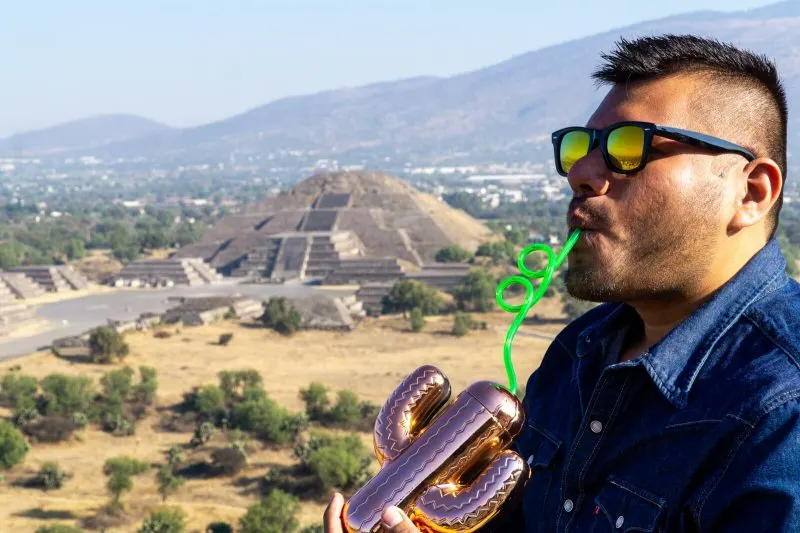 Social Distancing and Face Mask Restrictions for Mexico During the COVID-19 Pandemic
Mexico, similar to the USA, is a country in which every state has its own autonomy regarding mask use and social distancing restrictions.
Some states, such as Yucatan, went overboard with their restrictions (outright banning the sale of alcohol at some point) while others, such as Baja California Sur (check out my best Cabos recommendations here), behaved almost as if the pandemic never happened.
In most of Mexico, you will be required to wear a face mask indoors but not outdoors. But in a few states, you can get fined if you don't wear a face mask outdoors.
Similarly, in some cities, you can gather in big groups to have family dinners but in others, you will be required to split in small groups of 5 even if you belong to the same household.
When it comes to beaches, most of them don't require face masks, some require you to wear a face mask at the entrance but after you're free to take it off while others require you to wear a face mask all the time.
Listing the specific rules of every state (and of every city within every state) would be an impossible task so I recommend you to do your own research and to still wear a face mask outdoors just to be on the safe side.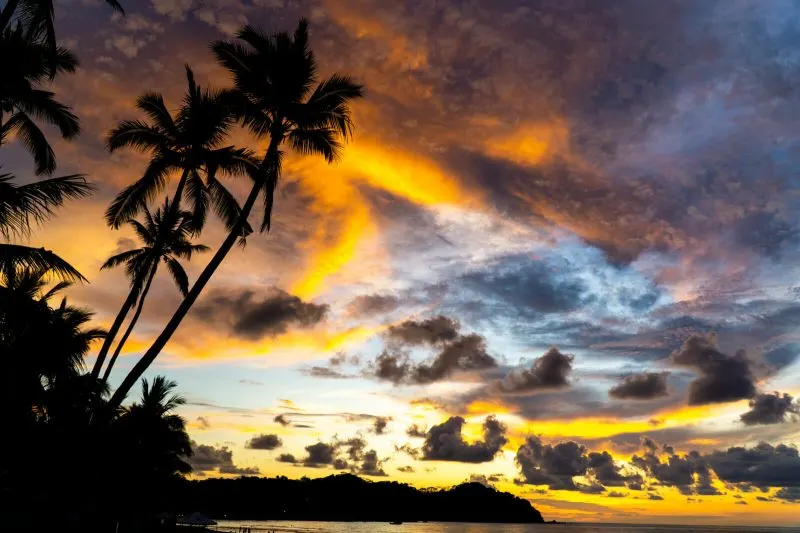 What's the Hostel and Hotel Situation in Mexico During the COVID-19 Pandemic
All around Mexico, hostels, and hotels remain open but with a Government-mandated limit to the maximum capacity.
That being said, hostels outside of the Riviera Maya (check out the best things to do and see in the Riviera Maya here) are very much empty so there's a chance you will have an entire dorm for yourself.
If you want to meet people during your travels, I definitely recommend you to use Couchsurfing hangouts, go to dating apps and/or to go to Facebook Groups in which you will find locals, travelers, and expats alike.
And yes, people are Tindering like crazy in Mexico ever since the lockdown was lifted!!!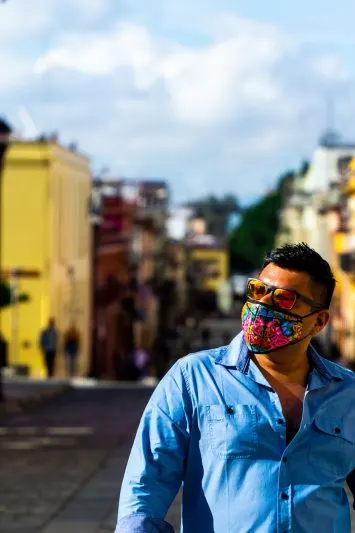 Should I Travel to Mexico During the COVID-19 Pandemic?
While in the earliest months of the pandemic, Mexico was locked down with virtually nothing open, times have changed and the new normal has arrived with rules and regulations to ensure your safety.
Sure, your experience would be vastly different when compared to let's say, traveling in Mexico in 2019 but trust me when I say that you will still have the time of your life in this wonderful country.
Traveling during a pandemic is a controversial topic, however, it is always a personal decision you should make based on your own risk assessment and cost-benefit analysis (related: Should You Cancel Your Travel Plans Because of COVID-19?).
No one can make that decision for you and if you do indeed decide to come, just remember to follow all local laws and you will be more than fine.
As always, be sure to visit the World Health Organization (WHO) for expert advice regarding the risk that COVID-19 has for people in your age group as well as everyday precautions you must take.
My Own Experience Traveling in Mexico During the COVID-19 Pandemic
A few weeks ago, I embarked on my first post-lockdown trip with my Travel Blogger friends Claire from Claire's Itchy Feet, Ryan from Lost Boy Memoirs, and Trisha from PS. I'm On My Way to visit our friend Ian who has been an expat in Oaxaca for over 4 years now.
The experience was a very interesting one as we saw how restrictions vary throughout the state of Oaxaca.
In the beach towns (read all about the 7 Best Beaches of Oaxaca here) of Puerto Escondido and Mazunte, face masks were only required to enter convenience stores and restaurants (although you just take it off once seated).
In the mountain town of San Jose del Pacifico, absolutely no one was wearing a face mask at all while in Oaxaca City it was about 50/50 out in the streets with no laws enforcing people to wear one.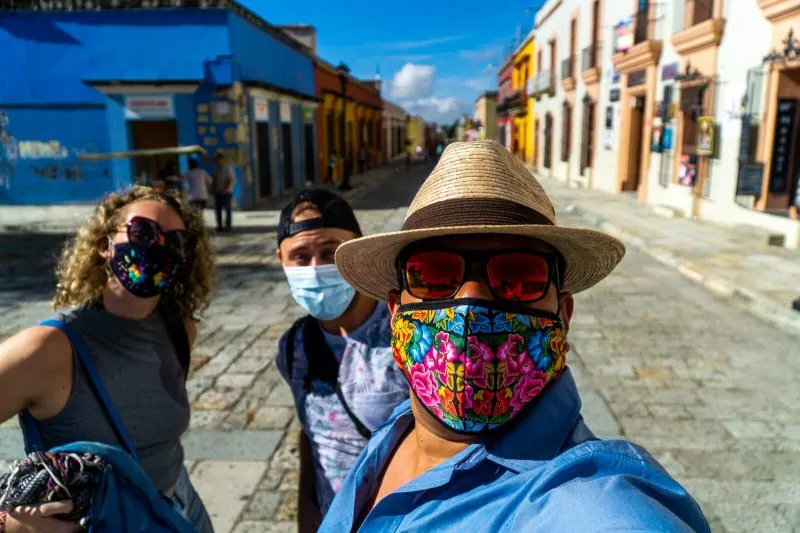 Throughout our trip, we stayed at private rooms in hostels and we ventured out for dinner and drinks as well. Imagine our surprise at seeing that almost everything is back to normal although with some minimal restrictions that are quite easy to follow for everyone.
Sure, it sucked that we weren't able to enter the Monte Alban Pyramids but there were still a lot of activities we did in Oaxaca City (check out the best things to do and see in Oaxaca City here) that made our trip an unforgettable one.
We even went out to the market to buy some ingredients for a cooking class courtesy of our friend Ian's co-working space/bar/restaurant Convivio, located right in the center of Oaxaca City's historical area.
For a few hours, as we cooked and learned all about mole and Oaxaca's cuisine, we felt as if we were in our own bubble in which the worst of the pandemic was a thing of the past
Surprisingly, for most of Mexico's population, that view holds true as well.
Life goes on and on all over the country. Street food vendors keep on working to make up for their lost income during the lockdowns. We Mexicans keep traveling inside our own country since most countries are closed for us. Life has resumed after months of it being put on hold.
The pandemic is not behind Mexico but Mexico has moved on as positive thinking and optimism prevails over negativity and pessimism.
People keep on living life to the fullest. And I wouldn't change that for anything in the world.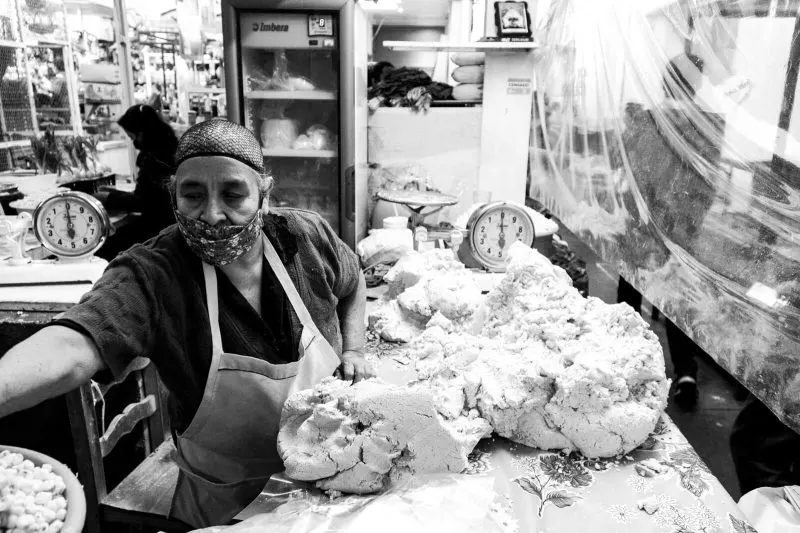 I hope you have enjoyed this article about Traveling in Mexico During the COVID-19 Pandemic. Don't forget to subscribe in order to get more awesome updates and tips straight to your e-mail!
Have you been traveling during the COVID-19 pandemic? How was your experience like? Share your thoughts and let me know what you think?
Until next time, my friends!!!