San Jose del Cabo vs Cabo San Lucas: which one is the best Los Cabos destination? Read all about where to stay in Los Cabos here.
When people think of Los Cabos they probably think that it refers to a specific city in Mexico but truth is that Los Cabos is a municipality with many cities and towns with the two most prominent ones being Cabo San Lucas and San Jose del Cabo.
With both cities offering many luxury accommodations, sometimes it is really difficult to choose which one of the two is for you. Luckily, this article is here to help you decide.
Are you ready to find out if Cabo San Lucas or San del Cabo is the best destination for you? Here we go!
Busy Beaches or Relaxing Beaches
The number one thing that people are hyped for when they think of a beach destination is, you know, the beaches. And when you compare the ones in Cabo San Lucas with the ones of San Jose del Cabo, they are worlds apart in every single aspect.
Do you want to relax, read a book, and chill? Then San Jose del Cabo is for you. Do you want to party, dance and experience water sports? Then Cabo San Lucas is for you.
In my opinion, the perfect beach is the one without noise so San Jose del Cabo wins this round.
Winner: San Jose del Cabo.
Nightlife or Family Time
As one friend put it: San Jose del Cabo is for families and couples while Cabo San Lucas (check out some of Cabo San Lucas's best luxury hotels here) is for single travelers.
And while I don't fully agree with him, the truth is that there's not a single place for partying in San Jose del Cabo while there's plenty of them in Cabo San Lucas.
Some of the best ones to party and meet people from all over the world are Mango Deck, Squid Roe, and of course, the Vegas-like Coco Bongo.
Winner: Cabo San Lucas.
International or National Tourism
For some reason, San Jose del Cabo is mostly visited by National Tourists (that is, Mexicans) while Cabo San Lucas is preferred by International Tourists. In a way, San Jose del Cabo reminded me a bit of Puerto Vallarta (check out my Puerto Vallarta guide here!) while Cabo San Lucas reminded me of Nuevo Vallarta.
The staff and service providers of both cities are bilingual (and many are even trilingual) so in the grand scheme of things, this doesn't make a huge difference in my opinion.
That being said, I found out that there's more traditional Mexican street food in San Jose del Cabo's downtown area in case you're craving some Baja fish tacos.
Winner: Tie.
Sunsets or Sunrises
Because of their geographical location, it is impossible to see a sunrise in Cabo San Lucas in the same way that it is impossible to see a sunset in San Jose del Cabo.
Personally, I'm more of a sunrise type of guy since there are always fewer people and you could always jump back into your bed afterward to sleep some more.
That being said, you have to go to the beaches located in the Pacific Ocean's side of Cabo San Lucas to see the sunset because you won't be able to see it from the beaches in the Sea of Cortez's side since Los Arcos will block your view.
Winner: San Jose del Cabo.
Distance to Airport and Other Points of Interest
Out of the two, San Jos del Cabo is the closest one to the Aeropuerto Internacional de Los Cabos (20 minutes by car) while Cabo San Lucas is a little bit further (40 minutes by car).
However, if you want to visit Los Arcos, the most famous attraction of Los Cabos, you have to stay in Cabo San Lucas or take a taxi, uber or local bus from San Jose del Cabo (30 minutes by car) since Los Arcos is located in Cabo San Lucas.
When it comes to other out-of-town attractions in Baja California Sur such as Playa Balandra or Cabo Pulmo, your best bet is to rent a car or hire a tour so it doesn't really matter that much if you depart from Cabo San Lucas or San Jose del Cabo.
Winner: Cabo San Lucas.
Final Verdict: San Jose del Cabo or Cabo San Lucas?
In the end, both cities have their own niches and target market but if you're still torn between one or the other, remember that they're actually not that far apart.
Los Cabos (check out the review of the Grand Velas Resort here) is extremely safe for tourists so don't be afraid to use the very efficient public transportation, the Ruta del Desierto AC bus runs every 10 minutes between San Jose del Cabo and Cabo San Lucas making it the perfect choice to explore the area.
The bus fare is 2 USD one-way and the estimated journey time is 20 minutes give or take.
Are you ready for having the best time of your life in Los Cabos? Stay tuned for future articles at Journey Wonders with the best beaches in Los Cabos as well as the ultimate guide to visiting Los Arcos!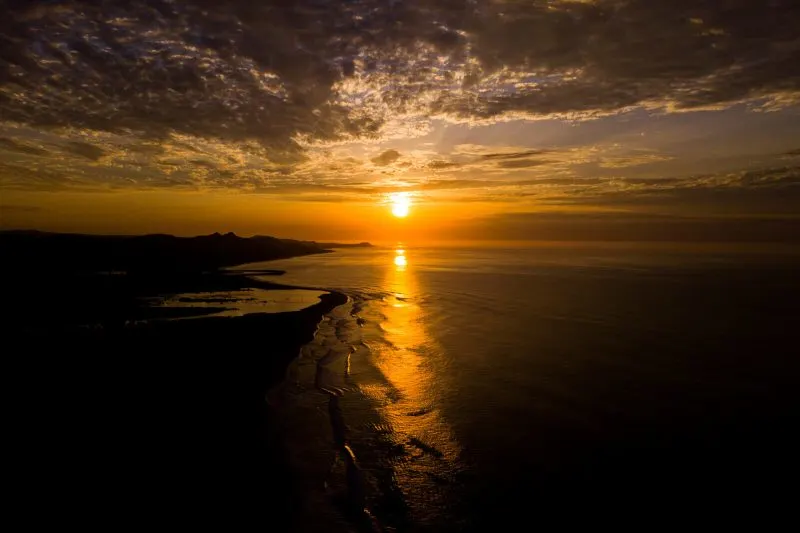 Where to Stay in San Jose del Cabo, Mexico
When it comes to accommodation options in San Jose del Cabo, my best recommendation is to book an all-inclusive with beach-front access to minimize the hassle of going from point A to point B.
During my most recent visit, I was kindly hosted by Posada Real Los Cabos, an all-inclusive resort with private access to the beach, amazing Mexican food, and tons of activities such as concerts and karaoke.
My favorite feature? Chilling at the super relaxing pool while drinking a lemon margarita from their pool bar. What else do you need to be happy in this lifetime my wonder friends?
You can make a booking for this and more properties via our Booking.com Affiliate Link of Wonders! Same price for you and a small pocket money commission for this website of yours.
Sweet deal, uh?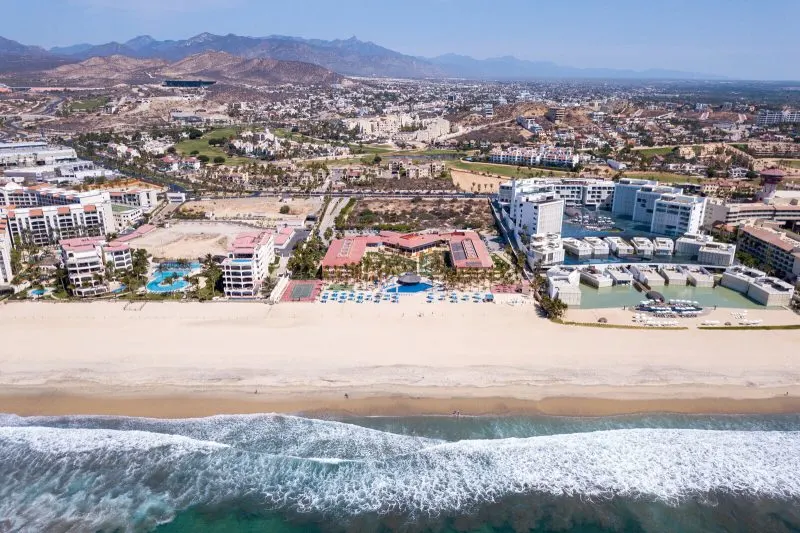 I hope you have enjoyed this article about the differences between San Jose del Cabo and Cabo San Lucas. Don't forget to subscribe in order to get more awesome updates and tips straight to your e-mail!
Have you ever visited Los Cabos? Would you like to? Do you prefer San Jose del Cabo or Cabo San Lucas? Share your thoughts and let me know what you think!
Until next time, my friends!