Croatia has become an increasingly popular travel destination in recent years with its stunning coastline along the Adriatic Sea, historic cities, and beautiful natural landscapes.
Whether you're a seasoned traveler or planning your first international adventure, Croatia offers a unique and memorable experience. To help you make the most of your trip, we've compiled a list of valuable tips for first-time visitors to Croatia.
Visit Croatia During the Right Season
Croatia enjoys a Mediterranean climate, with mild, wet winters and hot, dry summers. The best time to visit depends on your preferences. Summer (June to August) is the peak tourist season, with warm weather, bustling coastal towns, and lively festivals.
If you prefer a quieter experience, consider visiting in the shoulder seasons of spring (April to June) and early autumn (September to October). These months offer pleasant weather, fewer crowds, and more affordable prices.
Croatia in the Winter is also a good option as temperatures don't drop as much so you can enjoy the entire country without any issues.
Explore the Coastal Gems of Croatia
Croatia's coastline is a treasure trove of picturesque towns and islands. Make sure to explore the historic cities of Dubrovnik, Split, and Zadar.
Wander through the charming narrow streets of Dubrovnik's Old Town, soak up the Roman history in Split's Diocletian's Palace, and listen to the mesmerizing sea organ in Zadar. Remember to take a ferry ride to the beautiful islands of Hvar, Brac, and Korcula.
You can read about a 24-Hour Itinerary in Split here my wonder friends!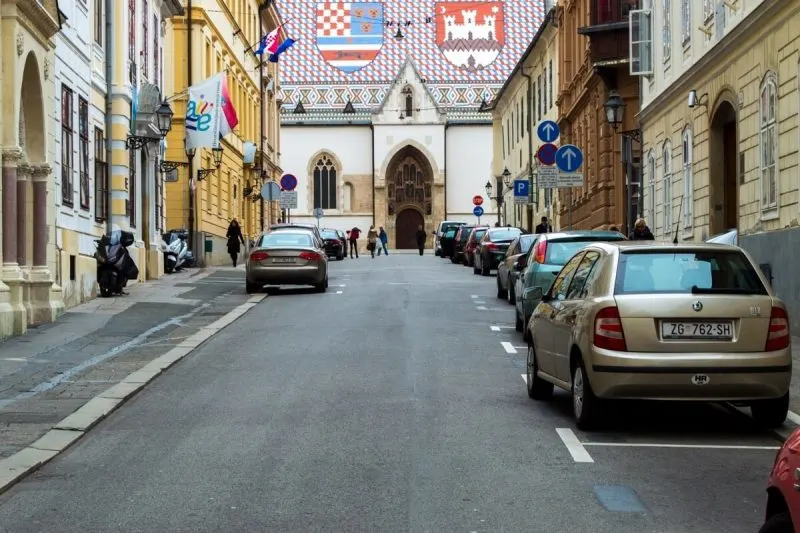 Visit Plitvice Lakes National Park
One of Croatia's natural wonders, Plitvice Lakes National Park, should be on your itinerary. This UNESCO World Heritage site boasts a series of cascading lakes and waterfalls surrounded by lush greenery. Hike the well-marked trails and take in the breathtaking scenery. Plan your visit early in the day to avoid the crowds, and remember to wear comfortable walking shoes.
Embrace the Local Croatian Cuisine
Croatian cuisine is diverse and delicious, with a focus on fresh ingredients from both land and sea. Be sure to try traditional dishes like "Peka" (a combination of meat or seafood and vegetables roasted under a bell-like lid), "Cevapi" (grilled minced meat), and "Pasticada" (slow-cooked beef stew). Pair your meal with a glass of local wine or the famous "Rakija" (fruit brandy).
Learning a Few Words in Croatian
While many Croatians in tourist areas speak English, learning some basic Croatian phrases can go a long way in enhancing your travel experience.
You can start by picking up standard greetings, polite phrases, and numbers. If you want to dive deeper into the language, consider learning Croatian through online courses and language apps to better connect with the local culture.
Respect Local Customs and Etiquette
To make a positive impression on the locals, respecting Croatian customs and etiquette is essential. Cover your shoulders and knees when entering churches, and avoid loud behavior. Tipping is customary in restaurants, and rounding up the bill is appreciated.
Additionally, it's polite to greet with a handshake and use titles like "Gospodin" (Mr.) and "Gospođa" (Mrs.) when addressing people.
Be Prepared for Currency Exchange
Croatia uses the Croatian Kuna (HRK) as its official currency. While some places accept euros, exchanging your money for Kunas upon arrival is advisable to avoid unfavorable exchange rates.
ATMs are widely available in cities and towns, making it convenient to withdraw local currency as needed.
Stay Safe and Be Mindful of Scams
Croatia is generally a safe country for travelers. However, it's essential to stay vigilant and be aware of common tourist scams, such as overcharging at restaurants or fake taxi services.
Always use official taxis with visible meters and check restaurant prices before ordering.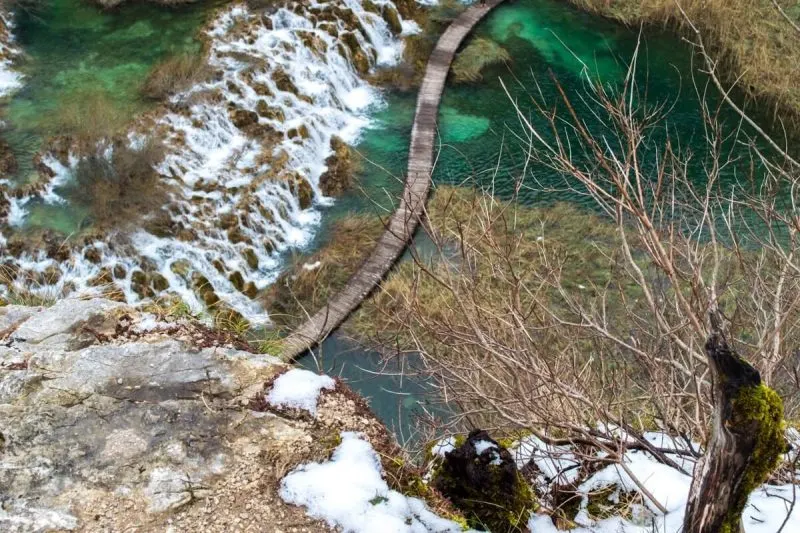 Explore the National Parks
In addition to Plitvice Lakes, Croatia boasts several other beautiful national parks, including Krka National Park and Brijuni National Park. Kornati National Park is made up of a group of islands in the Adriatic, Kornati National Park is a sailor's paradise. It's characterized by its rugged coastlines, barren landscapes, and crystal-clear waters.
The park is a UNESCO World Heritage site and offers excellent opportunities for boating, snorkeling, and diving. These natural wonders offer opportunities for hiking, swimming, and experiencing the country's diverse wildlife and landscapes.
Enjoy the Adriatic Sea
Croatia's coastline is renowned for its crystal-clear waters and beautiful beaches. Whether you prefer a secluded cove or a lively beach club, Croatia offers a variety of options for beach lovers. Remember your swimsuit and sunscreen for some relaxing seaside moments.
Visiting Croatia is a rewarding experience filled with history, natural beauty, and warm hospitality. By following these tips and embracing the local culture, you can make your first trip to Croatia unforgettable.
So, pack your bags, immerse yourself in the rich Croatian culture, and savor the beauty of this Mediterranean gem.