"Neutrality does not exist in the face of murder. Doing nothing to stop it is, in fact, choosing. It is not being neutral." -No Man's Land (2001)
Hello my wonderful readers, how have you been? It's been over a month ever since I left Bosnia and I still haven't fully processed the stories of the war that my friends over there shared with me.
You see, war changes people and their perceptions about life and death…And yes, to visit Bosnia is an experience that will definitely change the way you think too.
Writing About Bosnia…
Writing about Bosnia has been one of the most difficult things I've ever done in my life and to be honest I'm still in shock over how fellow brothers and sisters shot each other over religious/ethnic divides and how the rest of the world mostly stood by to watch in a neutral position.
Here is an article about my experiences visiting Bosnia and how I found the soul of the country.
Enjoy and remember to share it with your friends!
Understanding Bosnia and the division of the Balkans
In order to understand the complexity of Bosnia and the break up of the Balkans, it is important to analyse the main three religions of the area: Orthodox Christianity, Catholicism and Islam.
Over the course of many centuries, the countries of the Balkans started to convert to one or the other and in turn, their present-day cultural identity is partly based on the religion that they chose centuries ago.
At the time of Bosnia's independence from Yugoslavia (1992), the people of Bosnia were divided in three main groups: Catholics (Bosnian Croats), Orthodox Christians (Bosnian Serbs) and Muslims (Bosniaks).
As you can imagine, both the Bosnian Croats and the Bosnian Serbs wanted to annex as much land as possible to the countries where they were a majority (Croatia in the case of Bosnian Croats and Yugoslavia for the Bosnian Serbs) instead of living as a minority in Bosnia.
War soon followed.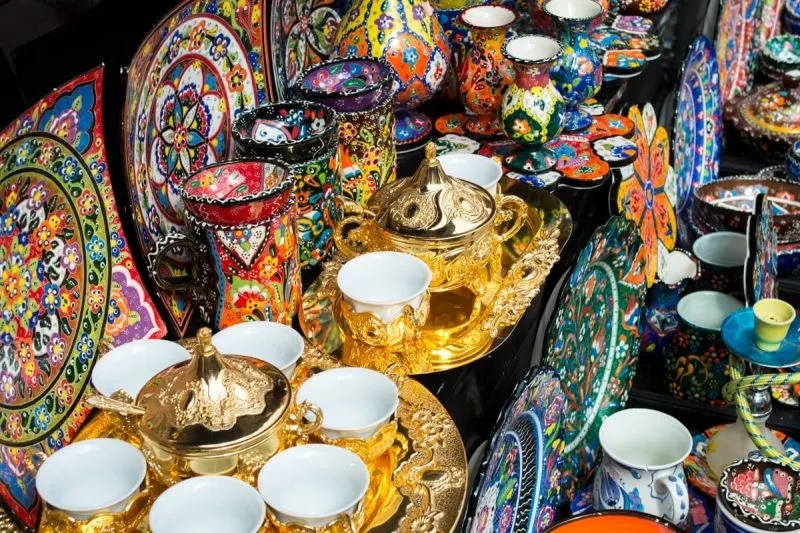 Every young person you'll meet in Sarajevo still has the mental (and sometimes physical) scars of the siege of Sarajevo, considered as the longest and bloodiest of all sieges in modern history in which Bosnian Serbs terrorised the inhabitants of the city from the many hills that surrounds Sarajevo.
In Mostar, things were equally bloody as Bosnian Croats destroyed the many bridges of the old town and used snipers to shoot at Bosniak civilians.
"It was really hard to believe that the person you went to school with is now trying to kill you from a sniper tower" an inhabitant of Mostar told me.
Eventually, after many years of watching from the sidelines and witnessing the numerous accounts of war crimes such as civilian massacres and ethnic cleansing, NATO intervened in 1995 in favour of the Bosniaks and helped to negotiate a cease fire between the warring forces. More than 30,000 Bosniak civilians died during the war.
Life hasn't been easy for the people of Bosnia and yet, each day they wake up filled with hope and optimism for a better future. To me, that is the Soul of Bosnia: the people.
And in the end, every single story matters.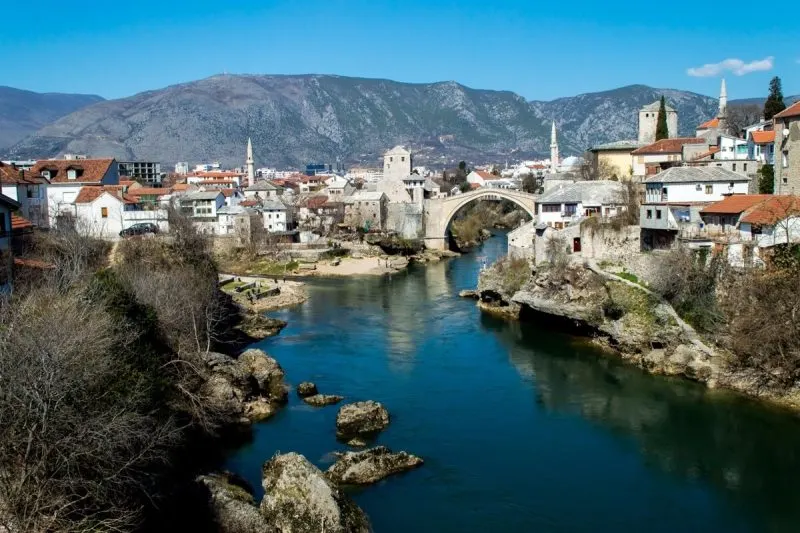 The Number One reason Why You Should visit Bosnia
I could go on for ages about the many architectural wonders of Bosnia, including the historical Latin Bridge where World War 1 began with the assassination of Franz-Ferdinand.
I could go on for ages about the amazing food that you will find in Bosnia, including the cevapcici (grilled minced meat) which is one of my favorite dishes ever. I could go on for ages about the otherworldly vibe of Mostar(check out the best things to do and see in Mostar here) and the bravery of the divers who jump from the bridge each day…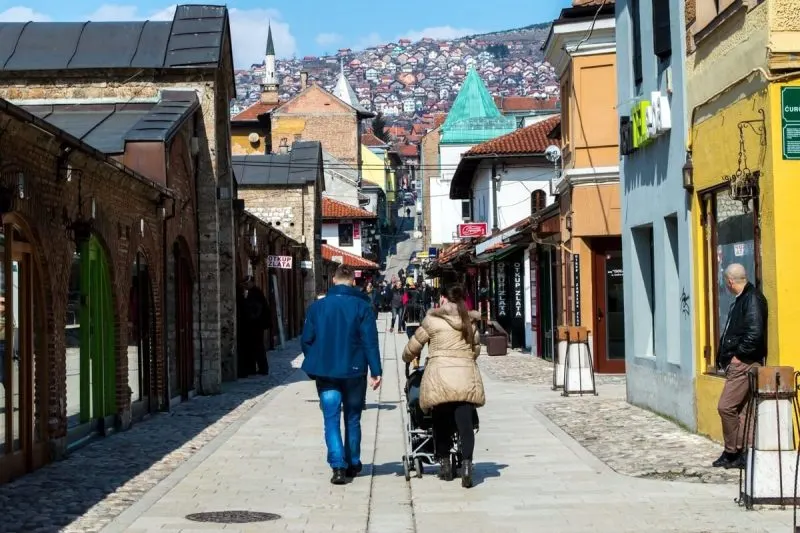 And yet, the number one reason why I think everyone should visit Bosnia is the Bosniak themselves. Nowhere else in the world you will find people as friendly and as optimistic as the Bosniaks.
To have a Bosniak friend is to have a treasure and that's why I cannot wait to visit their country again.
Bosniaks are a true inspiration to people all around the world since they are the best example of how low wages and unemployment are never a justification for crimes against tourists (or against each other for that matter).
Honesty and education are the only ways to achieve progress and I wish more countries could learn from Bosnia's example.
To visit Bosnia is to visit a country filled with hope for a better future.
And trust me, you won't regret it.
Things you should know before traveling to Bosnia and Herzegovina
If you're already in Zagreb and want to continue onwards to Dubrovnik, going via Bosnia is a cheaper option than going via Split. Trains from Zagreb depart daily at 09:00 and arrive to Sarajevo at 18:00.
Places of interest in Sarajevo include the Latin Bridge, the Historical Old Town, the Olympic Mountains and the Sarajevo Tunnel Museum located near the airport (you can take a guided tour run by the Hostel to the last two places in the same day).
From Sarajevo, there are many daily trains and buses to Mostar (2 hours), the most popular and picturesque destination in Bosnia by far. Each day, professional divers jump from the Mostar Bridge to earn money from travellers and locals alike.
Did you know that during the war the bridge was destroyed and yet, divers jumped from one of the edges in order to keep the tradition alive? And yes, if you're brave enough you can jump from the Mostar bridge too!
Finally, from Mostar you can take a bus to Dubrovnik (2 hours and a half) to enjoy the pearl of the Adriatic. Here you can read all about my experience visiting Croatia during the winter.
Where to stay in Bosnia and Herzegovina
Accommodation in Bosnia is very affordable and in most place you will receive an amazing display of hospitality and kindness. Here's a list of my recommendations for all types of budgets:
When it comes to luxury and boutique hotels, my best choices are the Isa Begov Haman Hotel (Sarajevo) and the Hotel Eden (Mostar). For budget hostels and guest houses I recommend The Doctor's House Hostel (Sarajevo) and the Nina Hostel (Mostar).
You can make a booking for this and more properties via our Booking.com Affiliate Link of Wonders!
Same price for you and a small pocket money commission for this website of yours.
Sweet deal, uh?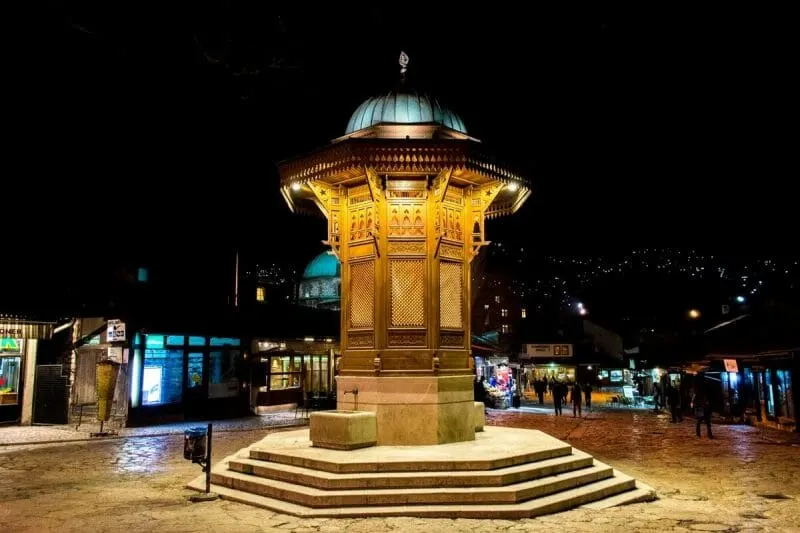 I hope you have enjoyed this travel guide to Bosnia's top attractions. Don't forget to subscribe in order to get more awesome updates and tips straight to your e-mail!
Have you ever been to Bosnia? Would you like to? Share your thoughts and let me know what you think!
Until next time, my friends!