Planning on Traveling to the Caribbean? Here are 5 Awesome Tips to Plan the Perfect Caribbean Vacation!
Since my first trip to the Caribbean, I've been in love with turquoise water, perfect weather, and amazing relaxing vibes everywhere. "It's five o'clock somewhere" saying is seriously taken on the islands, and it feels like the time stopped while you are soaking on the beach.
If you are thinking of a Caribbean holiday in a near future, here are some tips on how to get ready for it!
The 5 Best Tips for the Perfect Caribbean Vacation
Decide on the Destination
Make sure to research destinations thoroughly before deciding where you want to go. Not every island is the same, and some offer more activities while others offer peaceful beaches and gorgeous natural areas.
The islands like Puerto Rico, Bahamas, or Barbados are more city-oriented with a bigger population. Busy areas are great for tourists that are looking for nightlife, a lot of restaurants and great shopping. While Montserrat, Grenada, and Bonaire have quiet resorts, an abundance of white sand beaches, and incredible water sport opportunities.
For solo travelers, safety is a number one priority, and although the Caribbean is pretty safe it is important to check crime rates in the place you are visiting. Sometimes just a part of the city might be dangerous for tourists, even though the rest of the city is fine and danger-free.
Find the Perfect Accommodation for Your Needs
Accommodation is very important for many aspects of your trip. The proximity of tourist locations, safety, closeness to the beach, and so much more comes to a count when choosing a perfect place.
Firstly, set up a budget when choosing the hotel or a villa, and then search for the accommodation that fits your needs.
For some budget-friendly options, you might want to check out hotels or hostels at the destination of your choice. As a solo traveler, I met amazing people while staying in hostels around the world. It is an experience everyone should try at least once.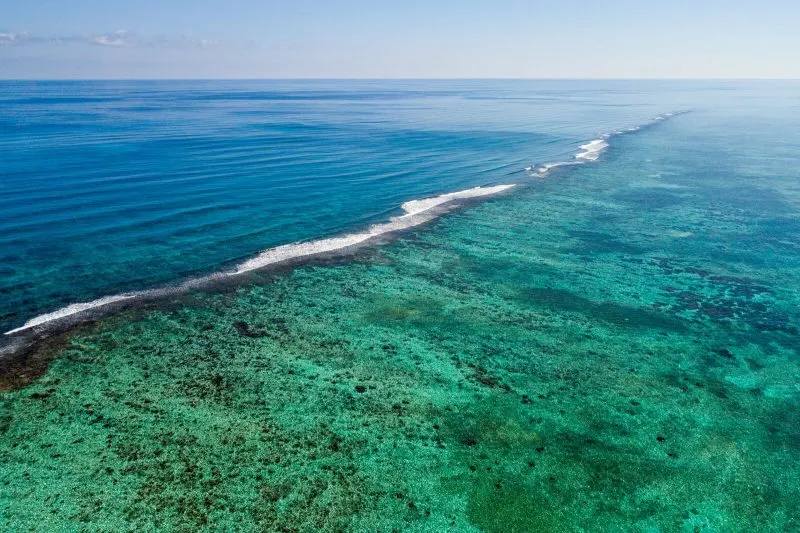 Make a List of Fun Activities
I find it much easier to book tours in advance when traveling. This way you can plan each day of your trip, especially if you are on a tight schedule.
For those who like cruising, booking shore excursions is common knowledge, as every cruise line offers booking tours in advance. This way you won't have to worry about getting back on board on time.
Cruise lines always have everything interesting in a port of call offered through their tours. Even if you don't want to book their packages check out those pages on their website to get some idea of what can you do on your own while outside in port.
However, for more adventurous types, getting a map and walking around cities might be the most amusing activity you could ever think of. Don't hesitate to talk to locals and find out about the good best places to eat, what you can see off the beaten path, and where the most beautiful beaches are.
Pack the Essentials
Packing for your vacation needs some planning, too. Your destination and activities you are going to have will determine how many things you are bringing. If you are planning on going to a nice restaurant you might need fancier attire. On the other hand, explorers that are going to spend all the time outdoors should think more about comfy shoes for walking than dresses and heels.
The basic packing list includes things like a passport, visas, cards, tablet or laptop , and other essentials. To this list, I would add a lot of sunscreen that is reef-friendly, several pairs of sunglasses, and at least three pairs of flip flops. In the case of sunburns, it is good to have some cooling cream or aloe with you.
Always take with you your beach towel, your sun hat, and water shoes. Before your flight, make sure that you have not just your plane ticket and your other paperwork in order, but also essential medication, bug spray, a phone protector for water and sand, and an extra charger.
Get Your Visa on Time
To achieve a stress-free travelling lifestyle, you must be organized and possess great planning skills. This includes paperwork, packing, and being on time for your flights.
As we know already, some countries have a visa-free regime, but others require visas and it is different from one to another. It is necessary to check if the place you are travelling to requires a visa, maybe a vaccination for a tropical disease, or a passport that will not expire six months after the date of your trip.
It is never a good idea to go on a holiday without travel insurance, especially for frequent travelers or digital nomads. A simple accident can cost you a lot of money and nerves. Also, get yourself familiar with the cancelation policy of your airline, and what steps you can take if something goes wrong with your flight.
Once you have everything ready for your trip make digital copies and send them to yourself in an email or upload them to a cloud.
Make a checklist of everything you need for your holiday and choose a destination in the Caribbean, that is paradise-like and also an excellent goal for your bucket list.
What is left to do is just to relax and enjoy the sun. Have a nice journey everybody!