Is Singapore worth visiting? Is Singapore Expensive? Read all about Singapore from both a Tourist and a Business Traveler Viewpoint. Plus, FOOD!!!
" Is Singapore worth visiting? " was probably one of the most frequently asked questions by travelers planning which SE Asian countries to explore in their journeys.
"It's expensive. There's no adventure there. Way too many rules" were amongst the top complaints by travelers that have already been to the city of the Merlion.
But could it be possible that they are wrong and Singapore is in fact an awesome city to travel to either for business or pleasure?
Here's the story of my epic week in Singapore my wonder friend. Warning: The photos here might make you think you're actually in the future!!!
Is Singapore Worth Visiting? The Funky Futuristic Hub of SE Asia
When you think of cities in SE Asia, the words "pristine clean and crime-free" are probably hard to come up with but Singapore is definitely up there (and even above, if you ask me) with the metropolitan cities found in North America and Western Europe.
This virtual quasi-perfection is actually what turns off most adventure seekers since there's technically nothing that can go wrong. After all, the most epic travel anecdotes of SE Asia usually involve doing things that are slightly outside the boundaries of legality.
Singapore? Singapore thrives with rules and regulations including a ban on chewing gum as well as a ban on drinking water while you're on the metro. Say what? Are they going to ban Sombreros too?
And yes, I'm probably exaggerating a little bit but trust me, as long as you play by the rules, you shall be totally fine and have the time of your life in this bubbling city filled with many interesting attractions (most of them totally free of charge).
During my most recent visit to Singapore I was able to see the city as a tourist as well as a business traveler and here are my different takes on what to expect from both sides of the spectrum.
Tip of Wonders: If you're arriving at the airport during daytime hours, the MRT (metro) is the best non-expensive option by far.
However, if you're arriving late at night, my best suggestion is to try out Black Lane for airport transfer in Singapore. Traveling by a black limo is pretty dope yo!
As per the new e-service launched by ICA (Immigration and Checkpoints Authority) now the visitors can obtain their Singapore Arrival Card for a stay of up to 14 days.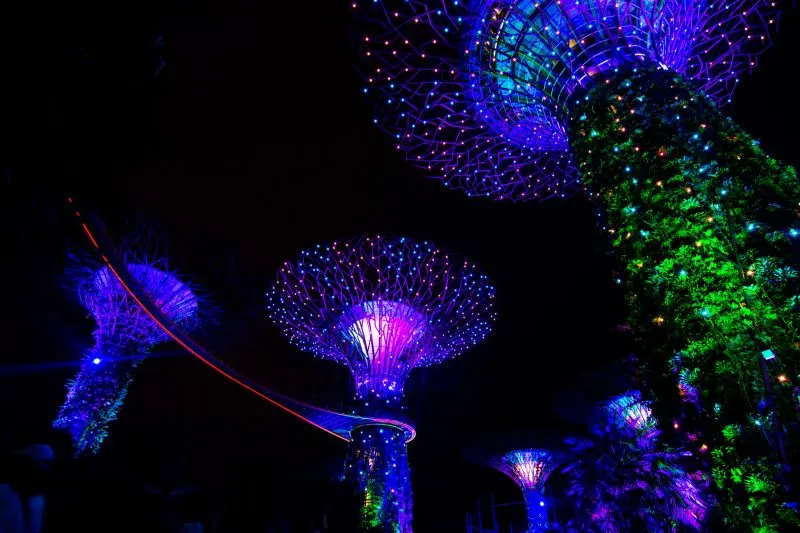 Singapore on a Budget AKA how to enjoy without filing for bankruptcy
If you're visiting Singapore as a tourist, chances are that you're having a stop-over on the way to a third SE Asian destination and you decided to make the most of it.
It is also likely that you're probably going to spend more money in 2 days than on 2 weeks in Vietnam. Honestly, I'm still in total shock after paying 6 USD for a bowl of Pho soup!
Nevertheless, the best two attractions of Singapore (in my opinion) are TOTALLY FREE of charge and actually just in front of each other: The Marina Bay Sands Light and Water Show and the Night Rhapsody at the Gardens by the Bay.
The Marina Bay Sands Light and Water Show (aptly named Wonder Full) takes place every day at 8:00 pm and 9:30 pm (on weekends there's an extra performance at 11:00) and it's basically 15 minutes of pushing the boundaries of creativity and storytelling.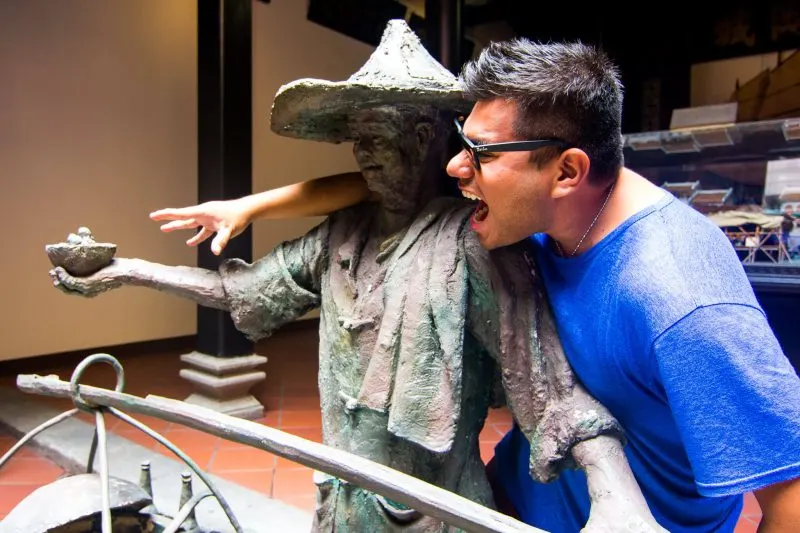 The show can be best enjoyed outside of the Marina Bay Sands Shopping Mall overlooking the bay (be sure NOT to sit at the front since your view will be very limited and people will shout at you if you try to stand up).
Would you like to listen to Louis Armstrong's "What a Wonderful World"? Come to Singapore and feel the magic!
The second (and frankly, my personal favorite) free attraction of Singapore is the Night Rhapsody at the Gardens by the Bay that takes place every day at 7:45pm and 8:45pm.
Fancy a little bit of Broadway in your life? Enjoy the razzle dazzle while the supertrees light up in an alien futuristic setting my wonder friends!
Note: Entrance to the Gardens themselves is free of charge but you have to pay if you want to enter the closed domes or if you want to walk the sky bridge atop the trees.
Where to stay in Singapore on a Budget
Singapore has its fair share of luxury hotels, boutique hotels, sky high apartment rentals, cozy hostels and much much much more. During my first few days in Singapore I partnered with Far East Hospitality to explore two very different areas of the city.
The first stop was Chinatown and the AMOY Boutique Hotel whose entrance is actually a museum about the history of Singapore itself. Isn't it crazy how fast the economy and wealth of this tiny country developed??? Plus, the Lau Pa Sat hawker food centre is just a few mins away. BEST SATAY EVER!
The second stop was the Luxurious Village Hotel Katong located in the Joo Chiat 'hood where one can enjoy the distinct Peranakan culture and a dish of laksa, the signature dish of Singapore. Bonus points if you manage to find the legendary laksa place that Gordon Ramsey visited. No hints!!!
Isn't this bath tube inside the bedroom the stuff that dreams are made of?
You can make a booking for this and more properties via our Booking.com Affiliate Link of Wonders!
Same price for you and a small pocket money commission for this website of yours.
Sweet deal, uh?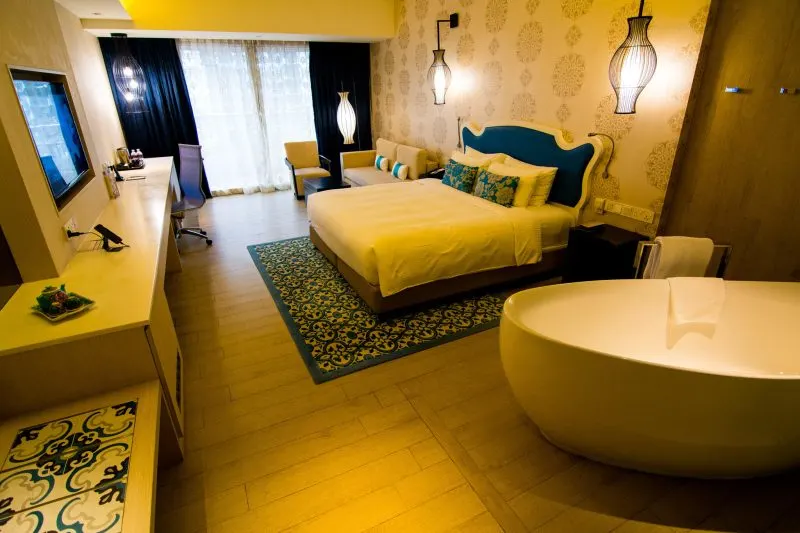 Singapore as a Business Traveler AKA how to get ready to conquer the City of the Merlion LIKE A BOSS
As I mentioned before, the main purpose of my trip to Singapore was purely business (although quoting James Bond, my typer of business is always my pleasure): my first speaking engagement at a Travel Conference.
To be more specific, I was invited to speak at ITB Asia about Social Media Travel Marketing alongside other awesome Travel Bloggers, all of us board members of the Professional Travel Bloggers Association.
Pretty groovy, uh?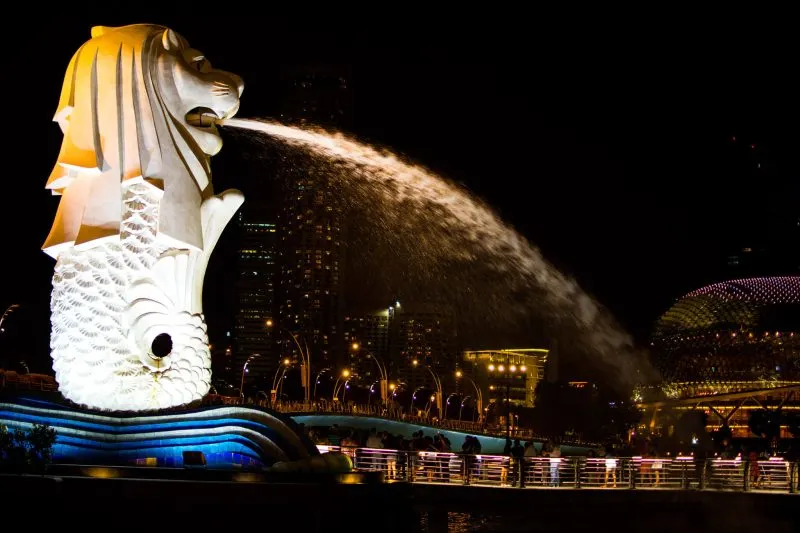 I'll kid you not: business travel is exhausting. Meetings, networking, drinks and work take place at both day and night time so it's no wonder (ha) that most business travelers have 0 time to do any sight seeing.
My Tip of Wonders? Schedule off-site meetings near the conference centre in cafes or bars located in EPIC places. You'll be surprised to see how creative a new setting is for the business mind.
The sky is not even the limit when it comes to doing business in the City of the Merlion (can you believe I got invited to a kick boxing training booth camp?) so be sure to aim high high high!!!
Whether you're visiting Singapore for business or for pleasure, the city will marvel you with its mixture of convenience (EVERYBODY speaks amazing English!!!) and exoticness (China Town, Little India and Arab Street will charm you with their authenticity).
And yes, don't forget to grab a drink (OF COURSE it has to be the Original Singapore Sling) atop the iconic Marina Bay Sands to enjoy THE best night view of the City of the Merlion.
Next time I'm swimming in that infinity pool for sure!!! Mark my words!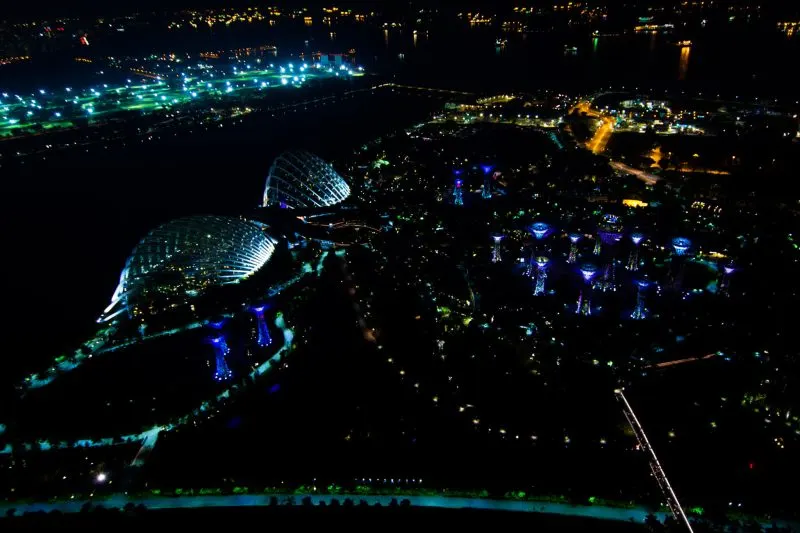 And speaking about the Merlion…well, let's just say that it has the honor of joining the Meneken Piss and the Little Mermaid in my list of over rated iconic statues. They do sell amazing ice cream in a around the area so I guess it ain't so bad?
Other interesting places to visit (which I didn't for lack of time) include Sentosa Island, Tekka Centre (epic food court in Little India) and Universal Studious. Next time. There's always a next time.
Long story short…is Singapore worth visiting? YES. YES. THOUSAND TIMES YES! BEST FOOD IN ASIA BY FAR!!!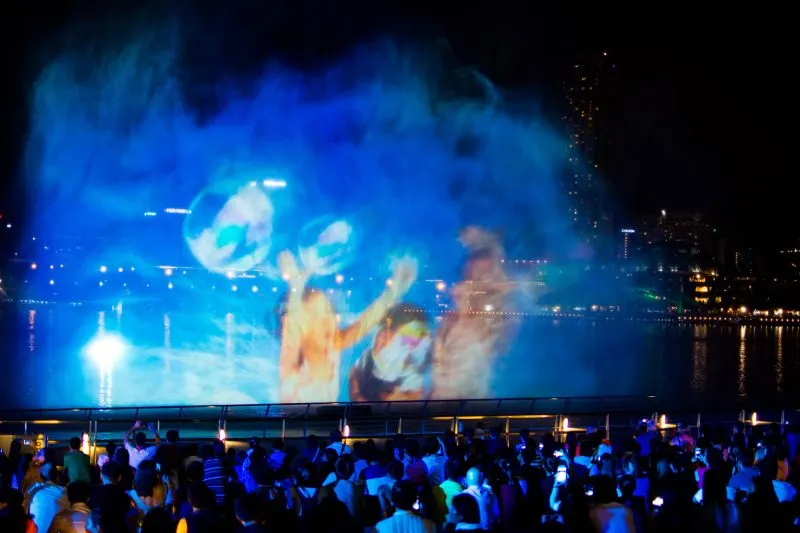 Where to stay in Singapore if you're visiting as a Business Traveler
Sometimes, location is better than luxury and that's why apartment rentals are some of the most popular choices for business travelers to Singapore, specially those that are walking distance to the conference centers.
This time, I stayed at the Metro Residences located just a few minutes walk to the bay area of Singapore. The rooms are very cozy and they even have not one but TWO pools in the building. If you're looking for corporate rentals, this is definitely a good choice.
This is my work view from the private balcony. Not bad for getting some wonderful writing inspiration, uh?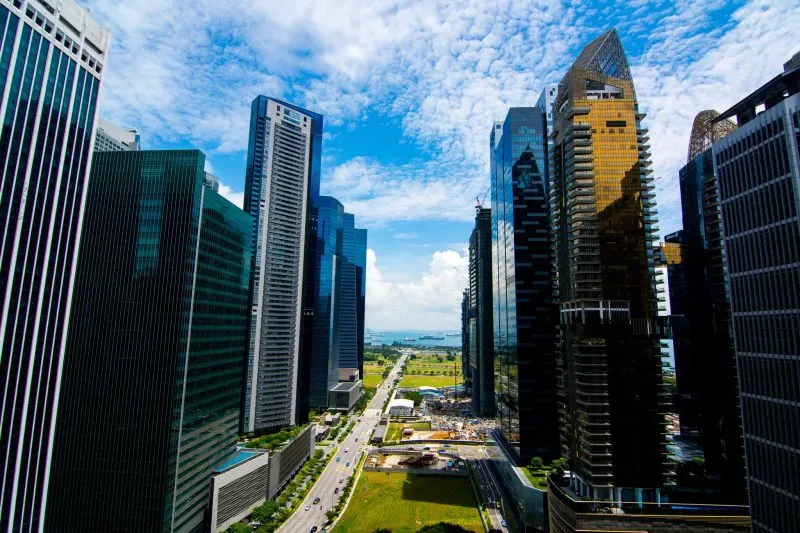 I hope you have enjoyed this article about the Wonders of Singapore. Don't forget to subscribe in order to get more awesome updates and tips straight to your e-mail!
Have you ever been to Singapore? Would you like to? How was your experience like? Boring or Exciting? Share your thoughts and let me know what you think!
Until next time, my friends!