An article about the 6 Guanajuato Pueblos Magicos: Dolores Hidalgo, Jalpa de Canoves, Mineral de Pozos, Salvatierra, Comonfort and Yuriria.
Guanajuato is one of the most beautiful states of Mexico thanks to its nature, culture, architecture, and food.
One of its many cultural attractions is the number of Pueblos Magicos (Magical Towns) you can find here. From beautiful colonial-era cities to a landscape that looks like a postcard straight from Scotland, Guanajuato truly has it all.
Here is a travel guide to exploring all 6 Guanajuato Pueblos Magicos including practical tips on how to get there from Guanajuato's main cities.
I hope you enjoy it, my wonder friends!
What is a Pueblo Magico?
The Pueblos Magicos initiative is one that the Mexican Tourism Board started years ago to designate towns that have a historically, culturally, and natural significance that makes visitors have a magical and unforgettable experience.
As of 2021 there are 132 Pueblos Magicos spread throughout all of Mexico and the State of Guanajuato is home to six of them: Dolores Hidalgo, Jalpa de Canoves, Comonfort, Mineral de Pozos, Salvatierra and Yuriria.
Would you like to visit them all?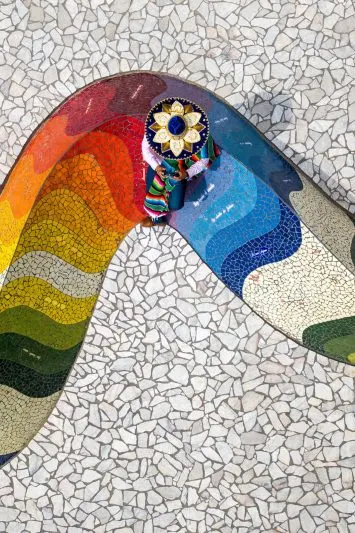 The Top 6 Guanajuato Pueblos Magicos You Need to Visit
Jalpa de Canovas
Jalpa de Canovas is the first Pueblo Magico on our list and the easiest to visit thanks to its close proximity to the city of Leon.
Founded in the 1500s, it has about 800 inhabitants today making it a very small and charming little town frozen in time where you can see what daily life was like in Mexico decades ago.
Some of the best cultural attractions of Jalpa de Canovas include Templo de la Misericordia, Presa (Dam) de Jalpa, Hacienda (Mansion) de Jalpa.
Tip of Wonders #01: Visit during the Nut and Quince Paste (Nuez & Membrillo) Local Fair in late August to taste some exquisite local cuisine. Membrillo (quince paste) is a local delicacy made by the pulp of the quince fruit. If a sugar rush is what you crave, Jalpa has you covered!
How to Get to Jalpa de Canovas
Jalpa de Canovas is conveniently located right next to Leon, the second most important city of Guanajuato. It is only 20 minutes away by car so you can easily get a Taxi or an Uber to get there from Leon.
A word of warning: Sometimes, Google Maps will automatically autocorrect Jalpa to Jalpan but don't get confused, Jalpan is a city in the State of Queretaro (check out some of the best things to do and see in Queretaro here) so make sure to double-check your destination.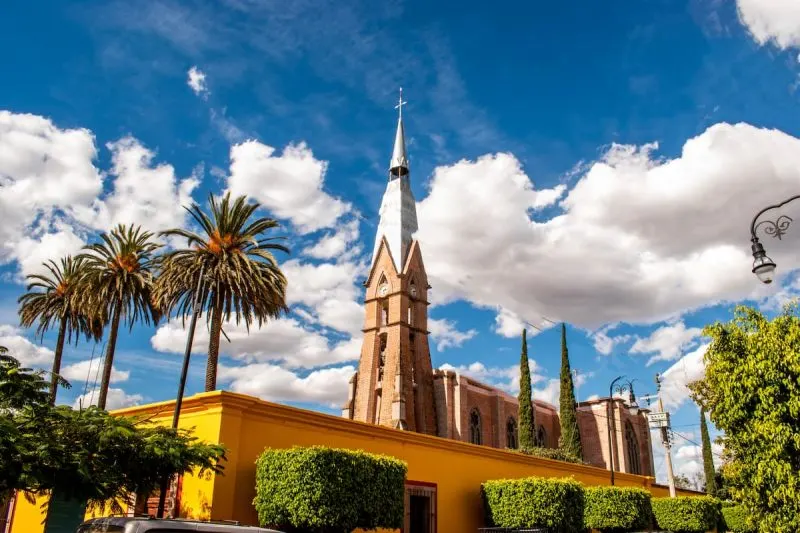 Comonfort
Comonfort is the latest addition to the ever growing list of Pueblos Magicos in Guanajuato and it is easy to see why. At simple glance it is impossible not to fall in love with this charming town located east of Guanajuato City will charm you from the moment you step in it.
Featuring two archeological zones, Comonfort will give you a much needed dose of cultural tourism to help you learn about the Pre-Hispanic history of Mexico. Other attractions include vineyards, a beautiful parish and the School of Arts.
Tip of Wonders #02: Watch how the local artisans make the traditional Pre-Hispanic molcajetes. These are traditional stone tools made for grinding various food products such as avocado. Who's ready for some freshly made Guac and Chips?
How to Get to Comonfort
You can take a local bus from the Guanajuato City bus station. The journey takes one hour in theory but be prepared to spend two hours if not more on the bus. Alternatively, if you're visiting Celaya, Comonfort is just 40 minutes away.
Renting a car and organizing your own visit is advised as you will have extra time to visit the vineyard although make sure to draw straws to choose a designated driver. Be responsible my wonder friends!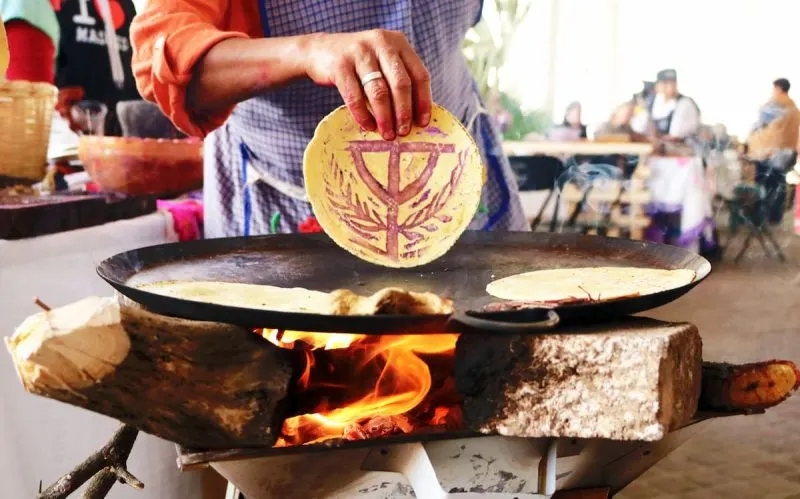 Mineral de Pozos
Mineral de Pozos is known to Guanajuato locals as a Ghost Town and it isn't hard to see why. The streets are beautiful yet empty making this a very enigmatic place to visit.
In addition to the beautiful architecture of the town itself, you can visit some nearby attractions such as mines and lavender fields.
And yes, you can even visit a beer spa located inside this strange Pueblo Magico. How cool is that? You can read all about Mineral de Pozos here.
Tip of Wonders #03: For such a small town, Mineral de Pozos has its fair share of local delicacies such as tacos de escamoles. These tacos are known as the Mexican caviar but instead of eating fish eggs you'll be eating ant larvae, a dish from the time of the Aztecs. What an unexpected wonder, right?
How to Get to Mineral de Pozos
Mineral de Pozos is located one hour and a half from San Miguel de Allende (read all about the best things to do and see in San Miguel de Allende here) although the frequency of buses is not ideal.
Renting a car from San Miguel de Allende is the best option since you can easily move to visit the lavender fields, the mines, and many more landscapes located in the State of Guanajuato.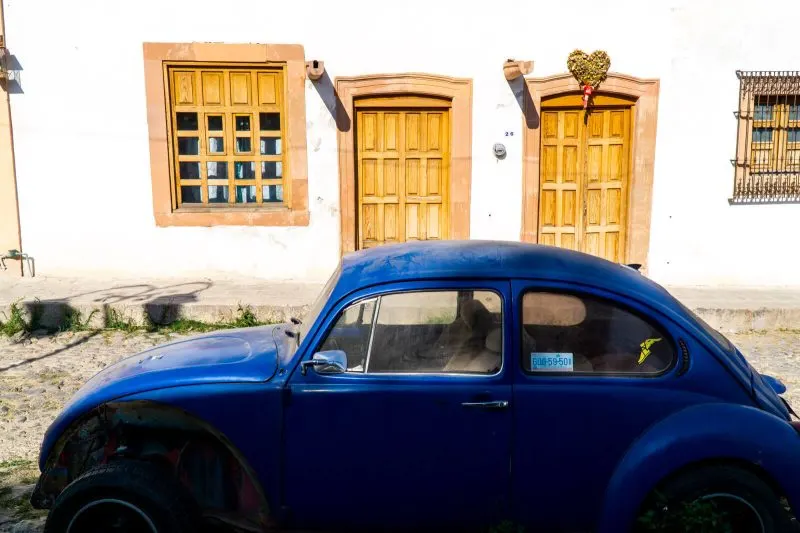 Salvatierra
Salvatierra is the least visited Pueblo Magico on the list but that's actually a plus since it's a perfect off-the-beaten-path destination.
Built on a Chichimeca culture valley, Salvatierra is located next to the River Lerma, one of the longest rivers of Mexico. It is also bordering the state of Michoacan so you can try some of the food from that state as well.
Some of its main attractions include: Templo & Convento del Carmen, Nuestra Señora de la Luz Church and the Bridge of Batanes.
Tip of Wonders #04: Buying rompope (an eggnog-like drink) from the local nuns might seem a little bit bizarre but these nuns of wonders sure know how to make some great eggnog. In Mexico, nuns in a convent have a strong tradition of making artisanal eggnog so be sure to buy a bottle or two for… cultural research if you know what I mean.
How to Get to Salvatierra
Salvatierra is located two hours South of Guanajuato City but buses are very infrequent so plan accordingly. It is also located next to Yuriria, another Pueblo Magico on the list so you can visit them both at the same time.
My best recommendation is to rent a car and plan a Guanajuato RoadTrip to visit all 6 Pueblos Magicos as well as its main cities such as San Miguel de Allende, Leon, and Guanajuato City itself.
Dolores Hidalgo
Known as the Cradle of Mexican Independence, Dolores Hidalgo is one of the most historically significant cities in Mexico for it is here that the Mexican Independence movement began on September 16th of 1810.
Today, there are plenty of museums you can visit in Dolores Hidalgo to learn more about Mexico's Independence.
Other attractions in this Pueblo Magico include the Jose Alfredo Jimenez Mausoleum which is considered the most beautiful tomb in all of Mexico thanks to its vibrant mosaics and design. You can read all about Dolores Hidalgo here my wonder friends!
Tip of Wonders #05: The main square of Dolores Hidalgo has many unique flavors of ice cream that you can only find in Mexico including but not limited to Tequila, mole, pork rind (chicharron), avocado and yes, even habanero ice cream. Instead of buying one single scoop you can pay for a tasting so you can experience them all my friends! Which one is your favorite?
How to Get to Dolores Hidalgo
Dolores Hidalgo is conveniently located one hour away from Guanajuato City (check the best things to do and see in Guanajuato City here) making it a perfect day trip from Guanajuato's capital.
Buses depart many times hourly from Guanajuato's bus station although renting a car is a better option so you can stop at the Alfredo Jimenez Mausoleum and at the Atotonilco Church which are located outside of Dolores Hidalgo Proper.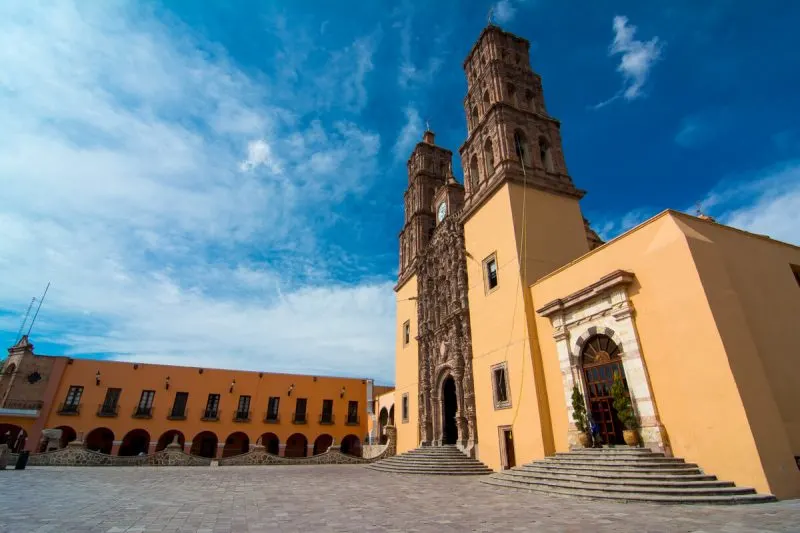 Yuriria
Yuriria, not to be confused with the Mexican singer Yuridia (no matter what Google autocorrect says) is a Pueblo Magico located to the South of Guanajuato City.
Named after the Purepecha word Yuririapúndaro which means Place of the Bloody Lake, Yuriria is actually peaceful and not bloody at all.
Its main attraction is the Ex-Convento and current Cathedral which dates back to the 1500s and is an architectural marvel of Guanajuato.
Tip of Wonders #06: Take a boat ride in Yuriria Lake and fish with the locals. You can even cook your catch of the day for a nice dinner of wonders ! Yuriria's Lake is a wonder like no other in Guanajuato and I fully recommend you to spend at least half a day exploring it.
How to Get to Yuriria
Yuriria is located two hours South of Guanajuato City and you can take a bus from Guanajuato City bus station although departures aren't that frequent so be sure to double-check departure and return times if you intend to go to Yuriria as a day trip.
As usual, renting a car in Mexico is always the superior option both in terms of cost and freedom.
Which of the Guanajuato Pueblos Magicos is the best?
If your time is limited, I would recommend you to visit Mineral de Pozos.
While Dolores Hidalgo is very beautiful, Mineral de Pozos is extremely different from all other places in Guanajuato while Dolores Hidalgo feels like a small version of Guanajuato City.
Plus, have you ever imagined seeing lavender fields in Mexico? That alone puts Mineral de Pozos at the top of my list, my wonder friends!
Interested in learning more about the State of Guanajuato? Check out the Official Website of the Guanajuato Tourism Board to get inspired and plan your journey to this beautiful area of Central Mexico.
I hope you have enjoyed this article about the Best Guanajuato Pueblos Magicos. Don't forget to subscribe in order to get more awesome updates and tips straight to your e-mail!
Have you ever been to Guanajuato Pueblos Magicos? Would you like to? Which of the Guanajuato Pueblos Magicos did you like the most? Share your thoughts and let me know what you think!
Until next time, my friends!