The Riviera Nayarit of Mexico is home to many luxury resorts and this time we'll be reviewing the All-Inclusive Marival Residences Luxury Resort. Enjoy.
If you're wondering where you should go for your next off the beaten path vacation in Mexico, the first place you should consider is the Riviera Nayarit. Riviera Nayarit is a 200-mile stretch of coastline by the Pacific Ocean and a tropical wonderland that's mostly unknown to the general public.
It is home to gorgeous beaches, high-class luxury resorts (such as the Marival Residences Luxury Resort which I'll be reviewing today), diverse wildlife, and so much more.
At this point, you might be wondering what all you can do on this magical coastline so let's take a closer look at what to see and do in Riviera Nayarit my wonder friends!!! Are you ready? Full speed!!!
Nuevo Vallarta: Where Luxury Meets Wonders
This is another must see destination for beach goers. Situated on the largest bay in the world, Banderas Bay, Nuevo Vallarta is a bird lover's dream come true.
It is home to a wide assortment of wildlife, including turtles, whales, dolphins, and many others which you can watch in their natural habitat without having to visit aquariums or zoos.
Nuevo Vallarta is also the place to go if you're looking to stay in a resort hotel such as the Marival Residences Luxury Resort.
You'll be treated to spas, golf courses, pools, and much more!!!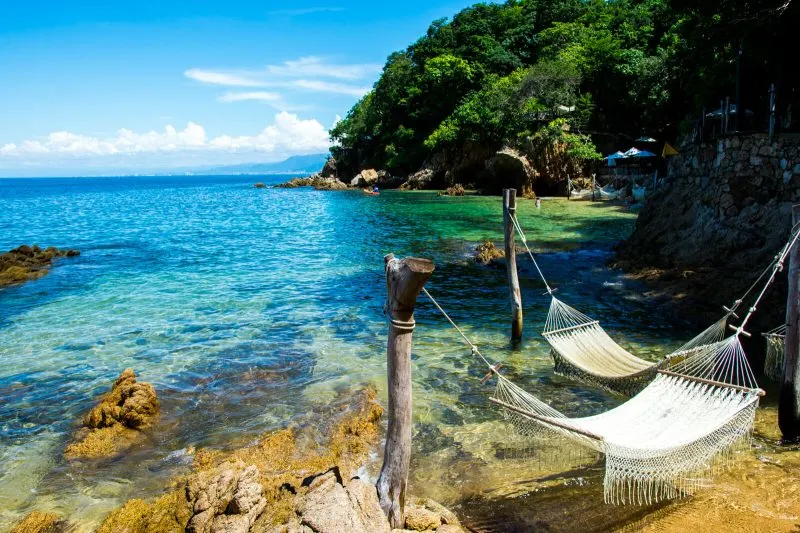 Marival Residences: My First All-Inclusive Experience
Growing up as a kid in Acapulco (check out How To Travel If You're Young and Poor), I was always a little bit jealous of how rich tourists could vacation in those mighty all-inclusive resorts while I could barely afford to eat two tortillas with salt (and sand) at the beach.
"One day", I told my band of misfits as we enjoyed a coconut that we had to snatch from the palm tree, "one day…".
A few decades later, I opened my e-mail to find an invitation to an All-Inclusive Resort in the Riviera Nayarit of Mexico. Yes my wonder friends, dreams DO come true!!!
When I first arrived at the Marival Residences (conveniently located 15 minutes away from the airport by taxi), I was blown away by their hospitality and the fact that they didn't treat me differently because I was wearing my backpacker clothes (in other luxury hotels that have sponsored me in the past, they sometimes ask me if I'm lost, can you believe it?).
Finally, after a small pre-check-in talk with the concierge, I was led upstairs to my room. Well, not just any room: a penthouse with a private pool all for myself. Not only that but the view from it was simply gorgeous!!!
Have you ever imagined waking up to this wonderful sight every morning? It took me a while to get used to it and to be honest I still kind of miss it my friends.
What I Loved About Marival Residences: The Private Pool Penthouse and the Entertainment Options
When staying in an All-Inclusive Resort, life can get kind of boring without activities and entertainment options and in that aspect, Marival Residences goes above and beyond when it comes to pleasing their guests.
With each booking you get for free one tour with Vallarta Adventures so you can go and explore some of the many wonders that the Riviera Nayarit has to offer: from zip-lining in the jungle to luxury sailing to hidden beaches, you will find adventure everywhere yo!
Tired of all that adrenaline rush? How about visiting the Melange Spa? With many rooms, each one representing a different country with an emblematic treatment, this award winning spa will offer you a very unique (although sometimes quite weird) experience.
Me? I got the experimental Chakra massage which includes a small 30 question test about your own short comings and expectations as a human being and according to your answers, you will get a massage that will help you to improve and grow as a person. How awesome is that????
And if that wasn't enough, there are many entertainment options inside Marival Residences themselves including a Mexican night with Mariachis every Tuesday at the sister resort, Marival Resorts and Suites where you can find even more entertainment options. Don't forget to request them your favorite Mexican songs my wonder friends!
Last but not least, the newly opened beachfront section called Mozza Mare is a welcome addition to the facilities of Marival Residences with its palapa restaurant, beach chairs, cabanas, bar, sport activities and an infinity pool overlooking the Pacific Ocean.
For all of this and more, it's quite obvious why Marival Residences is one of the few hotels in Mexico to have the 4 Diamond Category. Unmissable!!!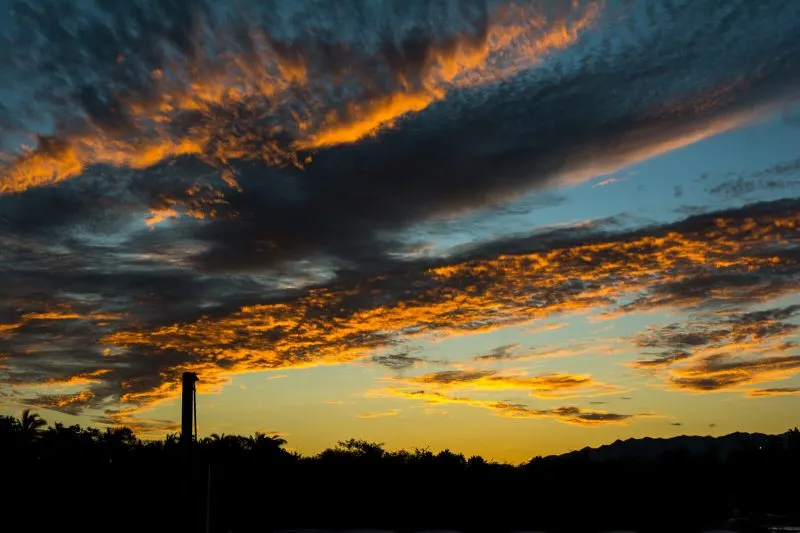 Potential Areas for Improvement in Marival Residences
As usual, no paradise is ever perfect and there were some issues with Marival Residences that I wish would be improved in order to guarantee a more pleasant stay for all guests and that the main area of improvement that some of us bloggers noticed was the big contrast between the wonderful quality of the food at the restaurant and the average one of the room service food.
This is not to say that our experience at Marival Residences wasn't a positive one. In fact, we loved every minute of our stay there (specially those all-night Travel Blogger parties at my room); these are just areas that can be improved in the future in order to be even closer to perfection.
After all, aren't we all in a constant path of self-improvement?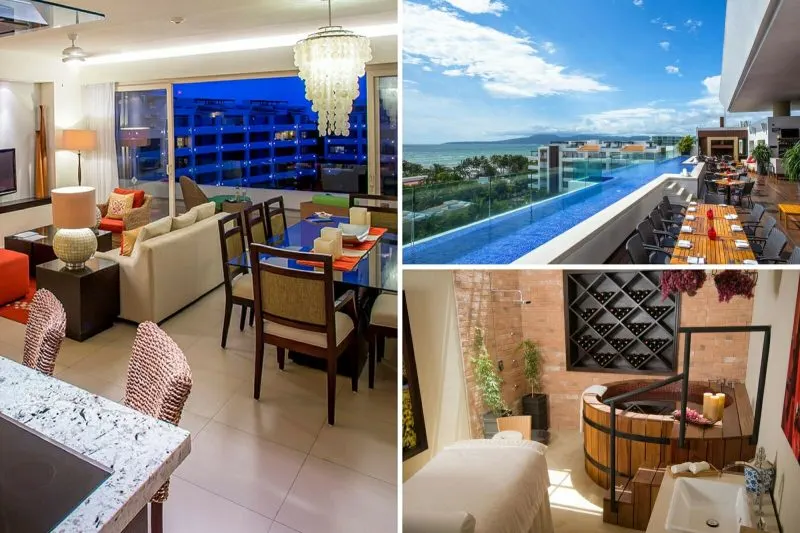 A Final Word About Marival Residences
So… should you stay at the Marival Residences of Nuevo Vallarta?
Yes, definitely yes. I would say that the residences really offer value for the money and are a good deal for those looking for an All-Inclusive experience in the Riviera Nayarit.
You can make a booking for this property via our Booking.com Affiliate Link of Wonders!
Same price for you and a small pocket money commission for this website of yours.
Sweet deal, uh?
I hope you have enjoyed this article about the wonders of Nuevo Vallarta, the Riviera Nayarit and Marival Residences. Don't forget to subscribe in order to get more awesome updates and tips straight to your e-mail!
Have you ever been the Riviera Nayarit? Would you like to? What were some of your favorite things to do and see in the Riviera Nayarit? Share your thoughts and let me know what you think!
Until next time, my friends!
Disclaimer: This article was brought to you in collaboration with Marival Residences. All opinions are my own.