Is Paris the City of Love? Here's my top 10 Romantic Things to do in Paris. Enjoy and feel the love my friends.
We have all either experienced or imagined a night in this city of romance: Paris.
Whether it's enjoying the atmosphere of Montmartre, the joy of walking along the Seine or the amazement over watching the sunset from atop the Eiffel Tower, there is no doubt that Paris has become one of the most sought-after travel destinations in Europe and the World.
But…is it really that romantic? Does it live up to the hype? Is Paris, THE city of Love?
No. Yes. Maybe.
Let me tell you about my experiences in the City of Lights.
Paris, the City of Love? Why?
My first time in Paris (January 2012) was also my first time in Europe. Everything was so different and yet, similar at the same time. Having flown over 10+ hours from Mexico, I was totally exhausted and just wanted to go to an hotel and rest…however, Paris was not my final destination.
I was part of a exchange program to this God-forsaken town in the center of France called Clermont-Ferrand (or, as I love to call it, Clermont-Faire-Rien).
My short stay in Paris involved getting a shuttle bus from the Airport to the Gare de Lyon, getting lost trying to reach the Gare de Bercy, walking aimlessly along the Seine for more than one hour, eating a sad hamburger at a McDonalds where all the employees had names that didn't sound French at all, missing the last train to Clermont-Ferrand and having to sleep outside of the train station.
I didn't even got to see the Eiffel Tower.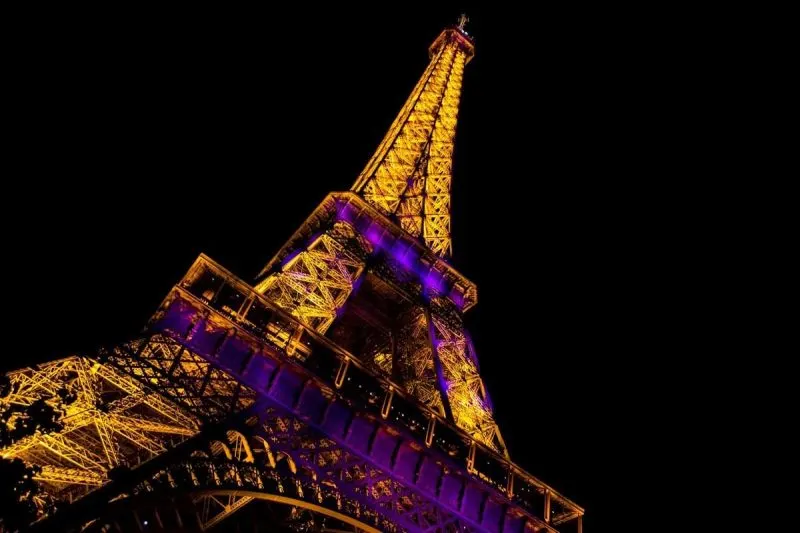 10 Romantic Things to Do in Paris
Luckily, during the first few weeks after arriving to France, I met a special girl who also possesses what I call the "travel bug" so we made plans to travel somewhere in France together, our first weekend was in beautiful Lyon and our second was in Paris.
The same Paris that I had disliked during my first visit.
My second time in Paris sure changed the way I regarded the French capital. Staying at a hotel with a beautiful night view of the Basilique du Sacré-Cœur was only the beginning of the highlights of this trip.
We did all the classic touristy bit and loved every second of it.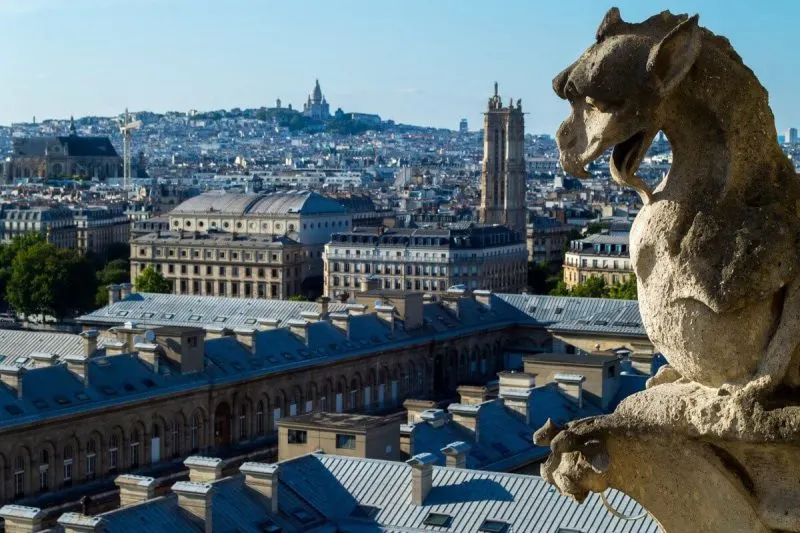 Here's a small list of the top things to do in Paris.
1) Kiss underneath the Eiffel Tower. If you're lucky, you might even find the drunk guy who claims to be the captain of the Tower. DO NOT accept his offer to marry you off, as a captain he can still legally do it!
2) Write your names on a padlock, attach it to the Pont Des Arts and throw away the keys…just don't expect it to still find it there the next week. The town hall constantly removes them in order to make room for new ones. Ha.
3) Get your caricature drawn (in a slightly racist manner, I must add) at Montmartre and get outraged at the price you'll have to pay. No discounts!
4) Buy a baguette at a touristy street stand run by a (somewhat angry) Chinese man and be ashamed because his French is leagues above yours!
5) Dine at the restaurant at the top of the Eiffel Tower Go to the top of the Eiffel Tower at night and bring the baguette you bought earlier that day. Trust me, it's better that way.
6) Take a night cruise on the Seine river. Just remember to wear a LOT of perfume to distract yourself from the youngsters smoking weed underneath the bridges and the dirtiness of the river itself.
7) Enter the Louvre Museum to enjoy its magnificent works of art. My favorite exhibit is the human zoo of annoying tour groups trying to take funny photos by "fake touching" the private parts of the Greek sculptures. Classic.
8) Visit Napoleon's grave and brag to your date that at least you're not as short as him. Special points if you also take her to the Père Lachaise Cementery and reassure her that Oscar Wilde was way wilder than you.
9) Buy a bottle of wine and organize a romantic dinner at your hotel for you and your special someone. Just avoid my mistake of not buying a wine-opener!!!
10) Get out of Paris. Really, I mean it, if you're looking for a very romantic time in France, I would recommend you to go to the Loire Region and enjoy its many Fairy-Tale Castles. It is my best place in all of Europe to relax and just enjoy life!
So…Is Paris THE City of Love?
Did I fall in love with Paris? Maybe not during that second visit but I sure fell in love in Paris and that's what matters the most to me since that special girl and I lasted together many months after that and ended up traveling together to Italy, Switzerland, Germany, England and Scotland.
To this day, even tough we are only friends now, she remains one of my best memories of Europe and I have to thank Paris for that. Even if you only have one day in Paris, I'm sure you will learn to love your time there!
Having said that, I would like to say there is NO such thing as a "City of Love". However, there are cities that you fall in love with and there are cities where you fall in love with someone. If you ask, Rome (check out my best things to do and see in Rome) is more romantic but your mileage might vary.
Which one of those places is Paris to me? Paris is, to me, the one magical place where you can accomplish both. Paris is a place where liberty and freedom are the norm and not the exception. Paris is…everything.
Last but not least, don't forget to use our Booking.com Affiliate Link of Wonders for making hotel reservations.
Same price for you and a small pocket money commission for this website of yours.
Sweet deal, uh?
What are some of your most romantic experiences in Paris? Have you visited the city while in love? Share your opinion here and let me know what's on your mind!
Until next time, my friends!