Traveling to Italy's capital? Here are the best things to do and see in Rome and Vatican City including tips to skip the line at the Colosseum!
Rome is known as the eternal city and it's quite easy to see why. Walking through its streets you can appreciate centuries of history, from the Roman Empire to the rise of the Catholic Church to the Unification of Italy and much more.
Navigating through Rome's myriad of attractions can be a daunting task for the uninitiated. Italy tours are a convenient option for those wishing to delve deeper into Rome's rich history without the hassle of planning every detail. They often provide exclusive access to top attractions, ensuring you spend more time exploring and less time waiting in queues.
Here are the 7 Unmissable Things to Do and See in Rome, are you ready to explore them all my wonder friends?
Here we go!
The 7 Best Things to Do and See in Rome & Vatican City
Roleplay as Maximus in Rome's Colosseum
Come on, you know you WANT to re-enact Gladiator's most iconic scene and shout "ARE YOU NOT ENTERTAINED?". Or am I the only crazy one?
Nevertheless, the Colossal Colosseum (see what I did there?) is Rome's most iconic landmark by far and it shouldn't be missed at any cost. Be warned that summer is really hot in Rome so be sure to check out what to wear in Italy this summer.
Tip of Wonders #01: Want to skip the 2-3 hour line? Buy your Rome Colosseum Ticket Online and avoid queuing in the heat of the Italian sun! The entrance fee begins at 16 Euros for the basic entrance and goes up if you want to access the Underground and/or if you require an audio guide.
Throw a Coin at the Fountain of Trevi
Legend has it that if you throw a coin to the Fontana di Trevi, you will ensure that you will come back to Rome. In reality? The coins you throw are used by the NGO Caritas to provide food and social programs to impoverished communities all around the world.
Did you know that each week there's over 24,000 euros being collected? Whoever started said legend is probably a Marketing genius!!!
Tip of Wonders #02: If you want to get a photo of you throwing the coin at Fontana di Trevi, arrive either at night (it's basically empty at 10pm and very nicely illuminated) or super early in the morning while everyone is still sipping their espressos.
Climb Castel Sant'Angelo near Vatican City
Castel Sant'Angelo (basically the Castle of the Holy Angel) is a very interesting building located just a few steps away from Vatican City and provides some really nice views of the Tiber river.
Originally used as a mausoleum for the family of Roman Emperor Hadrian, it eventually became a fortress and a castle by the Popes. It even had a secret fortified corridor that used to connect it to the St. Peter's Basilica!
Tip of Wonders #03: The entrance to the Castel Sant'Angelo and its museum is 10.5 Euros although in my opinion, the best views of it can be gained from the outside and the museum isn't that good compared to others found in Rome and Florence.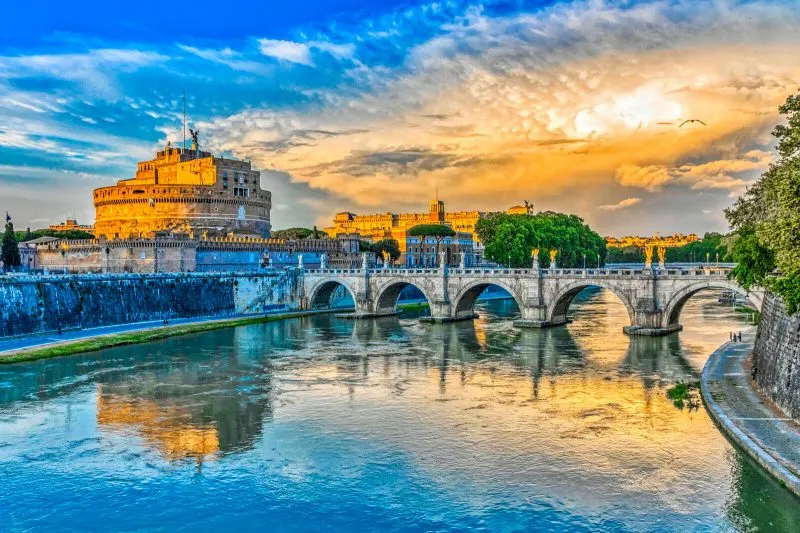 Explore Vatican City, a Country Inside a Country
Regardless of your religious affiliation or opinion of the Catholic Church, a visit to the Vatican City is definitely a must for every visitor to Rome due to its historical value and the fact that ever since 1929 it is actually a country so you can tick that one off from your checklist.
Vatican City is the world's smallest country and is 120 times smaller than the island of Manhattan. The areas accessible to the public are Saint Peter's Basilica (free entrance but you might have to wait a long time in line) and the Vatican Museum, one of the best ones in the world.
Tip of Wonders #04: Arrive extremely early (7 am) to avoid waiting in line for hours in order to enter Saint Peter's Basilica. If you want to go to the top of St. Peter's Dome you have to pay extra (8 euros for stairs, 10 euros for elevator) but trust me, the killer view is worth it!
Pay a Visit to the Vatican Museum
The Vatican Museum is home to many interesting works of art from all over the world, from ancient Roman sculptures like the ones found in Pompeii to the modern religious art of Picasso and Salvador Dali.
The best thing? Access to the Vatican Museum also gives you access to the Sistine Chapel where you can appreciate Michealengelo's masterpiece up close. Sadly, no photos are allowed at the Sistine Chapel but sometimes, photos aren't needed to remember those unforgettable experiences.
Tip of Wonders #05: Similar to the Colosseum, you can buy skip-the-line tickets in order to avoid waiting in line for hours (wish I knew that back when I first visited it!!!). Read here for tips to get cheap Vatican tours.
The entrance fee to the Vatican Museum + Sistine Chapel begins at 17 Euros.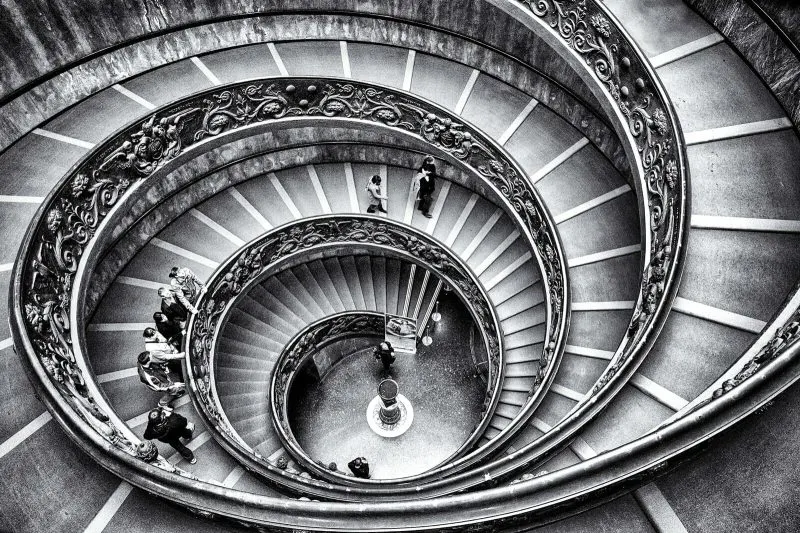 Eat Traditional Italian Food
Italian food is at my Top 5 Italian foods of all time and Rome never disappoints when it comes to taste and variety in their local trattorias (a less formal category than ristorante).
From thin crust pizzas that you will devour on your own to delicious hand made pastas that will make you forever renounce your no-carb diet, Rome has everything you need to gain 10 kilos of pure happiness.
Tip of Wonders #06: Avoid trattorias and ristorantes in touristy areas and instead favor the small ones located away from the Colosseum, Fontana de Trevi, etc…Not only will the taste be better (and less expensive!) but you will be supporting people that truly need it.
Visit the Pantheon, Rome's Oldest Church
The Pantheon is a very interesting building in the sense that it was originally a Roman Temple built to worship the Roman Gods but eventually it was turned into a Catholic Church (read about the best Roman Churches here!) in the 7th Century.
This is perhaps Rome's best preserved building since it never actually became ruins and instead it has been in constant use ever since its creation back in the first century AD. Today, you can enter (free of charge) and see the tombs of Italian painter Raphael and Italian Kings Vittorio Emanuele II and Umberto I.
Tip of Wonders #07: To take THE best photo of the Pantheon's dome, I recommend you to place yourself in the center and actually lay down on the floor. Sure, people will stare but the final product is gonna make it worth it, my friends!!!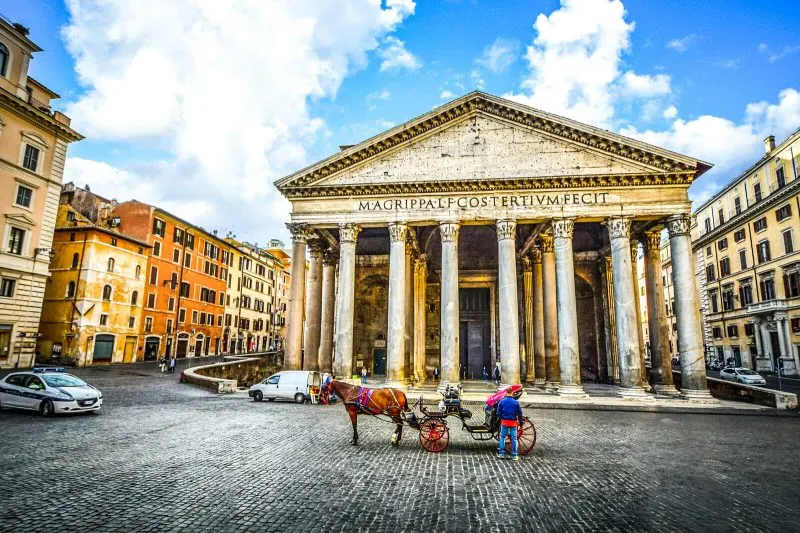 Where to Stay in Rome, Italy
As you can imagine, Rome has a huge array of luxury and budget options including some boutique hotels and hostels. You can read about some of the best areas to stay in Rome here.
For those looking an upscale experience, I recommend the Rome Cavalieri Resort by Waldorf Astoria while for those looking for the best hostel, look no further than The Yellow Hostel with its amazing rooftop bar and activities.
You can make a booking for this and more properties via our Booking.com Affiliate Link of Wonders! Same price for you and a small pocket money commission for this website of yours. Sweet deal, uh?
I hope you have enjoyed this article about the Best Things to Do and See in Rome and Vatican City. Don't forget to subscribe in order to get more awesome updates and tips straight to your e-mail!
Have you ever visited Rome and Vatican City? Would you like to? What are some of your favorite things to do and see in Rome and Vatican City? Share your thoughts and let me know what you think!
Until next time, my friends!