In the town of Figueres you will find the Salvador Dali Museum, jewel of surrealism. Prepare to be amazed!
"Intelligence without ambition is like a wing without birds," Salvador Dali said. And yes, it only takes one quick glance at his legacy to fully understand the meaning of the said phrase.
From paintings to sculptures to architecture, Dali surpassed all artists of his time and became the master of surrealism.
Being the kind of traveler that I am, you can understand now why I was so happy when I heard that in the little town of Figueres you could find a very unique museum designed by Salvador Dali himself. Prepare to be amazed!
The Salvador Dali Museum of Figueres
Figueres is a small town in Catalonia, located 30 minutes away from Girona and about 2 hours from Barcelona (which could be way less if you take the express train).
The town is fairly small and yet, you will be amazed to see the many sculptures Salvador Dali made here in his hometown.
The main attraction, of course, is the Salvador Dali Museum located in the historical center of the town. Yes, I know.
The first thing that comes to most people's minds when they hear the word museum is hundreds of pieces of art displayed in a big hallway with white walls.
But the Salvador Dali Museum? Well, let's just say that calling it a museum would be a big disservice. It's a madhouse. An artistic beautifully crafted madhouse.
And yes, whether you love art or not, you will definitely love this.
What I loved the most about the Salvador Dali Museum is that, respecting the last wish of the surrealist artists, there's no signs explaining the meaning of each artwork.
The reason for that is because Dali wanted all visitors to draw their own interpretations and conclusions about the meaning of life. Art is the ultimate form of expression and the greatest artists know that expression always goes both ways.
Does the fat lady chained on top of the car represents gender oppression? Does she represents the struggle of humanity against the industrial revolution? Does she represents Dali's kinky side about S&M? Or is she simply an ex-girlfriend of the surrealist artist? We'll never know.
And trust me, we don't want to know.
The Surrealistic Jewels of Salvador Dali Museum
Make no mistake. Dali was a madman. The difference between him and the rest of the madmen in this world? He was not mad, in fact, every single aspect of his personality and traits was carefully crafted by him in order to bring the most spectacular performance to the world: His life. His legacy. Himself.
In addition to the main displays of the Salvador Dali Museum, you can also enjoy the exhibition of the surrealistic jewels using the same ticket.
Obtaining his inspiration from mythological creatures such as mermaids, medusas and more, Dali created this very unique set of items that adorned the costumes of his muses.
Take your time to enjoy every single of these items and wonder about the creative process that Salvador Dali might have gone through.
His quote of "I don't do drugs. I am drugs" could probably give you a big hint about his unique inspiration.
Things to Know Before Going to the Salvador Dali Museum
During high-season, I definitely advice you to book at least one day in advance since it's definitely not fun to queue for two hours in the middle of a heavy rain. But hey, it was totally worth it. It totally was.
Price is 12 euros for general admittance (9 euro reduced). And yes, you can totally skip the queue by connecting to the wi-fi and buying an online ticket on the very same spot.
Figueres is not so interesting when compared to Girona so I recommend you to visit the Salvador Dali Museum as a day trip and to spend the night in Girona itself.
Alternatively, you could also visit Cadeques, Spain and visit the Salvador Dali Museum in Port Lligat.
Where to Stay in Girona, Spain
Accommodation in Girona is very affordable (even in the city centre) although in all cases, you will get what you pay for.
Here's a list of my recommendations for all types of budgets. When it comes to luxury and boutique hotels, I really recommend the Hotel Llegendes de Girona Catedral and the Ciutat de Girona. For hostels and guest houses, my best choices are Equity Point Girona and Pensión Borrás.
You can make a booking for this and more properties via our Booking.com Affiliate Link of Wonders!
Same price for you and a small pocket money commission for this website of yours.
Sweet deal, uh?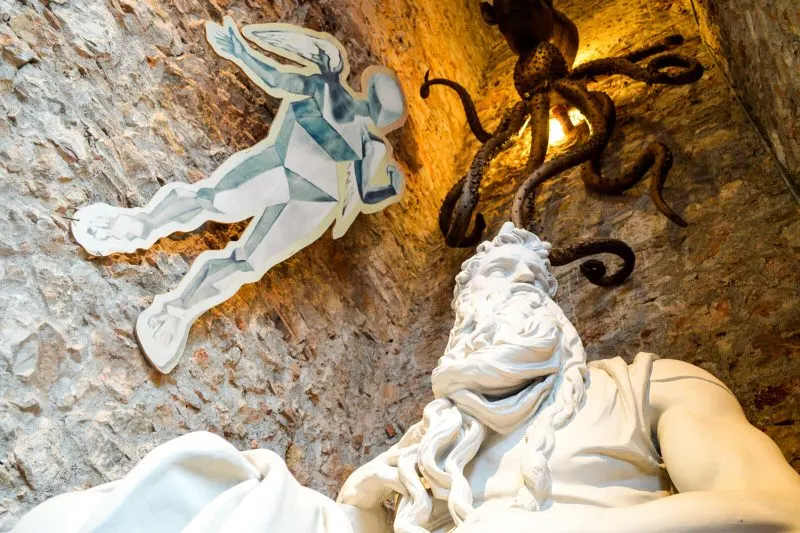 I hope you have enjoyed this travel guide to the Salvador Dali Museum. Don't forget to subscribe in order to get more awesome updates and tips straight to your e-mail!
Have you ever been to the Salvador Dali Museum? Would you like to? Share your thoughts and let me know what you think!
Until next time, my friends!