From the Kotor City Walls to the Bay of Kotor, this small Mediterranean town has many wonders to explore!
What happens when you mix the charm of Europe's Old Towns with the splendor of the Great Wall of China, the nature of the Fjords of Norway and the blue crystal clear water of the Mediterranean?
The result is the Bay of Kotor, the hidden wonder of the Balkans where time is eternal and where you can easily spend weeks without even being aware of it.
Are you ready to come and explore the best attractions of the Bay of Kotor with me?
Kotor, that little town where time is eternal
"Can I have a map please?" I asked the aged kind lady at the Tourist Information Kiosk.
"Yes, you can. But here in Kotor you won't it need. You'll see. You'll see…" she said.
Soon, her words came true as I stood at the top of the Kotor City Walls and I noticed how small Kotor truly is. "Holy Guacamole! I'm not even sure if my extended family could fit here!".
To say that Kotor has a small Old Town would be a great understatement. After all, you can go from one end to another in less than 10 minutes (and that's already including 5 minutes to check and double check the street's names).
Is this awesome or what?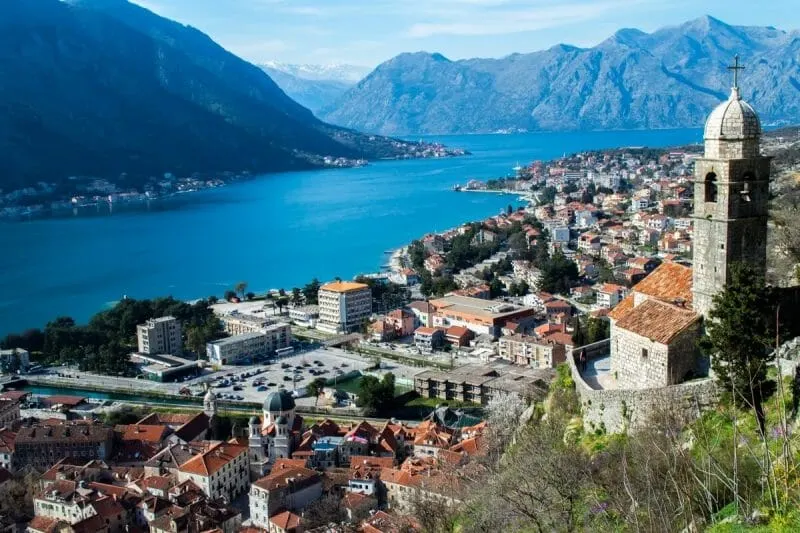 After a few relaxing days, the charming Bay of Kotor ended up being the ultimate highlight of my trip to the Balkans (check out my articles about Croatia, Bosnia, Serbia, Macedonia and Kosovo too) and the reason for that is because it's so small and yet, you will never feel overcrowded.
Kotor is a destination where you can take a walk alongside the bay and see locals living their daily life without having to worry about getting poked by a selfie stick. In other words, one could even say that Kotor is basically Dubrovnik without any foreigners (except yourself of course).
Can you imagine that? You don't need to! Just come visit Kotor and see it with your own eyes!
To this day, I still I wish the world was more like Kotor. A bay where nature and architecture blend. A bay where culture and adventure are always present. A bay where there is no evil and where people always get along.
A bay where you can do anything or nothing and yet, feel as if you already did everything. Wouldn't that be a wonderful sight?
Plus, those Chinese-like Kotor city walls are really really really awesome!
What to do and see in the Bay of Kotor
The Old Town of Kotor is surrounded by a lower city wall in the West, North and South as well as the upper city wall in the East leading up to the glorious mountainside of Montenegro (after all, the country's name means Black Mountain).
Other than the Old Town itself (which is a UNESCO World Heritage Site), the main activies to do in Kotor are sailing in the fjord-like bay (be sure to haggle for prices) and hiking the 4.5 KM (3 Miles) Kotor city walls from where you can get the best views of Kotor.
From Kotor, you can visit other interesting destinations in Montenegro as a day trip such as Budva, Perast and Ulcinj just to name a few (check all possible Kotor day trips here). Bus service from city to city within Montenegro is really cheap but you're probably better off by renting a car.
After you're done, you can continue your Balkans journey to either Croatia (North), Serbia (East) or Albania (South) by bus although I definitely recommend you to take the scenic train from Podgorica to Belgrade, trust me when I say that it's one of the most beautiful train journeys in the world!
Also, check out this awesome article about road tripping in Montenegro. Whoa, it really makes me wish to finally apply for my driving license!!! More Montenegro? Yes please!!! Click here for even more Montenegro Adventures my friends!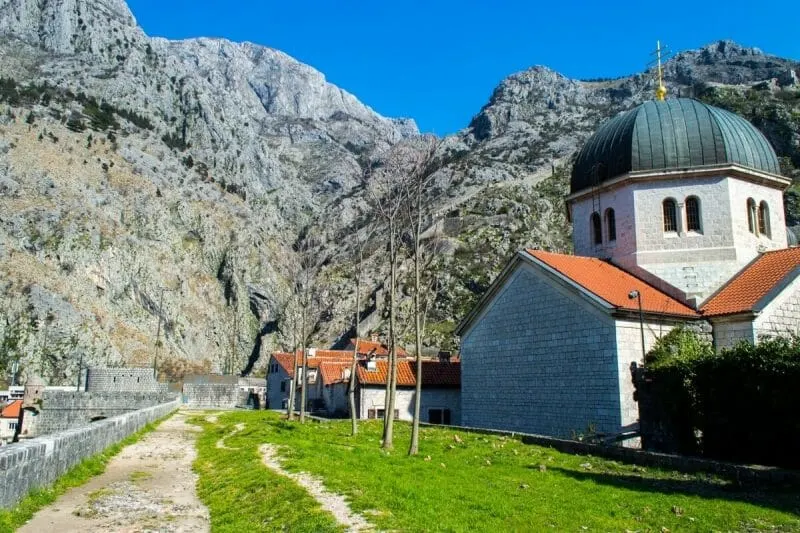 Things you should know before traveling to Kotor, Montenegro
Despite not being part of the Euro Zone (or the EU for that matter), Montenegro uses the Euro as its de facto currency but don't worry: prices in Montenegro are extremely low when compared to any Euro Zone country (for example, you can pay for beers and pizza with a 5 Euro bill and still get a lot of change).
However, the culinary choices inside the Old City of Kotor are very repetitive and quite bland (think pizza, pasta, salads and basically that's it) so you're better off by going North of the Kotor city walls to see where the locals eat in order to find succulent Balkan food such as the cevapcici (grilled sausage. epic grilled sausage).
The entrance fee to the Kotor City Walls is 3 Euros from May to September and free of charge from October to April (official times are 8am to 8pm but you can always sneak in before). Remember to bring sturdy shoes and lots of water for the hike (approximate time is 2 hours return trip).
PS. If you're a fan of James Bond, you're probably wondering in which hotel was Casino Royale filmed so I'm sure you'll be disappointed to find out that the scenes that take place in Montenegro were actually filmed in the Czech Republic. Bummer, isn't it?
Where to stay in Kotor, Montenegro
Accommodation within the city walls is the most convenient although there are many more properties located outside of the Old City itself. Here's a list of my recommendations for all types of budget:
When it comes to luxury and boutique hotels, I recommend the Hotel Forza Mare and the Boutique Hotel Hippocampus. For budget hostels and guesthouses, my best choices are the Montenegro Hostel Koter and the Hostel Old Town Kotor.
You can make a booking for this and more properties via our Booking.com Affiliate Link of Wonders!
Same price for you and a small pocket money commission for this website of yours.
Sweet deal, uh?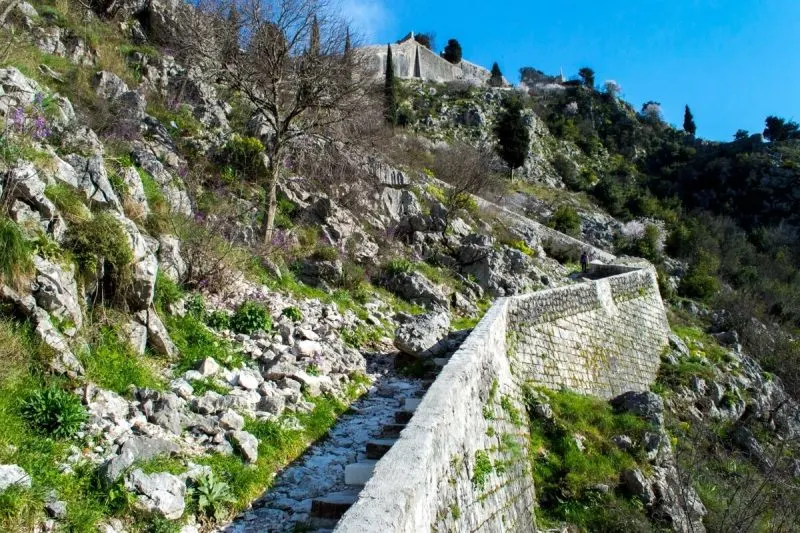 I hope you have enjoyed this travel guide to the Bay of Kotor's best attractions. Don't forget to subscribe in order to get more awesome updates and tips straight to your e-mail!
Have you ever been to the Bay of Kotor? Would you like to? Share your thoughts and let me know what you think!
Until next time, my friends!