Traveling to Turkey? Read all about how to get a Turkey E-Visa the Easy Way here including processing times, visa requirements and more.
Turkey is one of my favorite countries in the world. One can easily spend months traveling there and still be left with many things to do and see there (check out my articles about the best things to do and see in Istanbul, Cappadocia and more here).
But before you get to explore the many wonders of Turkey, you need to get a visa (unless you're from one of the 78 visa exempt nationalities). Read all about how to get a Turkey E Visa here including processing times and more.
PS. Don't forget to check out my One Month Turkey Itinerary my friends!!!
A Brief Overview of Turkey and its Visa Requirements
Turkey can be quite tricky when it comes to which nationalities can enter without a visa and which ones can and sometimes, logic is thrown out of the window since some developed and wealthy countries (such as Canada and Australia) are required to get a visa while some developing countries (like Venezuela and Guatemala) are allowed to enter Turkey visa-free.
This is specially troublesome if you're from an EU country (let's say Belgium or Austria) and you realize that your neighbors (such as France or Germany) can enter Turkey without a visa but you can't which will probably send you into a rush to process your visa ASAP.
Luckily, Turkey has implemented an easy to get E-Visa for nationals of 40 countries and it usually just takes a few minutes to process.
Nevertheless, it is always important to constantly check the Official Website of the Republic of Turkey's Ministry of Foreign Affairs before your trip in order to check if your countries' requirements to enter Turkey have changed.
Which Nationalities Can Enter Turkey Without a Visa
The following 78 countries can visit Turkey without getting a Visa beforehand and therefore they don't need to get an E-Visa. If you belong to any of these 78 nationalities, you can enter Turkey as long as you have a return/onward flight and enough funds to cover your travels.
Albania
Andorra
Argentina
Belize
Bolivia
Bosnia
Brazil
Bulgaria
Chile
Colombia
Czech Republic
Denmark
Ecuador
El Salvador
Estonia
Finland
France
Georgia
Germany
Greece
Guatemala
Honduras
Hong Kong
Hungary
Iceland
Israel
Iran
Italy
Japan
Jordan
Kazakhstan
Kosovo
Kuwait
Kyrgyzstan
Lebanon
Liechtenstein
Lithuania
Luxembourg
Malaysia
Moldova
Monaco
Montenegro
Morocco
New Zealand
Nicaragua
North Macedonia
Panama
Paraguay
Peru
Qatar
Romania
Saint Kitts and Nevis
San Marino
Serbia
Seychelles
Singapore
Slovakia
Slovenia
South Korea
Sweden
Switzerland
Tajikistan
Trinidad and Tobago
Tunisia
Ukraine
Uruguay
Uzbekistan
Vatican City
Venezuela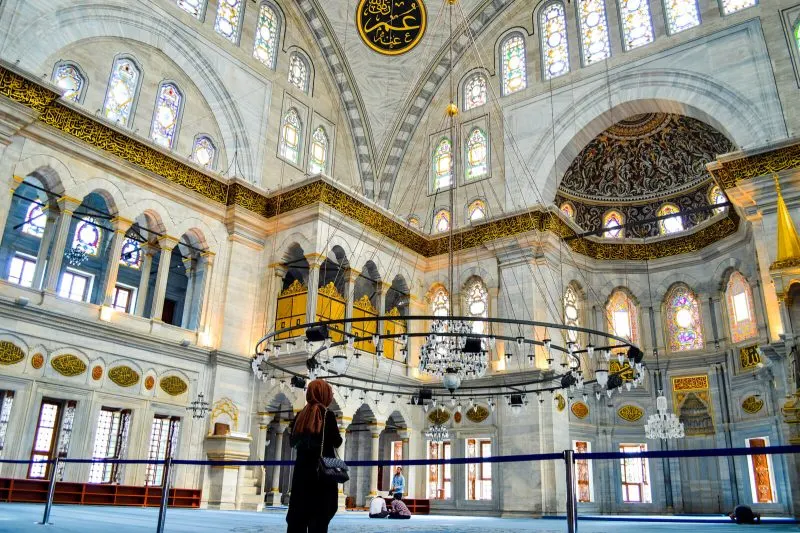 Which Nationalities Can Apply for an E-Visa for Turkey
If you're not from any of the 78 Visa Exempt Nationalities, there's a chance you can save some time and apply for a Turkey E-Visa instead of wasting precious hours (and paperwork) at the embassy.
The following 40 nationalities can apply for an E-Visa for Turkey:
Antigua and Barbuda
Armenia
Australia
Austria
Bahamas
Bahrain
Barbados
Belgium
Canada
China
Croatia
Cyprus
Dominica
Domonican Republic
East Timor
Fiji
Grenada
Haiti
Indonesia
Ireland
Jamaica
Maldives
Malta
Mauritius
Mexico
Netherlands
Norway
Oman
Poland
Portugal
Saint Lucia
Saint Vincent and the Grenadines
Saudi Arabia
South Africa
Spain
Suriname
Taiwan
United Arab Emirates
United Kingdom
United States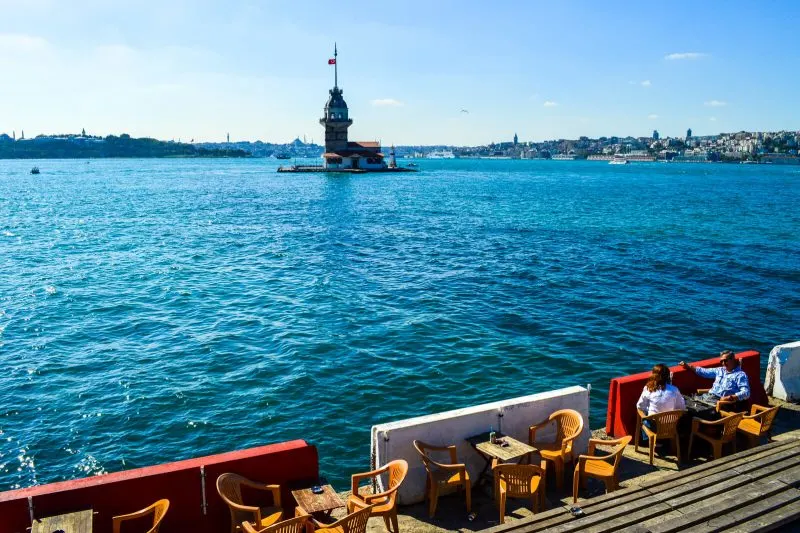 How to Apply for an E-Visa to Turkey
The process to apply for a Turkey E-Visa is very simple and it will only take you a few minutes. I used this website to get my Turkey E-Visa and I really recommend how fast they were on delivering it.
You just need to input your passport information, nationality, name and date of travel (this can be an approximate one but you cannot enter the country BEFORE said date) then make the payment by either Paypal or Credit Card.
The e-visa will be at your email within the hour and you just need to either print it or bring it with you digitally to the airport. Easy peasy, right?
I hope you have enjoyed this article about How to Apply for a Turkey E-Visa . Don't forget to subscribe in order to get more awesome updates and tips straight to your e-mail!
Have you ever traveled to Turkey? Would you like to? What was your favorite destination? Share your thoughts and let me know what you think!
Until next time, my friends!