Turkey is a country with countless cultural and natural wonders. Here are my best recommendations for a One Month Turkey itinerary.
Turkey is one of those countries whose memories will stay with you forever. Located between Europe and Asia, Turkey is for many the perfect introduction to the Middle East.
And even though most travelers don't venture outside of Istanbul, I would really recommend you to spend at least a couple of weeks exploring all of the wonders that this country has to offer.
Why settle for a small bite when you can eat an entire doner kebab?
In my experience, one month in Turkey is enough to explore some of the best natural and cultural wonders of the country (although if you want to venture East of Cappadocia you might need at least two more weeks).
Here's my wonderful one month Turkey itinerary my friends, following this will lead you to explore impressive Hellenistic Temples, magical islands of the Mediterranean Coast, cotton candy-like landscapes and much more.
Ready to spend one month in Turkey with me? Here we go my wonder friends!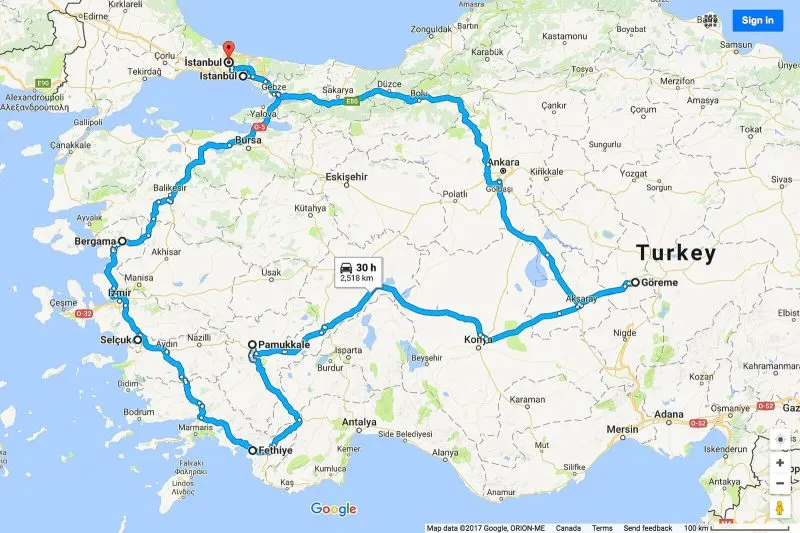 The Mosques and Bazaars of Istanbul
Despite the fact that Turkey's capital is actually Ankara, Istanbul is without any doubt the heartland of the entire country thanks to its cultural heritage and to its many activities to see and do.
5 days are more than enough to explore Istanbul's top attractions which includes the Hagia Sophia, the Blue Mosque, the Grand Bazaar, Topkapi Palace, Galata Tower, Basilica Cistern and the Maiden Tower at the Bosphorus strait.
If this is your first time visiting the Middle East, one could say that Istanbul is the perfect Middle Eastern destination in the way that it will help you understand Islam better outside of what the media often showcases.
Istanbul can sometimes feel like a Western city so hopefully your culture shock won't impede you from enjoying its many wonders. And yes, definitely try out the original doner kebab my friends!!!!
Tip of Wonders #01: If you're planing on visiting many museums in Istanbul, definitely buy the Museum Pass to skip the queue and also to save money. It costs only 85 TL (around 25 USD) and is valid for 5 days.
The Pergamon Temple at Bergama
After you had your fill of doner kebabs at Istanbul, it is time to take a super comfortable night bus (they even have a guy giving free tea and cookies to people) to Bergama, home of the incredible Pergamon Temple.
Before the Romans and Ottomans, it was the time of the Greeks and the Pergamon Temple is a magnificent example of Hellenistic architecture that wouldn't be so out of tune in a place like Athens. In fact, the hill where it is located is even higher than the one of the Parthenon and can be reached by a cable car.
Fun fact: During the 19th Century, the main Altar at Pergamon was taken by the Germans and now it resides in the Pergamon Museum at Berlin alongside the Ishtar Gate and the Market Gate of Miletus.
Other than the Pergamon Temple, there isn't much to see and do in Bergama so 2 days are more than enough before taking a local bus and proceeding to your next destination: Selcuk.
Tip of Wonders #02: Instead of taking the cable car, I recommend walking to the top in order to enjoy some nice views of the city of Bergama and the small mountains that surround it. You save money AND stay in shape, win-win for all!
The Ruins of Ephesus at Selcuk
While most travelers prefer to use Izmir as a base to visit the ruins of Ephesus, I recommend you to instead spend your time at the small Turkish town of Selcuk located almost right next to the ancient lost city.
The town of Selcuk has a few interesting sights such as the last remaining column of the Temple of Artemis (one of the ancient 7 wonders of the world), the Basilica of John the Baptist and the Byzantine Castle of Ayasuluk.
From Selcuk, you can reach the ruins of Ephesus on foot (3.6 Kilometers so roughly a 45 minutes walk) or by taxi. Dedicate at least half a day to explore them all (morning time is best to avoid crowds) and to play with the many stray cats that inhabit it.
Selcuk is a really nice town to relax so I recommend you to spend at least 3 days here including a day trip to Sirince, a wine town located 8 kilometers away from Selcuk. Who wants a glass of red?
Tip of Wonders #03: Unless you're a super hardcore believer, I would avoid the extra side trip to Virgin Mary's House near Ephesus. The site is fairly unimpressive and the chapel is not even from the time of Christ but rather way more recent. Pass.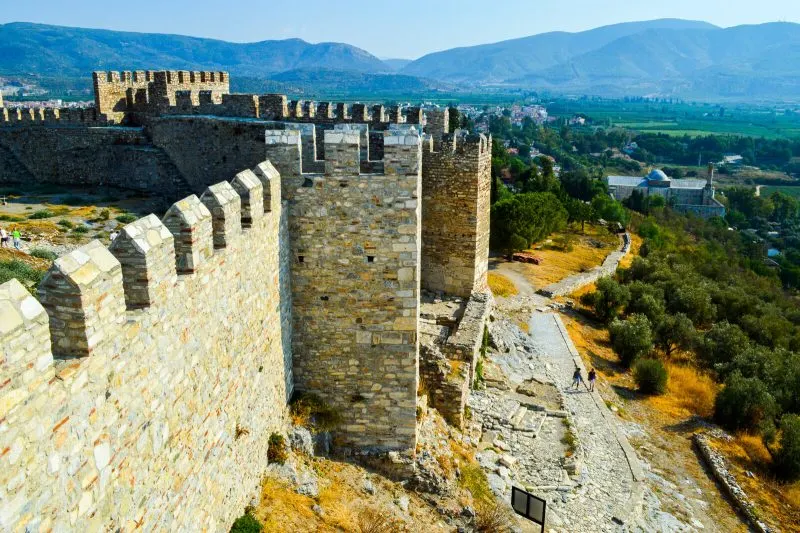 The Mediterranean Coast of Fethiye
Turkey has an amazing selection of Mediterranean towns and cities to chose from but my favorite by far is Fethiye thanks to its cultural and natural beauty.
On one hand you have the amazing sun soaked islands of the Mediterranean Coast and on the other you have the impressive Lycian tombs that are carved within the rocks themselves.
Looking for summer fun? How about taking a one day cruise around Fethiye's 12 Islands? For little as 10 USD (don't forget to haggle for prices) you can enjoy snorkeling and sight seeing around the incredible landscapes of Fethiye.
Fethiye is located 4 hours from Selcuk and 3 hours to your next destination, Pamukkale. Land travel in Turkey is very efficient and comfortable thanks to the many dolmus (shared minibuses) that run constantly between major cities.
Tip of Wonders #04: If you have the time and money, I can definitely recommend you to try out paragliding over the majestic lagoon of Oludeniz and to scuba dive in Fethiye's surroundings. The last time I was there I wasn't able to do any of them and I still regret it to this day!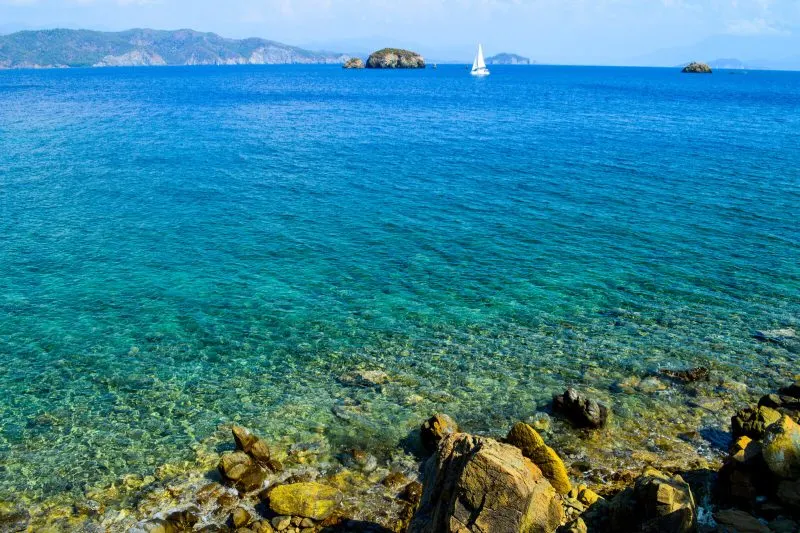 The Cotton Candy Landscapes of Pamukkale
When I first saw photos of Pamukkale I thought that those people were crazy to wear a swimming suit in what obviously appeared to be ice. However, you will be surprised to know that Pamukkale's travertines are made of limestone deposited by mineral springs.
And yes, you can go there with your swimming suit and selfie stick to enjoy Turkey's weirdest destination to the fullest (don't forget to read my Pamukkale Survival Guide here).
Other than the main travertines, in Pamukkale, you can also explore the Hierapolis Hellenistic Ruins as well as partaking in a vast array of activities such as paragliding and rowing. And of course, take a clay bath to rejuvenate your skin my friends.
2 days in Pamukkale is more than enough to explore all of it and to prepare yourself for the lengthy night bus journey to Cappadocia. Bring some entertainment and sleeping pills in order to avoid going cray on the bus yo!
Tip of Wonders #05: The main travertines of Pamukkale are the best ones for sightseeing but not for relaxing since they're super crowded. If you want to relax with the locals, take a small taxi ride to nearby Karahayit for some quiet mineral springtime.
The Incredible Landscapes of Cappadocia
And at last, our month in Turkey comes to an end in my favorite place of the entire country: Cappadocia, land of beautiful horses and home to many diverse valleys and natural landscapes that you need at least one week to see them all.
Some of the main attractions of Cappadocia are: Goreme's Cave Churches, the Red Rose Valley, Zelve Open Air Museum, Uchisar and the Pigeon Valley, the Underground Cities of Cappadocia and the beautiful town of Avanos.
Want to make your time in Turkey even more unforgettable? Then take a Hot Air Balloon ride in Cappadocia to watch the sunrise from the clouds. Weather permitting, this might be your best Turkish experience ever!
Also, going to Cappadocia and not spending at least one night in one of its many Cave Hotels would be a grave mistake my wonder friends! Unleash your inner caveman and enjoy their hidden luxury!
Tip of Wonders #06: Try to spend at least 2 nights in Goreme and 2 nights in Uchisar. The sunrise/sunset views are completely different from both sites plus in Uchisar you will get to experience a non-touristy side of Cappadocia.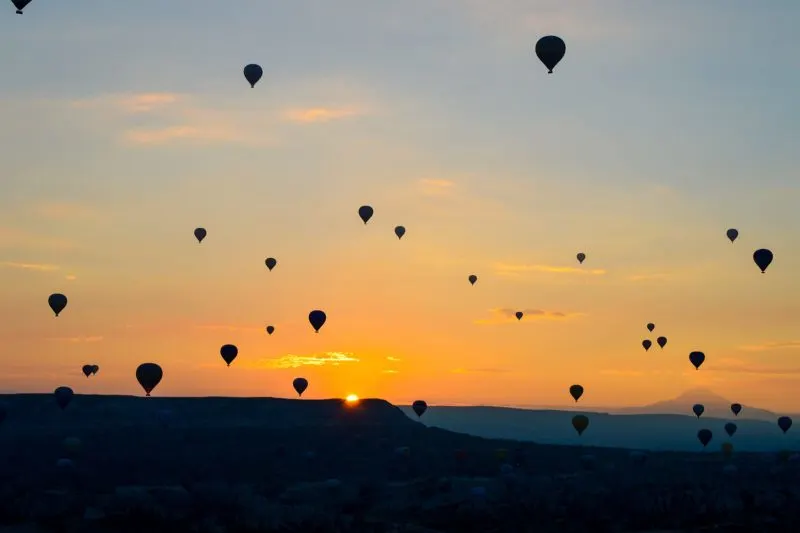 Things You Should Know Before Traveling to Turkey
Despite what the fear mongering media might tell you, Turkey is perfectly safe for independent travelers so there's no need to be tied down to a group tour (read here why terrorist attacks shouldn't affect your travel plans).
Turkey is also host to many international events throughout the year, such as the World Tourism Forum, and its government is very interested in boosting the number of visitors year after year.
Today, Turkey offers an e-visa program to over 100 countries so be sure you have your Turkey visa before you fly to this wonderful country my friends!
Accommodation in Turkey is available for all types of budgets although the most luxurious places are located mostly in Istanbul, Cappadocia and in the Mediterranean Coast. Be sure to always aim for a room with a view my friends!
PS. You can make a booking for any Turkish hotel or hostel via our Booking.com Affiliate Link of Wonders!
Same price for you and a small pocket money commission for this website of yours.
Sweet deal, uh?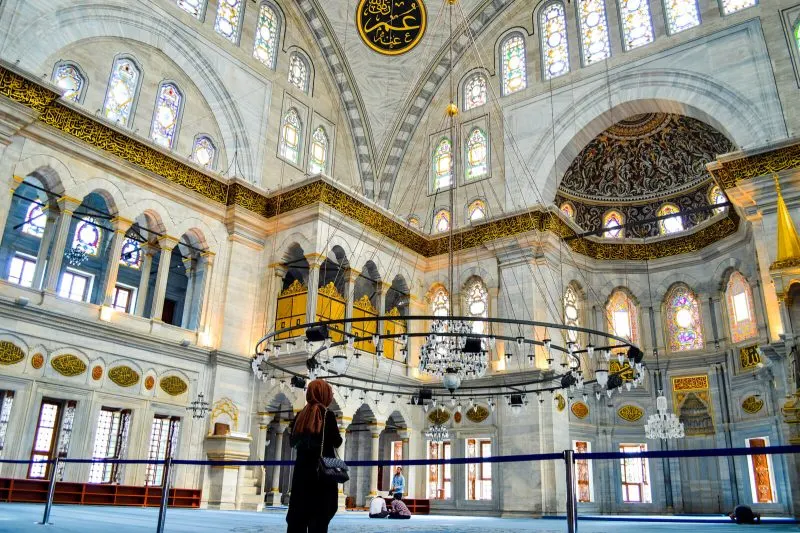 I hope you have enjoyed this one month Turkey itinerary. Don't forget to subscribe in order to get more awesome updates and tips straight to your e-mail!
Have you ever been to Turkey? Would you like to? Share your thoughts and let me know what you think of this amazing city!
Until next time, my friends!