Rabat, the Royal Capital of Morocco is often overlooked in most itineraries. Here's 5 wonderful things to do and see in Rabat. Enjoy everybody!!!
Rabat, the imperial capital of Morocco is often overlooked in most itineraries since visitors prefer to spend their time in either Marrakech or Fez. Granted, Rabat is not exactly a very touristy place since it serves as the economic and political hub of the country and you'll hardly find any foreign travelers here.
Me? I spent a couple of days in this beautiful calm city right next to the ocean. And you know what? I totally loved it.
Here's a Rabat travel guide to its most beautiful attractions as well as 5 awesome reasons to visit it now!
Things to Do and See in

Rabat #01: The Imperial Guard of the Royal Mausoleum
Rabat is the only place in all of Morocco were you can admire Moroccan Royal Guards dressed in full regalia instead of the standard military uniforms. You can find the Royal Guards at the Tower of Hassan guarding the Mausoleum of King Mohammed V, grandfather of the current King of Morocco.
Unlike the Mosques and religious sites in the country, you can actually enter the Mausoleum to see the amazing Islamic art that adorns the place. Feel free to roam around the area to admire the Tower of Hassan and the columns that surround it.
Entrance to the Mausoleum and to the Tower grounds is free of charge.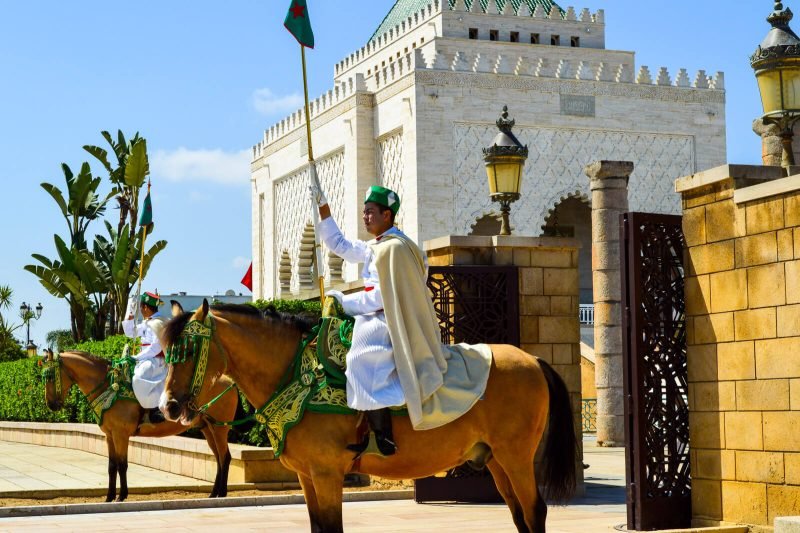 Things to Do and See in Rabat #02: The Beach and the Castle
The Kasbah (Castle) of the Udayas is probably the most dramatic landmark of Rabat (and I'm sure that Game of Thrones will eventually film some scenes here). It was built in the year 1150 during the reign of the Almohads. Inside you can find cafes, postcard shops and a beautiful garden.
Also, you can enjoy some time at the calm beach. The waves are not as powerful as the ones of Essaouira so you can just relax at the calmness of this section of the Atlantic Ocean. Kayaks and boats can also be rented for a small free.
Entrance to both the Kasbah and the beach is free of charge.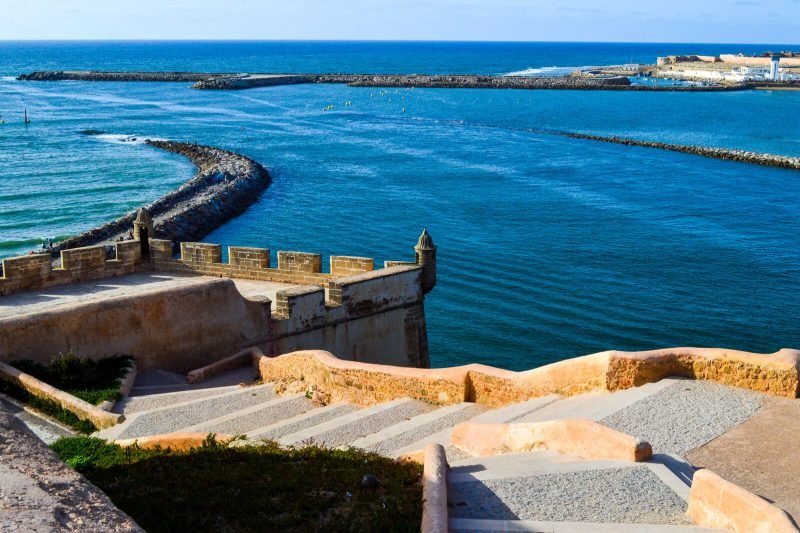 Things to Do and See in Rabat #03: The Authenticity of the Medina
The Medina of Rabat is fairly big and hard to navigate. However, inside you will only find warm friendly people who will help to guide you without even asking for money. Prices are the lowest of all the country since only locals shop here, you'll also find (surprisingly) immigrants from Asian countries selling their traditional food at extremely low prices.
Can you believe I ate a complete Vietnamese meal for only 10DH (1 euro)? You can also buy traditional Moroccan pastries (and pizza!) for about 2DH each. Since I visited during Ramadan, all restaurants were closed so street food was the only way to go.
Trust me, you'll love it. Entrance to the Medina is free of charge.
Things to Do and See in Rabat #04: The Graveyard by the Sea
On the way from the city walls to the ocean, I stumbled across this unique graveyard that is not featured in any Rabat travel guide I've read before my trip. As you know, I'm a very big fan of picturesque burial sites and this one certainly did not disappoint. Inside I found some very friendly grave keepers who were very happy for my interest in this site.
"You're the first one to ever bother coming here" one of them told me in French. After the graveyard you can go towards the ocean side to see the fishermen catching their daily products and the kids playing football.
Entrance to the graveyard by the sea is free of charge.
Things to Do and See in Rabat #05: Chellah, the ancient Roman city
Chellah, located some minutes away from the center of Rabat by taxi (don't pay more than 20DH) is an ancient Roman site that was turned into a Medina until an earthquake in the 18th century made people abandon it. Today you can explore its ruins and gaze at the dozens of storks and cats that now inhabit it.
You can either hire a local guide or explore the site at your own pace. Don't forget to check out the unique gardens so you can delight yourself with the colorful flowers you can find there. Stay tuned for a future in-depth article here at A Journey of Wonders about Chellah and the Roman legacy in Morocco.
Entrance to Chellah is 30DH (3 euros) and yes, it's totally worth it.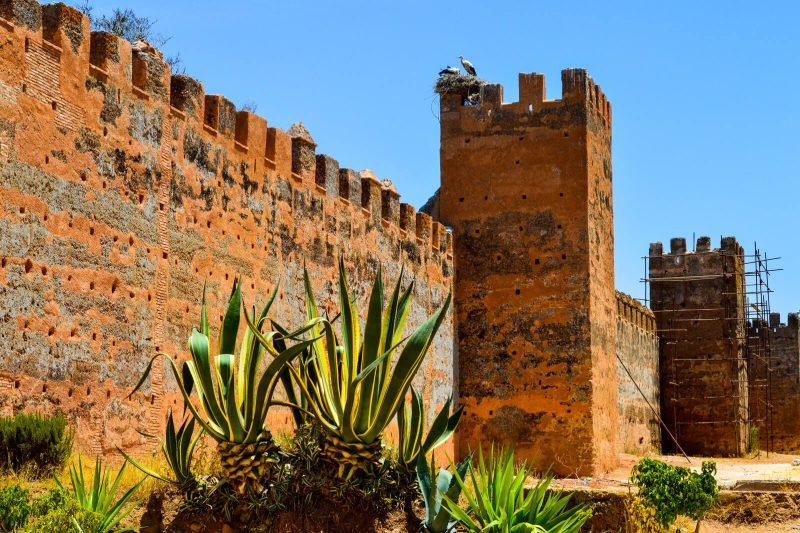 Is Rabat Safe to Visit?
You'll be surprised to know that unlike most capitals of the world, Rabat is extremely safe by global standards to the point where crime is almost unheard of.
The best part? Lack of mass tourism (unlike Marrakech, Essaouira and Fez) means that scam artists are nowhere to be found here!
In fact, Rabat, along with Chefchaouen and Meknes, were the best cities I've ever visited in Morocco since the smiles you'll get here will always be genuine ones.
If you're a traveler who loves culture and architecture, then Rabat is definitely the city for you. Also, check out some of the best things to do in Algeria if you plan to visit more North African countries!
Last but not least, don't forget to use our Booking.com Affiliate Link of Wonders for making hotel reservations.
Same price for you and a small pocket money commission for this website of yours.
Sweet deal, uh?
I hope you have enjoyed this article about the Best Things to Do and See in Rabat and more. Don't forget to subscribe in order to get more awesome updates and tips straight to your e-mail!
Have you ever been to Rabat? Would you like to experience the Wonders of Rabat? What other Rabat's atractions do you recommend? Share your thoughts and let me know what you think!
Until next time, my friends!