There are many things that come to mind whenever a traveler thinks of Bulgaria: Tasty food, breath-taking landscape, wild nightlife, kind people, top-notch alcohol (seriously, have you tried homemade rakia?), among others. That being said, the Roman Ruins of Bulgaria are probably not very high on any traveler's list.
Here's the tale of one of the most magical cities I've ever been to and a true testament to the hospitality of Bulgarians: Plovdiv, the heart of the Roman Ruins of Bulgaria. Are you ready for this new journey of wonders?
Plovdiv, between Roman Ruins and Bulgarian Heritage
If you're a fan of Spartacus, the soldier turned slave who led a revolt against the Roman Empire, you probably remember how he was called a "Thracian dog" by his enemies. Thrace is the name of the region that compasses what today is Bulgaria and the Western Part of Turkey and Plovdiv (whose name has changed from Eumolpias to Philippopolis to Trimontium to finally Plovdiv) was one of its most important cities.
Today, Plovdiv has a fair number of well-preserved Roman Ruins, the most important of which is the Roman Amphitheater, which overlooks the city and has live performances during the summer months. It also has night illuminations that can marvel all of your senses once the sun sets down. Entrance fee? 1 euro.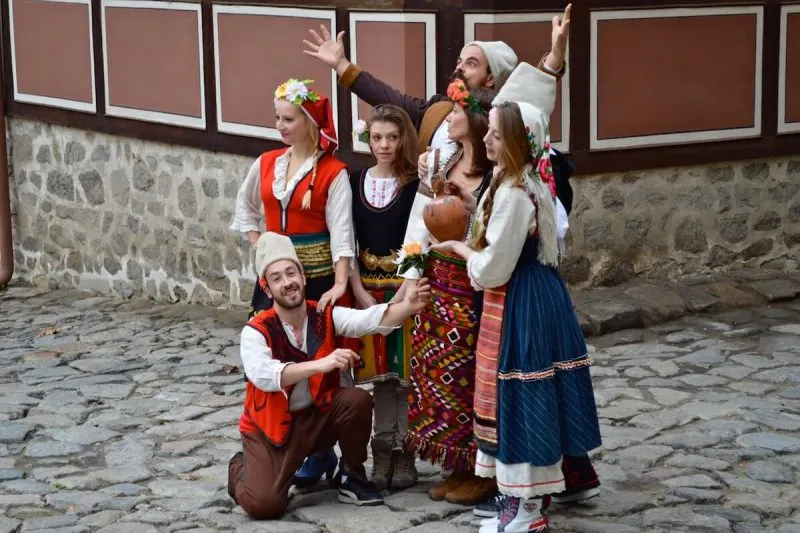 Besides the Roman Ruins, Plovdiv also has a tremendous cultural background from Bulgarian and Ottoman times, the main square of the city contains a Roman Stadium, a Mosque and many modern shops.
Of course, if you keep walking on the pedestrian street you will find churches, nightclubs, and yes, some of the best Bulgarian cuisines ever.
Plovdiv was recently chosen as the European Capital of Culture for 2019 and a peaceful walk along the historical old town will surely tell you why.
In the end, Plovdiv is not about the buildings or the architecture, Plovdiv is about the people and their stories. Plus, their amazing costumes that reflect their proud Bulgarian heritage.
To visit Plovdiv is to visit history itself.
Practical information about travel to Plovdiv, Bulgaria
During my time at Plovdiv I was invited to stay at the Old Plovdiv Hostel, a boutique accommodation with a fascinating historical and cultural background.
Built in 1868 by a Tobacco merchant, the house was soon taken by force by the Communist Regime in the early 20th century and used as headquarters and eventually forgotten as a storage unit.
What makes this hostel so especial? For me it was the hospitality of the staff (can you believe they actually write the names of arriving guests on a welcome sign?) and yes, the delicious Bulgarian breakfast.
If you're planning on visiting Plovdiv, be sure to stop by the Old Plovdiv Hostel in order to explore the nearby Roman Ruins of Bulgaria!
You can make a booking for this and more properties via our Booking.com Affiliate Link of Wonders!
Same price for you and a small pocket money commission for this website of yours.
Sweet deal, uh?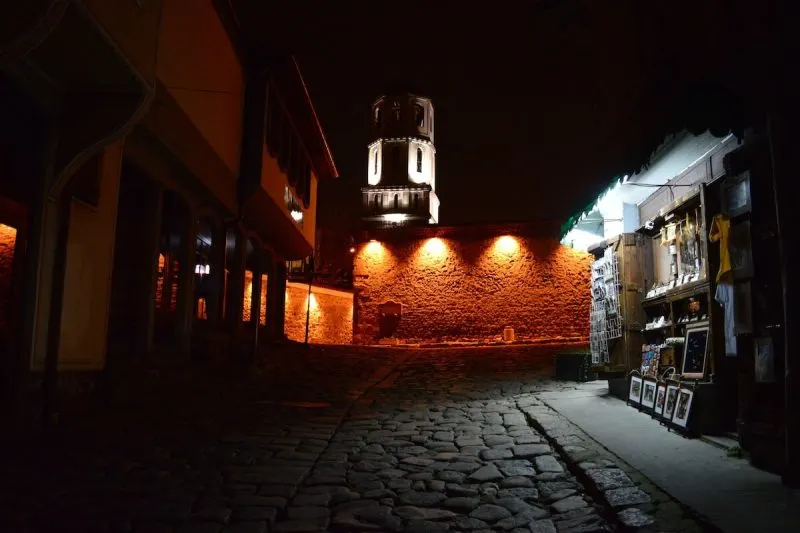 Plovdiv is located two hours east of Sofia (check out this guide to the Best 101 Things to Do in Sofia), capital of Bulgaria. Each day there are at least 20 departures by bus, each one 30 minutes after the other. The price is roughly the equivalent of 8 euros each way.
Alternatively, you can take the local trains for half the price of that but double the time, however, be warned that departures by train are not that frequent.
The bus station in Plovdiv is located quite far away from the city center (30 minutes walking) but a metered taxi shouldn't cost you more than 1 euro or 2.
Have you ever been to Plovdiv? Would you like to explore the Roman Ruins of Bulgaria? Share your thoughts and let me know what you think!
Until next time, my friends!