An article about the best things to do and see in San Cristobal de las Casas including horseback riding, a visit to Chamula, amazing waterfalls, and much more.
When it comes to things to do and see in San Cristobal de las Casas, trust me when I say that you will never be disappointed; whether you favor adventure, culture or nature, you will find all of that and more in the crown jewel of Mexico's magical towns.
A peaceful yet wonderful town in southern Mexico, San Cristobal de las Casas, also known by its indigenous Tzotzil name, Jovel, is located in the Central Highlands region of the Mexican state of Chiapas where, believe it or not, you can find a REAL winter with cold temperatures.
Ready to explore some of the best things to do and see in San Cristobal my wonder friends?
The 7 Best Things to Do and See in San Cristobal de las Casas
Explore San Cristobal de las Casas Without a Map
San Cristobal de las Casas is, in broad terms, a very lively town, largely inhabited by indigenous peoples with an interesting cultural flair due to centuries of colonial heritage.
It might seem a little bit on the nose, but in fact, San Cristobal de las Casas has many pedestrian friendly streets and an astonishing architecture that simply oozes history and culture which is why the number 1 thing to do in San Cristobal de las Casas is to simply walk without a map.
Believe it or not, the quiet town of San Cristobal really comes to life at night, with many locals and tourist walking adding to an already rich ambiance (just be careful to layer up since nights can get really cold due to the altitude!!!).
The Real de Guadalupe street is perhaps the most famous pedestrian street of them all in terms of cool bars, hipster cafes and tons of handcrafts and textiles to be sold.
Tip of Wonders #01: When it comes to buying handcrafts and textiles, don't forget to haggle for the best price (check out my Top 5 Haggling Tips) and get that poncho you always dreamed of, my friends!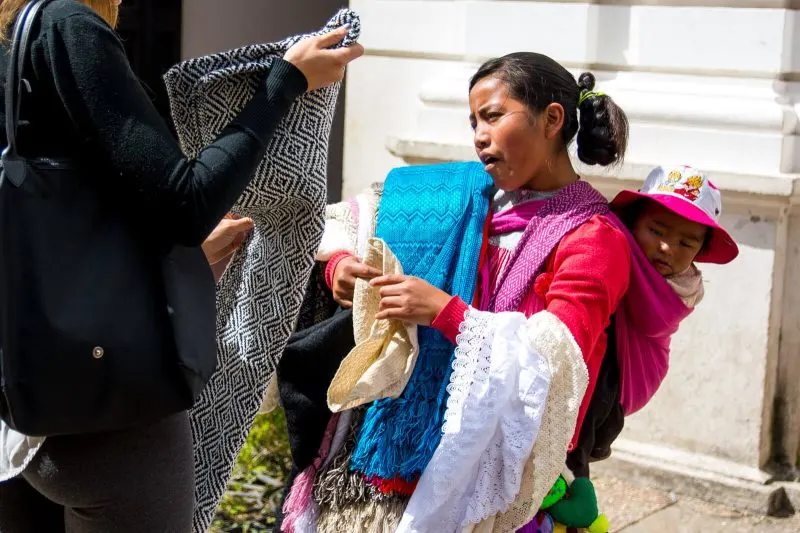 Explore the Many Churches and Temples of San Cristobal de las Casas
Like most of Latin America, San Cristobal is no exception when it comes to religion. The locals are particularly religious people, and have erected many churches and cathedrals in and around the city.
The interesting architecture is really cool and interesting to look at, and every temple is absorbing in its own right. Unfortunately, as of November 2017, many of them are closed down due to renovations following the September 2017 Earthquake which devastated many cities in Mexico.
That being said, it is 100% safe to visit San Cristobal de las Casas since the risk of collapse is close to 0 thanks to the sturdy material in which the buildings were made centuries ago so don't worry and just enjoy the wonders.
Some of the notable churches in San Cristobal de las Casas are Iglesia De San Cristobal and Iglesia de Guadalupe, both of which are located at high points on the hills in the city, from where you can have an excellent view of the city at any time of the day.
Tip of Wonders #02: Sure, the steps to climb both viewpoints are exhausting but hey, you need to burn those mezcal calories my friends!!! Put a big smile on your face and climb those steps with happiness to decrease your tiredness!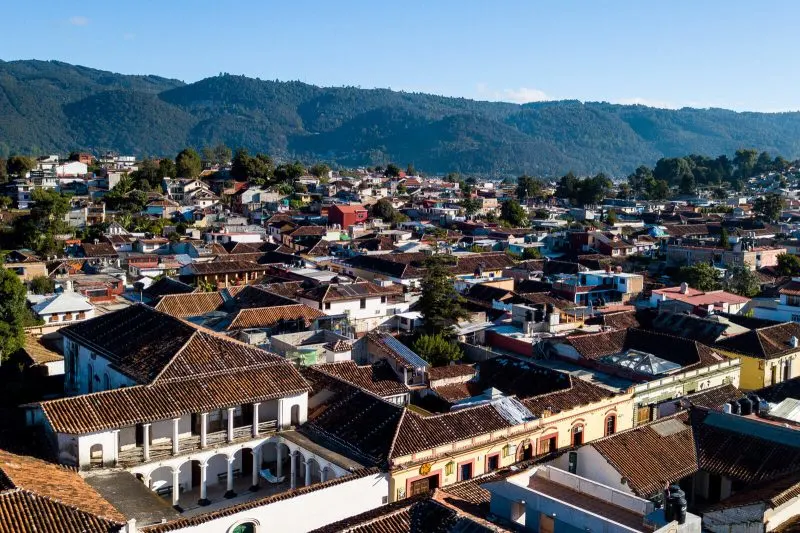 Visit El Cañon del Sumidero (Sumidero Canyon)
One of the quintessential things to do and see San Cristobal de las Casas is taking a boat trip on the Sumidero Canyon (Cañon del Sumidero), considered by many as the most important Eco-Tourism destination in all of Chiapas.
The Sumidero Canyon beautiful place, and it's not only near the city, but it's also an inexpensive excursion that is guaranteed to be a unique trip to get you in touch with the wonderful nature of Chiapas whether it is by boat, by car or both.
One of the best optical effects of the Sumidero Canyon boat journey is that as you progress through the Grijalva river, it will seem as if the walls are growing, and soon you'll reach the point where they're more than 1,000 meters tall.
If that's not enough, you can also drive to the many panoramic viewpoints to see the Canyon from a high altitude (even if you will suffer from a little bit of vertigo). During this recent visit, we went with Eco Experiencias and had a wonderful time!!!
Tip of Wonders #03: Stay tuned for a full blog post about the Sumidero Canyon this 2018 in Journey Wonders and remember not to put your arms outside of the boat. You really don't want to feed the crocodiles by mistake do you? Do you?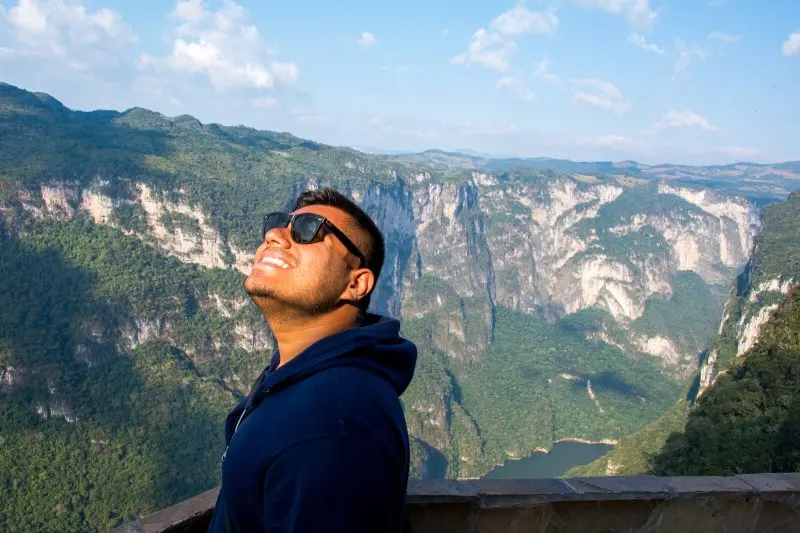 Embark on a Horseback Journey to Chamula
Would you like to ride a horse in the mountains ? I'm warning you that your legs (and the area where your legs meet) might not be very happy with your choice afterwards. However, be happy to know that for just 10 USD at any restaurant or tour operator in San Cristobal de las Casas, you can hire a horse tour to the nearby town of Chamula.
Chamula is mostly inhabited by the indigenous Tzotzil, but a lot of people visit it on a daily basis, mainly for the sole reason to witness the otherworldly and fascinating goings-on that occur in the town's church which is one of the most interesting cultural sights in Chiapas.
On the outside it looks like most Latin American churches, colorful and decorated, but it's the inside that's the most fascinating. There's no light, except for the hundreds, if not thousands, candles, and the rays of light bursting through the windows.
This church is the perfect example of how animistic and Christians beliefs have mixed in Mexico to create something new and unique. I mean, have you ever imagined entering a Christian Church and encountering hay on the floor, dead chickens on altars and Coca-Cola bottles instead of holy water?
Tip of Wonders #04: Entering the Chamula's Church is a truly otherworldly experience but be cautious: if you even TRY to take a photo, you will face a sea of trouble and no God on this Earth will be able to help you for what's coming. Just don't.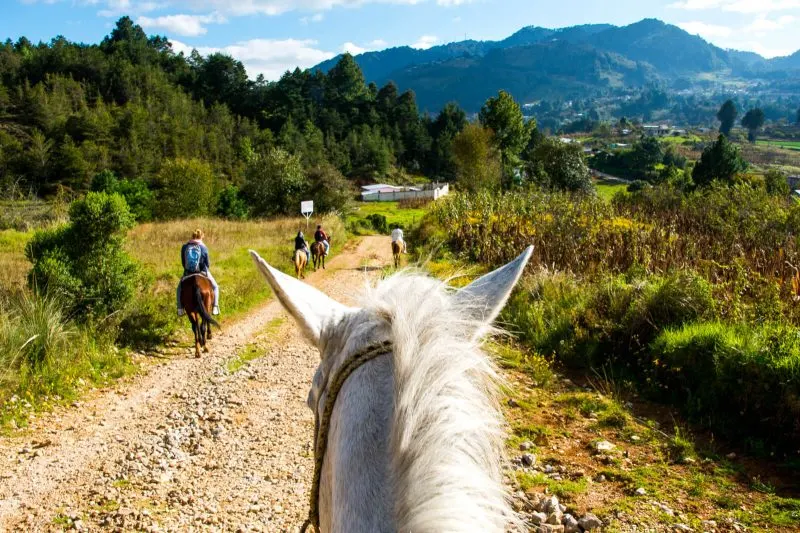 Rappel in the Sima de las Cotorras (Sinkhole of the Parakeets)
A really unique location, this sinkhole is located near the city and is an excellent attraction to see. This sinkhole is 160 meters wide and 140 meters deep, and has plenty of birds and iguanas living in it, as well as its most iconic inhabitants, the green parakeets.
The sinkhole has likely formed out of limestone rocks and the gradual dissolving power of an underground river. On its walls you can see more than 40 rock paintings that anthropologists have dated back to 10,000 years ago by the Zoque people.
One of the most popular activity you can do here is to rappel down the sinkhole in order to see the parakeets up close, however, depending on the season they might not be there at all so be sure to check it out beforehand.
Nevertheless, the view that you can enjoy of this huge sinkhole from the skies is very impressive so be sure to bring your drone if you have one. Definitely one of the best things to do and see in San Cristobal de las Casas my friends!
Tip of Wonders #05: To reach the Sima de las Cotorras you will need either your own vehicle (no public transportation reaches there) or hire a tour. This time we went with Explorando Chiapas and even though the car broke on the way back it was truly a really memorable day!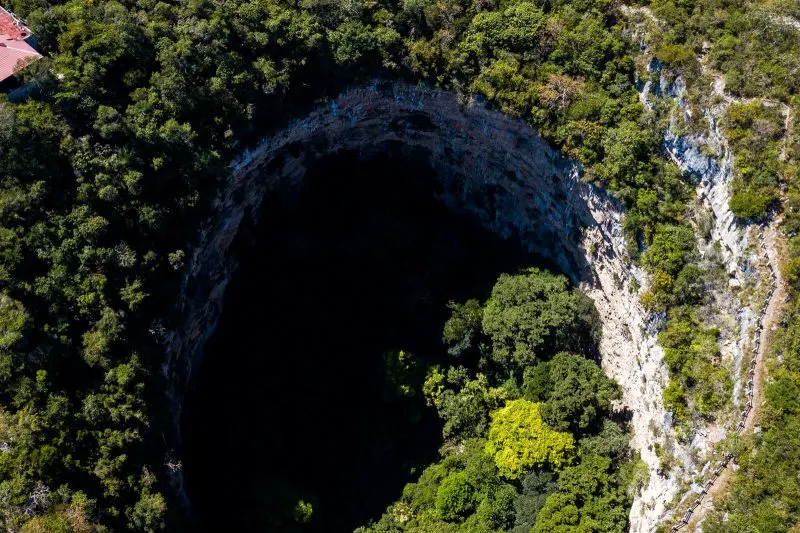 Visit a Coffee Farm and Try the Best Quality Coffee in Mexico
Did you know that 60% of all of the organic coffee in the world is produced in Mexico? Yes, believe it or not, if you're a coffee aficionado chances are that you have drank some of the finest coffee made in Mexico already.
And yes, out of all Mexico's coffee-producing states, Chiapas is by far the one that exports the most of it with more than half a million farmers tending to the coffee crops. It is also pretty darn good if you ask me.
However, coffee is not indigenous to Mexico and it wasn't introduced until the 18th Century by the Spaniards who brought plants from Cuba and the Dominican Republic. It's hard to imagine how an Aztec warrior endured his mornings without a shot of espresso right?
Sadly, Mexico is a country marked by a history of abuse against the indigenous populations and this is reflected by the fact that Chiapas is one of the poorest states despite the fact that it produces and exports a lot of coffee.
Tip of Wonders #06: Today, cooperatives exist in order to protect farmer's rights against abuse and you can support them by buying fair trade coffee directly from them. Good for the soul and good for the taste, just my type of morning of wonders!
Go and Chase Waterfalls on Your Way to the Palenque Mayan Ruins
As all of you know, when it comes to waterfalls in Mexico, the Huasteca Potosina Waterfalls in San Luis Potosi are number 1 but Chiapas isn't that far behind when it comes to impressive waterfalls although the best ones are a little bit far from San Cristobal de las Casas.
Best done as a multi-day trip to Palenque, the waterfalls of Misol Ha (best known as the Predator Waterfalls thanks to the movie) and Agua Azul (Blue Water) are located 4 hours outside of San Cristobal de las Casas and trust me when I say they're very well-worth the ride.
They are, however, just one hour away (max) from Palenque Mayan Ruins so my recommendation of wonders is for you to do this at the end of your San Cristobal de las Casas trip and continue your journey onward from Palenque itself.
And well, what can I tell you about the magnificent ruins of Palenque? Sure, they're not as detailed as the ones of Chichen Itza or with a Caribbean ocean view like the Ruins of Tulum but their majestic setting inside the wild jungly truly makes them some of the most authentically preserved ones if you ask me.
Tip of Wonders #07: The public bus that goes from San Cristobal de las Casas to Palenque Ruins takes an alternative route and will take you close to 9 hours instead of the 5 it would normally take. My best choice? Hire a tour that begins in San Cristobal de las Casas with a drop-off point in Palenque Ruins. Trust me, your back will thank you.
Where to stay in San Cristobal de las Casas, Chiapas
During my most recent stay at San Cristobal de las Casas, I was kindly hosted by a couple of hotels including Hotel Villas Casa Morada , a boutique hotel located a few minutes uphill from the main street.
The rooms include a cozy fireplace (with the wood included!!!) which you can use to avoid freezing to death during the autumn and winter.
Did you know that San Cristobal de las Casas is located at an altitude of 2200 meters over sea level? The nights can get super chilly!!!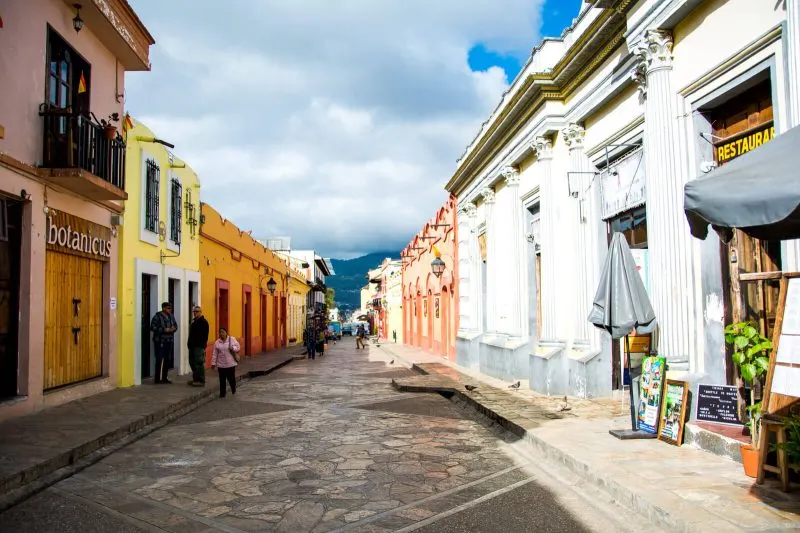 I hope you have enjoyed this article about the best things to do and see in San Cristobal de las Casas. Don't forget to subscribe in order to get more awesome updates and tips straight to your e-mail!
Have you ever been to San Cristobal de las Casas? Would you like to? What were some of your favorite things to do and see in San Cristobal de las Casas? Share your thoughts and let me know what you think!
Until next time, my friends!