San Marino is the smallest republic of the entire world and one of the least visited countries in all of Western Europe. The reason? Many people don't know it even exists!
Similar to other micro-nations such as Luxembourg, Andorra, Lichtenstein and Monaco, the history of San Marino is a very rich one that dates back to before Medieval times. Here's 10 things you didn't know about it!
Enjoy!
San Marino is as old as time itself
Founded in the year 301 by Saint Marinus, the city-state has enjoyed an ongoing Independence and survived events such as the barbarian invasions, the Napoleonic wars and the Italian reunification.
People of San Marino are very proud of this fact since they are the only Italian City-State to remain independent to this day.
It's located on Mount Titano
Mount Titano is the name of the hill where the main city of San Marino is located. In each one of the three slopes of Mount Titano you can observe one tower, each one with a different size, style and meaning behind them.
The three towers of San Marino are part of the national flag and you can actually get inside two of them for a small fee.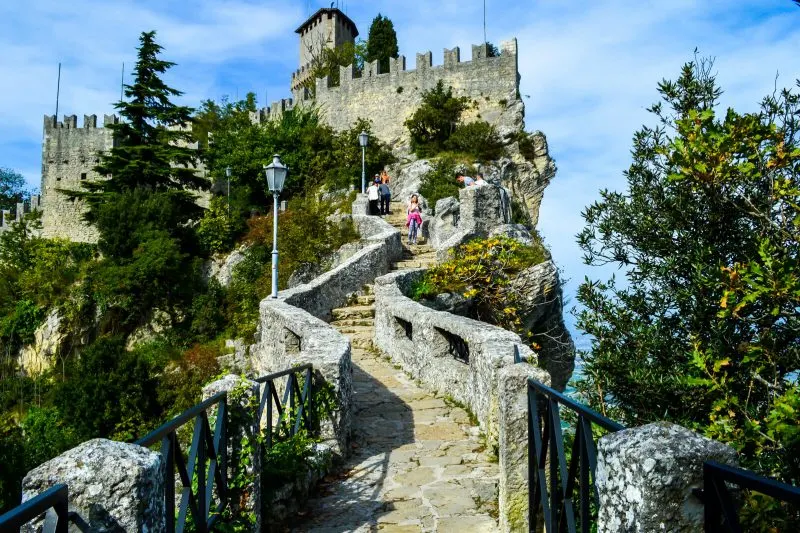 Its Citizens are Not Italians. Kind of
Even though they inhabit in the same peninsula and have a shared ethnicity, people of San Marino prefer to be called Sammarineses instead of Italians since they are proud of the fact that they belong to an independent republic.
And yes, one could argue that they are even more stylish than the Italians themselves.
Just look at the cool uniform of this officer!
It's Paradise for Sculpture Lovers
With over 100 unique sculptures in a small area, San Marino has some very amazing works of art, the most famous of which is the Lady of Liberty located in front of the city hall.
Have you noticed her crown? She's wearing a crown with the three towers Mount Titano!
Don't you just love small details as this one?
It's a Rich Country. But Not an Expensive One.
The GDP of San Marino is equal to those of the most developed nations in the entire world and leagues above the one of Italy so it's normal to expect very high prices but you'll be surprised to know that food and transportation is actually very cheap.
A bus ride from Rimini to San Marino costs 4.5 euros each way while a scoop of ice-cream and a slice of pizza cost 1 euro each.
The only expensive aspect about the country is lodging which is why it's better to sleep at Rimini and take a day trip here.
Its Views are Impressive

.
The Italian countryside is one of my favorite ones in the world and from atop San Marino you can see all the way to Croatia on a clear day. There's a funicular ride that goes from the base of Mount Titano to the top but if you're traveling by bus you can always ask the driver to drop you off at the last stop so you can avoid paying for the funicular ride.
From the top of Mount Titano you can hike a little bit north to see the three towers or hike down to explore more of the city.
Take in mind that you'll need at least 6 hours to explore the old city and the three towers so plan accordingly.
Its Walls Look like the Great Wall of China

.
If you saw this photo without any other information you would probably believe that it's the Great Wall of China but no! It's actually the first tower of San Marino and the city walls that offer passage from one tower to another. I would definitely recommend visiting during autumn so you can see how the foliage changes.
Most (all?) visitors to the country come in a day trip from Rimini so if you stay a little bit longer you can easily avoid the crowds and have the entire place all for yourself!
How cool is that?
San Marino Main Income is Not Tourism.
Contrary to most small cities with a big influx of tourists (last year 2 million visitors came to San Marino), the main source of income of the republic is finance since tourism only contributes to 2% of the country's GDP.
That being said, you will find tons of souvenir shops all around the old city.
From the classic paintings, keychains and fridge magnets to incredible strange items such as katanas, imitation perfumes and even ancient helmets that belonged to the ancestor of the souvenir salesman!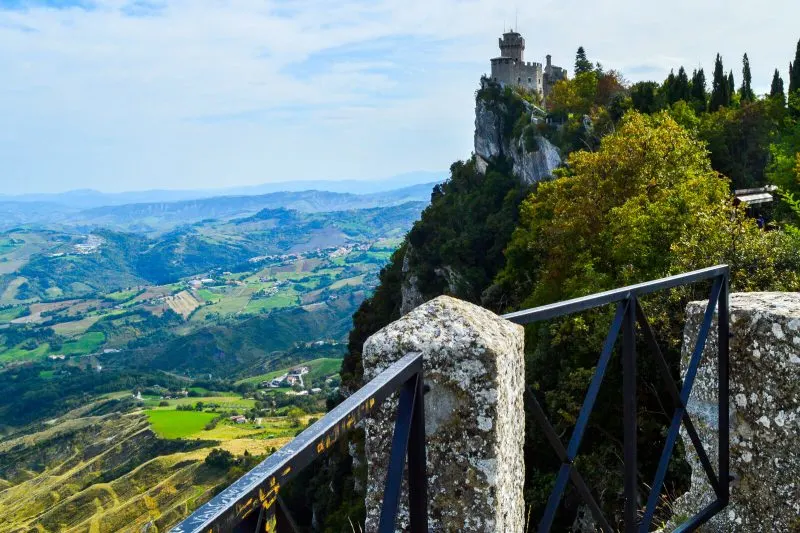 Its Museums are Weird. Very Weird.
During my visit to San Marino I expected to find the traditional history and culture museum (which is located in the old city hall).
What I didn't expect to find was a museum dedicated to torture instruments and another museum dedicated to horror and science fiction creatures.
I mean, who wouldn't like to take a selfie right next to a werewolf during their holidays?
Look, I get it. Venice, Florence and Rome are the three main important cities in terms of tourism in the Italian region. But wouldn't you love to go off the beaten path and visit a new country located within Italy itself?
San Marino is a very authentic country that remains untouched by mass tourism and it's one of the calmest and peaceful places in the entire world. What are you waiting for?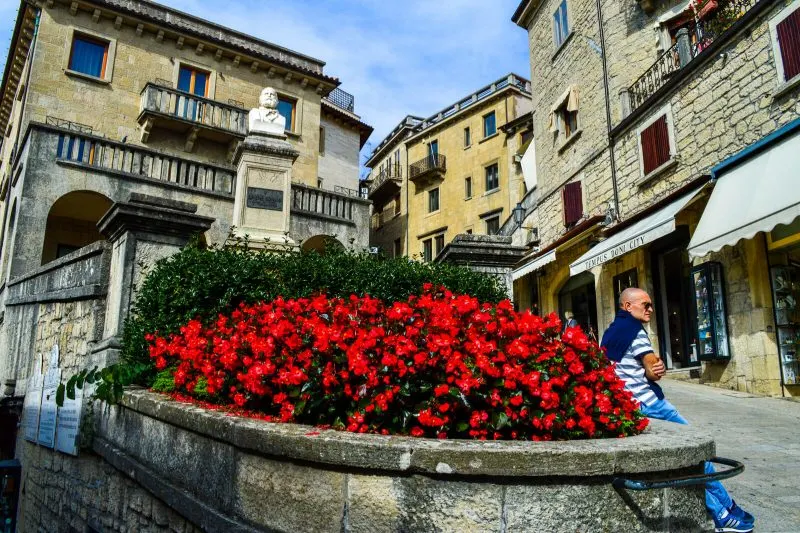 Last but not least, don't forget to use our Booking.com Affiliate Link of Wonders for making hotel reservations.
Same price for you and a small pocket money commission for this website of yours.
Sweet deal, uh?
Have you ever heard about San Marino? Would you like to visit it? Have you ever taken a werewolf selfie? Share your thoughts and let me know what you think!