Are you already tired of all the amazing Gothic and Romanesque architecture of Poland? Well, this is your lucky day because 30 minutes away from the city center of Warsaw, you will encounter Poland's most beautiful baroque palace: the Wilanow Palace.
Built in the 17th century by King John III Sobieski, the Wilanow Palace not only endured the tragedies that befall Poland during the centuries that followed but also remained untouched during the Second World War.
Are you ready to visit this baroque masterpiece with me?
The Wilanow Palace Museum
Upon arriving to Wilanow, I was surprised to see the amount of visitors to this beautiful palace. The plot twist? They were all Polish visitors and I was the only foreigner. Normally, this would be a very good thing since I love interacting with the locals, however the language barrier made it kind of hard.
Nevertheless, I bought my ticket (20 zloty for the Palace Museum and 5 zloty for the Palace Gardens) and I proceeded to enter the main gates to the Wilanow Palace. Little did I know that I would spend the next hour being completely lost inside this baroque masterpiece.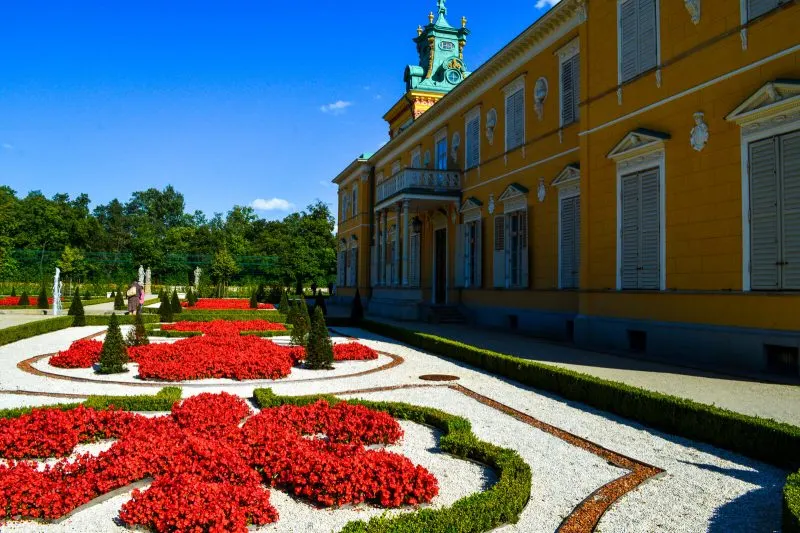 No, I wasn't lost in a physical way (after all, each room has at least two staff members to guide clueless visitors like me) but rather in a historical way since there were no signs at all explaining any of the statues, rooms or decoration of the Wilanow Palace and I was cheap enough not to hire the audio guide.
Of course, there is a free guided tour…in Polish. Luckily for me, there was an open Wi-Fi signal and I was able to use Wikipedia's articles to guide my way to enlightenment. Did you know that the guy riding a horse (King John III Sobieski) commissioned his librarian to import that Chinese rooftop all the way from Beijing?
I'm sure that if you look close enough you will read "Made in China" engraved on the wooden rooftop.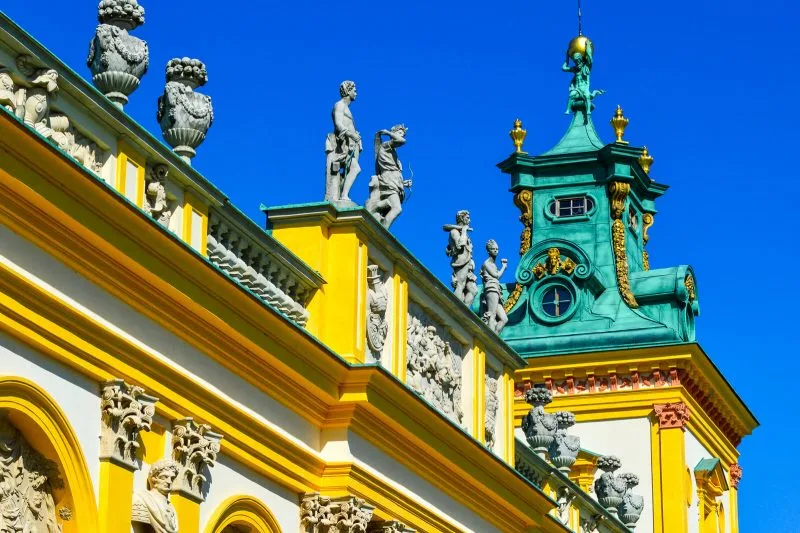 The Wilanow Palace Park and Garden
After finishing my tour of the interior of this baroque palace, I went out to the gardens to enjoy a Polish ice-cream (it melted in less than 60 seconds!) while I watched a few Polish couples getting their pre-wedding photo session.
To this day I still wonder why the photographer decided to take the shots in the shade when he could have done so in the sunny bright sky of this lovely day. Maybe I should start my own pre-wedding photography business abroad? Hmmm….
No words can describe the symmetric beauty and impressive nature of the Wilanow gardens. Sure, it might not be as huge as the ones of Versailles but trust me, it doesn't needs to. Sometimes less is more and it truly shows.
In total, I spent about two hours relaxing by the lake and seeing life pass by as I wondered how this impressive building survived some of Poland's greatest tragedies throughout the years. It's no wonder that the Polish people love the Wilanow Palace so much: It's a symbol of endurance and strength.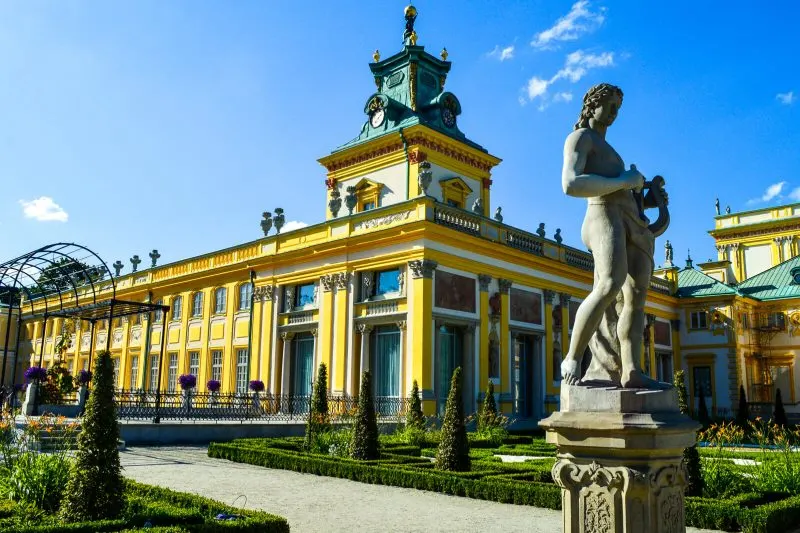 How to reach the Wilanow Palace from Warsaw
The easiest way to reach the Wilanow Palace from Warsaw is to take the Public Bus 116 departing from the Old Town. It takes about 30 minutes to reach Wilanow (the last stop) and from there, reaching the ticket booth of the Palace will take you less than 5 minutes on foot. Bus tickets are about 4 zloty (1 euro). And yes, DO hire the audio-guide!
Additionally, I highly recommend you to bring your own lunch since the only cheap options in the area are a McDonald's and a Kebab place.
Did you know that Poland has as many Kebab places as Germany? The difference being that in Poland, there aren't as many Turks so it is perfectly normal for a Polish guy or girl to serve your Kebab. How cool is that?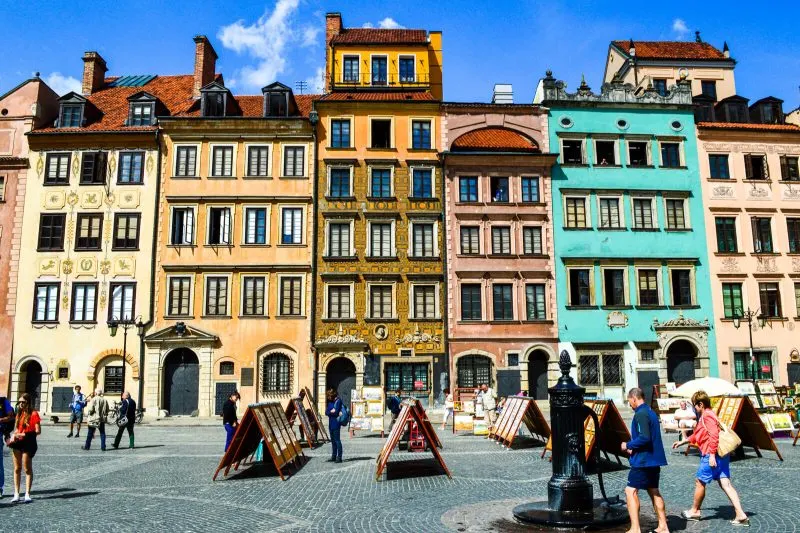 Last but not least, don't forget to use our Booking.com Affiliate Link of Wonders for making hotel reservations.
Same price for you and a small pocket money commission for this website of yours.
Sweet deal, uh?
Have you ever been to the Wilanow Palace? Would you like to? Have you ever tried a Polish Kebab? Share your thoughts and let me know what you think!