Porto is Portugal's prettiest town and home to tons of wineries. Here's the best things to do and see in Porto, Portugal my friends!
Portugal is a very diverse country, from the impressive cliffs at Algarve, the majestic Pena Castle, the prosperous Lisbon and yes, the pretty city of Porto, home to many amazing wineries and much more.
And yes, don't be fooled into thinking that Porto is only about the wine!!! It is in fact a very bustling city with tons of activities.
Check out the best things to do and see in Porto here my wonder friends! Enjoy!
The 7 Best Things to Do and See in Porto
Visit Porto's Cathedral and Enjoy the View
Porto's Cathedral dates back to 1147 although it wasn't completed until 1737. It is one of Portugal's prettiest Catholic buildings and a visit here is a must.
The Sé do Porto is located on a very panoramic hill that overlooks the city so even if you're not a believer, you will certainly enjoy the walk here my friends!
From here, you can start to walk the bridge that separates Porto from Vila Nova de Gaia to check out our #02's thing to do and see in Porto!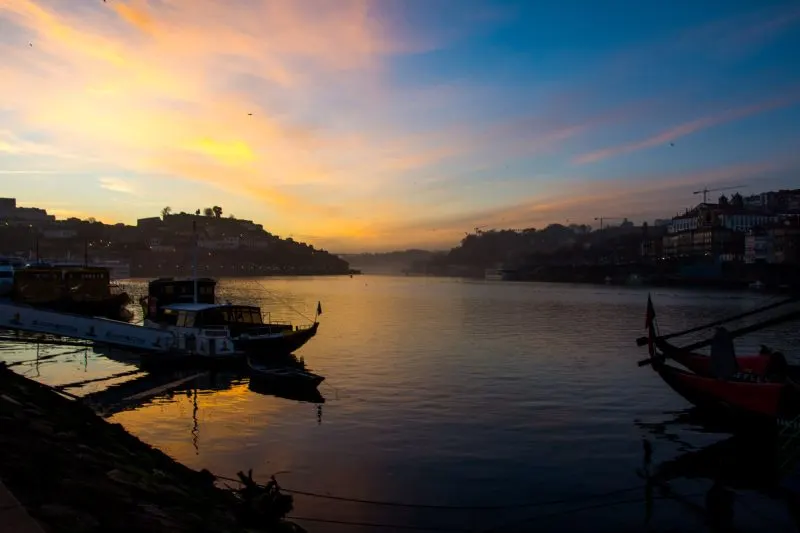 Enjoy a Panoramic View of Porto From Vila Nova de Gaia
Ironically, the best view of Porto can be obtained from its former rival town: Vila Nova de Gaia. From Porto, Vila Nova de Gaia is literally a bridge away so you HAVE to visit it to enjoy unrivaled views of Porto.
In Vila Nova de Gaia you will also find tons of wineries that you can visit in order to enjoy some awesome Port Wine.
Last but not least, you can go down the bridge and walk alongside the river and partake in some interesting people watching!
Go Wine Tasting in Porto
Yes, you knew it was coming!!! Port Wine is THE reason why Porto is so popular in people's minds so going on a wine tasting tour is a MUST for everyone that visits Porto.
My best recommendation? The Sandeman Porto Cellars located in Vila de Gaia. Here you can enjoy a tour of the facilities plus a wine tasting of 3 types of wine (White, Ruby and Tawny) for just 16 Euros!!!
PS. Sorry for the Creative Common's wine photo!!! Let's just say that I had so much fun wine tasting that I forgot to take photos!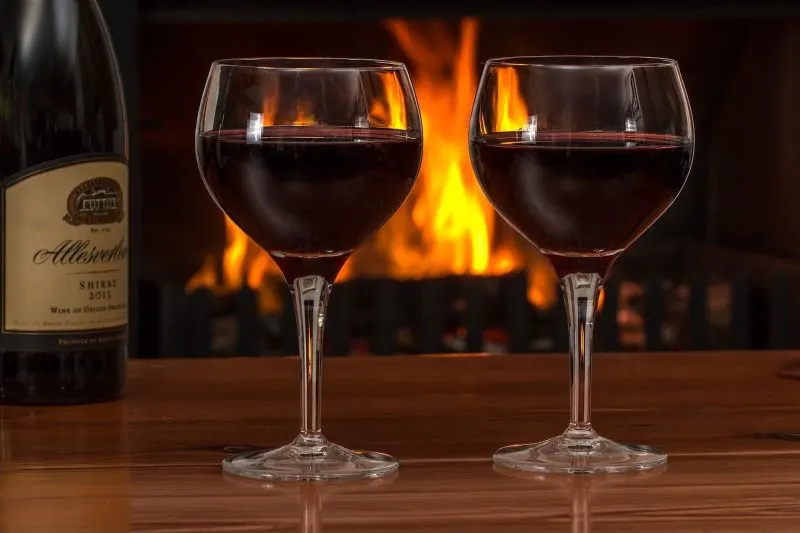 Explore the Sao Bento Railway Station
If you're a fan of historical sights ((honestly, who isn't???), then the old railway station of Porto (Sao Bento Railway Station) located in the historical center will marvel you.
Featuring many azulejos tiles that tell the story of how Portugal was founded as a country, this 20th Century Railway station is a true work of art and today some trains still depart from here to many Portuguese destinations.
Even if you're a history noob, I'm sure that you can appreciate the intricate artwork of this beautiful railway station of wonders yo!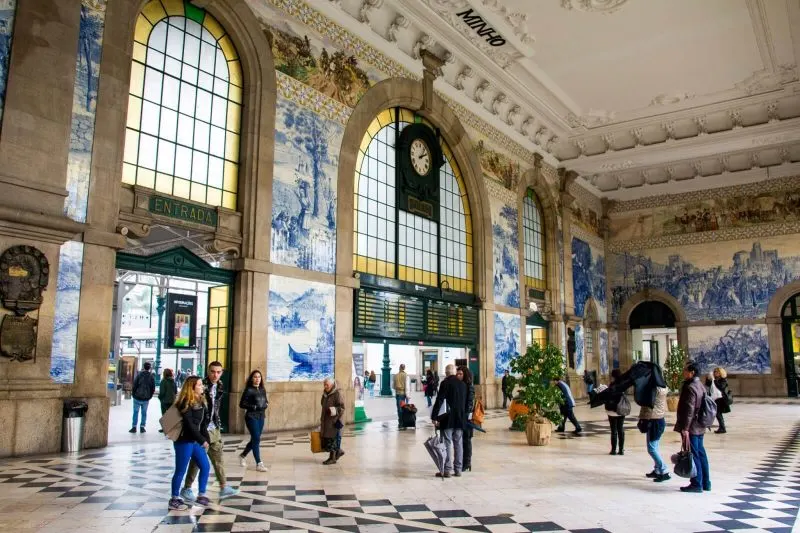 Behold the Azulejo Tile Buildings
Porto has A LOT of azulejo tile (blue tiles that have artwork on them) buildings making it a dream destination for photographers, Instagrammers and art lovers in general.
My favorite of the bunch? The Church of San Ildefonso located in Porto's historical center. No matter from which angle you look at it, the azulejos will make your eyes shine with wonder!!!
Be sure to bring spare batteries and/or SD Cards with you on your next trip to Porto. Trust me, you'll need them!!!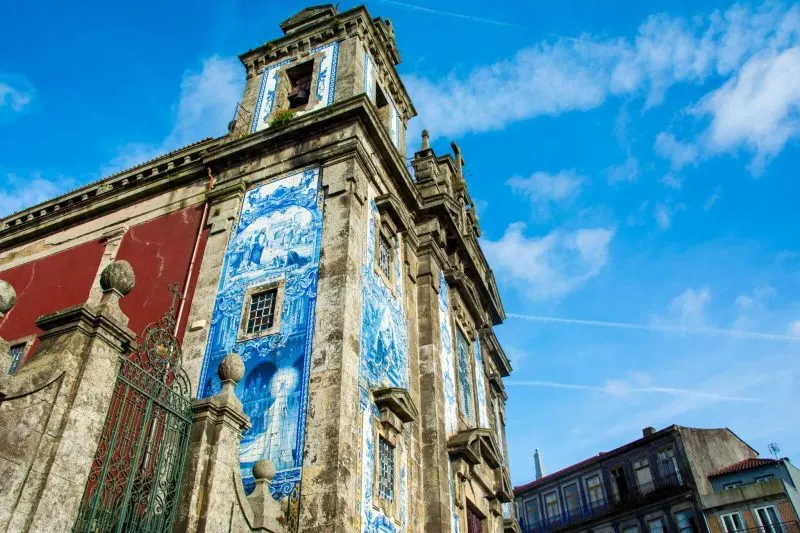 Watch Unforgettable Sunsets of Wonders
Because of its hill-based geology, it is possible to watch unforgettable sunsets from almost every single street of Porto.
That being said, be sure to use your compass app to precisely pin-point West in order to plan your sunset photo of wonders in advance.
I really hope to be back to Porto soon and take out my drone of wonders for a sunset photoshoot!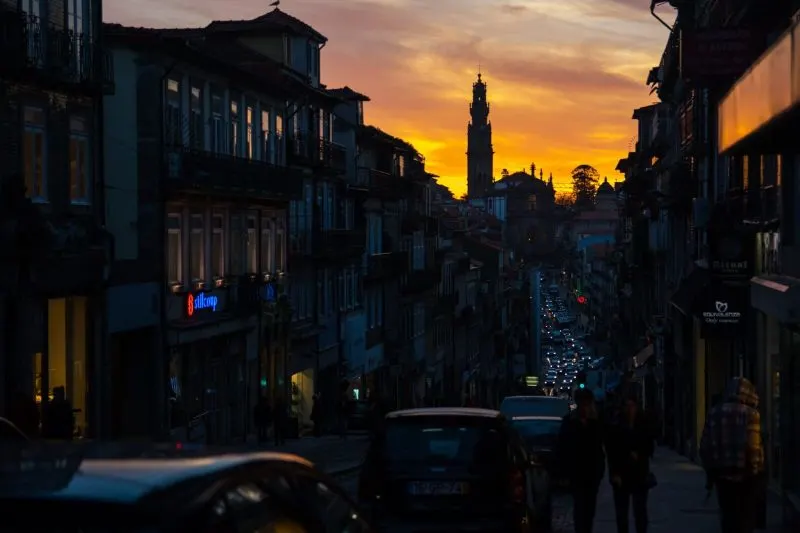 Walk, Walk and Then Walk Some More
Porto, much like Lisbon, is built on hills and is extremely pedestrian friendly so your best way of seeing everything is to use your legs my friends!
Sure, you'll end up sore after a few hours but your experience will surely be a wonderful one as you take photos of the city's orange rooftops from all possible viewpoints.
Alternatively, you could use the tramway if you want to cheat leg day but hey, I promise I won't tell!!!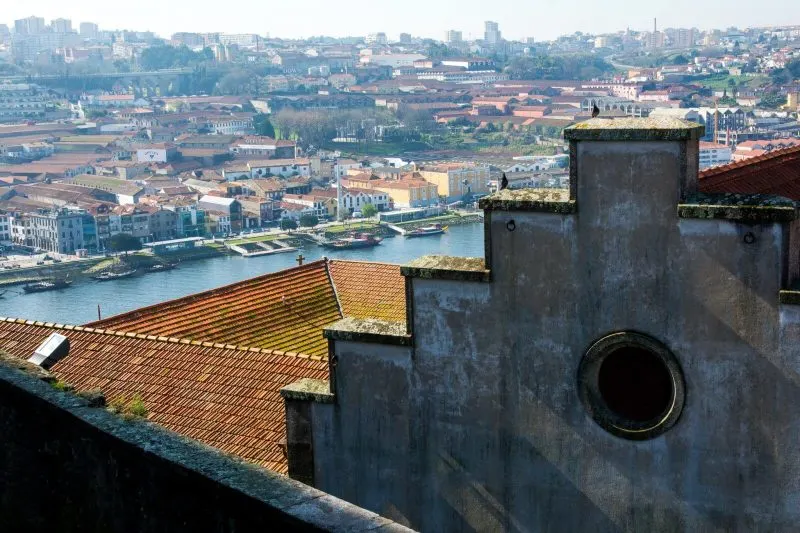 Where to Stay in Porto, Portugal
During my most recent stay in Porto (March 2017), I was kindly hosted at the Hotel Teatro Boutique Hotel. This luxurious property is located in the historical center of Porto making it an ideal place for exploring the city.
The rooms are spacious and offer some beautiful views of Porto's historical center. The hotel itself is decorated like a prestigious theatre so be sure to give it a visit during your next trip to Porto my wonder friends!
I hope you have enjoyed this article about the Best Things to Do and See in Porto, Portugal. Don't forget to subscribe in order to get more awesome updates and tips straight to your e-mail!
Have you ever been to Porto? Would you like to? What are your favorite things to do and see in Porto? Share your thoughts and let me know what you think!
Until next time, my friends!